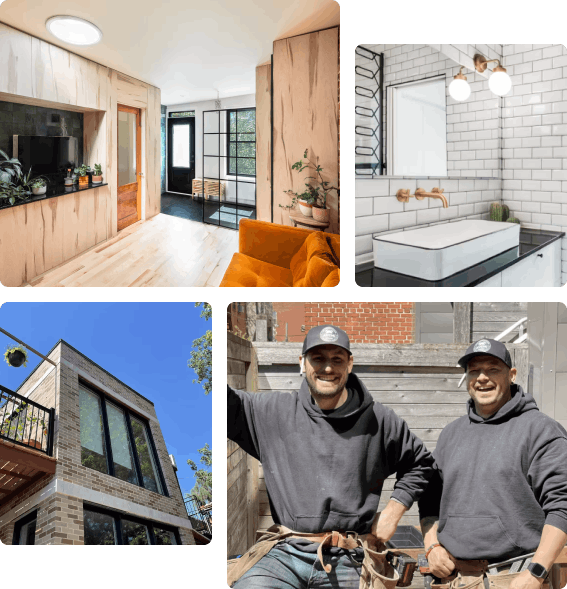 Renovate with confidence
Billdr helps you plan & manage your home renovation projects: find an architect or a general contractor in a few clicks, and manage your renovation from a dashboard. All free of charge!
Tell us about your project
Large renovation projects
Billdr is your platform for large home renovation projects over $20,000
Digital experience
Control your home renovation experience from your dashboard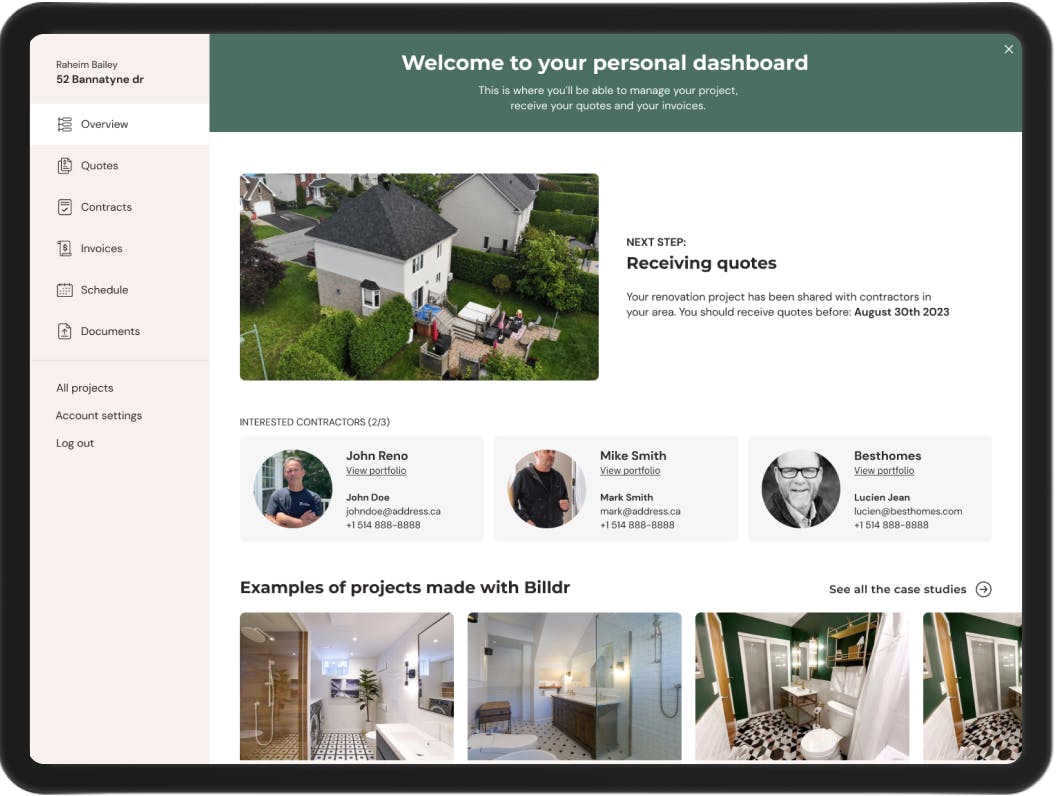 View contractors' portfolio
Review contractors' portfolios, including their past projects and client reviews.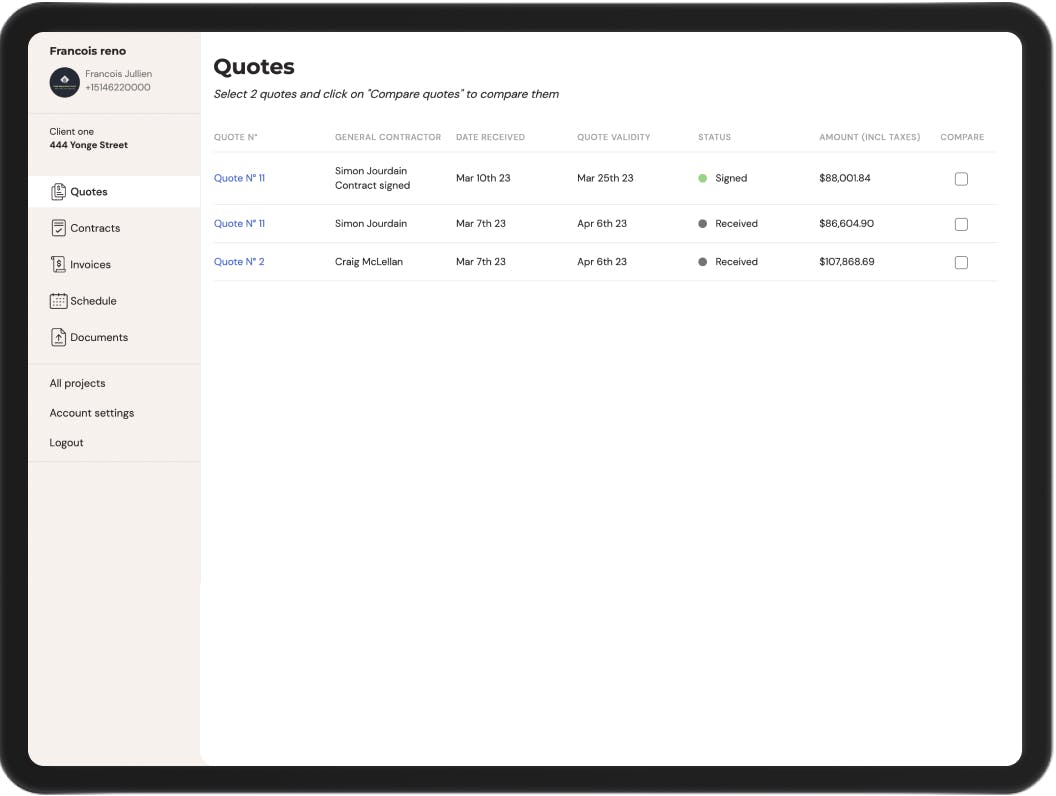 Get quotes from vetted general contractors, compare them and sign your contract online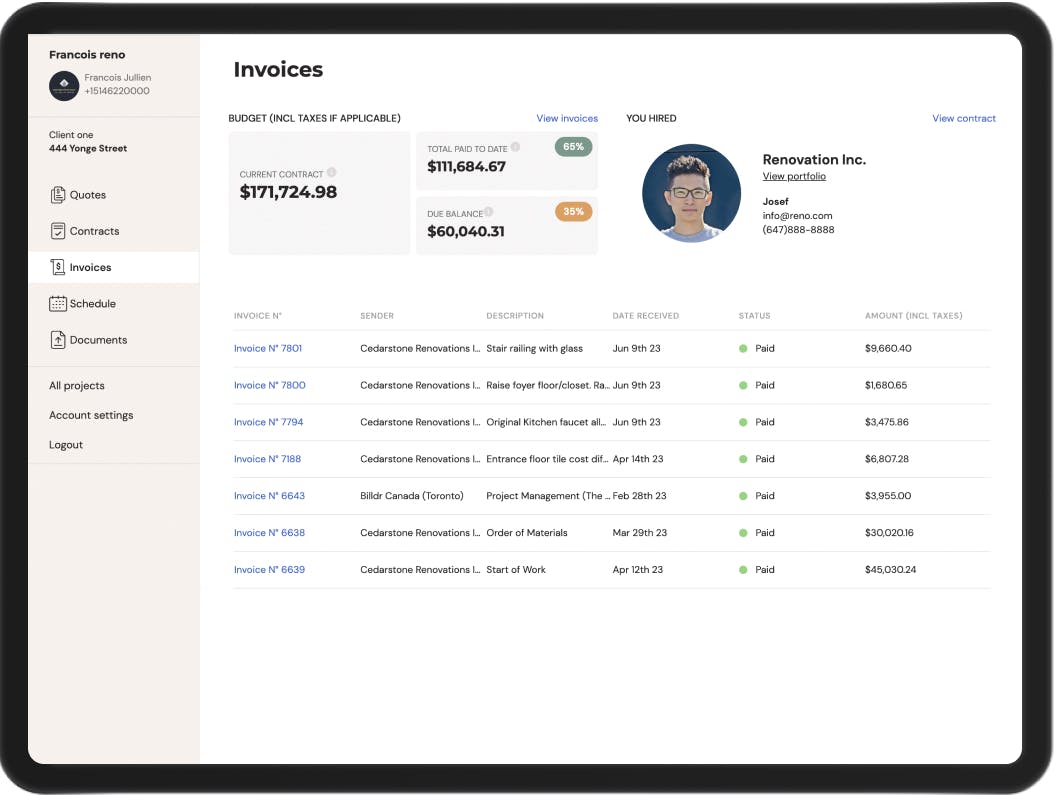 View and pay your invoices
Keep track of all invoices in one place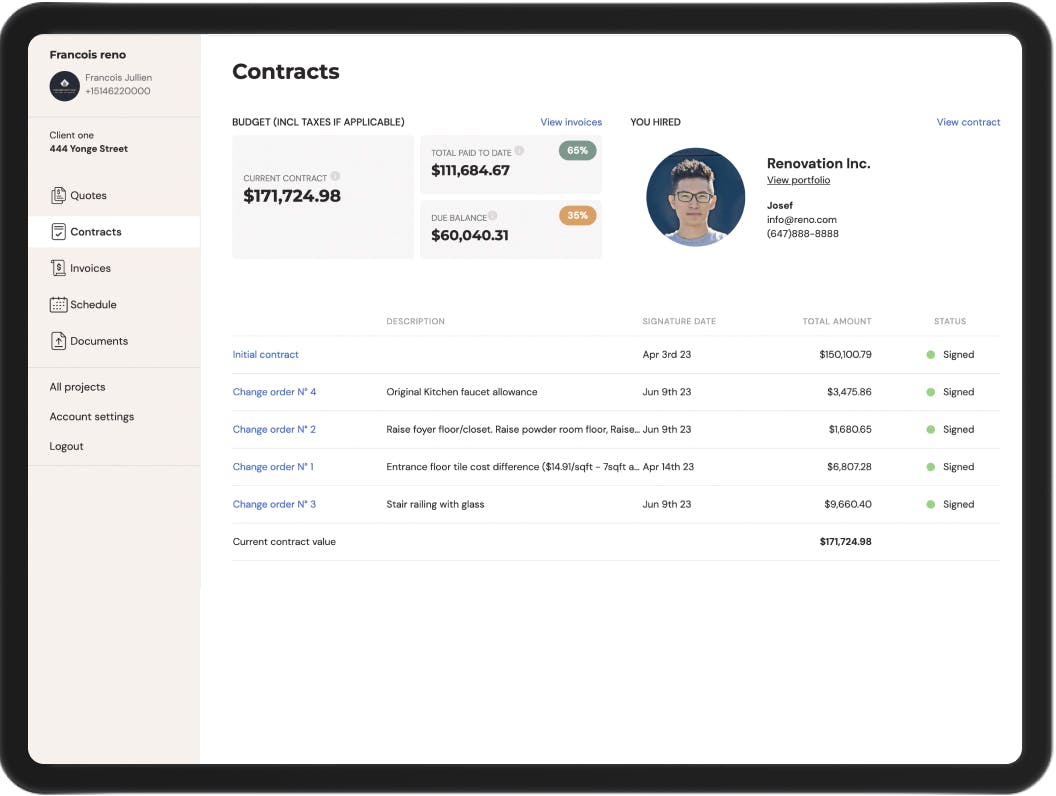 Structure your contract from your dashboard
Follow the budget, change orders, as the project progresses
Our recent projects
Join the community: 5,000+ homeowners, 200+ General Contractors, $500M+ worth of home renovation projects.
Billdr is 100% free for homeowners. Contractors pay us a subscription fee to get access to leads like yours, saving them marketing expenses.
Expect to receive up to three quotes for your projects. We will be able to obtain quotes more quickly and at the same time than if you were looking alone.
Contractors from Billdr are verified manually by our team. They must have a valid license to access our platform.
Yes, we can connect you for free with our talented architects or interior designers
We mostly specialize in residential projects over $20K, such as bathroom, kitchen, basement, full home remodel, home extension
Our projects
These Saint-Constant homeowners have been invested in their home renovation and home addition project for quite some time now. Due...
Cost: $623,081
Duration: 8 months
View project
For this project based in Hampstead (Montreal metropolitan area), the homeowners have made the bold decision to embark on a transf...
Cost: $108,202
Duration: 6 months
View project
With only the kitchen being kept the same, this home renovation project is quite the transformation. Homeowner Marceline was looki...
Cost: $148,804.05
Duration: 8 weeks
View project