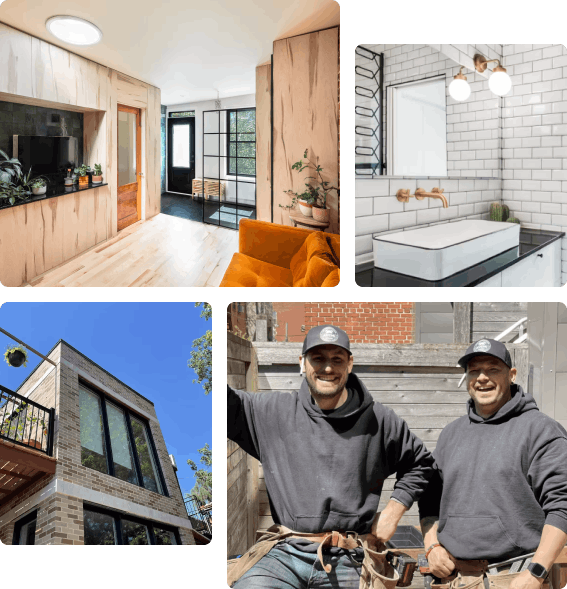 Renovate with confidence
Billdr supports you with your home renovation project from start to finish. From scope definition and contractor selection to project completion, we're with you every step of the way.
Tell us about your project
How it works
Unlock peace of mind with Billdr by your side, from start to finish.
"Billdr is the only company that provides customers with a project manager from start to finish"

"With a detailed budget estimate, [homeowners] will be able to understand the true cost of their renovation"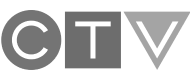 "When Billdr gives you an initial project estimate, they list everything that's going to be done"

Project planning
Get a defined project scope, floor plans, budget estimate and 2-3 comparable quotes from certified contractors.
In-person visit

with a Billdr Project Manager

Scope & budget estimate

with floor plans

2-3 quotes from vetted contractors

based on the same scope of work
From $200 (REFUNDED IF CONTRACTOR HIRED)
View service details
More services
Project management
Receive personalized support throughout your project, including weekly site visits, progress reports, and budget monitoring.
Learn More
Architectural design
Transform your vision into reality with architectural plans to identify project requirements and building permits early.
Learn More
Warranty
Unlock peace of mind by being protected against unforeseen circumstances that may occur during your renovations.
Learn More
Montreal only
Feasibility study
Your feasibility report will be prepared by an OAA licensed architect in collaboration with your Billdr project manager.
Learn More
Toronto only
Support from conception to build
Vetted general contractors ready to bid
Detailed estimate for comparable quotes
A one-stop-shop for all your construction needs
Time-saving assistance with permits
Regular updates on construction progress
We build trust
We personally meet with each general contractor before connecting them with you.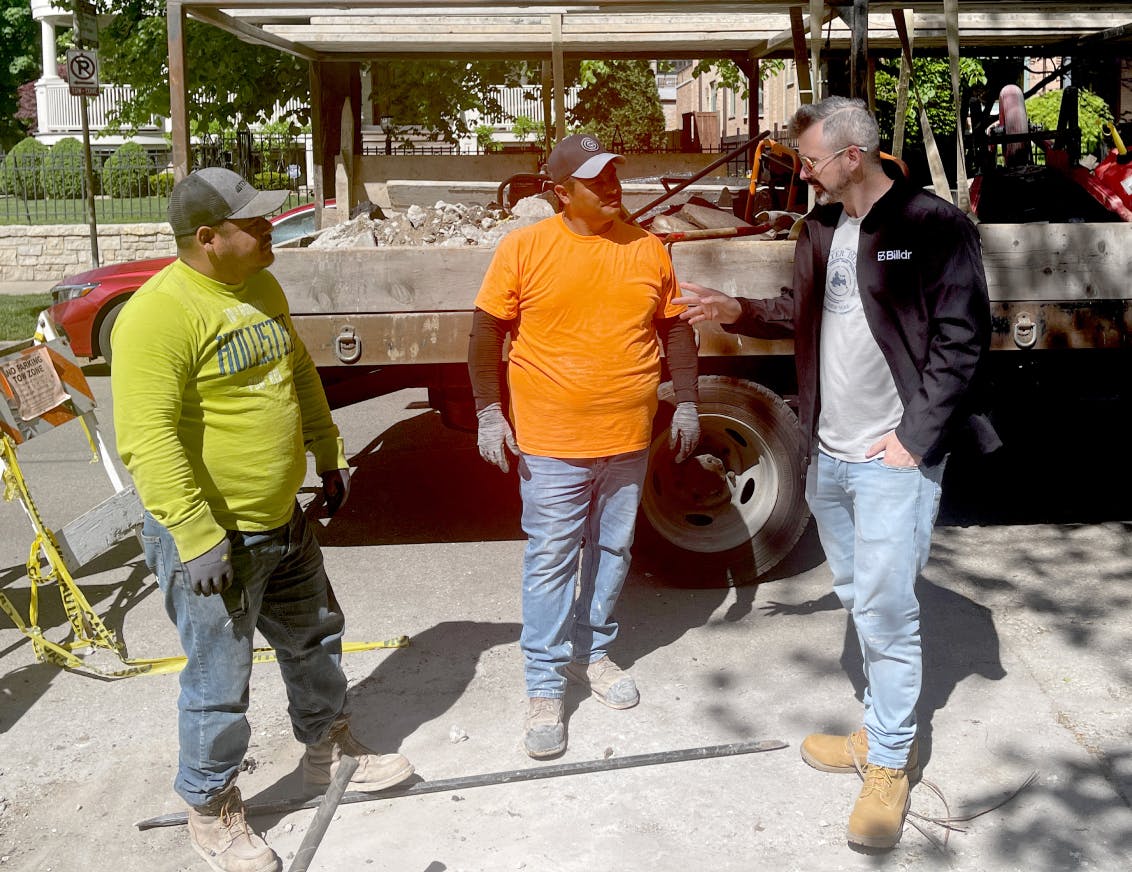 We've got your back
We partner exclusively with general contractors who have a valid license and a liability insurance.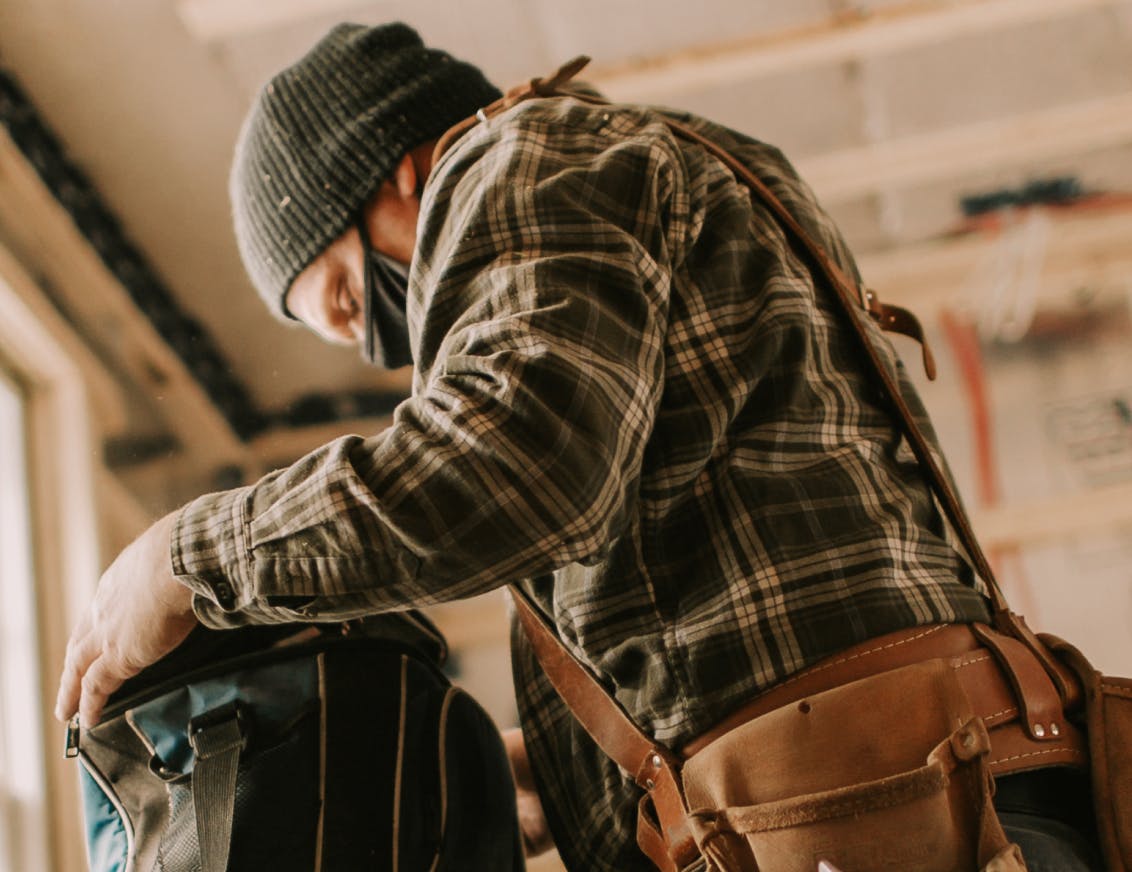 Previous
Next
No, our goal is to get you the best value for your project, balancing price and construction quality. One of the most important financial benefits of working with us is that our project managers can provide you with renovation insights that you may not have known before. Our team also helps you adjust architectural and engineering plans, which can save you thousands of dollars down the road.
Expect to receive two quotes for projects under $100,000 and three for projects above this amount
If an issue comes up, your Billdr project manager will communicate with the general contractor to resolve it. Since we support you at every step of your renovation, we are able to mitigate any risks that may come up along the way.
Client reviews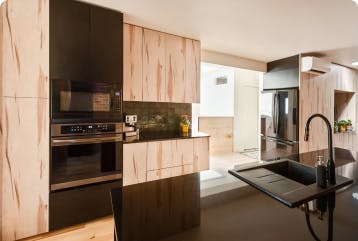 I got great service for my kitchen renovation. The home renovation advisor is very knowledgeable and has been available throughout the process.
View project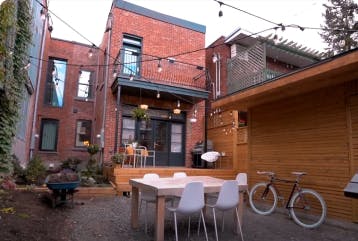 We used Billdr to renovate our backyard. The service was highly valuable - key for us was: making the scope clear in terms contractors understood, independent validation of budget.
View project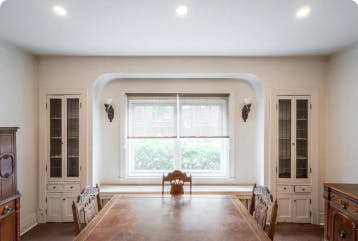 I cannot recommend the Billdr service enough! They helped scope the project, find the right contractor, manage the project throughout
View project
Pairing the vision of your dream home with my industry expertise is what I consider key to quality work and your project's success, from planning to construction.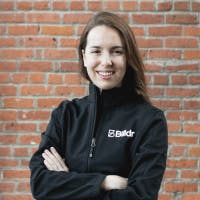 Josiane Payeur
Project manager
Meet our project managers