Home renovation Longueuil
Billdr helps you find certified general contractors in Longueuil. We guide you step by step and offer tailor-made services for your home renovation projects.
Book a consultation
How it works
Personal assessment
Detailed estimate
Meet with pros
End-to-end support
Personal assessment
Briefly tell us what you need and connect with our home advisor.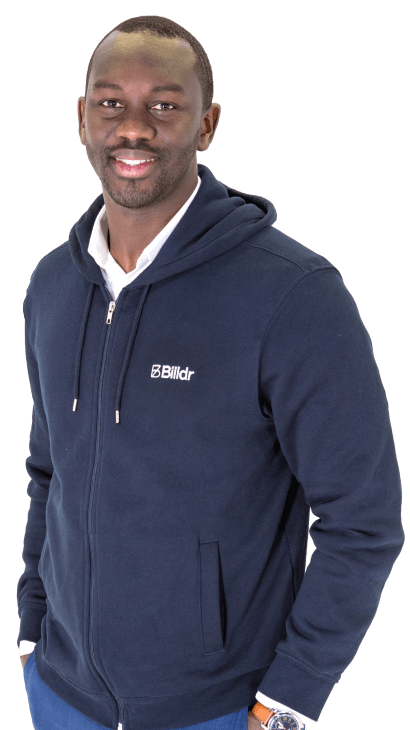 Detailed estimate
We visit your home, define the project scope, and send you a budget estimate within a week.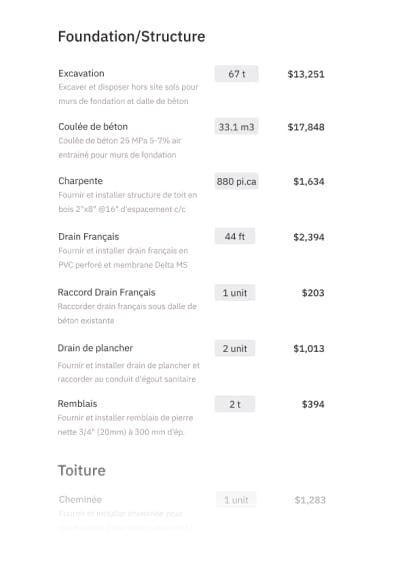 Meet with pros
Meet with vetted contractors. We'll review the quotes together.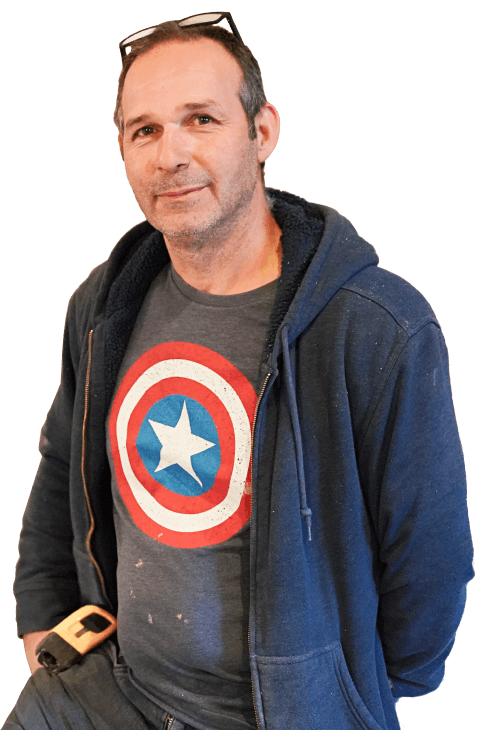 End-to-end support
We help you manage your project until the job is done.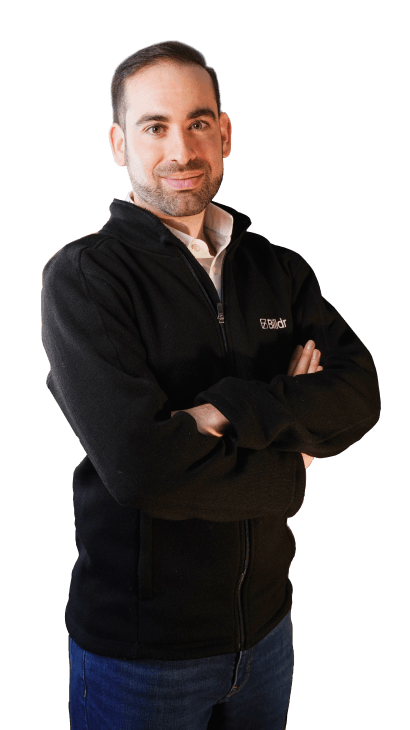 Client reviews

Excellent service
I got great service for my bathroom renovation. The home renovation advisor is very knowledgeable and has been available throughout the process.
Abraham.Z - Jun 2020

Backyard Renovation Success
We used Billdr to renovate our backyard. The service was highly valuable - key for us was: making the scope clear in terms contractors understood, independent validation of budget ...
Simon.B - Oct 2020

AAA+ service!
I cannot recommend the Billdr service enough! They helped scope the project, find the right contractor, manage the project throughout, and then stayed involved until the very end to make sure I was 100% satisfied.
Cherif.H - Aug 2020
Your home renovation projects with certified general contractors
At Billdr, general contractors, serving Longueuil area, are subject to a vetting process in order to be able to work with us:
Verification of ownership of a valid general contractor license (RBQ)
Check of references with former clients
Ownership of a valid Civil Liability Insurance of minimum $2,000,000
Minimum of one year of experience as a general contractor
Renovation work can be complex: for example, whether it is an extension or a transformation of a room into a bathroom or kitchen.
In order to have peace of mind in terms of quality of service and safety on the site, it is essential to use a fully certified professional with the required licenses and insurance to protect you from any incident.
In Longueuil, Mont-Royal, Rosemère and the surrounding towns, Billdr helps you find your trusted general contractor who can work on your various renovation projects, providing real guarantees and, ultimately, great satisfaction.
Service area in South Shore
We serve the South Shore within a 40km radius from the island of Montreal
General contractors in Longueuil
Renovation work represents a significant expense of several tens (or even hundreds) of thousands of dollars. We recommend that you prioritize hiring a quality contractor instead of just focusing on hiring the lowest bidder. It is of course a question of finding the best balance in terms of quality and price. Therefore this means to always do business with construction professionals who have their RBQ license and skills cards required for your work: they have a higher hourly rate than professionals working illegally of course. However, with certified and insured contractors your work is protected in the event of damage, accident or defect on the site.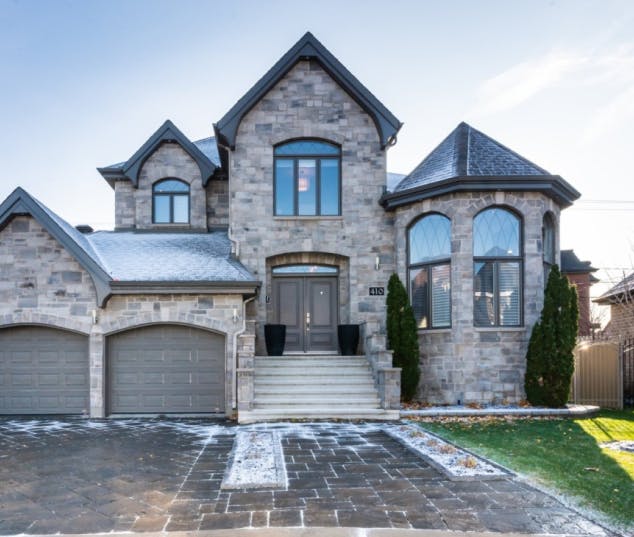 With the network of certified Billdr general contractors, you can be sure to find the right person to carry out your renovation projects in the best possible way. Perhaps you are considering renovating your bathroom, your kitchen, or even the expansion or extension of an old house?
The Billdr platform specializes in major renovations over $ 10,000. For your most ambitious project, our service offer includes support from conception, architecture, or interior design, production of a 3D plan, application for a building permit, up to construction (connection with general contractors) until the satisfactory conclusion of your project.
You can schedule a free meeting with one of our renovation advisors who will help you build a first estimate for free, which will be of use to you when meeting with the various contractors.
Kitchen, bathroom and basement on the South Shore
With Billdr, you will quickly find qualified general contractors for bathroom renovations or kitchen renovations, in Longueuil, but also in Boisbriand, Hampstead, and Côte-Saint-Luc. In one of these cities or nearby, you can contact us to find an optimal solution and a qualified contractor to meet your needs.
If you're lacking inspiration, you might just as well benefit from assistance in adopting best practices in your research, and the best ideas for your project.
Kitchen Remodeling Longueuil
Between the design and installation of custom-made cabinets, the installation of counters, island and the various architectural elements, including the floor, there are several aspects to consider when it comes time to establish your floor plan for your kitchen renovation.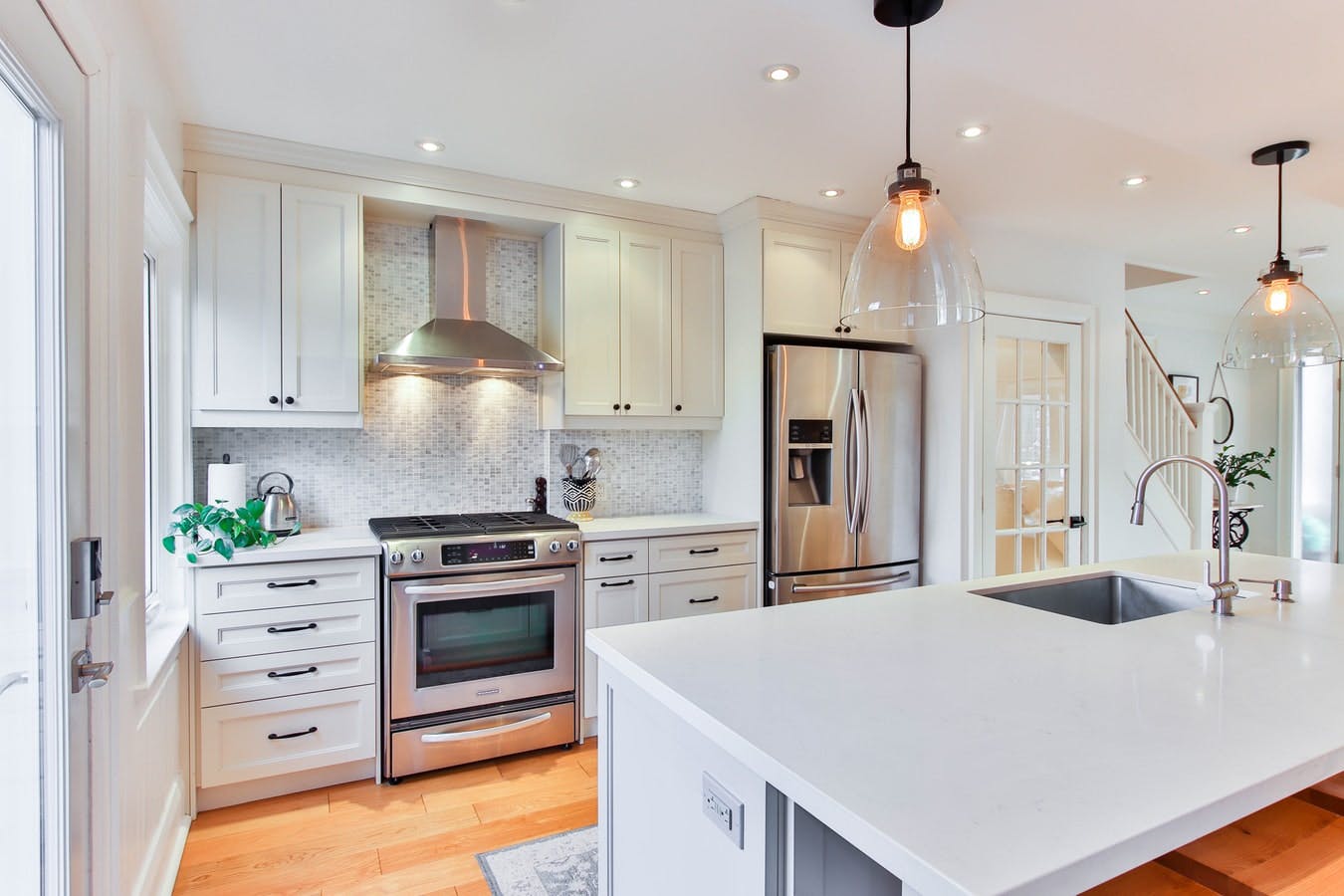 The choice of materials for the cabinets and counters is always decisive for the final price you will have to pay for your dream kitchen. For the most ambitious kitchen projects, it is advisable to use the services of an interior design firm.
For the services of an interior design firm, allow $ 3,000 - $ 5,000 in kitchen design costs, including plans and choice of materials.
Typically, a complete kitchen remodel ranges from $ 20,000 to $ 50,000 depending on the size of the project. Billdr made available a kitchen renovation estimation tool. The costs considered are for the Greater Montreal area.
Bathroom remodeling Longueuil
A bathroom remodeling project is a good investment that increases the value of your home on resale.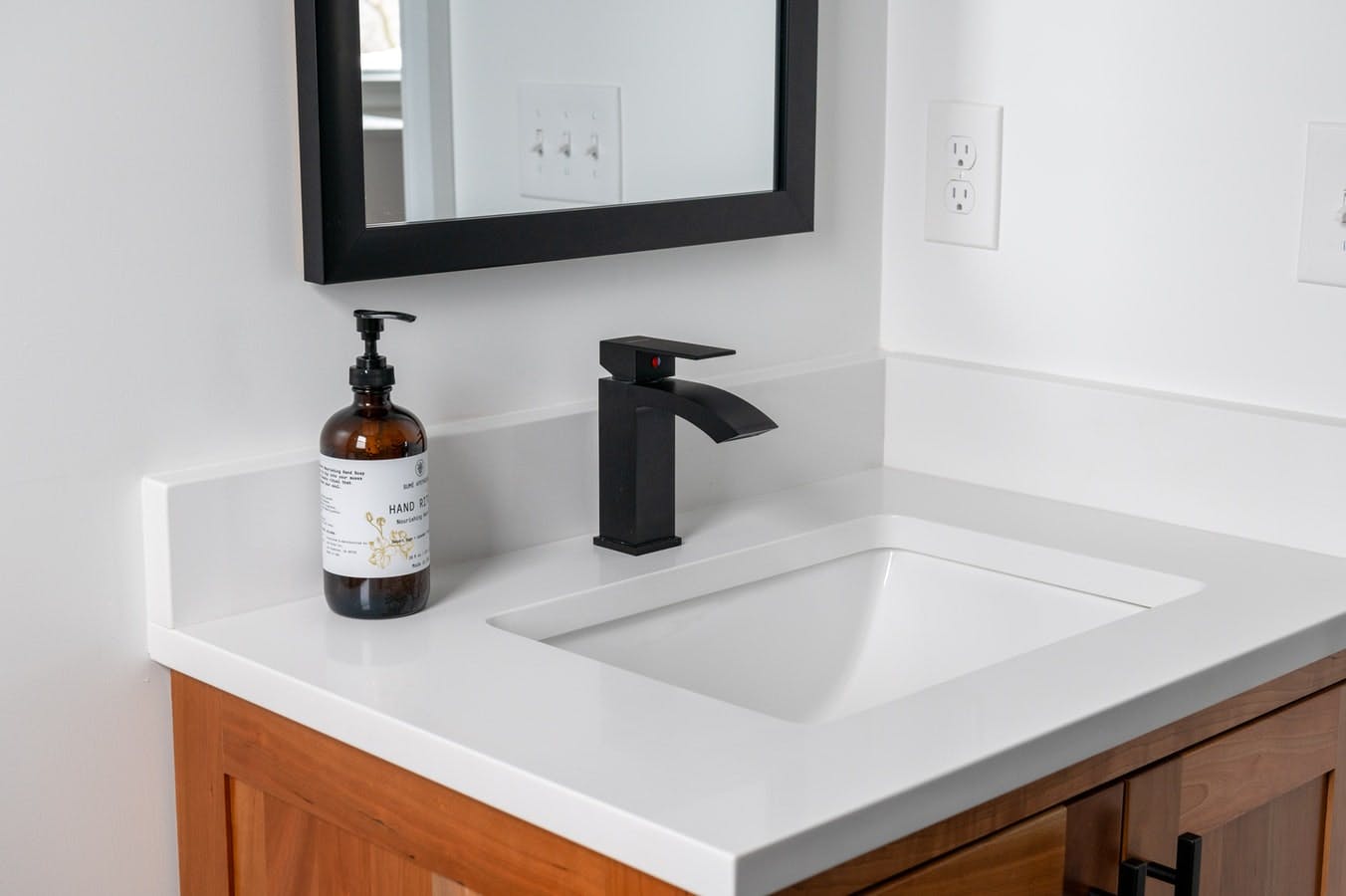 In general, the price of a bathroom can vary between $15,000 and $35,000 depending on the surface area and the quality of the materials selected: the vanity, the sink or the sink, the bathtub and / or shower (Italian shower even more expensive ), countertops (granite, quartz, etc.), ceramic (ranging from $ 1 to $ 15 per square foot), the type of toilet (wall-mounted toilets are more expensive), lights, heated floors, etc.
The cost of materials is usually one-third of the costs incurred and the cost of labor is two-thirds of the costs. In fact, most of the cost for a bathroom remodel goes directly to the plumbing work, and a plumber's hourly rate is around $ 90 per hour.
To help you get a rough idea of ​​the cost of your bathroom renovation project in Longueuil and other cities on the South Shore of Montreal, Billdr has developed a bathroom renovation estimation tool. The costs considered are for the Greater Montreal area.
Basement remodeling Longueuil
Several aspects are to be considered when the time comes to renovate your basement. If the intention is to rent it out, then it is mandatory to ensure that the height of a habitable basement meets building code standards, either 6'11 "or 2.1m.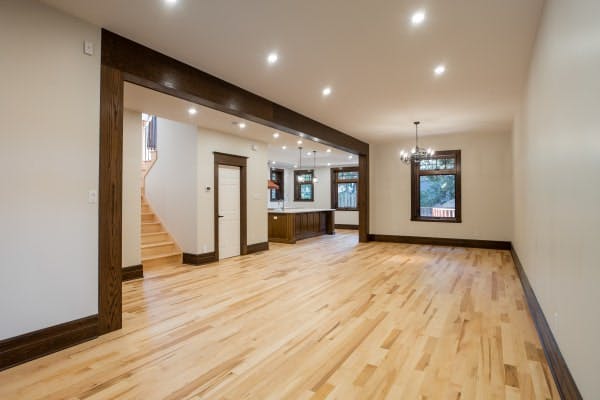 Then we advise you to check the humidity. In particular, potential water infiltration inside your basement is more likely to occur when it is not heated or cooled. So you can take the opportunity to sanitize your basement before you move into it.
Basement renovation costs depend on the nature of the work (bathroom, kitchen, bedroom, etc.) and the area. We recommend that you schedule a time with one of Billdr's home advisors to get a free detailed estimate of your work before receiving quotes.
Work Expertise
Apartment, condo renovation
Construction of garages and sheds
Basement excavation with an underpinning foundation
French drain installation
Waterproofing of foundation
Lifting of houses, moving of buildings
Construction of exterior stairs and balcony
Billdr's expertise
First, we help you estimate the budget for the renovation. Depending on how much you can spend on this renovation, you might revisit your building renovation priorities. Once the budget is defined, your project will be submitted to the contractors of the Billdr network. Up to 3 general contractors will indicate their interest and you will choose the general contractor who best meets your needs.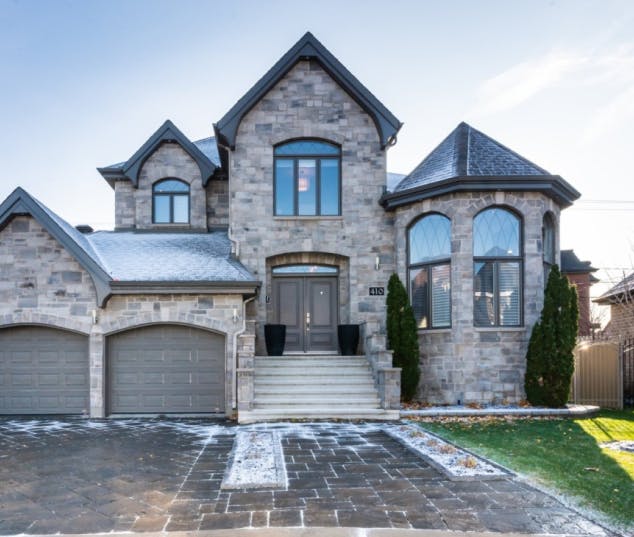 During the work, the Billdr team will help you in the daily management of the project with: weekly progress reports, monitoring of change orders and invoicing, simplification of communication with the general contractor in order to ensure that your needs are taken into account throughout the project.
The Billdr team has carried out several jobs of all types in Longueuil and on the South Shore: extension, kitchen, bathroom and landscaping work. Do not hesitate to schedule an appointment with one of our renovation advisers.
Services
Before renovation
À la carte, no commitment
Expert consultation
Detailed estimate with scope
Referrals (architects..)
Building permit
3D Model
Quote analysis and comparison
During renovation
Project management plan
Assistance for material selection
Project coordination
Payment request verification
Weekly status reports
Regular site visits
Deficiency review
Project report
Mediation in case of disagreement
Renovations are too expensive to be mediocre.
Get a renovation expert by your side.
Etienne Tremblay
Renovation expert
View profile
Raphael Sammut
Renovation expert
View profile
Yahya Diallo, Eng., PMP
Renovation expert
View profile