Billdr homeowner FAQ
Answers to your questions about home renovations and Billdr services.
We know how stressful it can be to undertake a home renovation project. That's why we support you at every stage of the project, starting with the design phase and the careful selection of architects, engineers, and interior designers. We then help you create a detailed scope of work to facilitate the quote bidding process, which allows you to choose from qualified and reliable contractors with valid licenses and insurance that covers personal injury and property damage. To find your ideal contractor, you can review the ratings and comments left by our community of homeowners in our recent projects. At this time, our service is only available in the greater Montreal, Toronto, and Chicago areas. We are currently not able to support minor repair and maintenance projects costing less than $20,000.
Billdr will help you find a licensed general contractor with liability insurance, who has been vetted and certified by us. The process is simple:
Go to billdr.co and click Tell us about your project.
Make an appointment for a free consultation with a Billdr Project manager.
Your Project manager will then visit your home and work with you to define the scope of the work and take measurements in order to provide a detailed budget estimate within seven days (initial fee for the visit and budget estimate between $250 & $650. See our Services for details).
If you need architectural or structural plans or the help of an interior designer, your Project manager will refer you to our partner firms prior to your on-site visit. Once the plans are complete, your Project manager will be able to prepare the scope of work and a detailed budget estimate.
Meet with Billdr's certified general contractors and get quotes, using the exact same scope of work from the initial estimate. We'll evaluate the proposals together.
During the construction, we'll help you coordinate your project until the job is done. With the addition of the On-site project management plan, our oversight includes regular site visits, weekly reports, budget monitoring, supervision of modifications, assistance in ordering materials, and constant support to deal with unforeseen circumstances. You are in good hands.
Visit billdr.co and clickTell us about your project. After following the steps listed above, you will receive two to three quotes from our network of certified general contractors.
The more detailed the renovation description, the better your Billdr Project manager will be able to assess the scope of work and provide an accurate budget estimate.
We encourage you to try to describe your renovation project as best you can. When you meet with your Project manager, they will help you fill in details and provide a clear assessment of the work to be done.
Before choosing a contractor, we recommend that you meet with them to discuss their proposal. To avoid misunderstandings, don't take anything for granted and clarify all the important aspects of your renovation project. In particular, confirm when the work will start, how long it will take, who will be responsible for purchasing materials, and how payment terms will be structured. A Billdr Project manager can guide you through this process.
A building permit is required if you plan to change the function of a room (e.g. add a bathroom, convert a bedroom into a kitchen, add an extension, etc.) or the exterior appearance of your property (façade, windows, etc.). To find out if you need to apply for a permit, check with your municipality.
If you give a contractor power of attorney, they can apply to your municipality on your behalf. However, this formality remains the responsibility of the owner. We recommend you take care of this yourself allowing your contractor to focus on the renovations. Your dedicated Billdr Project manager is available to assist you.
A floor plan is a diagram that provides a 2D top view (plan view) of the layout of your home, including the size of each room, as well as the position of walls, doors, and appliances. It allows the contractor to better visualize your interior and make recommendations that take the potential challenges of your renovation project into account.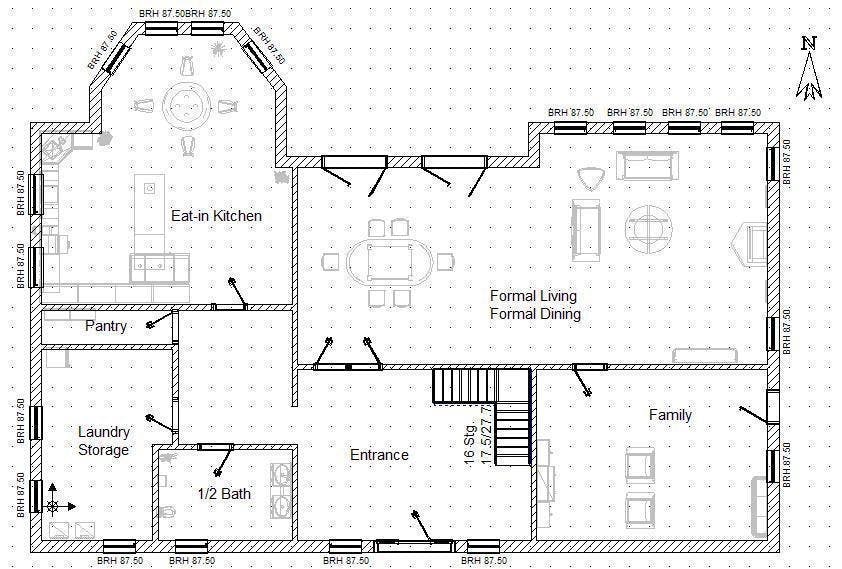 Send change requests to your general contractor in writing, with your Project manager included in copy (cc). Ask what impact the changes will have on the timeline and cost of your project before any changes are made to avoid unwanted surprises.
We will ask for your feedback on the experience and suggestions for improvement. We take all feedback seriously and will make adjustments, as required to provide the best home renovation services in the industry.
If you find defects at the end of a renovation project, take note of them. Send this list to your general contractor, along with photos. Once the corrections have been made, review them together to ensure that everything is in order before you make your final payment. A Billdr Project manager can assist you if needed.
You will receive invoices by email and can make payments directly on the Billdr website using bank transfer, pre-authorized debit, or credit card. Payment methods vary from contractor to contractor. In general, we recommend the following payment terms:
10% deposit upon signing the contract
25% the first day of construction
45% during the renovation, in two installments (25% and 20%, for example), depending on circumstances
20% when the work is complete
A deposit allows the general contractor to purchase necessary materials and hire workers. General contractors avoid financing homeowner projects and rarely agree to advance funds for the purchase of materials or the payment of subcontractors. However, it is common for homeowners to hold a final payment of 20% until the work is completed.
If you're a resident of Canada, Billdr provides financing through our partner, nesto, a mortgage lender that offers some of the lowest refinance rates. With help from advisers and a streamlined service, homeowners can get the best mortgage rate and save money with their renovation. To learn more about refinancing your mortgage with nesto, click here.
1) Payment by pre-authorized debit (PAD) - Canada Only
Pre-authorized debit is an authorization by invoice sent (with a specific amount) between your bank and Billdr's bank account. You must therefore understand that you retain control of transactions throughout your project. Once the funds are received, Billdr will proceed to the payment of your contractor.
To pay:
Select your bank (RBC, Desjardins, etc.)
Authenticate (the account and password you use to log into your bank)
Select the account to be debited (e.g. chequing or saving account)
If you run into technical difficulties, please try again with another internet browser (Chrome, Safari, etc.) or from another device (smartphone, computer). Please do not use incognito mode to avoid loading errors during payment. There are no fees for this payment method.
2) Payment via credit card - US/Canada
You may pay all your invoices via credit card (Visa, MasterCard, etc.).
Note that there will be a fee of 1.9 % that will be charged on invoices between a Contractor and Homeowner (Canada only). We recommend using the PAD payment method instead to avoid fees.
For all other invoice types, there will be no fees.
Residents of Montreal can secure a warranty through ACQ Residential Services, which will protect your investments in the events of construction mishaps, defects, or uncompleted work by the contractor. To learn more about securing a warranty through ACQ, click here.
In the event of damage to your home, contact your home insurance provider to make a claim and they will guide you through next steps.
In the event of a dispute
Contractors hired through the Billdr platform are required to offer a one-year guarantee for the work they provide. If you require corrections, email [email protected] with a description of the issue and supporting photos. If the renovation project was not carried out through Billdr or was not paid for in full on our platform, you will have to make your own arrangements with the contractor.
We recommend that you document your reasons for choosing the contractor and important decisions concerning your renovation project as they happen in order to have accurate references in the event of a disagreement. Be sure to address financial matters in writing rather than verbally. If you would like one of our Project managers to help you find common ground with your contractor, please email [email protected].
In Québec, you can also file a complaint with the Régie du Bâtiment du Québec (RBQ), which could result in a court case.
In Ontario, you can file a complaint with Consumer Protection Ontario if you did not receive the goods or services for which you paid and contracted.