Billdr expands to Toronto market as the city ranks least confident in home renovations
Now available in Toronto and the GTA, home renovation marketplace: Billdr looks to ease major pain points in home renos.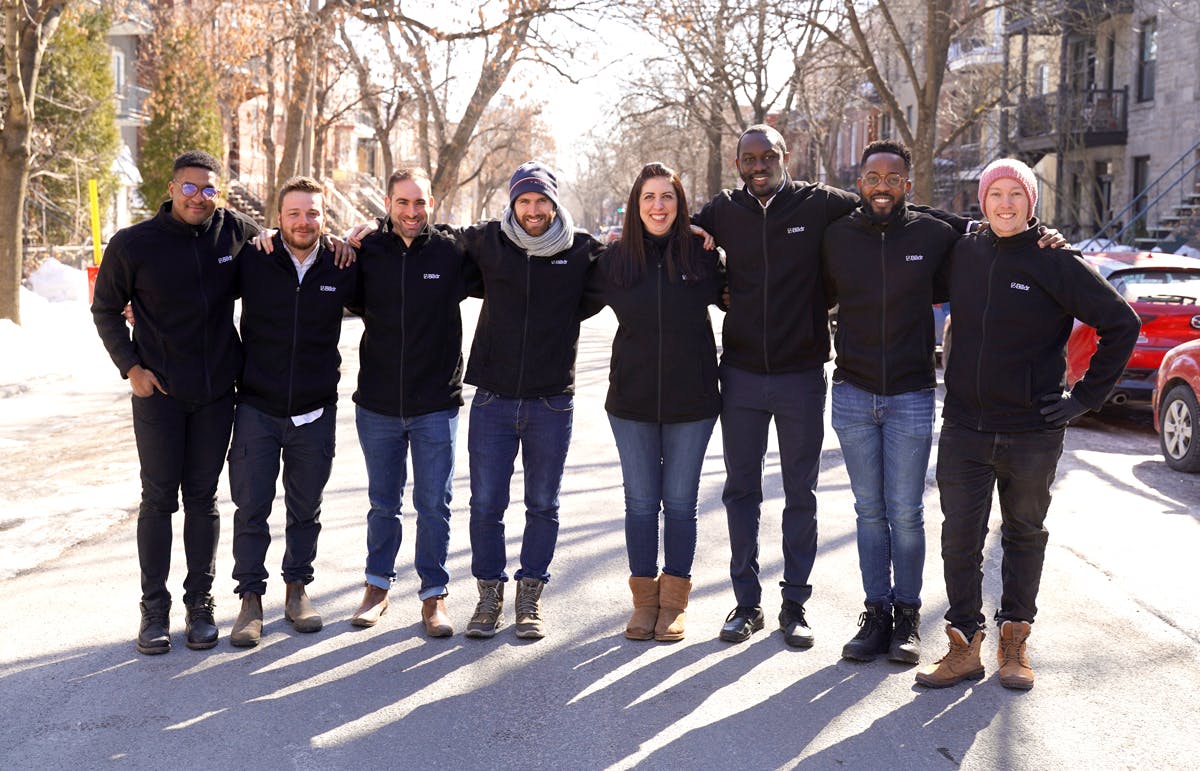 TORONTO, ON, May 31, 2021 – Toronto homeowners now have a helping hand to guide them through the home renovation process with the launch of Billdr, a Montreal-based start-up looking to ease major pain points in the home renovation market. According to a Billdr survey conducted by Léger, 45 per cent of Torontonians weren't confident in any aspects of the home renovation process. With their expansion into the Toronto and GTA market, Billdr is perfectly positioned to help mitigate this lack of confidence and provide homeowners with peace of mind through their simple, efficient, and transparent process.
"Since launching in Montreal in 2020, we have been able to help over a hundred homeowners with their renovation projects and be a much-needed solution for general contractors. Currently, 76 per cent of Torontonians are stressed about having to renovate themselves, making Toronto a perfect fit for Billdr's first regional expansion," said Raphael Sammut, General Manager at Billdr. "Billdr is the perfect centralized platform that reinvents the renovation experience. We're excited to see the impact it will have on the renovation industry and the future growth in this market."
The Billdr survey conducted by Léger identified Toronto as a market where home renovation pain points were at their highest across major Canadian cities. Some key survey findings for the Toronto market specifically include:
Only 50 per cent of homeowners feel they have a good understanding of the building permit process.
The most stressful home renovation pain points for homeowners were:
– Finding a general contractor (34 per cent)
– Dealing with changes and extras during construction (34 per cent)
– Not knowing enough about home renovations (33 per cent)
60 per cent of homeowners hired contractors based on a word-of-mouth recommendation
Nearly half (46 per cent) of homeowners did not perform due diligence on their chosen contractor
Despite Toronto homeowner's worries about home renovations, 38 per cent of Torontonians surveyed decided to accelerate their renovation plans in 2020 because of COVID-19. These findings are consistent with a recent Statistics Canada study which indicates that residential construction investment in the first quarter of 2021 in Ontario has increased by 30 per cent year-over-year (1). Billdr is working to ease the stress for all Toronto homeowners looking for home renovations with detailed estimates, vetted general contractors, and dedicated project managers.
Billdr's mission is to address the lack of trust, transparency, and efficiency that plagues the residential construction industry. For homeowners, this means simplifying the process of designing plans (architectural and engineering) and hiring a trustworthy contractor. By facilitating a competitive bidding process among Billdr's network of qualified professionals, Billdr can guarantee that homeowners receive comparable quotes, at reasonable prices, from experienced general contractors. Beyond serving customers, Billdr provides administrative support to contractors through its proprietary mobile application. The Billdr App automates everyday repetitive tasks like preparing quotes, issuing invoices, and collecting payments. When combined with high-quality projects to bid on, this automation provides general contractors valuable time savings, boosting their productivity and efficiency.
Billdr currently operates in Toronto and Montreal with plans to expand across North America.
Access the full Home Renovations in Canada Report (PDF), based on a survey conducted by Léger on behalf of Billdr in October 2020.
About Billdr
Billdr is a home renovation marketplace that is reinventing how people plan and manage their renovation projects. Billdr supports homeowners with their projects from start to finish while also providing automation and technology to general contractors to help them be more efficient and productive. For more information, visit billdr.co.