Billdr raises $3.2 Million in Seed Round
As home renovations boom, Billdr's funding round will support market growth, enhance technologies, and launch in-house architectural services.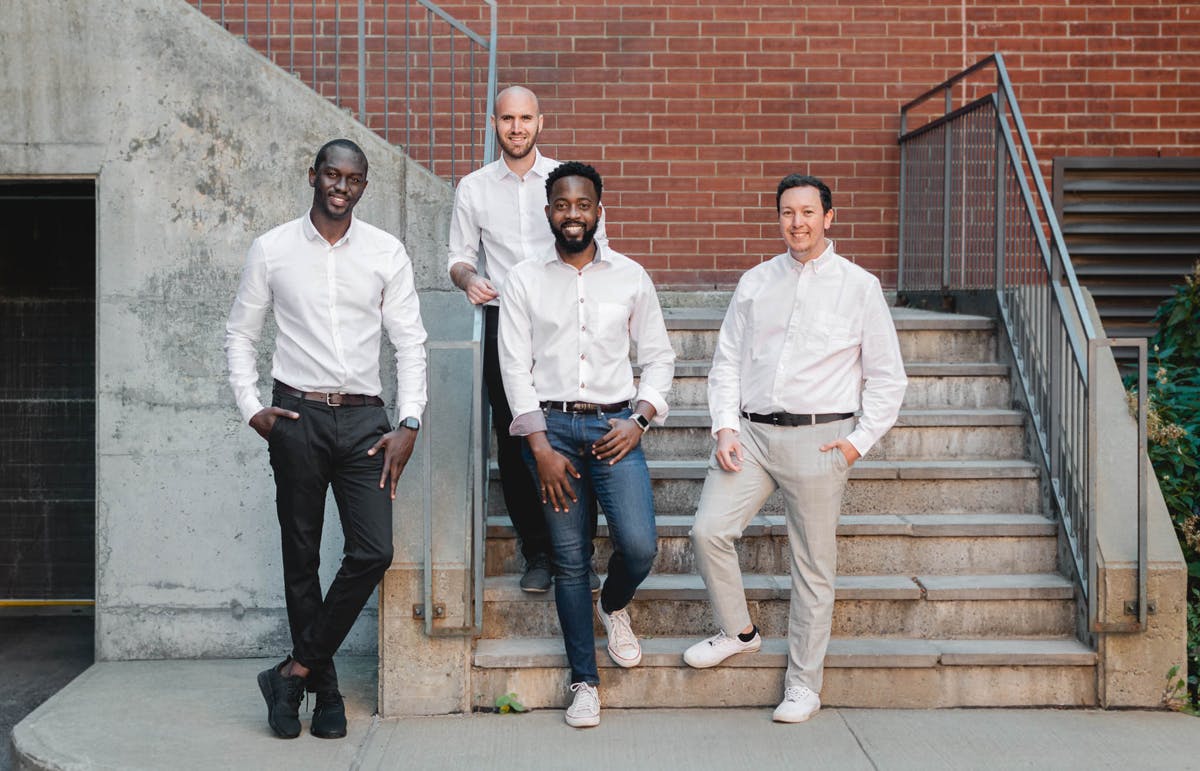 MONTREAL, QC - Billdr, a market network for the home renovation industry, announced that it has closed a seed round of $3.2M USD. This capital will support the company's regional growth ambitions, further develop Billdr's technology. One Way Ventures led this investment round with participation from Quebecor through asterX Capital, Kima Ventures, Goodwater Capital, Moving Capital, and Simple Capital, with angel investors from Uber and Shopify. This seed round caps off Billdr's second year of operation, during which it has served 10x more customers than the previous year, launched in two new cities across two countries, and has increased from four to 20 employees.
Billdr works to make home renovations simple, transparent, and efficient for homeowners and general contractors by covering all aspects of the home renovation process. With a unique value proposition that goes beyond simple matching with a certified contractor, Billdr accompanies homeowners from development and review of architectural and engineering plans and detailed cost estimates to selecting a certified contractor and complete project management until the completion of the project.
"When we launched Billdr in 2020, we were bridging the gap in residential construction and renovations. Billdr assists consumers with their home renovation projects while equipping general contractors with technology to eliminate the time invested in administrative responsibilities to be more efficient on the construction site. With this new raise, Billdr will continue to broaden its capabilities and enhance the homeowner and general contractor experience," says Bertrand Nembot, co-founder and CEO, Billdr.
"Bert has built an amazing team to tackle the countless pain points in the home renovation market. Their strong traction to date is an indication of the trajectory they're on," says Lex Zhao, Partner, One Way Ventures. "We're excited to partner with the Billdr team as they expand their operations into the U.S. and re-imagine the $300 billion-plus home renovation market."
After a rapid growth year of expanding Billdr from Montreal to officially launching in Toronto and Chicago markets, Billdr will use this new round of funding to continue its growth in these existing markets, further develop Billdr's technology with a centralized dashboard for homeowners and general contractors. The company confidently projects to grow 700% year over year in projected revenue in 2021.
"We're excited to count on the support of a corporate venture player such as asterX Capital moving forward. Quebecor's expertise in digital marketing and media will be incredibly valuable as we continue to execute our strategic plan and maintain this accelerated pace of growth," adds Bertrand Nembot.
Beyond consumer services, Billdr has grown to service general contractors' businesses with an integrated mobile application. This application brings together pre-qualified projects and a suite of technological tools to simplify the administrative burden attached to growing residential construction businesses. Not only does Billdr's application find qualified customers, but it also aids in quoting projects, manages homeowners' requests and questions, and facilitates payment processing, allowing for contractors to provide top-quality services.
About Billdr
Billdr's mission is to make home renovations simple, transparent, and efficient for everyone. Billdr is an online market network that supports homeowners and general contractors throughout the entire home renovation process. The marketplace platform assigns a dedicated project manager that guides and supports homeowners step by step throughout their home renovation journey. Billdr covers all stages of the renovation process, from the detailed definition of the project, development, and review of architectural and engineering plans, cost estimates, selection of a certified general contractor, and project management during construction until the completion of the work. For more information, visit billdr.co.
About One Way Ventures
One Way Ventures is an early-stage venture capital fund focused on backing exceptional immigrant founders. Entrepreneurship, like immigration, is a journey into the unknown. Let us help you navigate. Visit onewayvc.com.
About asterX
asterX is the corporate venture capital arm of Quebecor (TSX : QBR.A, QBR.B). With a mission to promote a culture of boldness and entrepreneurial spirit, asterX leverages Quebecor's long-standing network and resources to build meaningful relationships and lasting partnerships with entrepreneurs who share its values. asterX furthers the development of innovative solutions that have the potential to create value both within Quebecor's core business segments as well as for our society as a whole. Through the asterX Capital fund, it supports the most promising start-ups from seed to growth stage, providing them access to capital and leading-expertise.
Visit asterx.quebecor.com to learn more.