What our partners are saying
Extremely satisfied
For a first time experience with Billdr I am extremely satisfied! Not only was it fast, but I am getting everything I need to start working on my project. We will definitely be contacting Billdr again for all our surveys and possibly other services!
Smooth collaboration
It has been the smoothest collaboration I've ever done with a company!
Raphael K.
Interior Designer
Great experience
I like Billdr's streamlined process, and I hope for many more projects in the future!
Rachel M.
Interior Designer
Accurate measurements, efficient designing
Receive your precise measurements quickly so you can start designing with no time wasted.
Jumpstart your project: Begin drawing immediately by creating your base plan with the files we provide you with.
Do what you like: Recording existing measurements can be tedious and time-consuming. Allow us to relieve you of this task so you can complete the work you enjoy.
Impress your clients: Stand out from your competition and impress your clients by delivering precise and professionally-recorded measurements.
Establish more competitive pricing
thanks to costs savings.
Learn more

Existing floor plans
Ideal for sharing existing drawings
Floor and ceiling plan images
At a glance, view your ceiling and floor details in one photo

3D mesh file
Allows you to work from the mesh file model directly in Sketchup or Revit

Colorized Point Cloud
A more robust 3D file with textures and colours - to use with Revit & Rhino

Virtual Tour
3D virtual tour with on-screen measuring abilities

Exterior Elevations
Receive an accurate representation of the building volume

Custom Drawings
Customize our as-built drawings to fit your specifications
0-1,000 SF: $350
1,001-3,000 SF: $450
3,001-4,000 SF: $600
4,000+ SF: Custom
Includes the virtual tour, DWG & PDF floor plans, mesh file and point cloud.
0-1,000 SF: $200
1,001-3,000 SF: $300
3,001-4,000 SF: $450
4,000+ SF: Custom
Includes the virtual tour.
The pricing for exterior elevations depends on the number of sides and floors of the property. Here is a breakdown of the pricing:
1 side x 1 floor: $200
2 sides x 1 floor: $300
3 sides x 1 floor: $400
4 sides x 1 floor: $500
The price will double as the number of floors increases. These prices are for reference only. Our account executives will build a price based on your project's size, complexity, and delay requirements.
Virtual Tour Example
Get a glimpse of our 3D virtual tour
How it works
Work with a Billdr measurement services expert to receive your accurate results.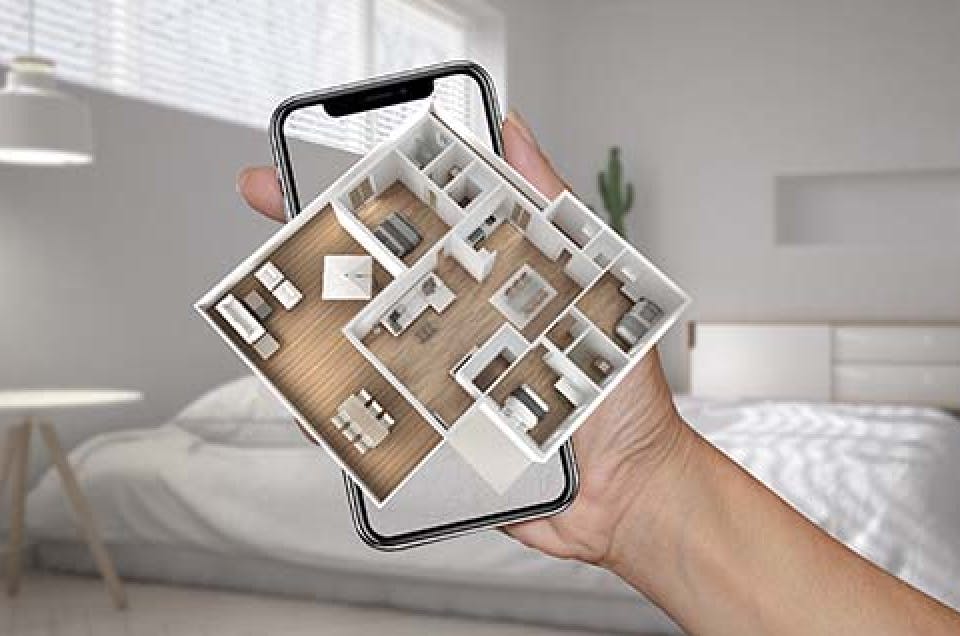 Assign a time to a Billdr measurement expert to go on site and take the measurements you need.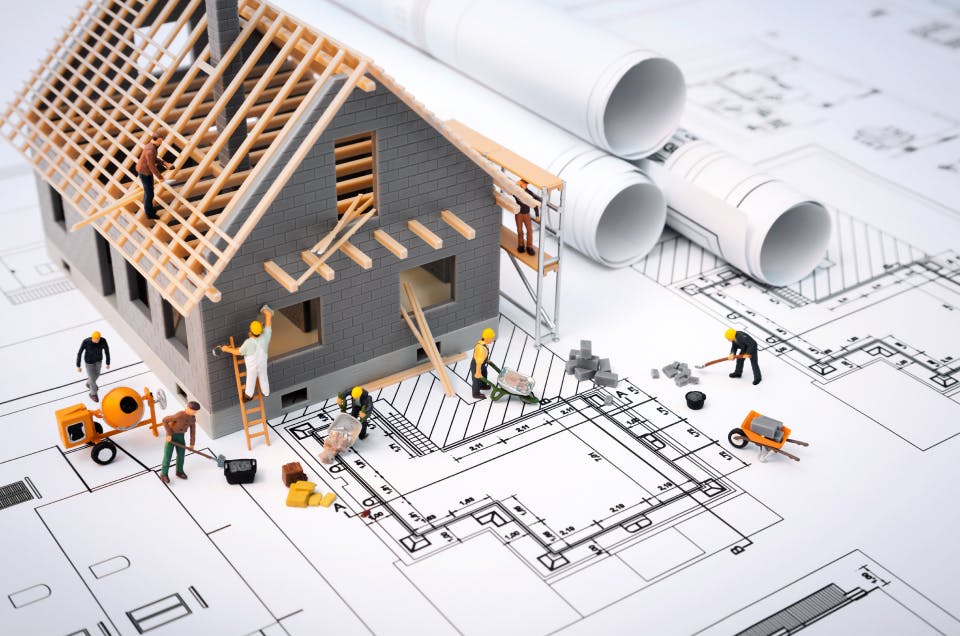 Kick-start the design process with your precise measurements.
About our as-built measurement service
Architects are typically used to visiting the space and recording measurements manually. This process is often difficult and time consuming, though, and takes away time that can be better spent on other revenue-generating tasks. Our current architect partners tell us that recording the measurements of a space can take many hours or even days to complete, which interferes with their workflows.
In order to speed up this process and produce accurate recordings, our as-built measurement service records measurements in the span of only 1 to 2 hours and delivers the full package within a week. The package comes with components such as a3D virtual tour that allows for zooming abilities and measurement recording from the tour itself. This will automatically improve the accuracy of your drawings and ensure that you never miss a detail of a space again.
There is nothing like being physically present on site to familiarize yourself with the space and thoroughly reflect on design opportunities, and we encourage you to continue performing site visits. We agree that it's important for the architect to see the space firsthand, but we also know the limits of recording measurements with a measuring tape and laser.
Manual recordings can take up significant chunks of time and energy. Instead of developing a strong relationship with your client where you can gain a clearer understanding of their vision, you're juggling your supplies while attempting to get your accurate measurements.
With the provided 3D virtual tour, reflected ceiling plans, and DWG floor plans that comes with your package, you can take the time to focus on more important tasks during site visits knowing that you will be able to deliver quality measurements to your client.
We've heard from our architect partners that for a typical site measurement for a client, they will charge up to $1,500 and take approximately 2-4 days of their time to measure a 3,000 square foot home and fully create their base plan. That sounds like a lot of time and energy put into something that doesn't even guarantee complete accuracy.
That is why we've priced our as-built measurement services so you can make a higher profit with our services compared to using your own team while saving time. Our prices start at $350 and come with a full package of documents you would not be able to receive from a manual recording.
Ready to get started?
Get in touch with us to learn more about how you can receive your measurements.