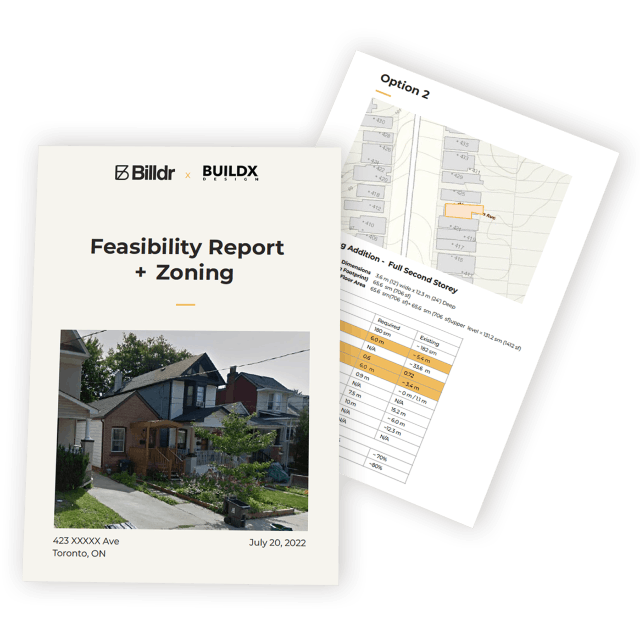 Your feasibility report includes:
In-person visit
with a Billdr Project Manager
Overview of potential options
with key zoning metrics
High-level assessment
of construction costs for each option
Meeting to review your project
with an Ontario Association of Architects (OAA)
licensed architect
View an example of a feasibility report
Why get a feasibility study
through Billdr?
Changing your home's footprint requires a feasibility study to know what you are allowed to build and which permits are required for your project.
Expert guidance
& an advocate for your vision
Actionable plan
to stay within budget & on time
Easier process
for permit application
Detailed plans
for accurate construction
Less costly change orders
and design revisions
Understanding of
how your design plans meet local bylaws
Pricing: $1,300* + TAX
* Refundable if a general contractor is hired to perform the work via the Billdr network.
Planning for a new build or extension project can take months. A feasibility study is a first step that can help you rapidly identify 2-3 viable options for your project, with a combined view of both zoning considerations and construction cost.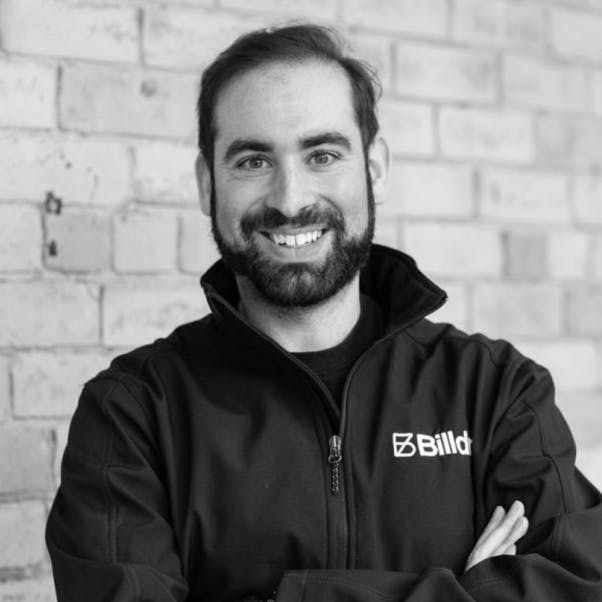 Raphael Sammut
General Manager
Meet the architect we partner with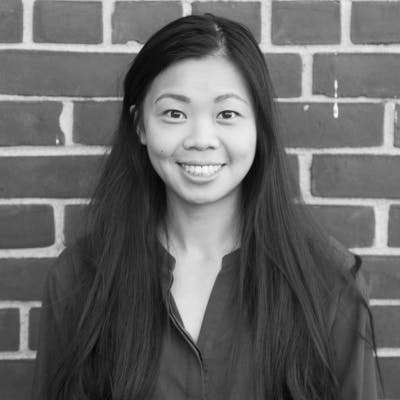 Victoria Suen
Architect - Toronto
Counting 10 years of architecture and design experience, Victoria Suen creates thoughtful built environments through her studio Build X Design. Her specialties are residential interiors, multi-unit conversions, new builds, retail, and commercial office space.