Bring your vision to life with
Billdr interior design services
Transform your space into a beautiful, functional home that fits your unique needs.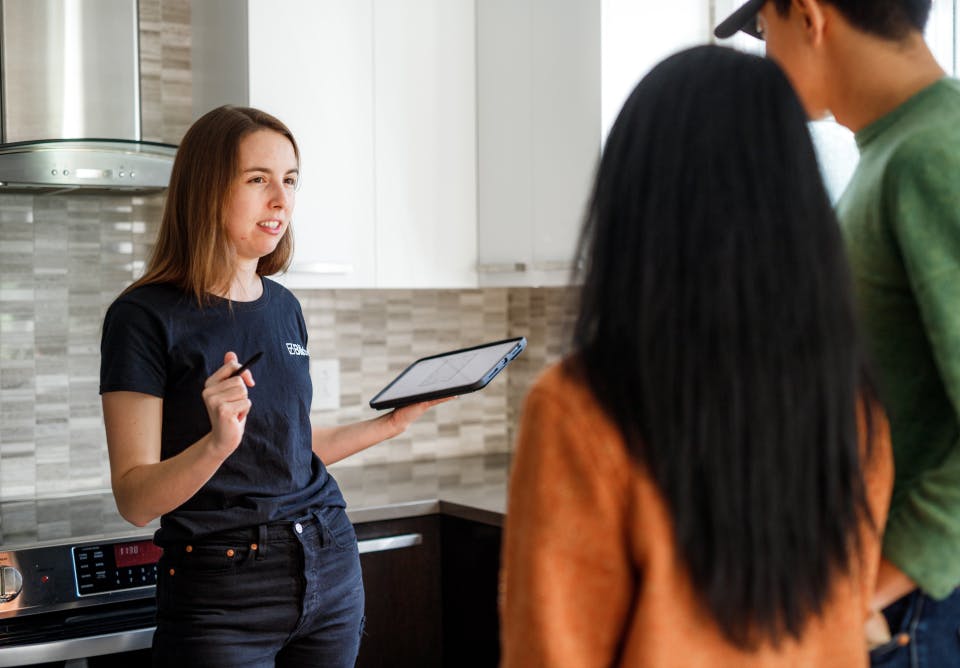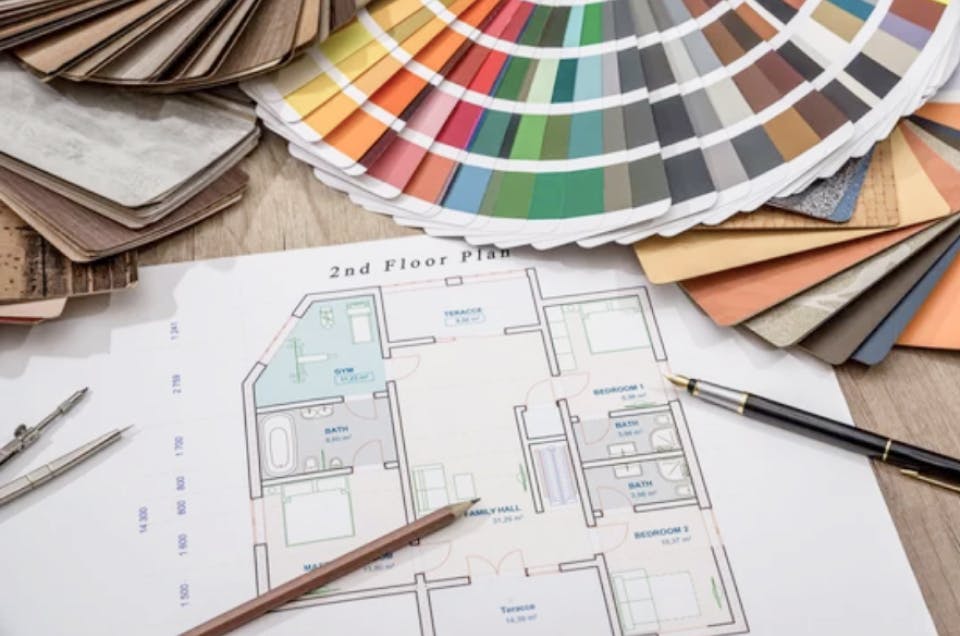 Receive your design plans
Explore different design options before receiving refined plans to create a home that meets your every expectation.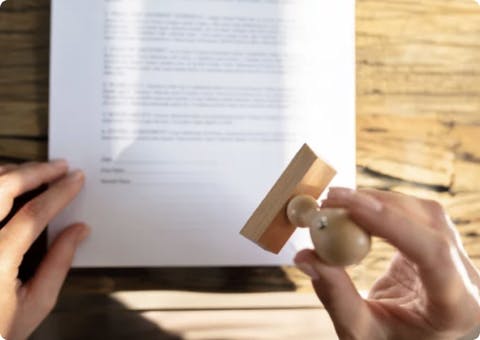 Apply for building permits, when required
Our team can help you review plans for your permit application, so you have all the documents you need for municipal approval.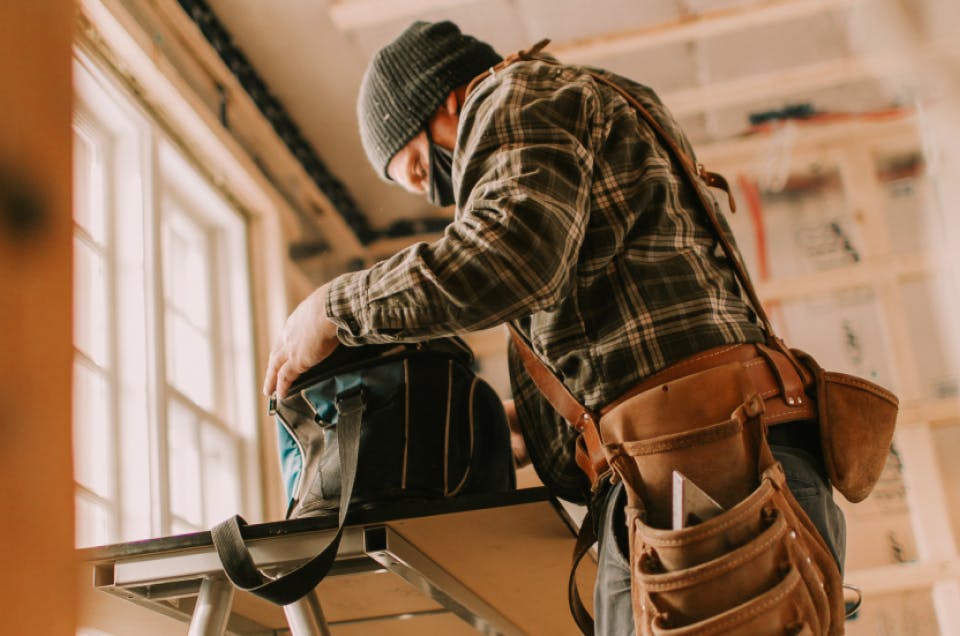 Get connected to a vetted general contractor
Receive the best quality design with minimal stress by connecting with a trusted general contractor from the Billdr network.
See how we vet contractors
Why hire an interior designer through Billdr?
Expert guidance
and an advocate for your vision
Actionable plan
to stay within budget and on time
Easier process
for building permit application
Detailed design plans
for accurate construction
Site visits
to ensure build conforms to plans
Your personalized design package can include:
Mood board
Inspirational photos to bring your design concept to life, samples of materials and finishings based on your design palette.
Space planning
Room size and measurements, additional information, such as specific requests.
Floor plan options
Different drawings of the future layout of your space.
Preliminary plans
Initial sketches of your preferred option.
3D drawings
3D renderings for a clear vision of the project.
Plans for building permits
Architectural plans and engineering drawings, forms required by your municipality.
Construction drawings
Demolition, construction, and electrical plans, millwork drawings, interior details (furniture, equipment, lighting).
Billdr offers design services to support you with pre-construction planning. We connect you with a trusted and experienced interior designer who will work with you to develop plans and mood boards while taking all of your needs into consideration. Your dedicated Billdr project manager facilitates collaboration between your interior designer and general contractor to eliminate stressful back-and-forth and guesswork.
An interior designer will visit your space, take measurements, and discuss your needs before providing you with a plan or mood board. As versatile professionals, interior designers can accommodate a lot of your design needs, from the optimization of your kitchen's layout to planning your cabinetry. They can also help you bring life to a bare space that's in need of furniture, storage solution, or decor.
An interior designer designs the interiors of the space, while an architect designs the space itself. An interior designer will focus on interior elements that will help with the flow of spaces and aesthetics, such as accessories, fixtures, furnishing, and material selection. They take into consideration human psychology and the emotional side of spaces.
An architect plans for the more technical aspects of a renovation, such as structural drawings, building code requirements, and construction. They will focus on form, foundation, roofing, lighting, ventilation, and flooring, among other things. The timeline from concept to construction for an interior design project is much shorter than that of an architectural project.
Interior designers help create and optimize functional spaces based on their understanding of people's behaviors and needs. On the other hand, interior decorators help furnish and decorate a space for aesthetic purposes. An interior designer must also undergo formal training and be licensed in order to practice, but an interior decorator doesn't have to meet the same requirements.
When your layout needs a structural change, such as removing a load-bearing wall or electrical wiring work, an interior designer would be in a better position to plan for these types of renovations since they can work directly with an architect or general contractor. If you're looking for a visual refresh of your space, like adding new furnishings or paint, an interior designer is well-placed to help with your project.
Hiring an interior designer would be beneficial if you're debating changes that are related to the layout of your space. For example, you might be thinking about adding a kitchen island, but your space is tight, or you're wondering if you could add a powder room to your main floor. An interior designer can help you find the most optimal design solution for this type of situation.
An interior designer can help you make the most of your space by creating plans for a functional and aesthetic layout. These plans will then be shared with a general contractor who can execute the necessary renovation work to bring your ideas to life. Interior designers are most useful when you're planning a renovation that requires a change in layout. They can also support you with palettes and mood boards that include paint colors, finishes, and furniture to make your space feel like home.
If you've decided to work with an interior designer, hire them before contacting a general contractor since their plans and advice can impact your project's scope of work. They may also be able to recommend reliable general contractors and tradespeople they've worked within the past.
Plans are a communication tool compiling details from a project's scope of work to reduce ambiguity, misunderstanding, and interpretation risk. For certain types of constructions (e.g., those requiring building permits), plans are a mandatory legal document that needs to be signed by a designated professional.