How Billdr works
Working with Billdr to complete your kitchen renovation will provide you with assistance and support every step of the way. From finding the right general contractor that will get the job done to consistent check-ins to ensure your project is running smoothly, Billdr is here to help guide you through the renovation process with little to no stress.
What you can do with your kitchen renovation
Kitchens can offer a lot of potential when it comes to renovation. Whether it be choosing a material for your countertops, tiles for a backsplash, or even changing the layout of the room to create a more fluid space in your home, a renovated kitchen can bring a whole new look to your home.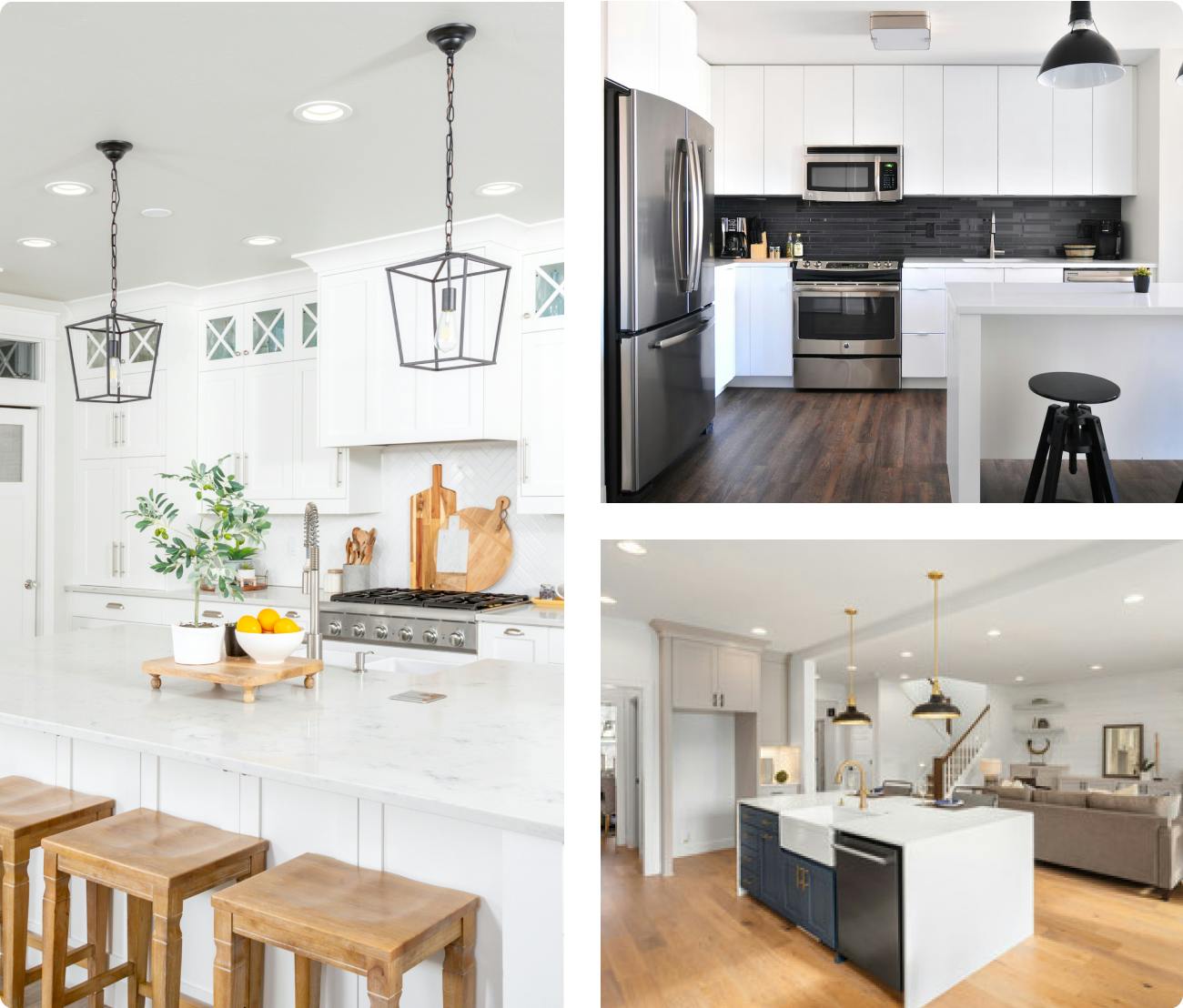 Refresh the look of your kitchen by changing out older fixtures for more modern and sleek additions and choose a new style to give this space a new design. To add a new and sturdy material to your kitchen, concrete countertops offer a modern look as well as high durability. In addition to this, replacing your sink or stovetop with something more up-to-date can elevate your kitchen's appearance instantly.
With limited space to move around, the kitchen can often feel like a place that's just for cooking. But with a little extra room, your kitchen can become the new meal and hang-out spot. Consider changing up the layout to find space for a small breakfast nook or a kitchen island with space for seating so you can have another room to bring the family together.
Give yourself more space and layout possibilities by removing the existing walls in your kitchen. An open-concept kitchen can give you the opportunity to completely alter the design and allow for fresh changes such as expanding the island, creating more space between appliances for a better flow, and adding in room for extra seating.
Tell us about your project
Only the best general contractors for your project
We've made the search for a reliable and experienced general contractor easier for you. Get matched with a Billdr vetted general contractor for your project.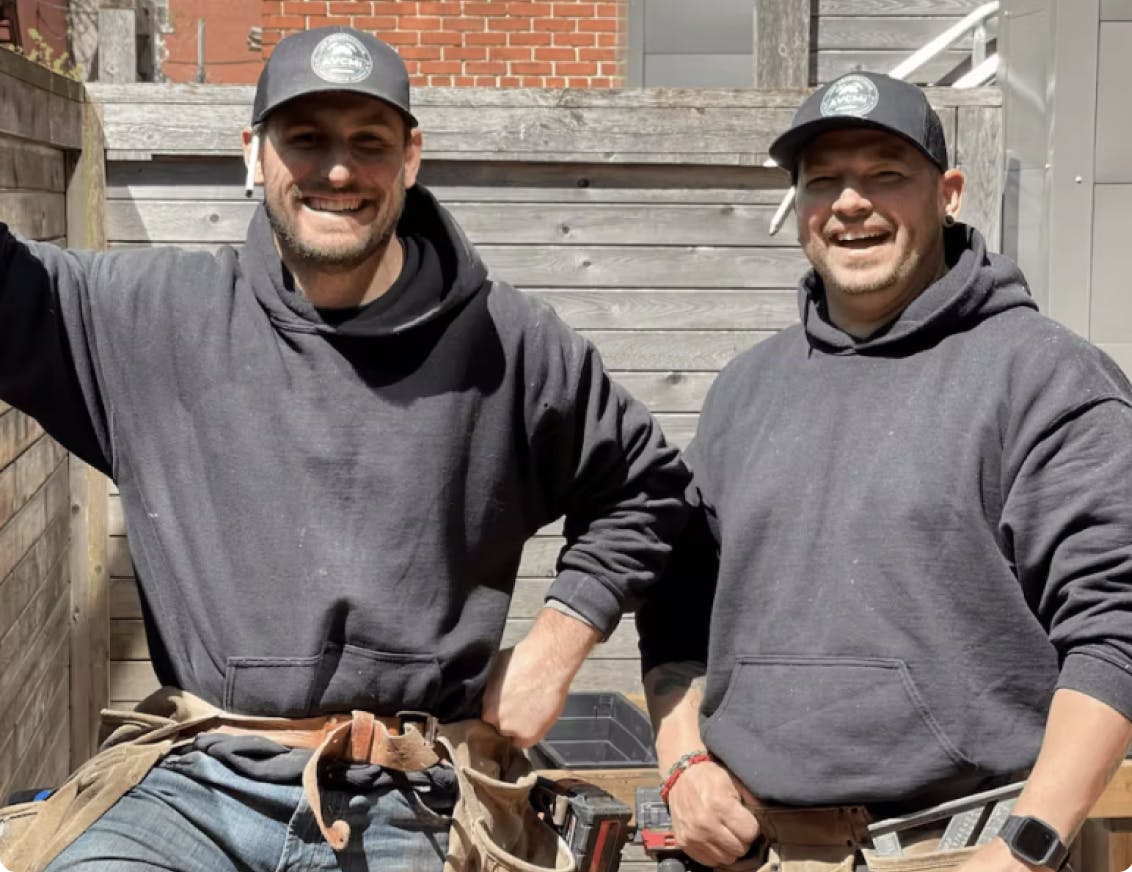 We build trust
We personally meet with each general contractor before connecting them with you.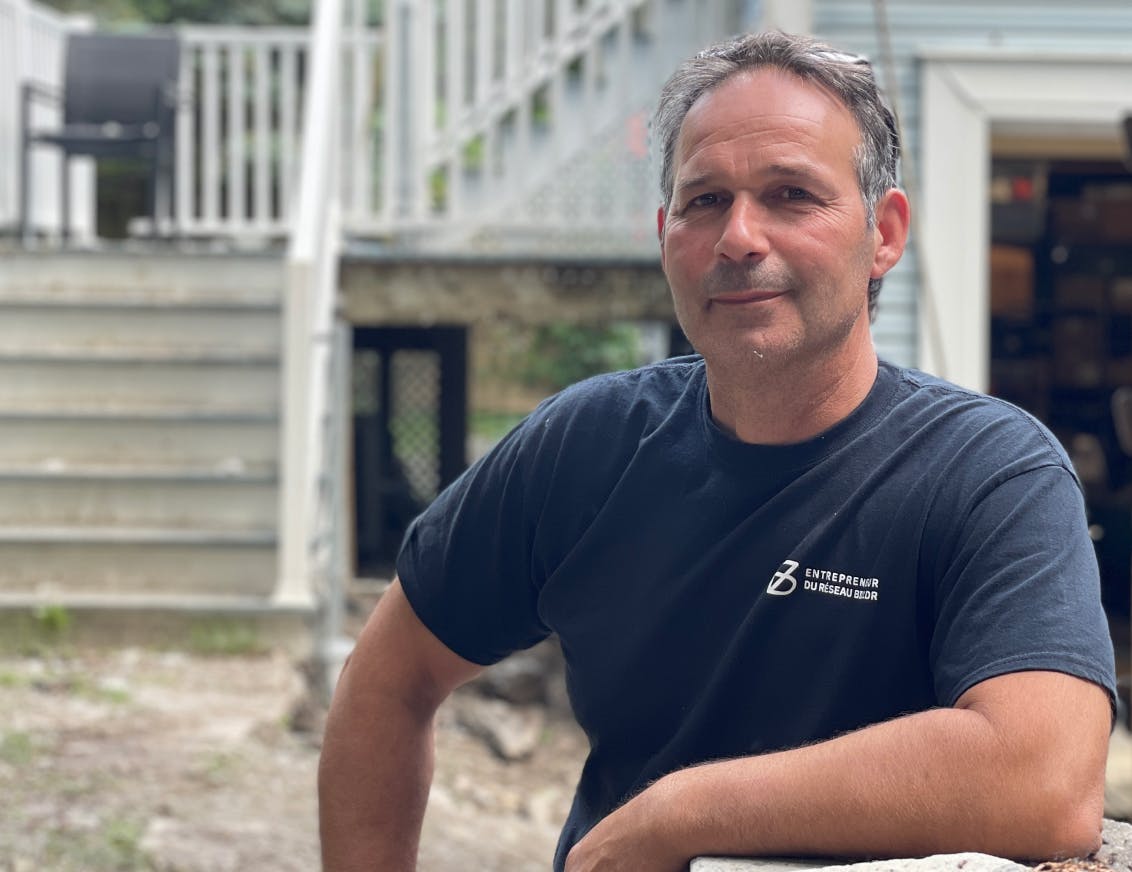 We partner exclusively with general contractors who have a valid license and a liability insurance.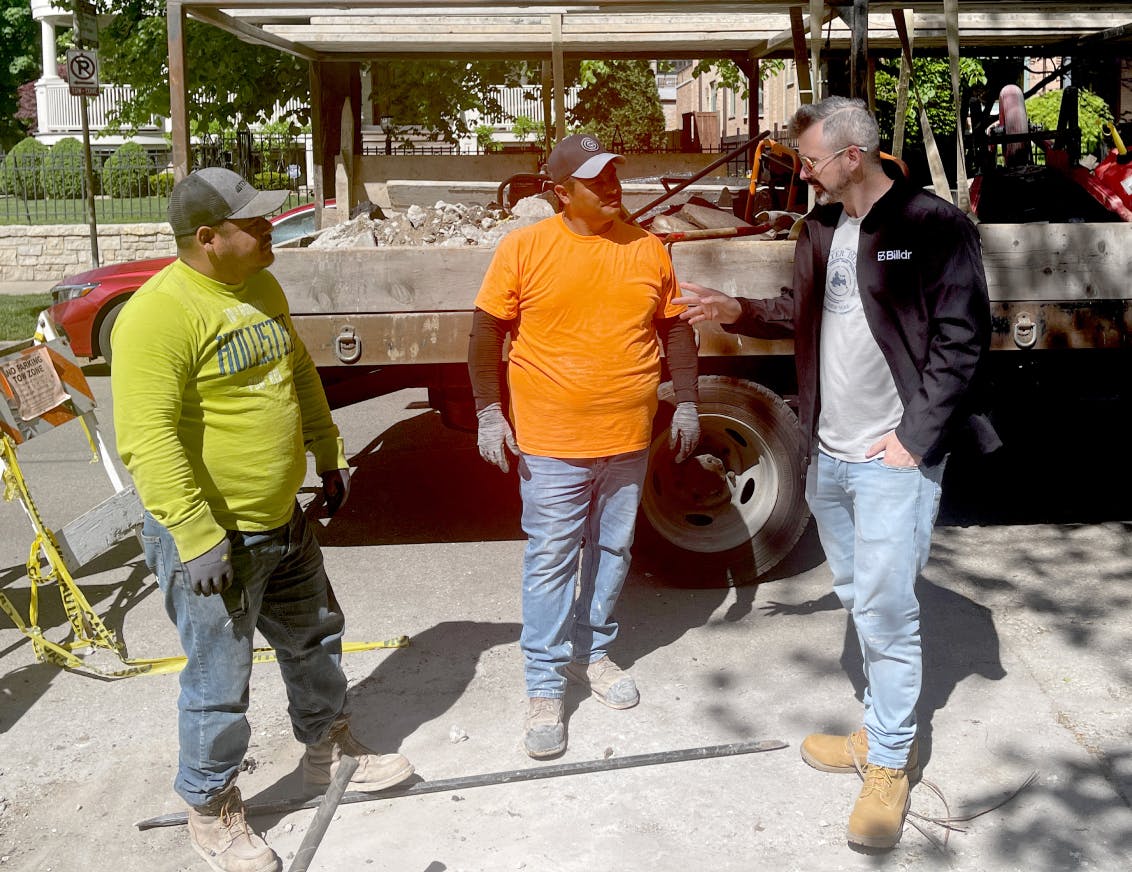 Previous
Next
Get inspired by our past projects
Check out some of our previous renovation projects to see how other homeowners decided to give their kitchen a makeover.
Billdr Services
Choose from a wide range of services that will meet the specific needs of your kitchen renovation project.
Turning kitchen renovation ideas into reality
Ready to finally renovate your kitchen but are unsure of the specifics? Book a consultation today to learn more about how Billdr can help you!