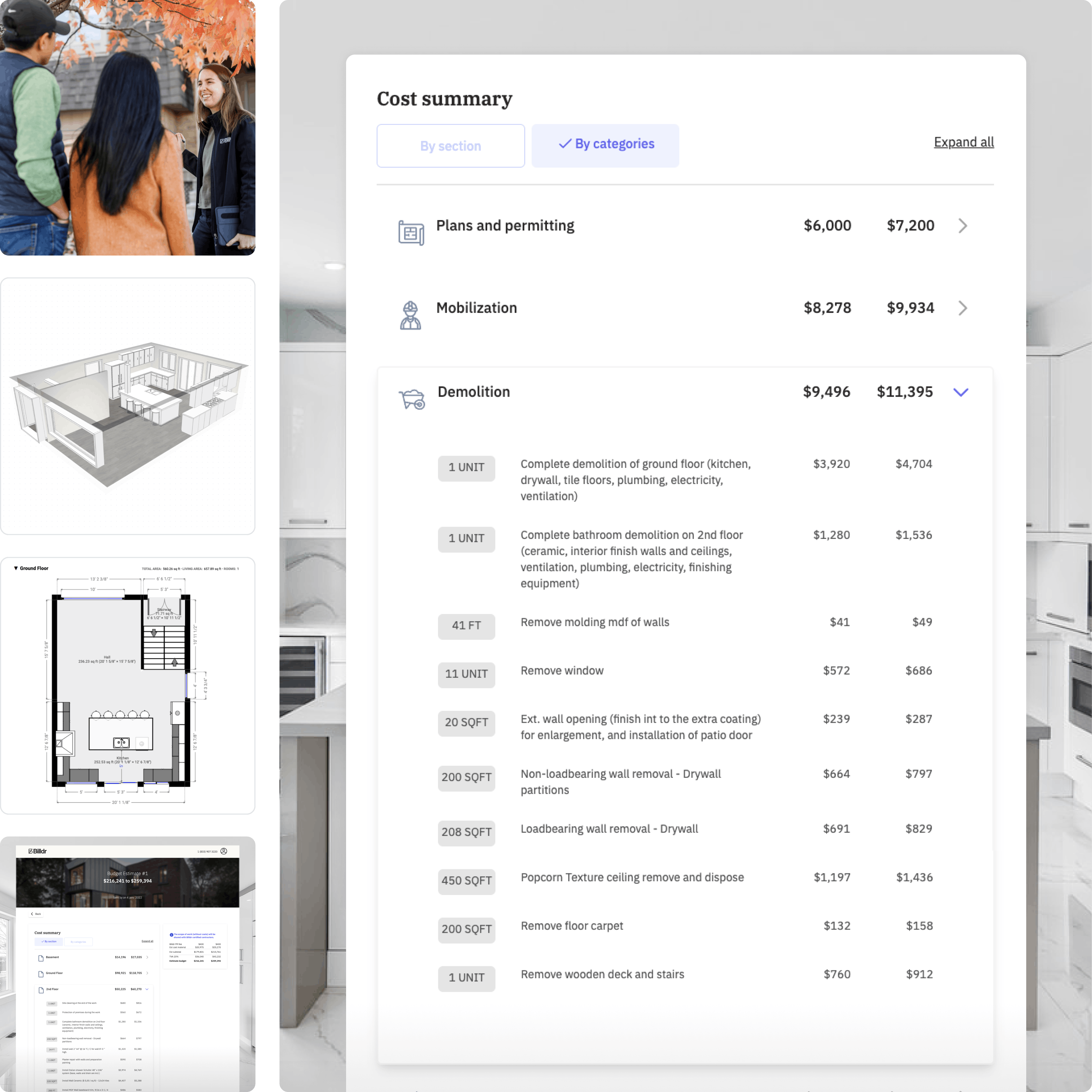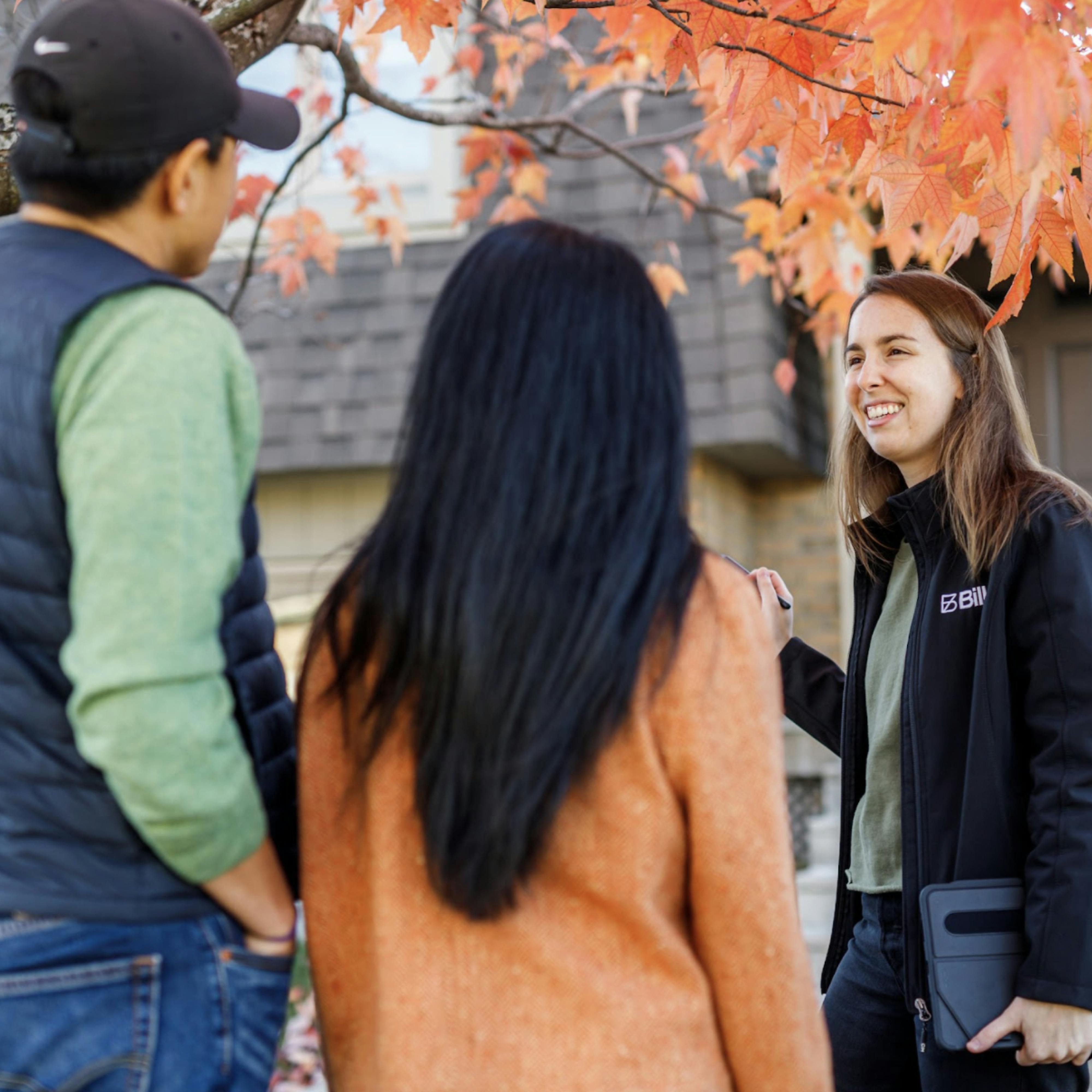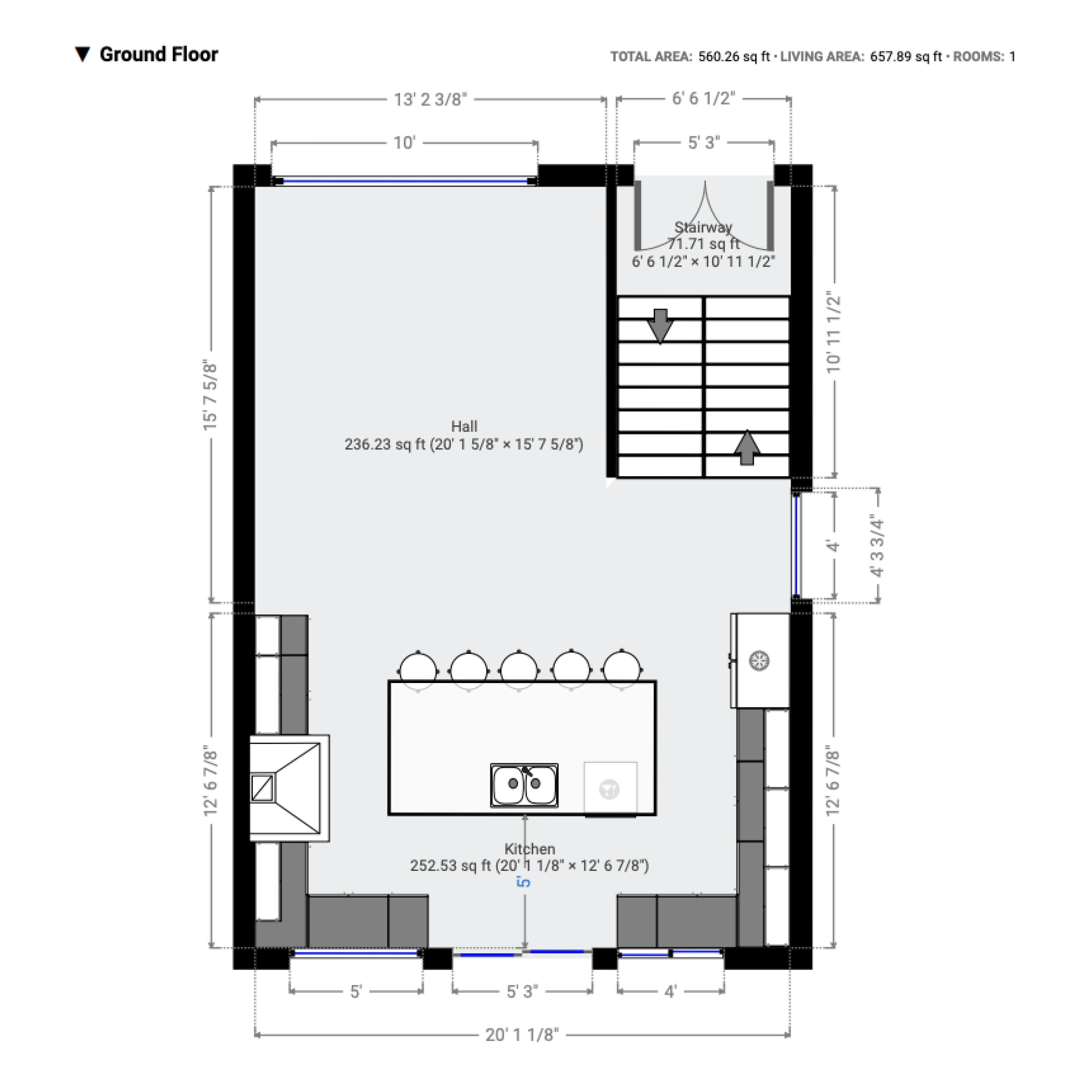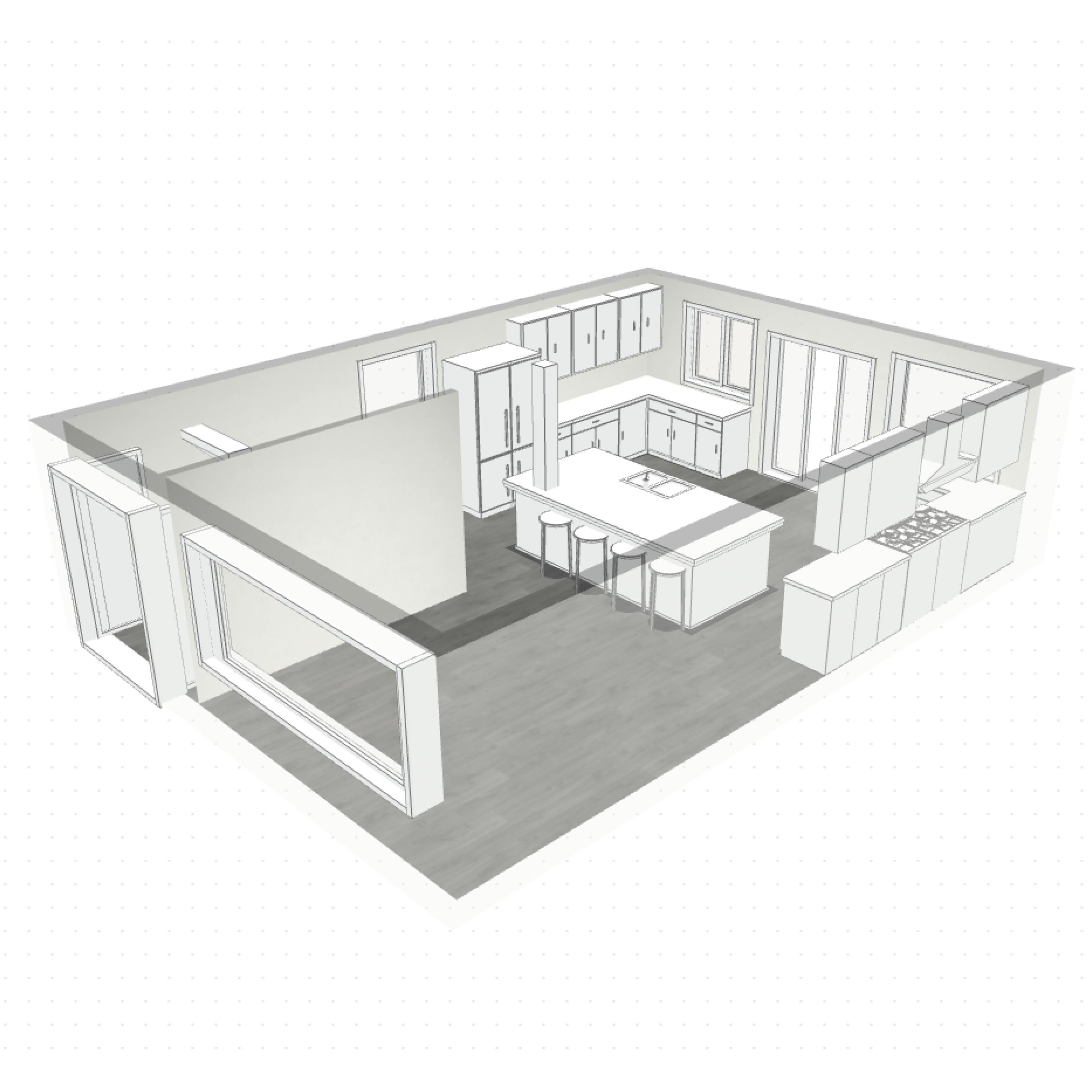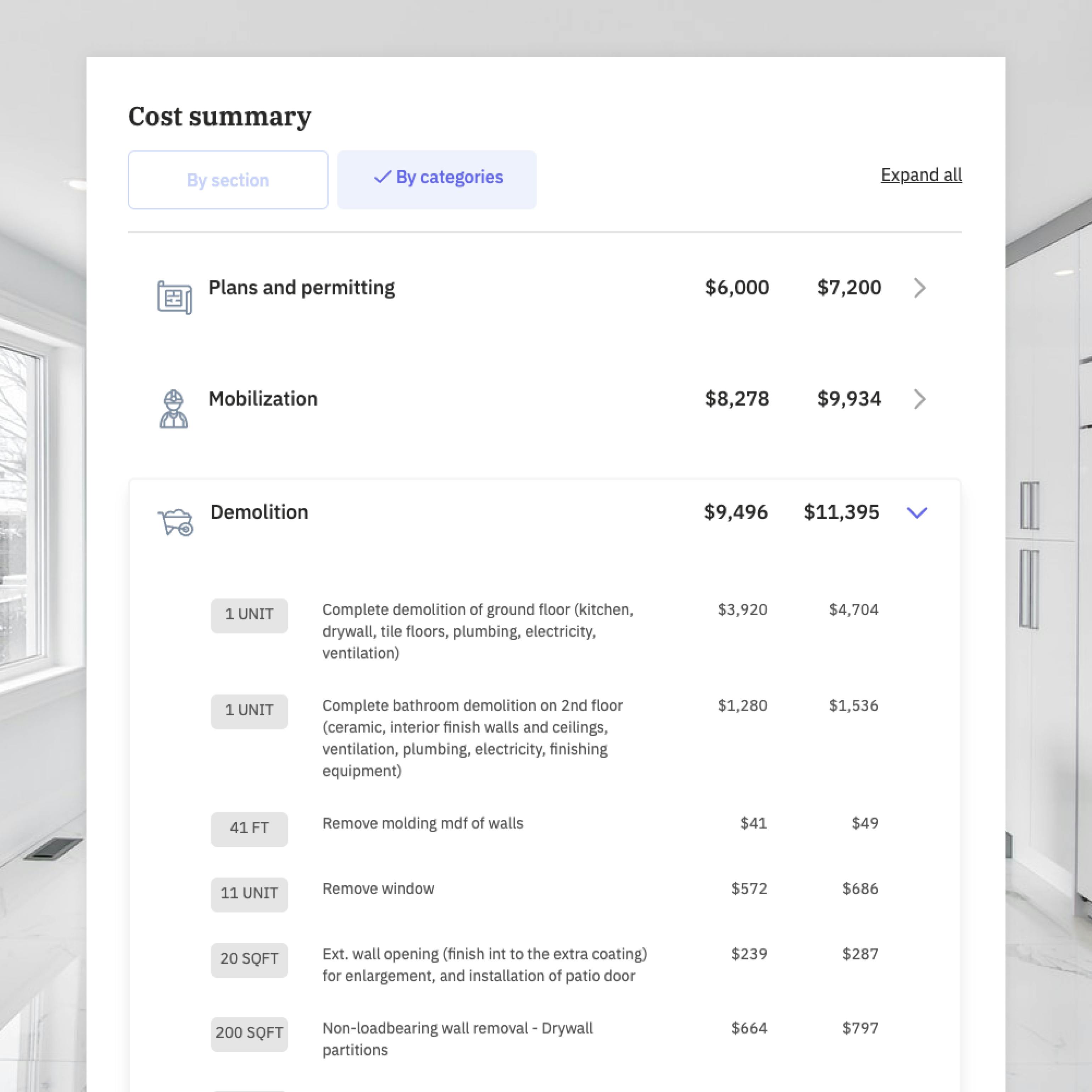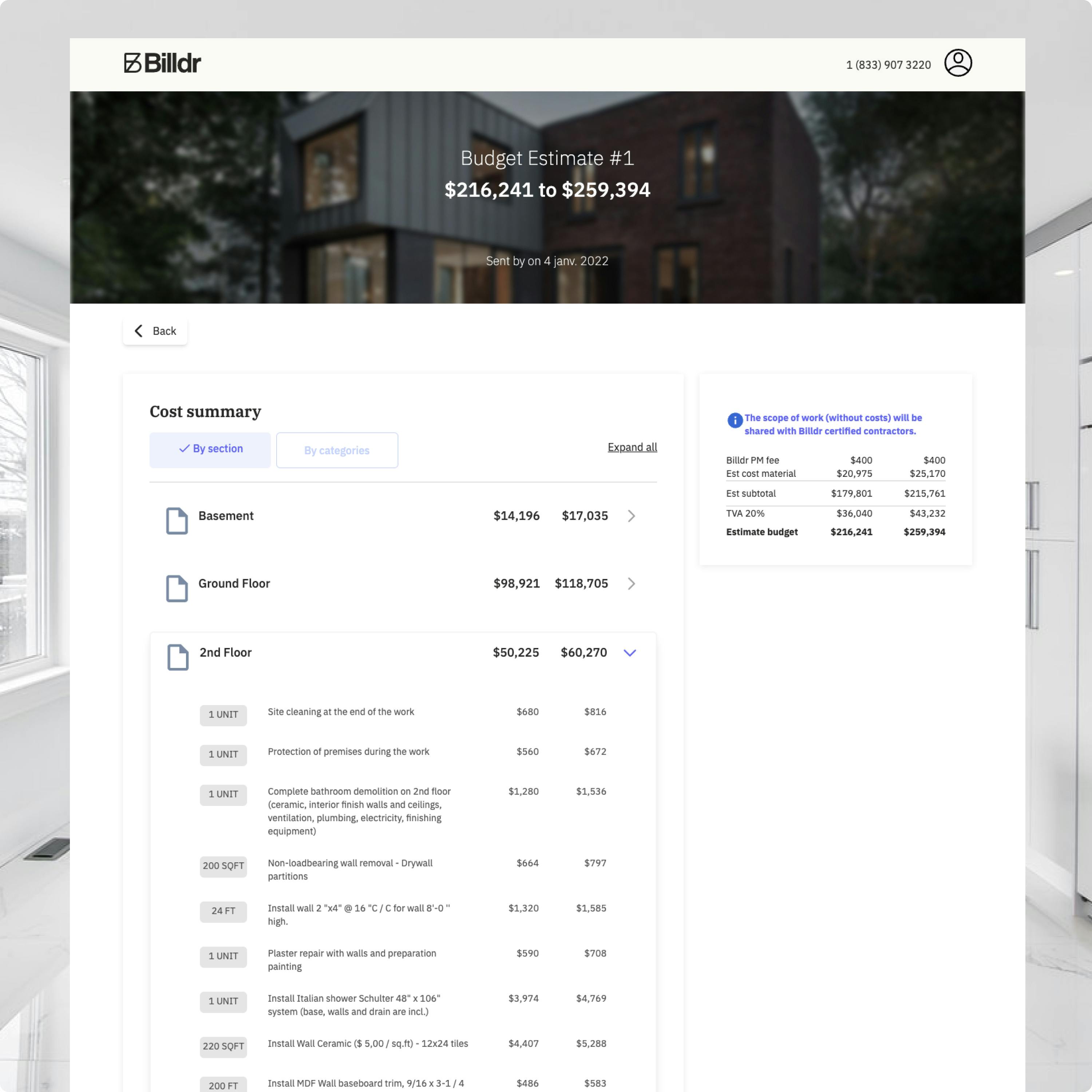 Budget and scope estimate
Get your estimate made by Billdr project manager within a week.
In-person visit with a Billdr Project Manager

2D and 3D floor plans detailing your home layout

Project scope with an itemized breakdown

Budget estimate independent from contractors
View estimate example
Our scope and budget estimate let you know exactly what to expect. You'll save time and money before investing in design plans while avoiding added costs.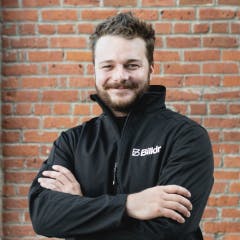 Etienne Tremblay
Project manager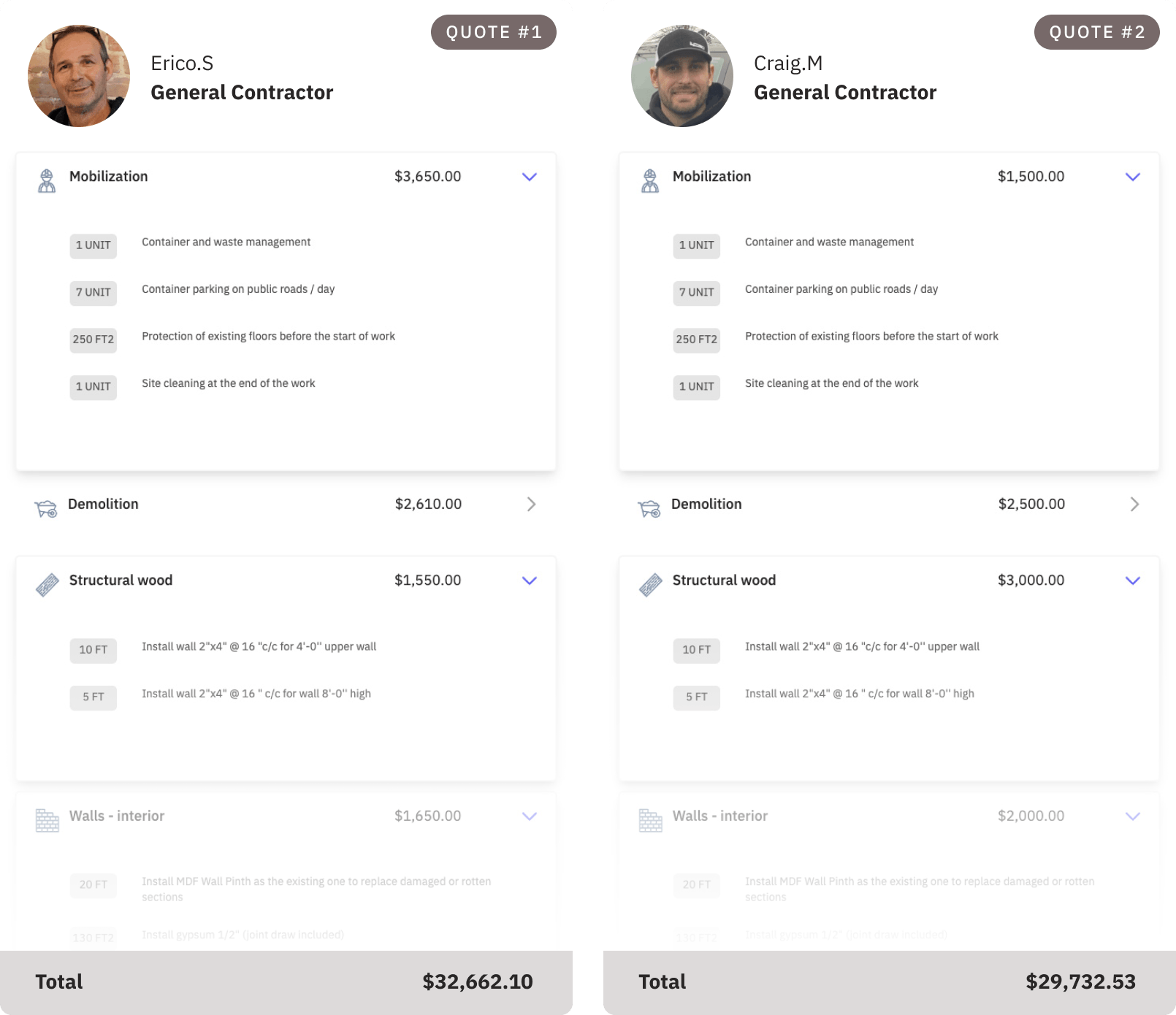 Quotes from contractors
Get 2-3 comparable quotes from certified general contractors
Licensed contractors with a background check

Comparable quotes with the same scope

Online portfolio with past projects & reviews
See how we vet contractors
Once the scope of work is established, we share your project with certified contractors in the Billdr network who we know and trust.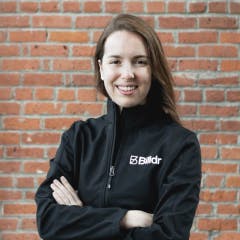 Josiane Payeur
Project Manager
Our project planning service also includes:
Industry expert advice to navigate renovations
Support with design and building permit applications
Accurate estimates which can be used for bank approval
Referrals to vetted build and design experts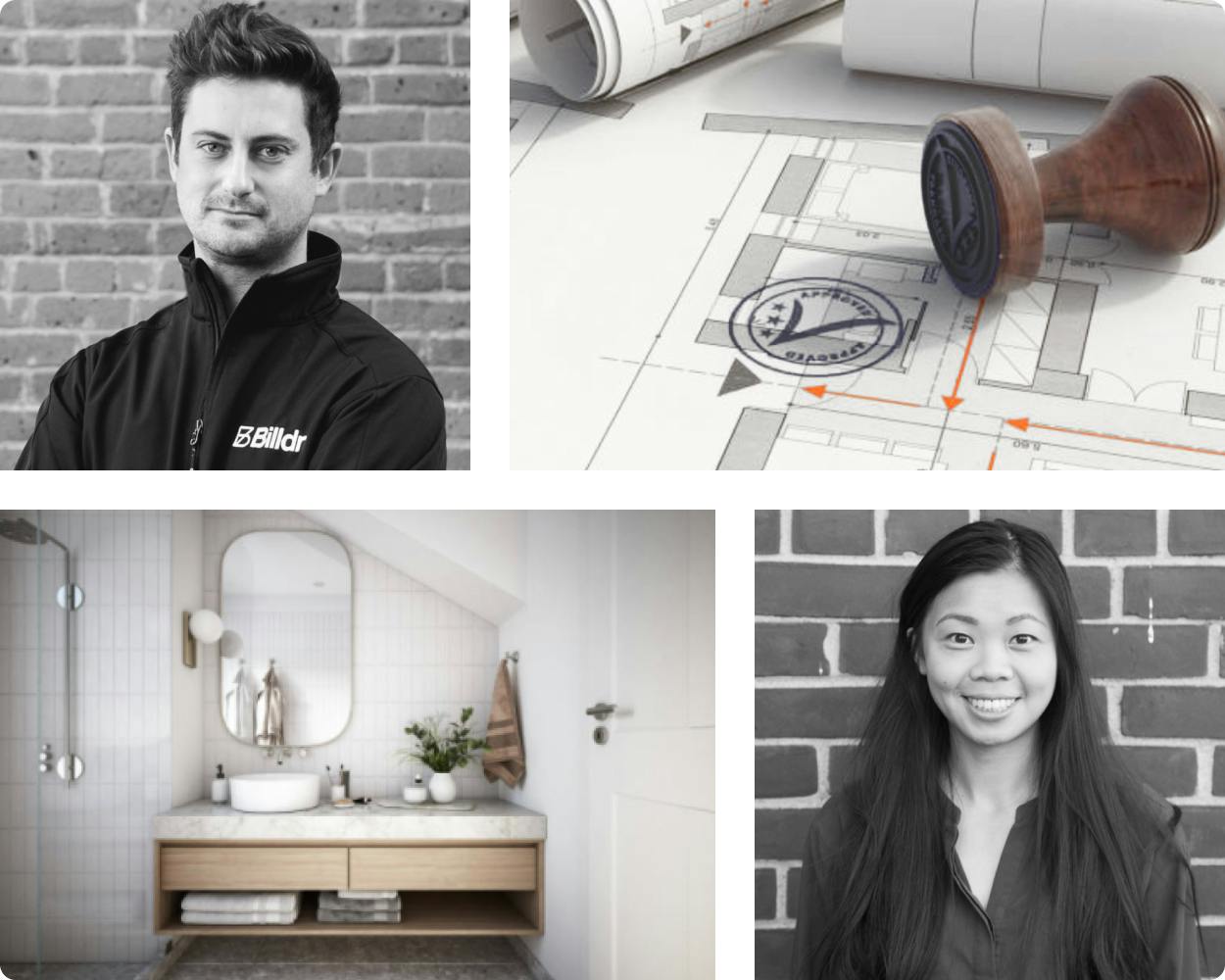 Pricing
Project planning starts at $200* + taxes
*Refundable upon hiring a general contractor via the Billdr network.
Billdr charges transparent, upfront pricing, and flat fees:
The One
Single-room renovation
PERFECT FOR
The Select
Multi-room renovations
PERFECT FOR:
Large-scale exterior work
The Major
Full-home remodel
PERFECT FOR:
Accessory dwelling unit (ADU)
I cannot recommend the Billdr service enough! They helped scope the project, find the right contractor, manage the project throughout, and then stayed involved until the very end to make sure I was 100% satisfied.
Cherif F.
Proud owners
MONTRÉAL, QC AUG 2020
Meet our project managers
Start planning your project today
Connect with a Billdr project manager to save weeks off your timeline.
Book a consultation
Project management
Receive personalized support throughout your project, including weekly site visits, progress reports, and budget monitoring.
Learn More
Design services
Transform your vision into reality with architectural plans to identify project requirements and building permits early.
Learn More
Warranty
Unlock peace of mind by being protected against unforeseen circumstances that may occur during your renovations.
Learn More
Montreal only