Billdr's guide to a home extension
If you have outgrown your home, expanding your current space might be a good solution. While adding liveable square footage to your home is a big and costly endeavor, it can be worth the investment to remain in a neighborhood you love.
There are several ways to increase your home's footprint. You can build up, down, or out. That means adding another storey to your house or digging up a more functional/welcoming basement — what we call an addition —, or adding to an existing level either sideways, towards the back or the front, which is referred to as an extension. The type you choose and what you decide to use the extra space for will have implications on cost, timeline and building requirements.
Stay or go: how to choose between increasing your home's footprint and moving
For many homeowners, their house is a lot more than four walls and a roof; it represents cherished memories, comfort and community. But as families grow or needs change, it's not unusual for our homes to no longer meet our needs. We can choose to move or we can choose to adapt our current home to our current and future lives. Both options are temporarily disruptive so how do you choose which one is the best?
Adding to your home is probably the best option if you already live in a sought after area and want to remain there. Sure, you'll be able to sell your home quickly, but will you be able to find and afford a new one that ticks off all the boxes?
On the other hand, if the idea of embarking on a large-scale renovation like a home addition or extension fills you with anxiety — you're worried about costs, managing the process and finding reliable partners to make your dreams a reality and living in a construction zone—, moving could be more attractive.
Finances should factor into your decision. Consider when you purchased your home and how much equity you have in it. House prices in many markets around the world are soaring. If you bought your home several years ago when prices were lower and own a lot more of it outright, you might be able to finance your home addition/extension without significantly increasing your monthly mortgage. Also, a larger home comes with more expenses, and if you're buying something new, you might want to, or need to, make changes there as well, which you will have to budget for.
Plans and permits: What you need to know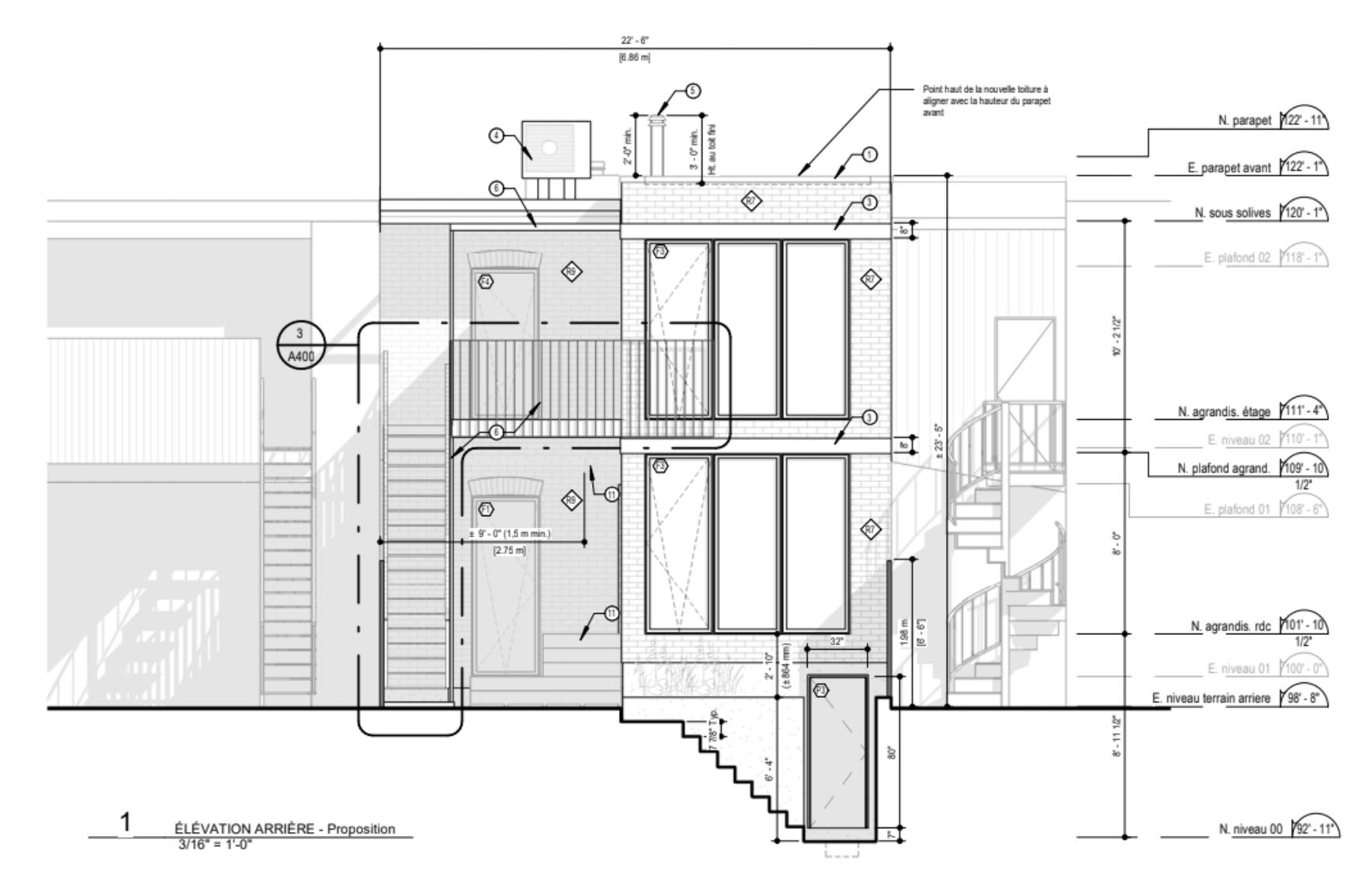 Any type of addition/extension will require a building permit and architectural plans. Depending on the complexity of the work, a plan from a structural engineer could be sufficient. During your initial meeting with Billdr, your project manager will guide you toward the best professional for your job.
Before settling on a type of enlargement, you need to know what's permitted in your area. For instance, there might be a height restriction in your neighborhood, which will prevent you from building a second storey. Or, if you live in a historical area, you might be allowed to build up but only if you maintain the facade of the existing building. There could also be restrictions on the types of exterior siding you can use, the number of windows you need to install and egress requirements. If you're already working with an architect, it is their job to collect these requirements from the city. But if you're just in the exploration phase and wondering what you can and cannot do, it would be a good idea to visit your local building permit office where an agent can inform you on what's permissible in the municipal code based on your address.
Ready to start your home extension or addition? Tell us about your project! Billdr can help. Reach out to one of our experts today for a free walk-through of our services and to get your estimated budgetary profile.
If you have your heart set on a particular type of addition, which isn't allowed by the code you can often ask for an exemption or derogation but beware: this requires quite a bit of leg work and will greatly impact your project's timeline. It might be worth considering, at that point, if there's another way to expand your home that both meets your goals and complies with local building codes.
Types of home extensions and how much they cost
Like with any home renovation, cost depends on a multitude of factors: complexity, size, finishes and the purpose of the new space. An enlargement with no plumbing and minimal ventilation/electrical will be cheaper than creating an extension for a new kitchen or bathroom. The type however is the biggest determining factor when it comes to price. When you're in the planning and budgeting phases, it's important to think long-term. The cost per sq.ft increases significantly the smaller the expansion both in terms of labor and construction materials, so if you anticipate needing more space down the line, it is advisable to get all work done in one shot.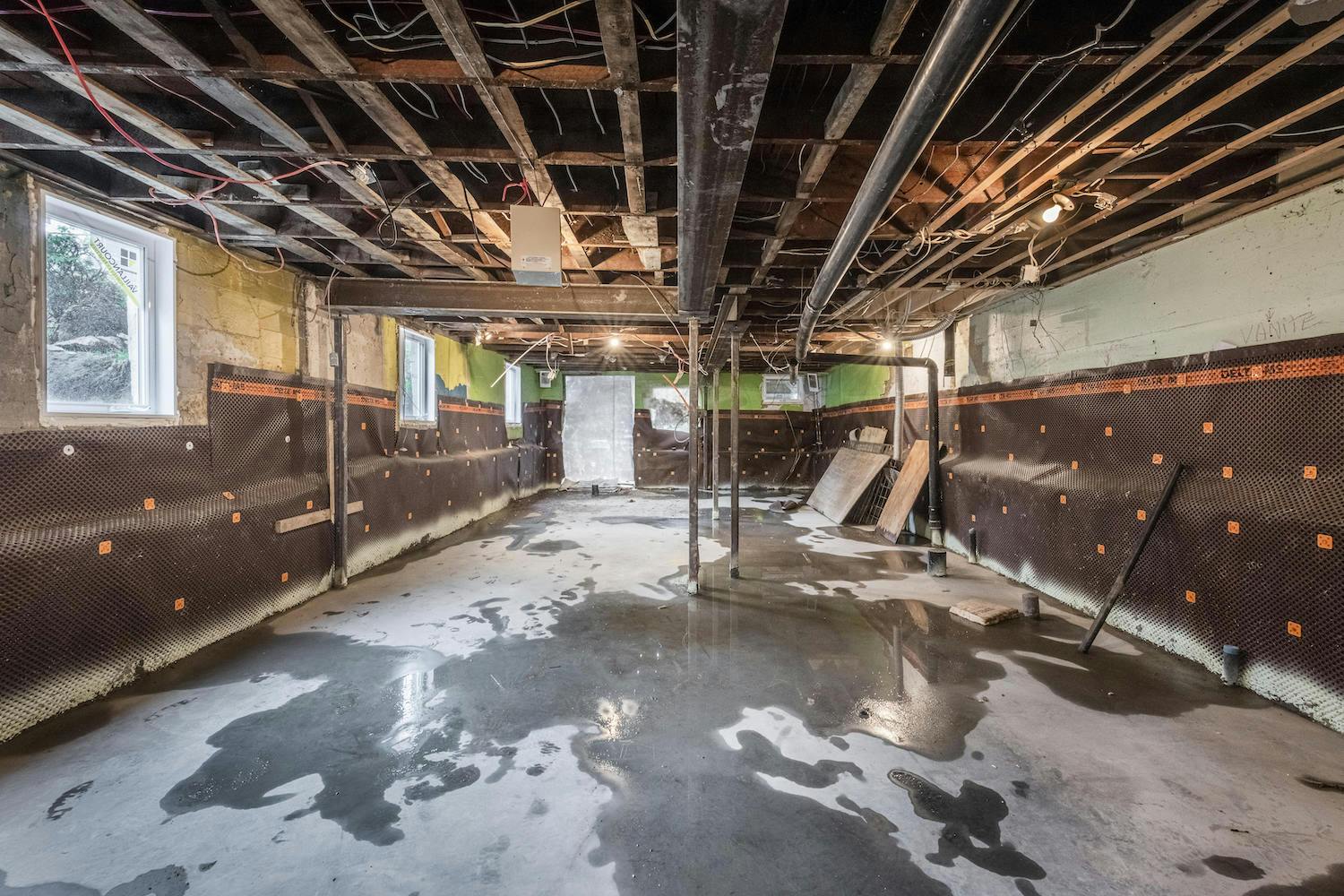 Building down: adding a basement
Average price: $225/sq.ft or $180,000 for 800 sq.ft
Adding a basement is always a popular way to expand your home. It's a good option when you want to add a lounge/entertainment area for your family, some additional bedrooms or office space and a bathroom. But you can also excavate your basement to create an accessory dwelling unit (ADU) and convert your home into a multi-generational living unit for a family member or for rental income.
When we talk about adding a basement, it's not about simply converting your existing space. It means excavating to create larger windows, a higher ceiling and legal exits. Many older homes don't have full-height basements, which makes them less useable than basements that have 7ft or higher ceilings.
There is a lot of structural work that takes place when you dig under a foundation. During the process, the home must be stabilized and the foundation strengthened by installing supports. This is called underpinning. Once excavation work is complete, your contractor will build a new foundation, walls and footings. This is a specialized trade and your general contractor should be using subcontractors that exclusively do this kind of work.
If you're planning to add plumbing to your basement addition, you will also need a plumber who can verify where the main water supply and drain are situated. If the drain is above the floor of the newly dug out basement, you will not be able to install a standard toilet and shower unless you bring the drain down to below grade. There are options like toilets and showers that pump the waste water up into the drain, but it's best to discuss the implications of going that route with your contractor.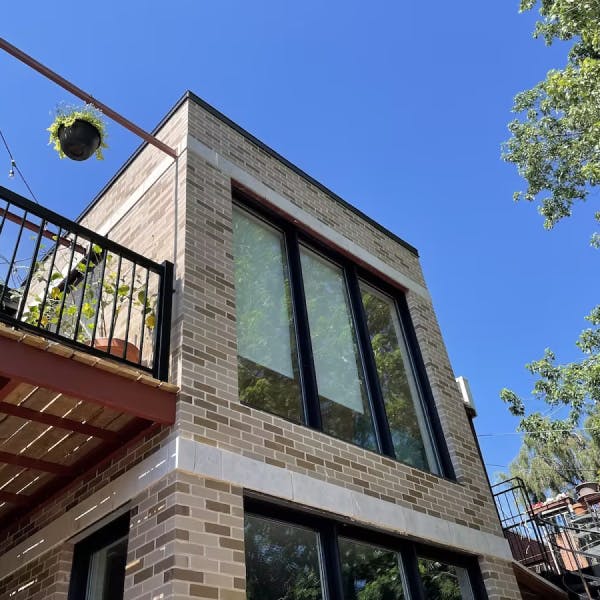 Building up: adding a storey
Average price: $200/sq.ft or $160,000 for 800 sq.ft
If you own a single-family home, building up is often a much less challenging and costly home addition than digging out a basement, particularly if you opt to replicate your existing floor plan on this new storey. That means placing a new bathroom directly above the existing one below so that you can share the same plumbing stack, and lining up radiators and heating vents, vis a vis their counterparts on the first storey.
That being said, there are a number of factors that impact both the cost and complexity of this type of project. Do you have a flat or peaked roof? Do you share a wall with a neighbour? Is it a concrete wall? Do you want to use the second storey for an ADU? A structural engineer and architect will best be able to evaluate your current situation and what the possibilities are.
Since building up means altering the exterior of your home, you'll also have to ensure visual harmony between the existing building and the addition. Again, that's something your architect or architectural technologist will consider when designing your new space.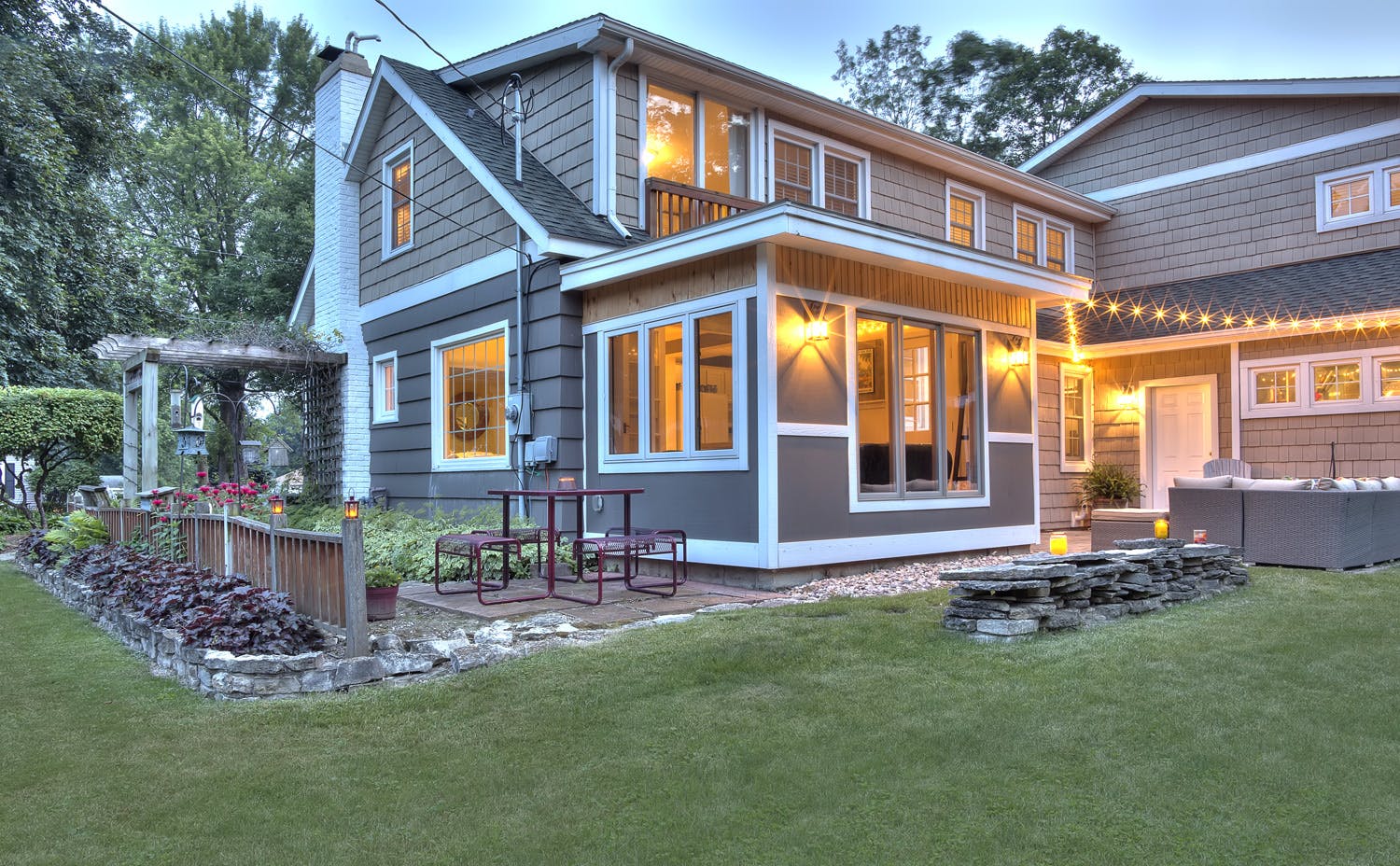 Building out: adding an extension
Average price
Garage: $135/sq.ft or $108,000 for 800 sq.ft
On foundation: $195/sq.ft or $156,000 for 800 sq.ft
On piles: $160/sq.ft or $128,000 for 800 sq.ft
If you have a backyard, side yard or a good amount of space in the front of your home, an extension might be the right move for you. There are a lot of construction options in this category. You can build a garage-type unit with access from the main part of your home, but use it to house a family room, or even powder room. There's also the option of building a garage for a vehicle and then another unit on top of it.
When extending your house towards the back, front or side, your engineer and/or architect will determine if you require a concrete or pile foundation.
A concrete foundation is needed if you want your extension to include the basement, or a basement and ground floor. In a pile extension, supports (or piles) are driven into the ground to support the expanded footprint of your home. While this is the most cost-effective option, it's only possible if you want to expand on one floor. If you think in the future, you may want to build up as well, you'll need to pour a foundation.
A recent home extension by Billdr
Does an extension or addition add value to your home?
It's normal and important to think about how much money you can recoup from your renovation when you finally decide to sell. A well-done extension or addition will absolutely add value to your home — afterall you are making your home bigger, modern and hopefully more functional. For instance, if adding another storey will allow you to market your home as a four bedroom, that's instantly more attractive to families especially in urban settings or areas with older homes where two or three bedrooms is the norm. According to Opendoor, an online residential real estate platform in the United States, adding a full bathroom can increase resale value by almost 6 per cent. Depending on the market, increasing the above ground living space can net you an average of an extra $20,000. However, it's virtually impossible to put an exact number on the value of your home addition or extension due to the number of variables. Just remember, if you're opting to expand your home, it's likely because you want to live so considering the value an addition or extension brings to your lifestyle is just as important as the value it brings to your wallet.
Adding to your home is a big project but it's really a series of little projects all put together. With thorough planning, a clear vision, trusted partners like Billdr and patience, having the home of your dreams with the space you need to be comfortable and happy is more than possible.
Ready to start planning your home extension?
This guide will take you through the steps involved, from defining your needs to overseeing construction, and useful renovation tips.