A step-by-step guide to your home extension
A home extension is a major renovation investment that requires a tremendous amount of planning and coordination. Between getting building permits and hiring the right general contractor, the process of adding living space to your home has many moving parts. Staying on top of the smallest details (such as what a quote should include) to big-ticket items (such as having a contingency budget) will help keep your renovation project on track.
In this guide, we'll take you through all the steps involved in a home extension, from defining your needs to overseeing construction, and share useful renovation tips along the way.
1. Define your project's scope of work
Defining the scope of work is the most important step in planning your home extension. While it may require a lot of work and time, this investment will help ensure the success of your project.
| Prerequisite | Tools and technique | Outcome |
| --- | --- | --- |
To establish a clear direction for your home extension, begin by describing the problem you plan to solve. Take the time to understand your current situation and research what you want out of your renovations.
To get started, here are some questions to ask yourself:
What type of home extension do I want (second-story addition, basement addition, or garage addition)?
What is the total surface area of the home extension? How many floors are there?
How many and what type of rooms do I want to add (kitchen, bedroom, bathroom)?
Do I need a centralized HVAC (heating, ventilation, and air conditioning) system?
What is my budget?
What is my timeline? When should the work start? When should it be completed?
What is my current situation, pre-construction?
What is my desired outcome, post-construction? What do I want it to look like?
Once you've answered the questions above, build your project scope. Use this preliminary document to describe your project to a building expert (an architect, engineer, or interior designer). It should include your vision, goals, and requirements.

Think long-term
Expanding or modifying your home is a significant property investment. Think about how a renovation can affect the value and use of your home over the long term. As a rule of thumb, your upgrades should last up to 20 years. Whether you plan to stay in your space permanently or not, consider the future in the scope of work so that you can get the most out of your investment.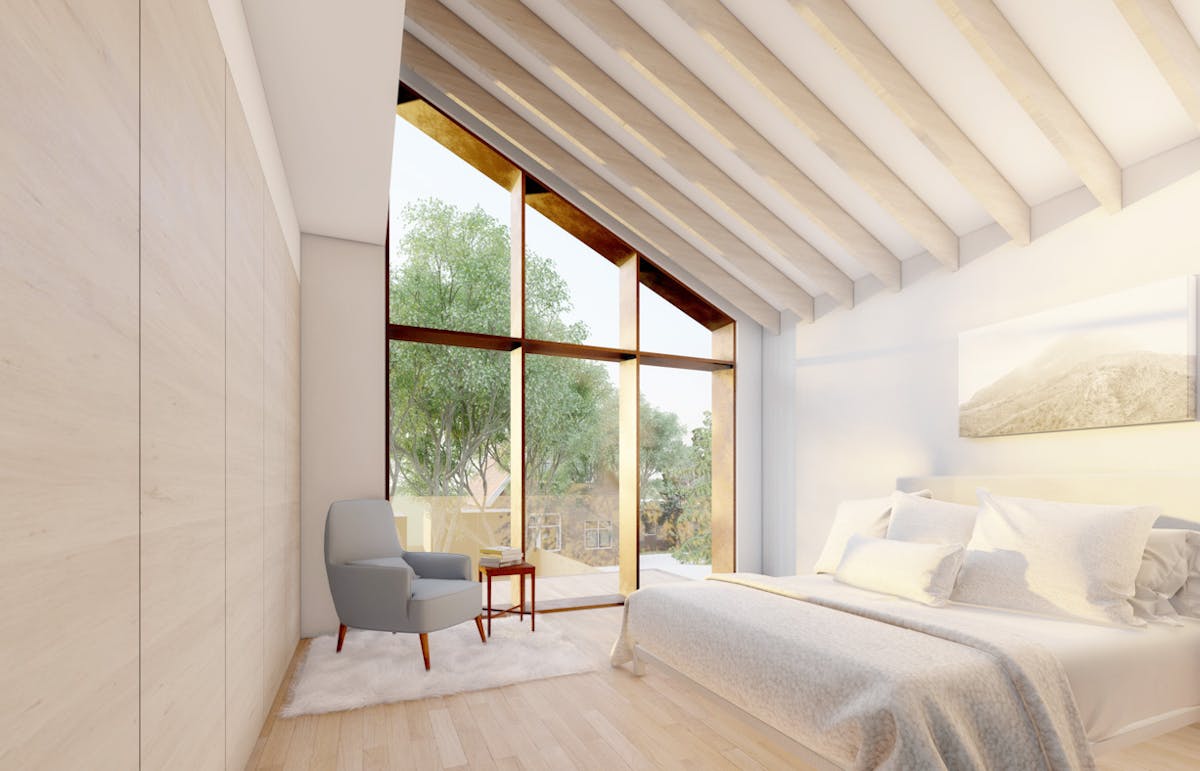 2. Understand your municipality's requirements
| Prerequisite | Tools and technique | Outcome |
| --- | --- | --- |
You can present your home extension project at your municipality's office to find out if it is eligible for construction. A building permit may be required to move forward with the project. Rules may differ depending on your area and whether renovations involve house modifications, second-story additions, or home extensions. To find out how to obtain a permit, here are some questions to ask your municipality:
Am I allowed to modify my home as defined by my project scope?
How much time is required to get a building permit for this type of project?
What documents will I need to secure the building permit?
Here are some documents that may be required when applying for a building permit:
3D concept plans
Architectural plans
Structural plans
Survey plan
Drawings/photos of external elements (e.g. exterior siding, doors, windows)
Certificate of location
Building sheet
Proof of insurance from the general contractor performing the work
In some cases, you may need to revise your project scope to get approval for a permit. For example, there could be building height restrictions in your area. So, instead of building upwards, you could build the extension sideways, either toward the backyard or on the side of the house.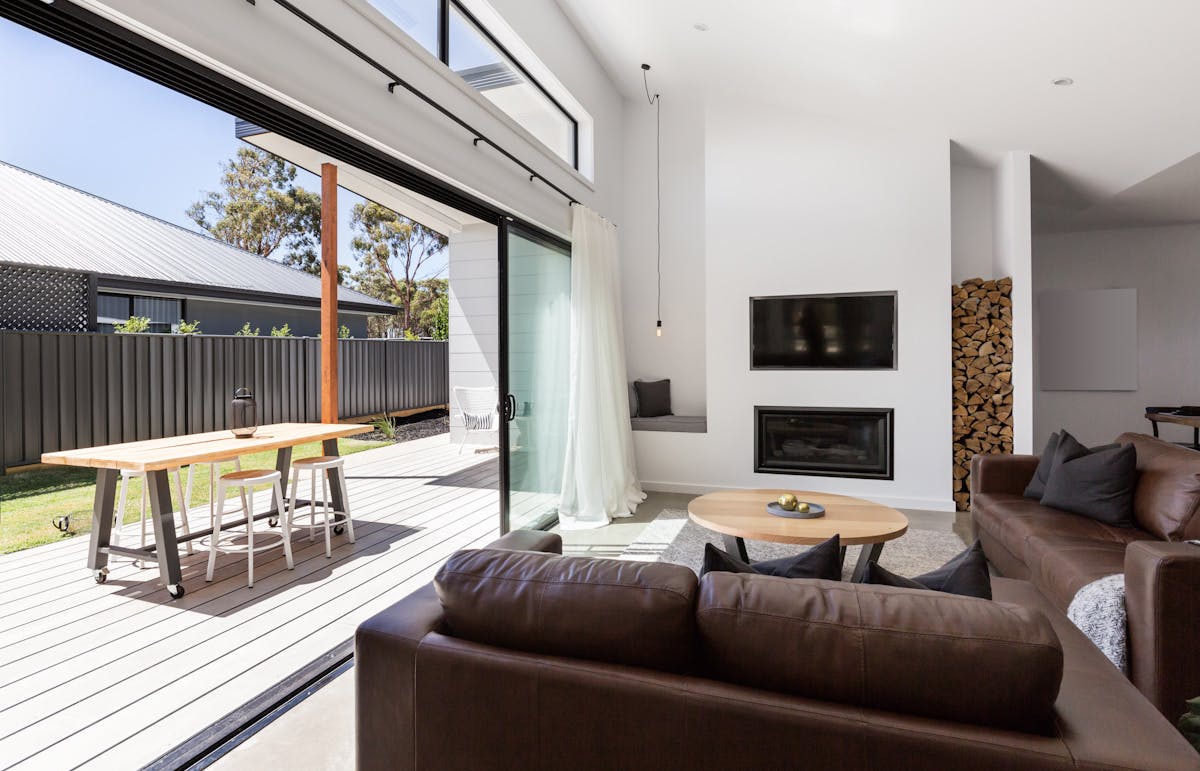 3. Identify the experts you need
| Prerequisite | Tools and technique | Outcome |
| --- | --- | --- |
Depending on the type of home extension that you are undertaking, different design and build professionals can work on your project consecutively, at various stages. As a general rule, the larger the project, the more stakeholders are involved. Usually, when it comes to a home extension, you will work with the following experts:
Architect (or architectural technologist)
Interior designer
Engineer
Municipality
Insurer
General contractor and their subcontractors
Material suppliers
For a standard home extension project (with a budget of $100,000), an architect and a structural engineer will be involved.
Get a Billdr project manager by your side
After defining your needs, Billdr helps you identify all the required resources to make your renovation ideas come to life and evaluate the different options available.
While this guide offers several tools to prepare for your renovation, each project is unique and requires a personalized approach.
A Billdr project manager ensures that your project is a success through custom support from pre-construction planning to on-site project management.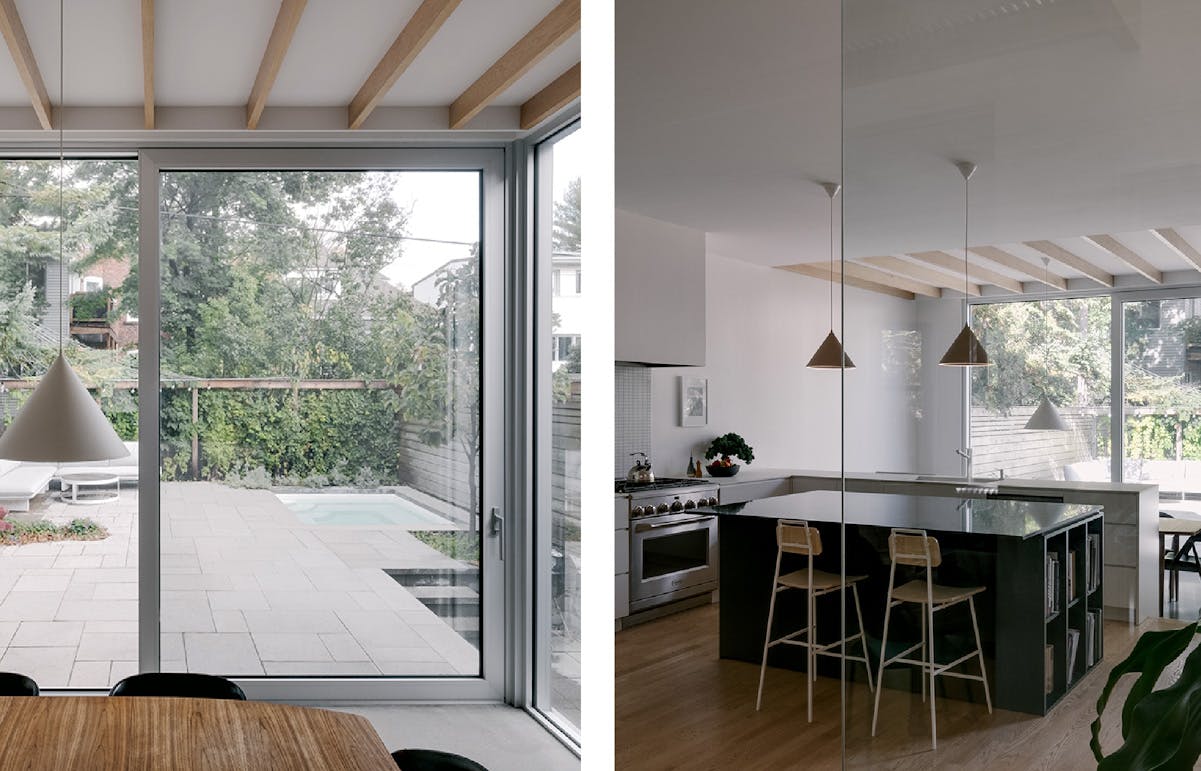 4. Hire an architect (or an architectural technologist)
| Prerequisite | Tools and technique | Outcome |
| --- | --- | --- |
The architect (or architectural technologist) is responsible for providing guidance and bringing your vision to life. They will work with you to understand the reasons why you plan to extend your home, your style, and design preferences while maintaining a sense of harmony between your current home and the new layout.
What is the difference between a technologist and an architect?
Architects can carry out and sign plans for all residential, commercial, or industrial projects with complex structural requirements. On the other hand, due to more restrictive knowledge, an architectural technologist may not be qualified to undertake large-scale construction projects.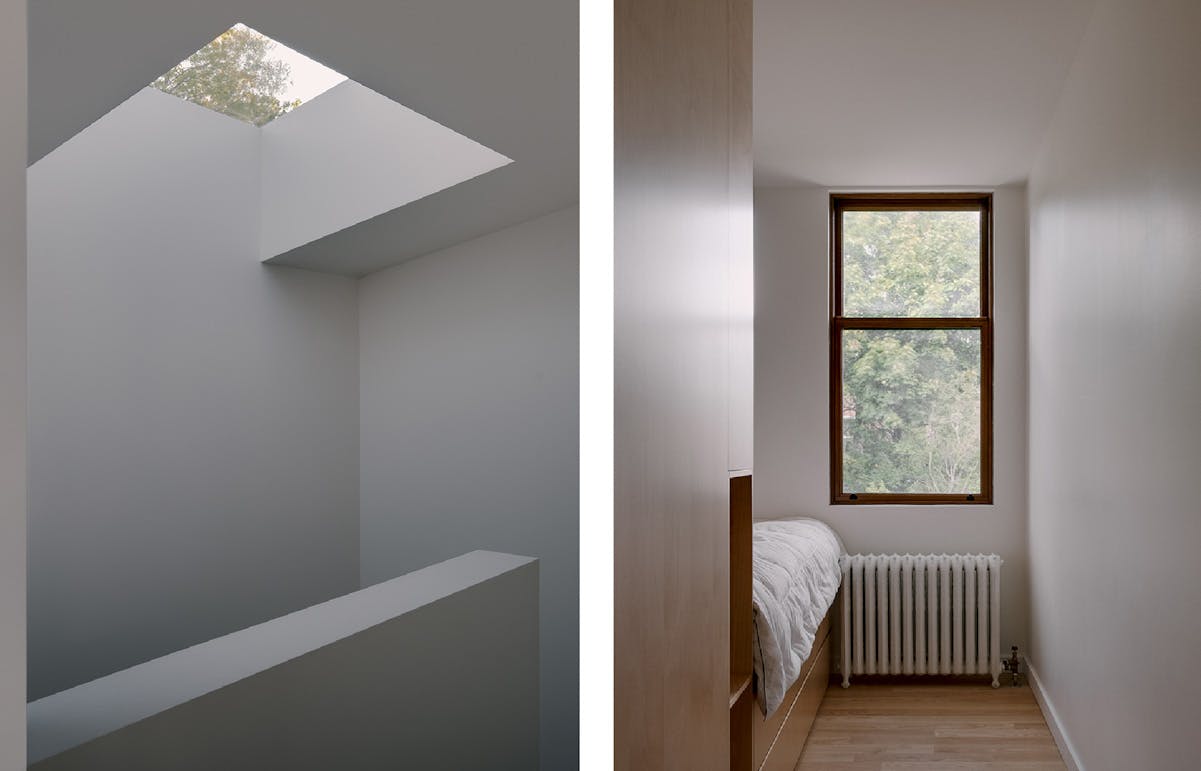 5. Design architectural plans
After discussing with you, the first item on an architect/architectural technologist's to-do list is taking measurements of your home. They will then be able to draw up a series of plans that will be useful at various stages of your project.
Sketches: drawings outlining the layout of the space to be renovated
Preliminary plans: plans used to obtain a building permit
Construction plans: plans explaining the work that needs to be done
Demolition plans (if necessary): plans showcasing elements that need to be taken out
Though not mandatory in theory, construction plans are important for the following reasons:
As the primary means of communication, they describe the work to be done during your renovations with details such as room dimensions, materials, finishing specifications, siding, flooring, foundation, sound and thermal insulation, etc.
These plans allow contractors (as well as subcontractors and suppliers) to estimate costs and make quotes. The entire scope of work is compiled into a single document to reduce ambiguity, misunderstanding, and risk of interpretation. They may also be presented as a legal document for designs that need to be created from plans signed by a designated professional.
Through our partnerships with trusted architects, Billdr can provide you with design plans for your renovation projects. These plans are tailormade to suit your own needs and preferences and bring your vision for your dream home to life.
6. Hire a structural engineer
| Prerequisite | Tools and technique | Outcome |
| --- | --- | --- |
Home extension projects typically require both an architect (or architectural technologist) and a structural engineer. While the architect is responsible for designing the new layout and choosing construction materials and finishes, the structural engineer is responsible for designing and sizing structural elements (i.e. load-bearing components that hold a construction up, whether they are wood, steel, or concrete.)
What is the difference between architectural plans and engineering plans?
During your project's design phase, the architect can choose to have a reinforced concrete foundation. However, in the architectural plans, there will be no specifications about the selected concrete, no plans of reinforcement within the poured concrete, nor walls and footings dimensions. Since the architect does not have the necessary expertise to give these directives, it is not within their professional responsibility to specify so.
The design and sizing of structural elements are reserved strictly for structural engineers, who have the knowledge to share this type of information in their plans.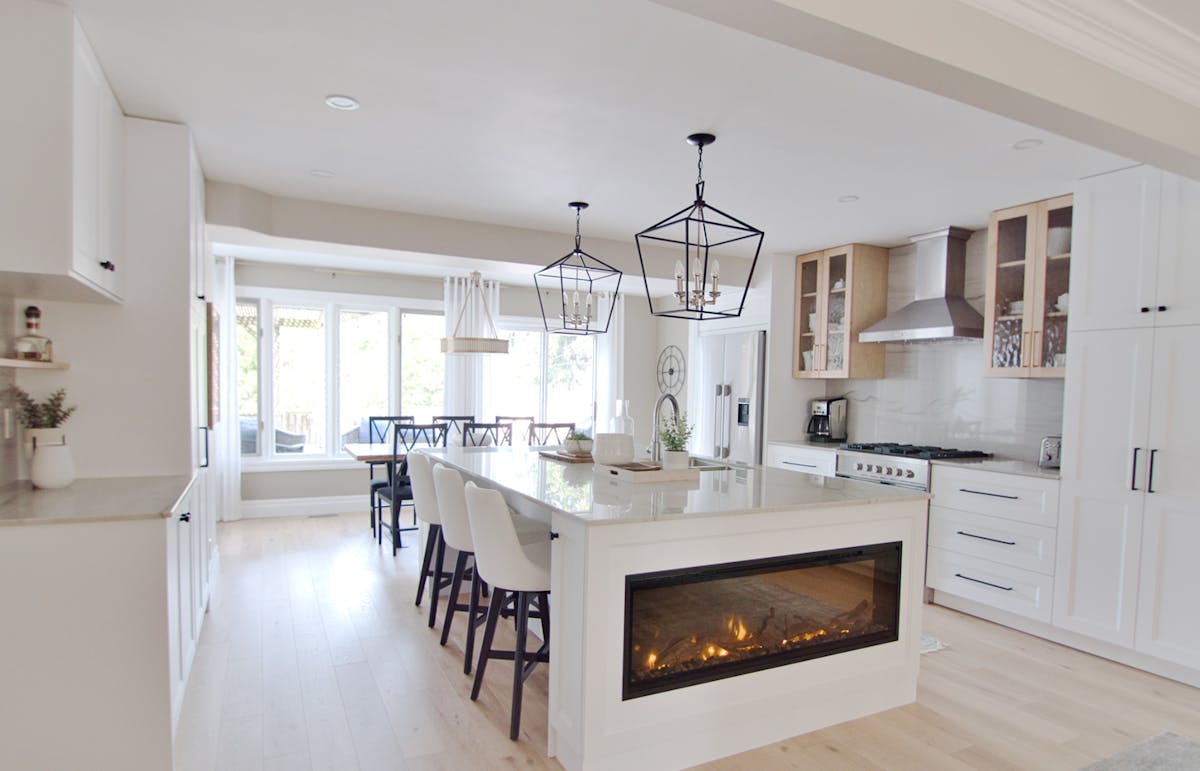 7. Develop structural plans
| Prerequisite | Tools and technique | Outcome |
| --- | --- | --- |
Structural plans define the structural elements that are part of your home extension. These elements typically include foundation, concrete slab, load-bearing walls, columns and beams, and lintels above doors and windows.
These plans give precise information to the general contractor on how to build the parts of your extension that holds it up. According to the Law on Engineers, an engineer's input is mandatory for any construction work that is related to a building's structure.
General contractors can recommend a structural engineer that they are used to working with. However, we suggest that you hire an independent one to avoid possible conflicts of interest. Also, keep in mind that a contractor needs an engineer's recommendations on structural work before being able to provide you with final quotes.
8. Submit an application for building permits
| Prerequisite | Tools and technique | Outcome |
| --- | --- | --- |
A building permit is an authorization from your municipality to undertake specific renovation work, including home extensions. As part of your home extension, you should aim to obtain a building permit from your municipality as soon as you receive architectural plans. Some areas may also require structural engineer plans for your project to be approved. In general, it takes between two and three months to get a building permit, depending on the municipality and the type of construction work.
Forget the hassle of back-and-forth communication with your municipality. Billdr does the heavy lifting for you. We partner with trusted architects and manage the entire permit application process by providing required plans and checking for permits with your municipality on your behalf.
9. Request quotes from general contractors
| Prerequisite | Tools and technique | Outcome |
| --- | --- | --- |
With both architectural and structural plans finalized, you can start getting quotes from general contractors. To receive accurate quotes, it is important to provide them with complete project plans. If there is missing information, general contractors might have to double down on unnecessary efforts to revise their quotes.
Once documents are received, contractors interested in your project will visit your property to ensure that they fully understand the scope of the project and the environment that they are working with. This step will help them assess and visualize the different components of the construction site (e.g. entries, exits, overall condition of the house) since they impact the cost of the project.
Discussing with your contractor about your objective is a good exercise to do. Sometimes contractors will have new ideas to build upon architectural and/or structural plans and alternatives that could help reduce your costs or improve the quality of the work!
Should I discuss my budget with a contractor?
Short answer is yes!
General contractors ask their clients about the budget to ensure that their time is well spent. Preparing a quote for a home extension project can take up to one week's worth of time. This process requires the general contractor to read plans and specifications, meet with the client, communicate with other build professionals, request prices from suppliers and subcontractors — while not being sure if they will be paid for the job. So, before starting to work on a quote, a contractor needs to know if their client has the budget to complete the project.
Keep a contingency plan of at least 15% of your budget to cover unforeseen expenses and/or additions to the scope of work. Between plan designs and the actual work being done, changes can occur along the way. Curious about how much a home extension should cost? Read our guide to a home extension to crunch the numbers per type of extension.
Billdr partners exclusively with general contractors who have their license(s) and civil liability insurance, ensuring that your home is in good hands. To learn more about our vetting process, consult our guide to finding a good contractor.
By working with Billdr, you will get access to the portfolios of each general contractor who is interested in your project. In these portfolios, you'll find their license number, areas of expertise, and photos of recent projects to help you decide who you want to hire.
10. Hire a general contractor
| Prerequisite | Tools and technique | Outcome |
| --- | --- | --- |
After meeting with several general contractors and receiving their quotes, you will have a better sense of who you want to work with. At this stage, you will be able to choose and hire a general contractor to carry out construction on your project.
Once signed, the quote becomes a binding contract. So, before moving forward with the quote, make sure that it includes the following information:
Name of the general contractor
License number of the general contractor
Your name
Your project's address
Scope of the project (the contractor must state that the work will be done "according to the architectural and engineer plans")
Deadlines
Cost
Payment terms
Any specific conditions of the contract (elements not yet included in the contract or additional details)
Tips for hiring your general contractor
Make sure that the general contractor has a valid license and liability insurance (minimum $2,000,000) to protect your property and your neighbor's during construction
View the general contractor's project portfolio to get a good sense of their experience
Check the general contractor's availabilities to see when work can begin
Verify payment terms
11. Begin construction work
At the beginning of a project, the first few days are dedicated to site mobilization. During this time, the general contractor installs protective measures to secure the site and existing installations (e.g. covering floors), sets up temporary services (e.g. on-site lighting), and secures a waste container, among other things. Afterward, when necessary, their team will carry out demolition work before proceeding with the new construction.
Building a house extension or second-story addition involves several stakeholders. Though a general contractor may have to execute part of the construction, they usually work with specialized subcontractors (e.g. electrician, plumber, excavation company). Their role is to manage those build professionals on-site to get the project done. As the primary contractor, they will also be responsible for ensuring that the work being carried out is in accordance with laws, regulations, and building codes.
Establish a communication channel
There is no such thing as overcommunication during a construction project! As soon as the contract is signed, decide on which is the most effective communication channel for both you and your general contractor. This allows for regular construction updates, next steps planning, site visits coordination, invoice and payment follow-ups, and change management. Despite having a trusting relationship with your contractor, we also recommend keeping a written record of your communications to have something concrete to look back on.
Manage mid-project changes
It is not unusual for changes to happen in the scope of work during a construction project. These mid-project changes can include additional work (which may incur extra costs) or canceled tasks (which becomes a credit to your contract's value).
Changes can become a source of conflict if a process on how to manage them has not been agreed on beforehand. For instance, make sure that any change in the scope of work requires your approval first. This means that the general contractor will need to share the price of the changes before related work can begin so that there are no additional surprise costs at the end.
Review your project scope
Your project's scope of work serves as a baseline and may change over time. As the project develops, there may be new opportunities or alterations to initial designs. To remain aligned, the scope of work must be reviewed regularly and changes must be communicated to each stakeholder involved in the project.
Monitor the construction schedule
Monitoring a pre-established schedule helps you measure the progress of your project over time. It allows you to identify and document causes of delays in construction if they occur, and plan site visits more efficiently.
Track costs
Tracking your costs allows you to control your budget and account for expenses. Your budget should have a specific amount dedicated to paying for the general contractor's work and another amount to account for contingencies. You should also keep track of the amount you have spent on changes.
Control quality
Quality control is performed through weekly on-site evaluations to see if work has been completed according to the terms of your project scope. There are key moments where these visits should occur — usually during structural changes, electrical installation, thermal insulation, waterproofing against moisture and water, or concrete pouring.
Billdr supports you all throughout construction. Information is shared directly between you, the general contractor, and your Billdr project manager in a group discussion.
Through weekly site visits, your project manager is able to provide you with status updates on construction progress, ensuring that the project remains on time and within budget. You will also receive a report that tracks work completion, site photos of your project's progress as well as updates on your project scope, budget, and payments.
12. Approve the construction work
The end of your home extension is often signaled by the final approval of the work that has been completed. This process is carried out in 2 stages:
To start, there is the deficiency visit. You will need to visit the construction site with the general contractor in order to see if there are any irregularities and uncompleted work (also known as deficiencies). The contractor's role is to note and document all the deficiencies that have been found on work that they were responsible for.
Once deficiencies have been corrected, you can take possession of your new home extension! This is the moment when responsibility for the premises transfers from who was in charge of the project (general contractor) to the homeowner (you). Call your insurer to update your home insurance and to add the new extension since it was covered by the general contractor's insurer until now. To learn more, consult our guide on insurance for renovations.
Billdr makes sure that all construction work has been completed to standards, so you can rest easy knowing your expectations have been met. Our team also prepares a list of deficiencies for you and ensures that they are all corrected by the general contractor.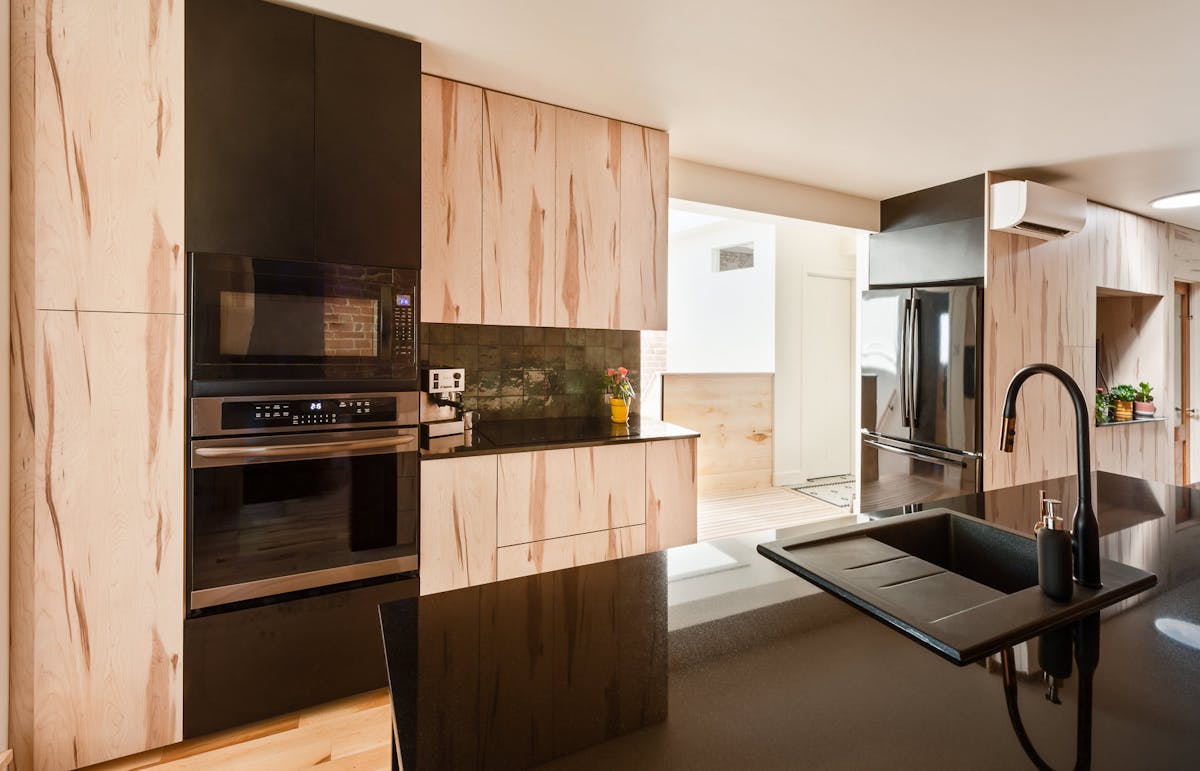 13. Complete your home extension project
Once work is completed and all deficiencies are corrected, the contractor will have fulfilled almost all his contractual obligations. To finalize the project, they must give you a letter of guarantee. Once you receive the latter, you can pay your last invoice, which marks the end of your project!
At Billdr, we provide you with an end-to-end project report once your renovations are complete, which serves as proof of the quality of the work provided.
This document lists all the information related to your project: the scope of the work, architectural and structural plans, stakeholders' contact information, site visit reports, progress photos of the project, cost tracking, and shop drawings for materials and equipment installed during construction.