How to hack the Toronto permit system and save weeks
Nothing shocks homeowners in Toronto more than learning that they need a permit for their renovation and that obtaining one can be expensive and lengthy — taking weeks, if not months, to process. There are different types of permits depending on the kind of project you're looking to do, but the most common permit required is a municipal building permit.
If it's your first time applying for a permit, the process and requirements may seem daunting. In this guide, we help break down the process to obtain your building permit and how you can save weeks off your timeline by doing it right.
If you're unsure whether or not you need a permit for your renovation, check out our guide on obtaining a building permit in the Greater Toronto Area.
Here are ten ways you can hack the Toronto permit system to shorten your project's timeline:
1. Never take the risk of doing work without a permit
When faced with the arduous task of applying for a permit, it may be tempting to proceed without one. But, before deciding to skip the permit process, first consider the risks.
Should you be caught doing work without a legal building permit or are reported by a neighbor or tenant, you could be facing severe financial penalties and an even more significant delay to your project. A city building inspector has the authority to halt construction on any project without a legal permit or a project that doesn't conform with the issued permit.
In many cases, the building inspector may require the homeowner to "undo" all completed alterations and apply for a permit before continuing construction. Not only will this result in rework, but it could also delay your project by months, a period during which your property will be uninhabitable.
There is also no time limit for work performed without a permit. The city can ask you to demolish alterations completed years ago that are later found not to conform to building code requirements.
Remember that the building permit system is not designed to inconvenience you as a homeowner and is not a money grab by the city. The goal of the process is to protect you, your tenants, and your property by ensuring that the latter is safe to occupy.
2. Plan ahead and avoid the rush
There is a seasonality to construction in Toronto, so if you're hoping to enjoy laps in your pool come summertime or have your home extension complete before winter, always plan ahead.
Due to the seasonality of construction in Toronto, the majority of homeowners wish to begin construction between May and October. Furthermore, many public officials may opt to take vacation during the summer months, and city building departments will close for the last two weeks of December, which further reduces the city's capacity to process applications.
While it's impossible to predict how long it will take the building department to issue permits, avoiding these "rush" periods will give you a better chance of having your paperwork processed quicker.
In general, the earlier you start permitting, the better position you will be in to get your work completed on time.
Thinking of renovating a house you just purchased?
Don't wait until you close. Ask the seller if they are willing to submit an application for your renovation before the closing date. All they need to do is sign the application form.
3. Request a public records disclosure before you start planning
Having access to records from previous permit submissions, drawings, and a land survey will speed up the design process and eliminate the need for site investigations. The process is often free in most municipalities in the Greater Toronto Area (GTA), and takes a couple weeks.
Here are further details for some GTA municipalities:
4. Establish a clear scope and budget for your renovation before you start
The earlier you invest in exploring options, sketching out ideas, finding design inspiration, and establishing a realistic budget for your project, the more time you will save later on.
It becomes more expensive to make major changes to your project as you progress from planning through design and construction. Avoid hiring an architect or receiving quotes from general contractors until you have a solid plan.
If you don't know where to start, you can always request a free initial consultation from a Billdr project manager in your city. Billdr has a proactive and agile method to help you understand what needs to be done, how much it will cost and how long it will take, without signing contracts or putting down large deposits.
5. Sketch your existing and proposed layouts
They say a picture is worth a thousand words. The same is true for construction plans and drawings.
Lucky for you, you don't need to be an expert in computer-aided design (CAD) or SketchUp. You can draw your ideas by hand or even use your phone's camera to create your construction plans.
6. Hire a professional designer and vet them first
While you can always prepare a permit application by yourself, you can save countless hours by hiring an experienced professional to do the heavy lifting for you.
There are several types of qualified designers that can help you submit a permit application. In Ontario, the most common include:
A professional architect with an Ontario Association of Architects (OAA) license
A professional engineer with a Professional Engineer (P. Eng) license
An architectural technologist with a Building Code Identification Number (BCIN #) or Licensed Technologist (Lic.Tech.OAA)
These professionals have often submitted numerous applications, may have contacts within municipal building departments, and can place their professional seal on submitted drawings.
For more straightforward projects, architectural technologists with a good understanding of the Ontario Building Code and a valid BCIN number may also help you. Be sure to vet professionals before you work with them! Here are some ways you can do this:
Ask to see their portfolio of past projects
Ask for customer references
Assess how well they communicate with you
Ask them about standard timelines
Request a copy of their professional liability insurance certificate
You can also check with the relevant provincial association to ensure they hold at least one of the following required credentials to submit building permits on your behalf:
7. Consider a phased approach for large projects
If you have a large, complex project that includes interior alterations and perhaps an addition or extension, you can save some time by breaking your project into chunks.
For example, you can group all your small projects together and quickly submit a permit for approval while taking time to detail out and apply for more complex jobs. Major renovations like additions, extensions, legal basements, and laneway houses often require a more lengthy approval process. In contrast, you can fast-track simpler renovations like a bathroom or kitchen.
By working on multiple projects in parallel, you may be able to start construction on simple projects within a few weeks while waiting for the approvals to come in for your larger projects.
8. Look for ways to simplify your project
Seemingly minor elements of your overall renovation can cause significant delays to your permit approval timeline. A good designer can help you identify these elements, so you can decide to eliminate them or seek a simpler alternative.
For example, adding a home extension or garage to the side or back of your home may require you to get approval from a local committee as it changes the existing setback distances from your house to your property line. Instead, you might consider a smaller extension or building up rather than out to stay within the city's by-laws.
Or, maybe you're deadset on knocking down a wall, but this might require structural engineering work. Leaving the wall as is may allow you to accomplish everything else on your wishlist without requiring a permit.
A professional architect or engineer will almost always be able to design a solution to everything you're looking to do, but sometimes asking if there's a better way to achieve your goals may save you a lot of time and money down the road.
9. Review plans in detail prior to submission
Before you or your hired professional submits the building permit application to the city, make sure you perform a detailed review of the drawings. Ask the designer to walk you through their work if anything is unclear.
Discovering mistakes or requesting changes after you have submitted the permit application (or worse, once construction has begun), can cause considerable delays for your project.
10. Speak to your city's building department
If you are in doubt about anything, you can contact your city's building department to ask questions. Many cities, like Toronto, offer free support to homeowners from plan examiners.
Nowadays, city building departments want to support homeowners to do things the right way. Being proactive in establishing relationships and asking questions from the city staff or inspectors can go a long way.
Putting in the effort to obtain a building permit may seem like a hassle, but it's definitely worth your while as it saves you time and money down the road. With the ten tips mentioned above, you'll also be able to shorten that process and get your renovations started faster.
Ready to tackle your home renovations?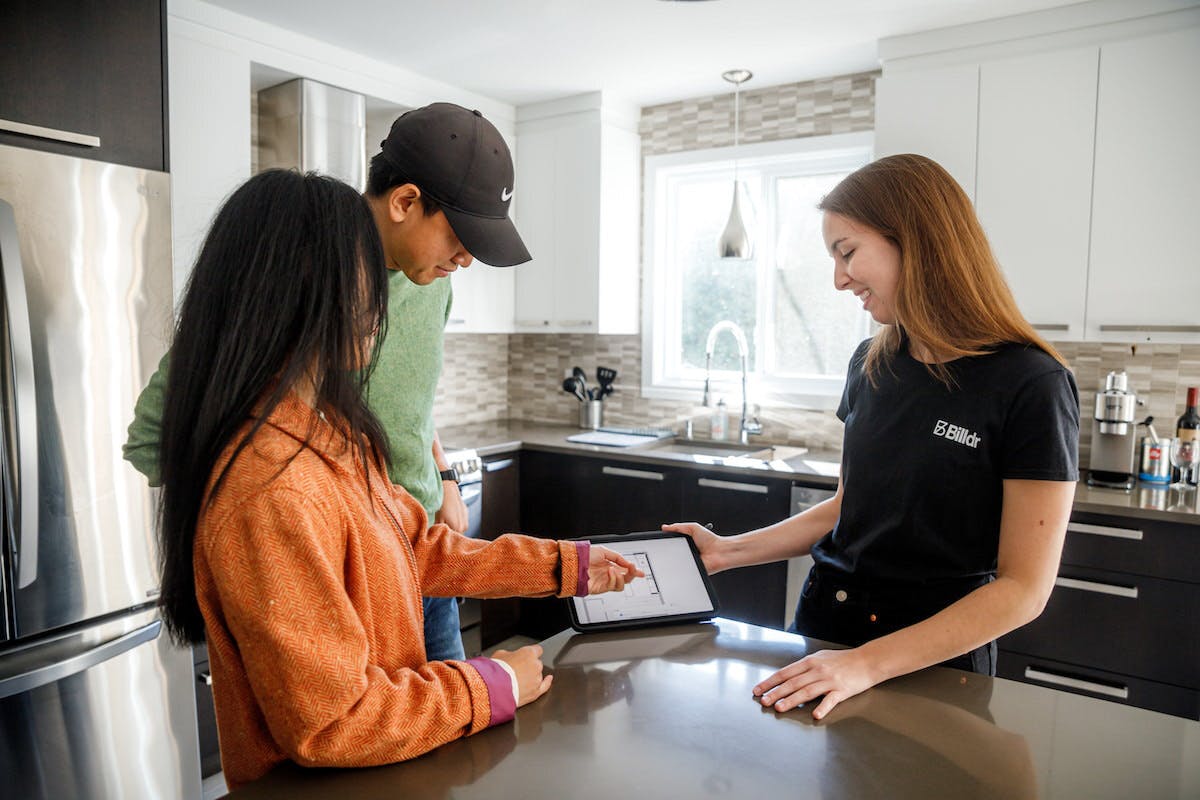 Billdr can help you plan your project right the first time to eliminate surprises upfront and save weeks off your timeline. Book a call with a Billdr project manager to get a detailed estimate now.