case study
Live project: Complete Condo Remodel
Cost: $250,000
Duration: 12 weeks
With a completed Billdr renovation project already under her belt, homeowner Marilyn has become a loyal customer. Marilyn's solid relationship with general contractor Erico Sciortino to do some maintenance work in 2021 for her home that she was selling led her to come back to us to do a full renovation of her new condo.
For her new space, Marilyn is in the process of revamping her entire condo and creating an open-concept layout by removing existing walls so she can create a better flow in her condo. This project will include the renovation of three bedrooms, one main bathroom, one power room, the kitchen, living room, and dining room, as well as the removal of load-bearing walls and addition of columns to open up the main space.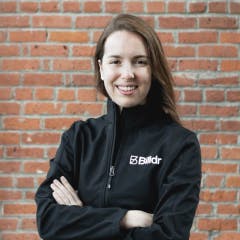 project manager
Josiane Payeur

general contractor
Erico Sciortino
Tell us about your project
An open space for easier living
Considering how well it went the first time around, Marilyn decided to work with general contractor Erico again and used Design AMA for the design portion of the project. Permits for this project were obtained quickly and easily which allowed for construction to commence without any complications.
Marilyn's project is on track to being completed in the next few weeks, and soon this homeowner can enjoy her brand new space with restored flooring and an open-concept design for the optimal condo layout.