case study
Garage remodel and bedroom transformation
Cost: $59,800
Duration: 5 weeks
With a large garage that needed an upgrade, Chicago homeowner Patricia didn't want to have to go through the hassle of tearing it down completely just to rebuild it at a potentially smaller size. So with the same foundation and walls, Patricia was able to construct a plan for a brand new garage that would include a new slab, roof, doors, windows, as well as new siding and gutters in place on the exterior wall that faces the alley.
In addition to these renovations, Patricia's new garage also features some exciting new details that bring some more personality to the space. With all of the doors and trim painted purple for a unique style and a basketball hoop mounted to the new roof (at no additional cost thanks to general contractors David and Tommy Palider from Atelier Finishes!) Patricia has the garage she has been waiting for.
project manager
Thomas Hellios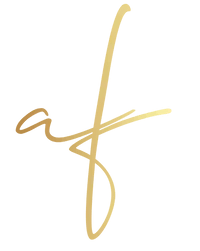 General contractor
Atelier Finishes Inc.
Tell us about your project
Getting creative with a brand new bedroom
For the other portion of this project, the homeowner was looking to convert her loft-style bedroom at the bottom floor of her 3-flat into an official and marketable one bedroom. With only a half-wall existing along the stairs and no room for a closet, the space couldn't be used as an actual bedroom. But with some rearranging and creative reimagining on the general contractor's part, the space was quickly transformed into a livable room.
First, the half-wall was removed and replaced with a full-sized wall that features a pocket door. The closet presented the largest challenge due to limited space, but with a commitment to install a closet without taking up too much room, David and Tommy worked within the confines of the area. By building a suspended closet into the new full-sized wall equipped with built-in shelving and drawers, the closet could seamlessly be included in the room without taking up unnecessary space.
Finding solutions within small spaces like this can be tricky, but with expert advice from general contractors like Atelier Finishes and clear communication, this homeowner can enjoy her newly renovated and repurposed spaces.
Before and during construction