case study
Combined duplex renovation in Montreal
Cost: $74,495
Duration: 8 weeks
Following the acquisition of the ground floor of their duplex, the homeowners decided to renovate the entire apartment.

project manager
Yahya Diallo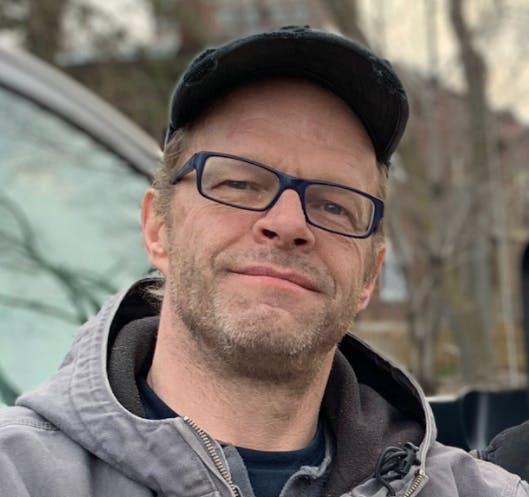 general contractor
Lance Townend
Tell us about your project
Kitchen
In the kitchen, the full renovation included the replacement of all plumbing, electricity, and ceramic flooring. Cabinets and countertops were supplied by the customer (from Ikea) and installed by the general contractor.
Bathroom
The bathroom was completely renovated, including plumbing, insulation of the exterior wall, and electricity. Ceramic walls and floor tiling, plumbing hardware, and finishes for the shower and vanity were selected through collaboration between the general contractor and homeowner.
Throughout the ground floor, parquet and carpet were removed to showcase existing hardwood floors, which were sanded and varnished. Plaster walls and ceilings were also given a fresh repaint.
Billdr worked in collaboration with St. Jacques Taylor Townend to bring this project to life.
Learn more about our client Vivek's renovation journey in Behind the Billd.
Home renovation in Montreal
---
Warranty
All renovation projects have a 1-year warranty from the contractors who performed the renovation.