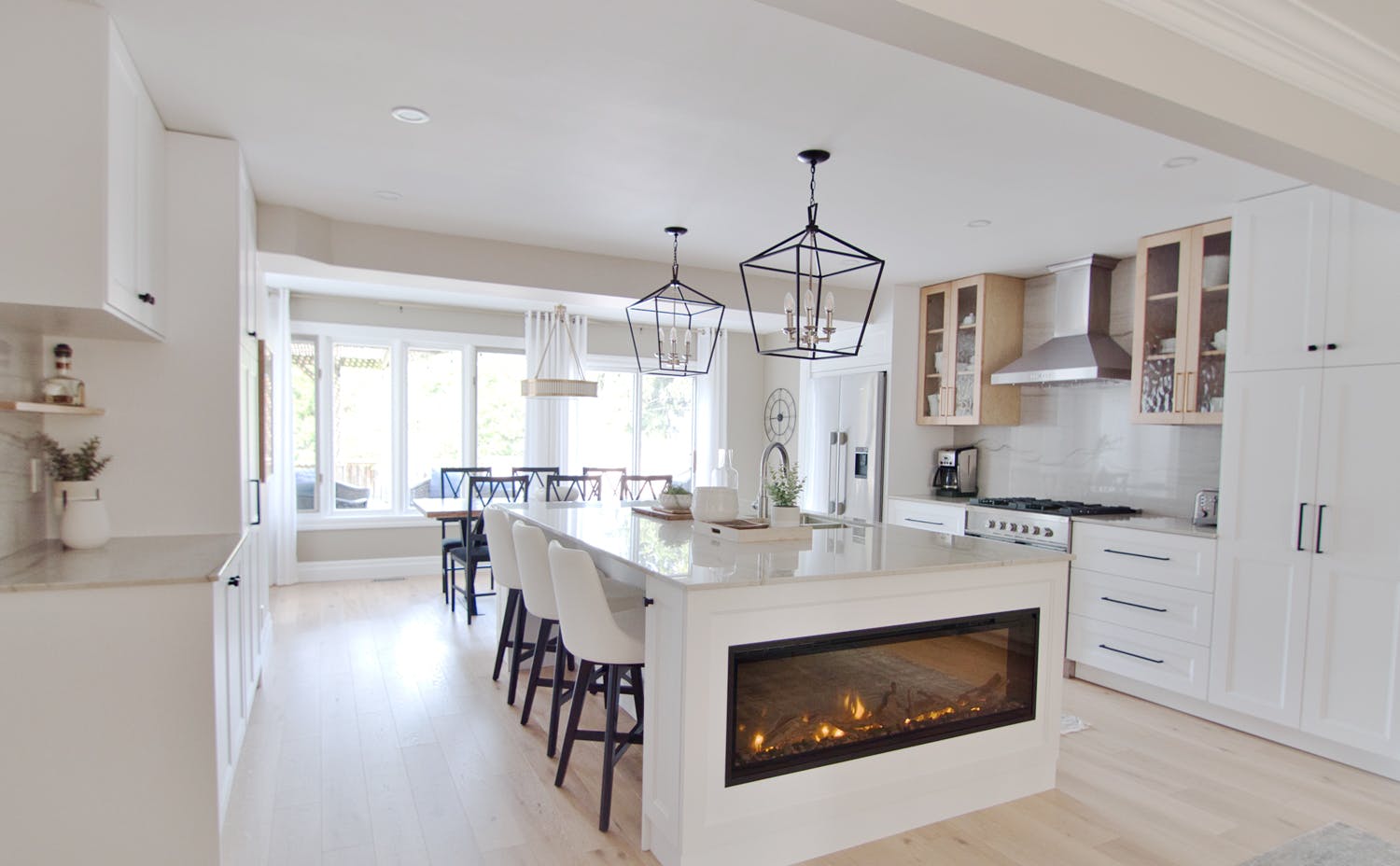 Are open-concept homes going out of style?
At home and in the office, our generation is used to wall-less spaces. Open-concept living has been the biggest home design trend since it became popular in the 1990s. Bigger than cottagecore or farmhouse rustic. More encompassing than hotel chic. Even more broadly embraced than minimalism.
At best, open spaces promote easy communication and the flow of natural light. These benefits have made open-concept main-floors a driving trend in home construction and renovation. But at their worst, wall-free floor plans provide reasons galore to invest in noise-canceling headphones—a sticking point that predates the pandemic.
With millions of Canadians teleworking, the ongoing Covid-19 pandemic has led to booming demand for single-family detached homes as city dwellers fan out in search of more space and affordability in other area codes. The shift has prompted many to wonder: Has the rise of working-from-home cratered demand for open-concept spaces? In southern Ontario at least, the answer is no. Here's what two local experts had to say.
Homebuyer demand for open-plan homes remains strong
"In terms of open layouts, there are no changes specific to Covid: Buyers don't want walls. Anything separating the kitchen from the living areas is a no-no," says Michael Grant, sales representative and mortgage agent with 40 Acres Real Estate. "People still want open spaces, 100 percent," says Grant, who specializes in the Greater Toronto Area market including Brampton, Ajax, and Durham, as well as nearby Kitchener, Cambridge, Waterloo, and Hamilton.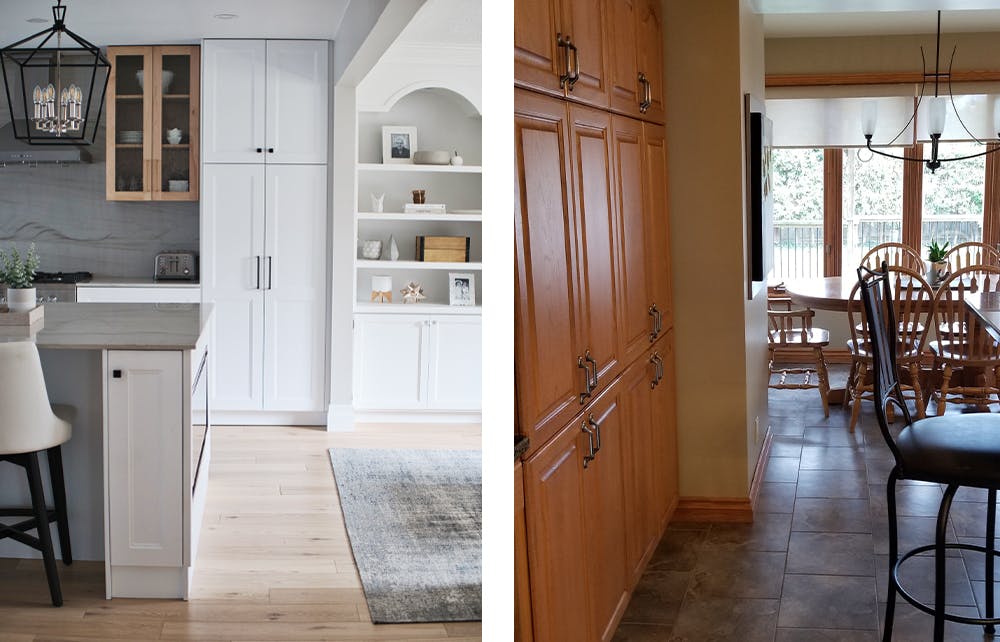 Renovators say open-concept spaces are NOT canceled
Open floor plans also remain in favor among homeowners driving the home-renovation boom. "I haven't seen people putting up walls, per se, although I am seeing them seek out the corners of their homes for offices," says Crea Henry, principal designer of Hampton Rowe, a Toronto and London-based residential interior design firm.
"People are looking at the space they have now and trying to get the best use of it," she says. That includes "finishing a home office to make sure it can now accommodate two people, or adding desk/study areas to their children's rooms."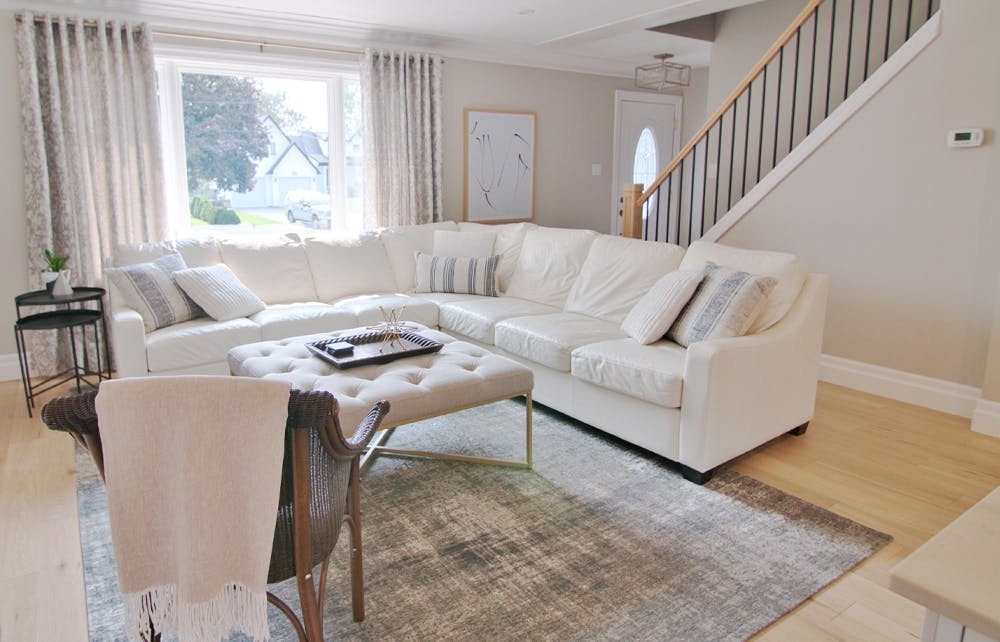 Homeowners favor furnishings over walls as solutions
Homeowners who lack private office space opt for temporary ways to improve noise control and privacy in open-plan living areas, says Henry. One of the easiest solutions is to feather your nest with soft furnishings and accessories. "Curtains and drapery, area rugs and carpets—anything that is fabric—will absorb noise," explains Henry. "You can also bring in a white noise machine or section off an area with a freestanding screen." These fixes allow homeowners to maintain an open-concept feeling with a little more privacy, she says.
Homeowners are heading outdoors—but not necessarily to work
"People have also been looking closely at outdoor spaces, redesigning their backyards for a more resort-style experience since they can't go away on vacation," says Henry, noting that last summer saw an increase in demand for outdoor cooking areas and swimming pools.
Bring a laptop outside and work on the deck, or send the kids outside for some peace and quiet indoors. Either way, when it's time to shut the computer down, a dedicated space for family time and rest and relaxation is always a winning concept.
Looking to do a remodel? The Billdr Home Renovation Guide provides a good starting point for assessing practical details including scope, cost, and next steps.
Our best stories,
once a month.
By providing your contact information, you consent to Billdr sending you monthly emails. You can unsubscribe at any time.
Author

Yuki Hayashi is a writer/editor who covers home decor, food, travel, health and wellness. A former editor at Style At Home, she has also worked with corporate clients such as Destination Toronto, The Home Depot, Air Canada and Sotheby's International Real Estate. Yuki is an avid DIYer, gardener and runner.
About
Billdr Magazine is an online publication packed with design trends and inspiration, expert insights, and personal home renovation stories. From planning a major renovation to navigating construction and maintaining your beautiful home, Billdr Magazine is here for you.