Behind the Billd: The Lussier family's home extension

With news of baby number two on the way and a parent moving in, it became clear to Philippe Lussier and his wife that a little more room in their 110-year-old Plateau duplex would go a long way.
Before committing to an extension, the thought of moving did cross their minds. But they quickly took that idea off the table. "We're city dwellers," explains homeowner Philippe Lussier. "We love our neighborhood so much and didn't want to pull the kids out of it. So, we decided to try and reimagine our home and think about how we could improve things."
With the assistance of an architect, Lussier and his wife ruled out a rooftop mezzanine and other options before settling on a courtyard expansion, which offered the most square footage for the investment and the best resale value. Around March 2020, they set out to find a contractor who could bring their vision to life. "That's when the pandemic started," recounts Lussier. "And no kidding. On day one of the pandemic, I found myself on forced leave."
Adding to the stress, the search for a contractor stretched on for months, with only a handful even returning Lussier's calls. "Finally, a neighbor told me about Billdr," says Lussier. "I immediately contacted them, and after a week, I already had two contractors to choose from. About three weeks later, I hired a contractor." While the project got off to a quick start, negotiations with the municipality, and labor and material shortages caused by the pandemic, presented obstacles during the renovation, which ultimately took around 3 months.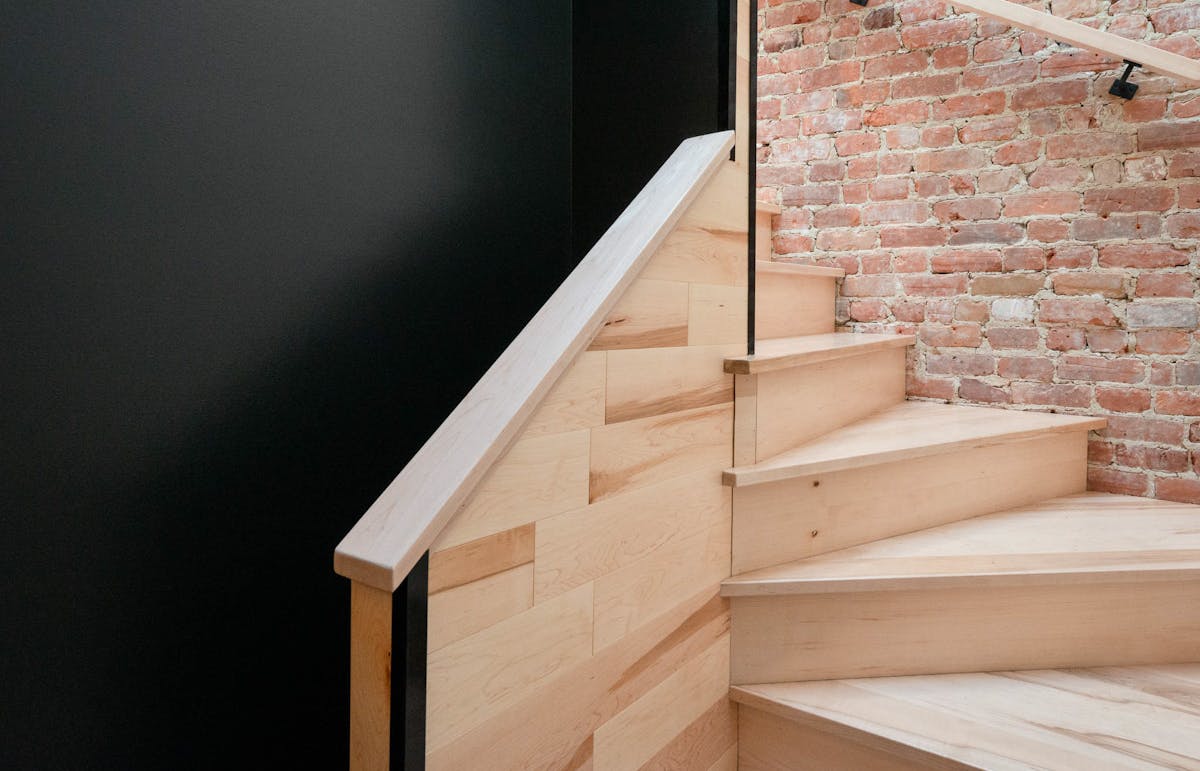 The full mandate for the project included completely stripping down and remodeling the second floor to add a kitchen and bathroom, creating separate living quarters for the family and Lussier's father-in-law. In addition to extending two floors of the duplex into the courtyard over an unfinished basement, and splurged on an inner stairwell.
"We really wanted the stairwell," Lussier explains. While some people cautioned them against the added expense it brought to the project, Lussier says it's worthwhile to budget extra for your must-have features. "Yes, it's maybe more expensive, but you're not disappointed at the end of the day," he says. "Today, it's what I find most beautiful in my home."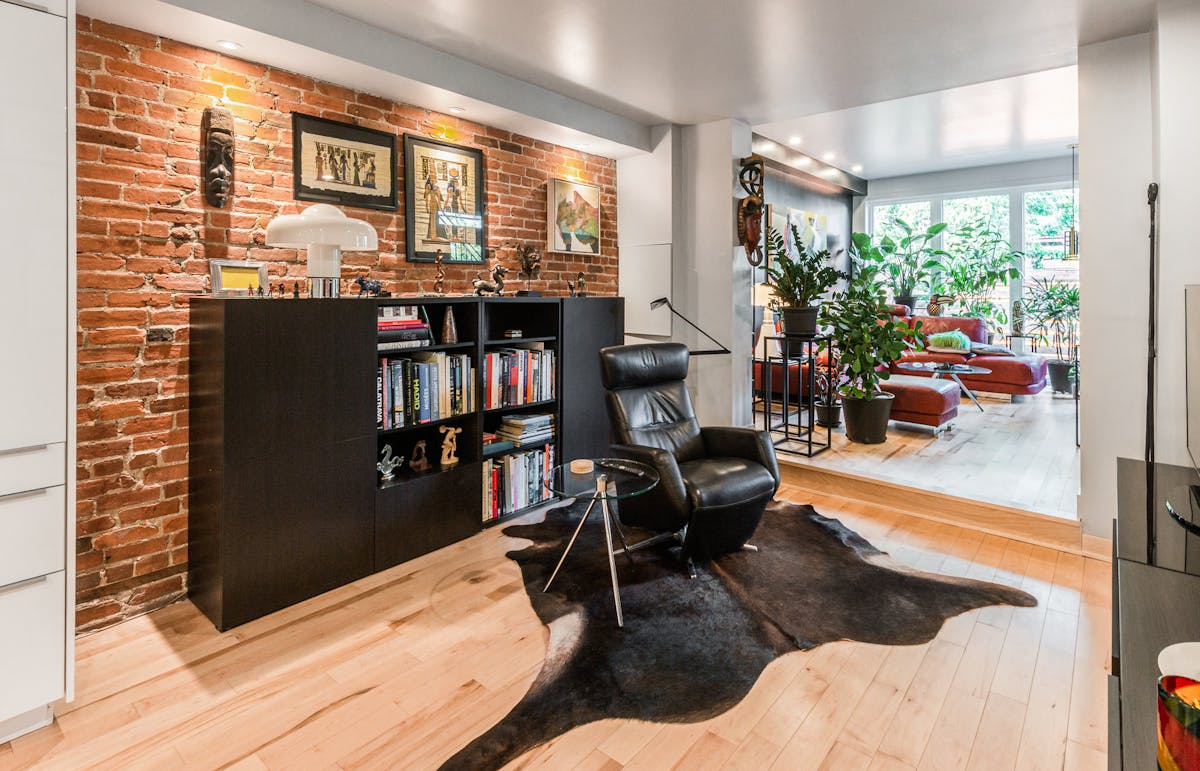 In terms of style, it was important to Lussier and his wife to preserve original features from the 1910 build, but to give them a modern feel. Original brick walls, hardwood floors, and careful material selection lend a contemporary and industrial air to the space. Large back-facing windows and a skylight over the stairwell fill the old building with new light. "It's crazy to see all the light," says Lussier. "It's especially something that feels good in the winter."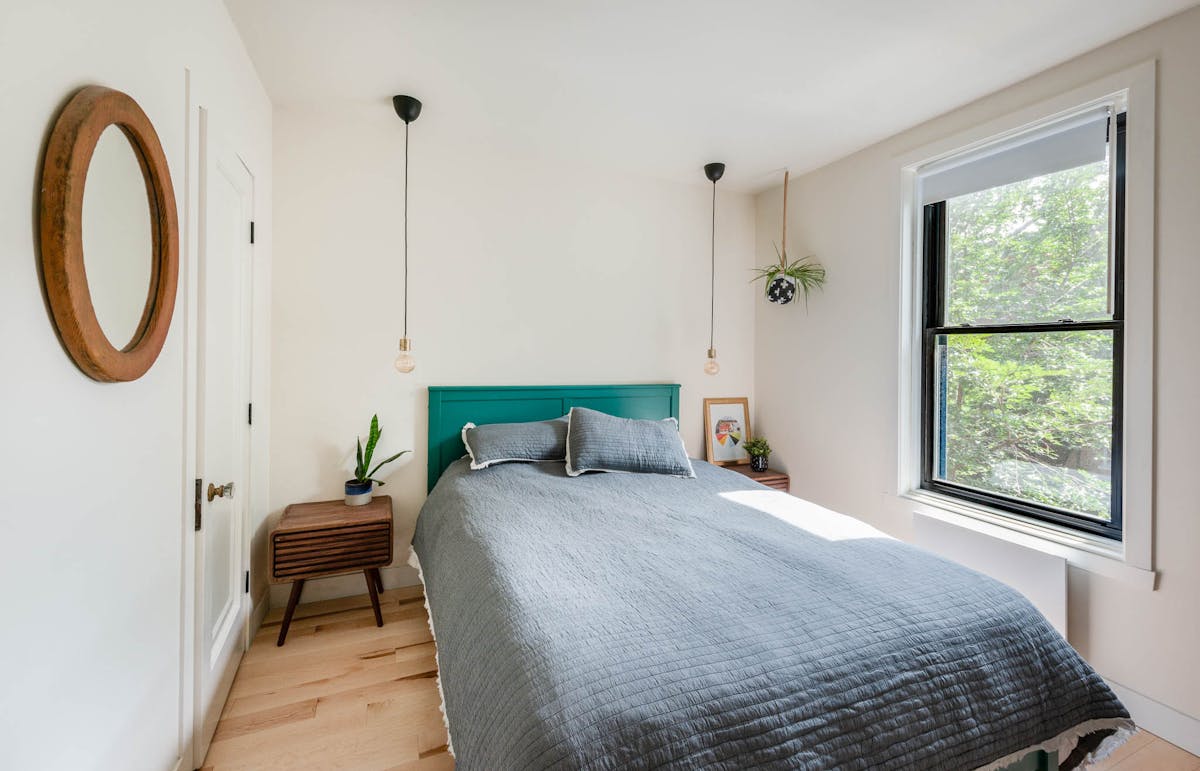 Another benefit of the extension is that it provided both children with their own bedrooms. "When the children each have a room, it creates serenity in the house," says Lussier. But ultimately, the multigenerational extension was about bringing the family closer. "My father-in-law is so happy to be here because it breaks the solitude of being in an apartment alone. Now, we're all together," he says.
The ultimate reward? "Just seeing the kids coming down the stairs and going to see their grandfather," he says.
Planning on extending your home? Learn more about the Lussier family's renovation including before and after photos, scope of work, timeline, and detailed pricing.
Our best stories, once a month.
By providing your contact information, you consent to Billdr sending you monthly emails. You can unsubscribe at any time.
Author

Selly Park is the Growth Marketing Manager at Billdr. With a background in hospitality marketing – previously at Airbnb and Life House Hotels – she loves to spend her days catching up on real estate, hospitality, and tech. When she isn't reading, you can find Selly planning her next golf adventure.
About
Billdr Magazine is an online publication packed with design trends and inspiration, expert insights, and personal home renovation stories. From planning a major renovation to navigating construction and maintaining your beautiful home, Billdr Magazine is here for you.