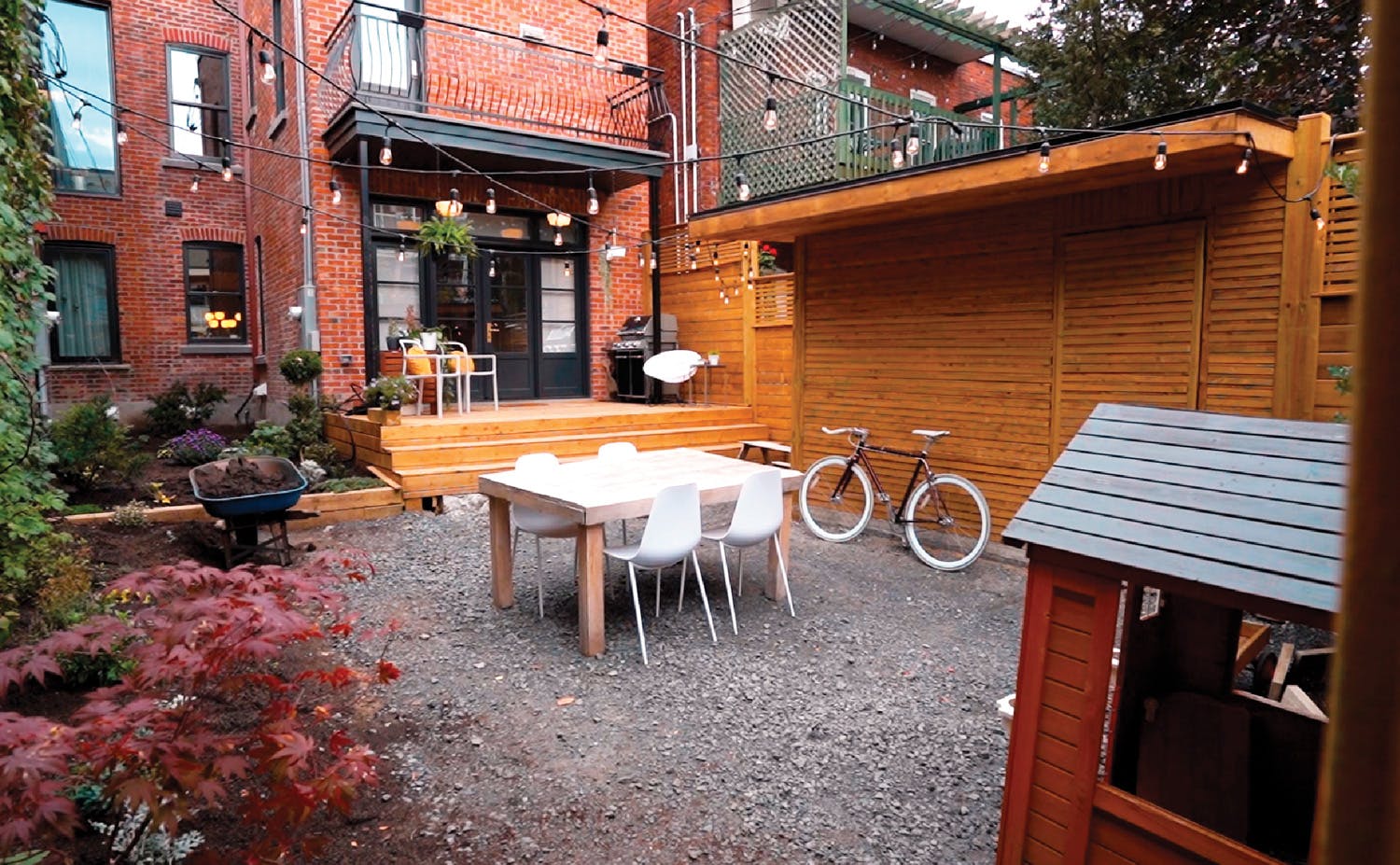 Behind the Billd: Simon's intimate backyard renovation
To transform their Montréal duplex backyard into an intimate, multipurpose space, Simon and his family wanted to find a contractor who shared their vision. Through Billdr, they connected with Rénovation Générales E.C.S, who brought their project to life with a lush garden area, treated wood deck and privacy fence, and a shed equipped with a charging station. In this interview, Simon walks us through his backyard renovation.
What was the goal of your renovation project?
Our project was to renovate the backyard that we're in today. The space was pretty dire and there was no intimacy. So, the idea was to create a space that felt intimate and cozy at the same time. And that's what Billdr delivered.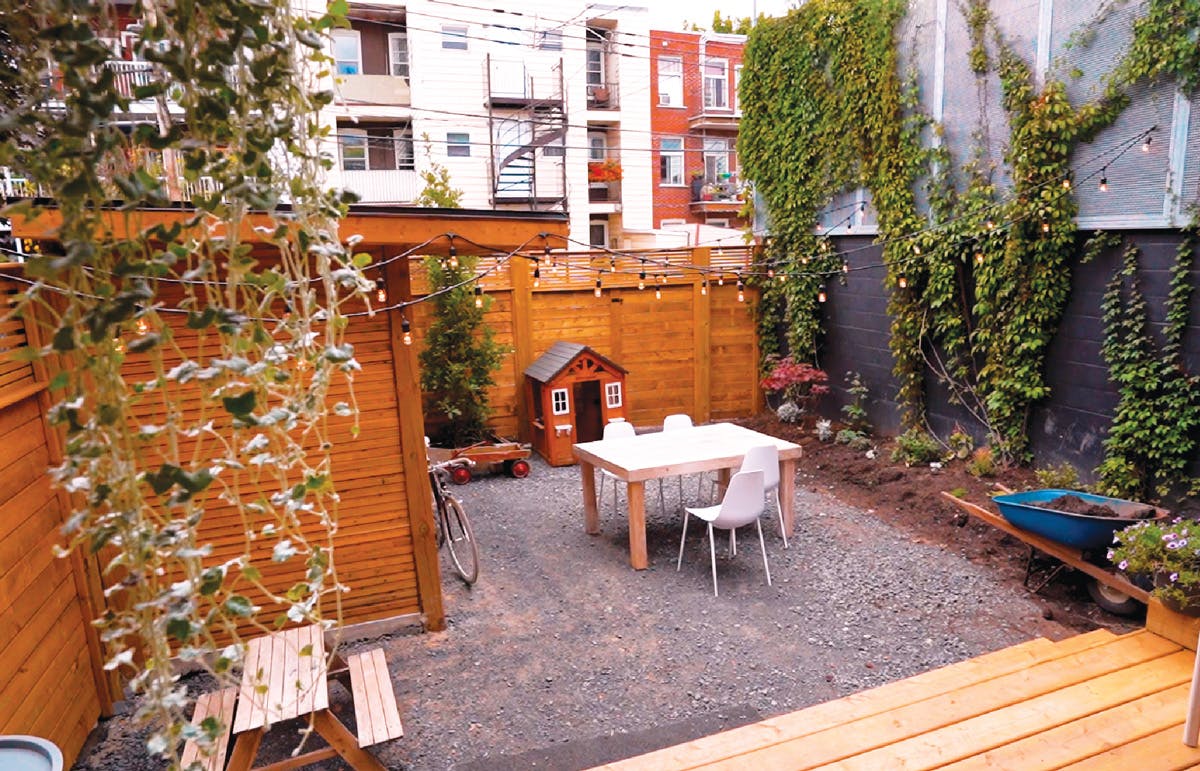 What was the Billdr renovation process like?
With the ease of communication that Billdr brought through the process, I would describe them as a compass and a guide in navigating the relationship with the contractors.
We were put into contact with two different contractors who provided quotes on the different line items. It was easy to understand how they were different and where they differed from the independent estimate. Long story short, we decided to go with the contractor who not only had the pricing that felt right, but we also got to meet him and we felt that he understood the vision of the project.
Once we were in the project, Billdr was there throughout the renovation. They coordinated the schedule of work and any changes we had throughout the process. They also managed the payments and installments, so it was reassuring to know that Billdr was kind of this safekeeper of the budget. They would make sure all the work was signed off, so we had confidence the project would be completed to our levels.
Afterward, we reviewed the project together, and it was everything that we planned, delivered within the budget.
What do you love most about your new space?
The thing I love most about our new space is that it has truly transformed. Before we had no intimacy and it wasn't a nice space to sit in. Today we can relax as a family in our yard and enjoy the space we're in.
How would you describe your renovation experience with Billdr in one word?
If I had to describe the project and the result of the project in one word, it would be perfect.
Learn more about Simon's renovation, including scope, pricing, timeline, and before and after photos.
This interview has been edited for length and clarity. Photos by Cluff Media.
Our best stories,
once a month.
By providing your contact information, you consent to Billdr sending you monthly emails. You can unsubscribe at any time.
Author

Selly Park is the Growth Marketing Manager at Billdr. With a background in hospitality marketing – previously at Airbnb and Life House Hotels – she loves to spend her days catching up on real estate, hospitality, and tech. When she isn't reading, you can find Selly planning her next golf adventure.
About
Billdr Magazine is an online publication packed with design trends and inspiration, expert insights, and personal home renovation stories. From planning a major renovation to navigating construction and maintaining your beautiful home, Billdr Magazine is here for you.