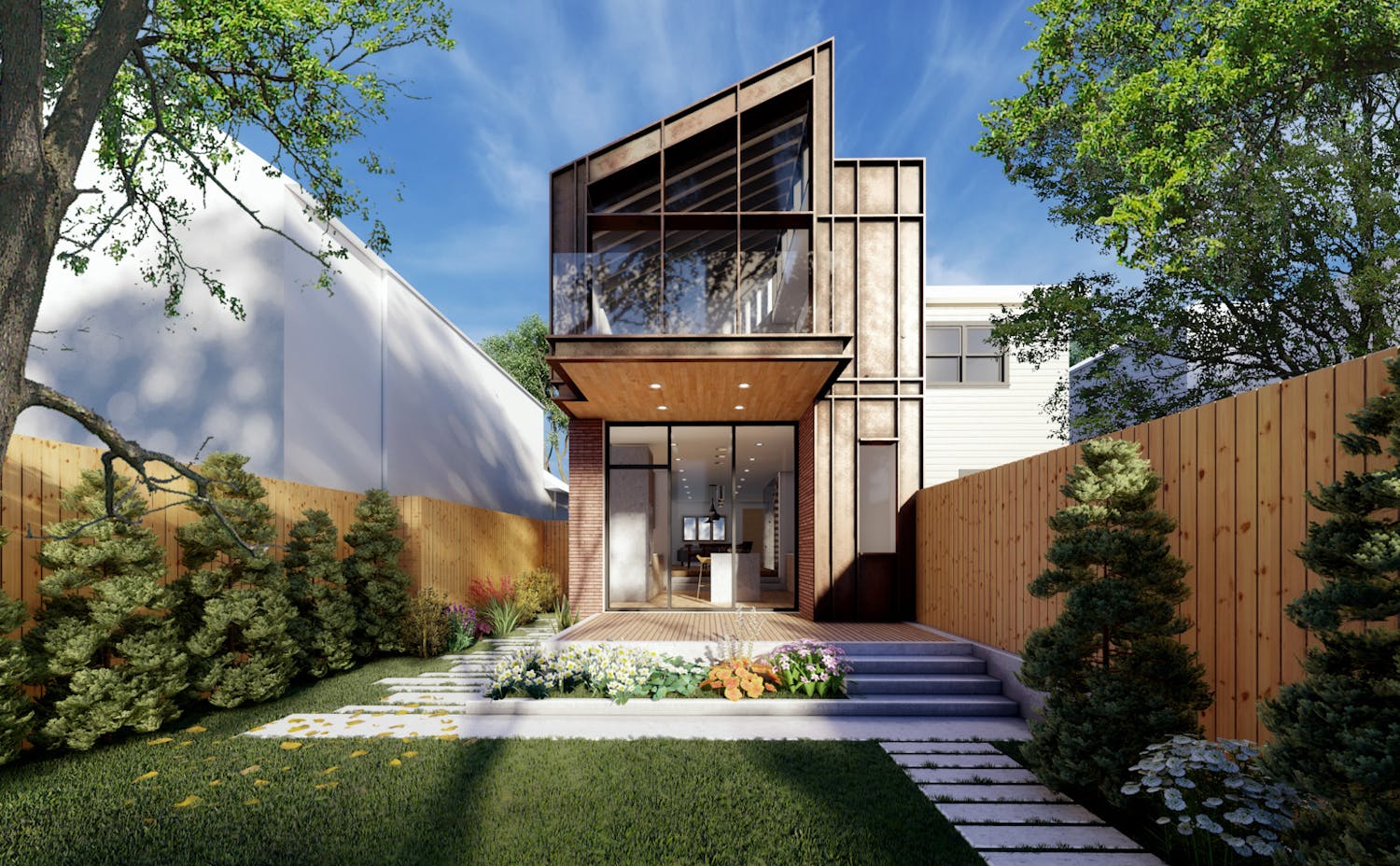 Home extensions provide more than just more room
What's the best way to create more room and boost property value to boot? A home addition. It's true, extension projects often start because lives change, families grow, and suddenly space begins to feel a little bit cramped. In other cases, homeowners aim to accommodate multigenerational living, live-work areas, or a secondary suite to generate revenue. But extensions shouldn't simply be viewed as a way to tack on extra real estate. Done right, they also open the door to untapped design potential.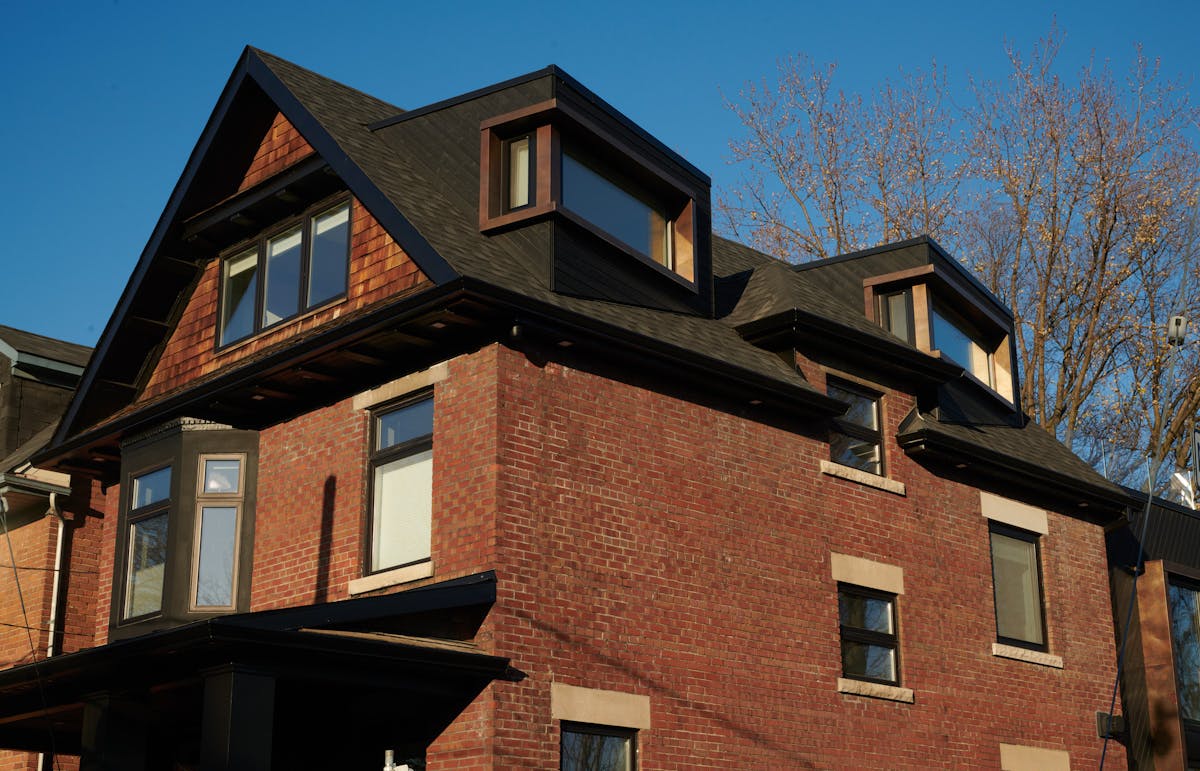 For one family in Toronto, an extension created opportunities to benefit from nearby scenery. For this project, Craig Race, architect and owner of Craig Race Architecture, played with the shape of the add-on to optimize indoor and outdoor sightlines. Windows were built on supports so they could be angled toward the park across the street. "We located them in waves because we wanted to have a lot of views looking out of the house toward the park, but minimize views into the house from the park," says Race.
While most of the space was added to the main level, the top-floor rear extension opens the bedroom onto a rooftop deck, bringing all the serenity nature has to offer within a few steps. And by angling the outer corner, Race prevented the second-floor structure from casting a shadow onto the rear deck, allowing the family to enjoy a brighter backyard for more of the day.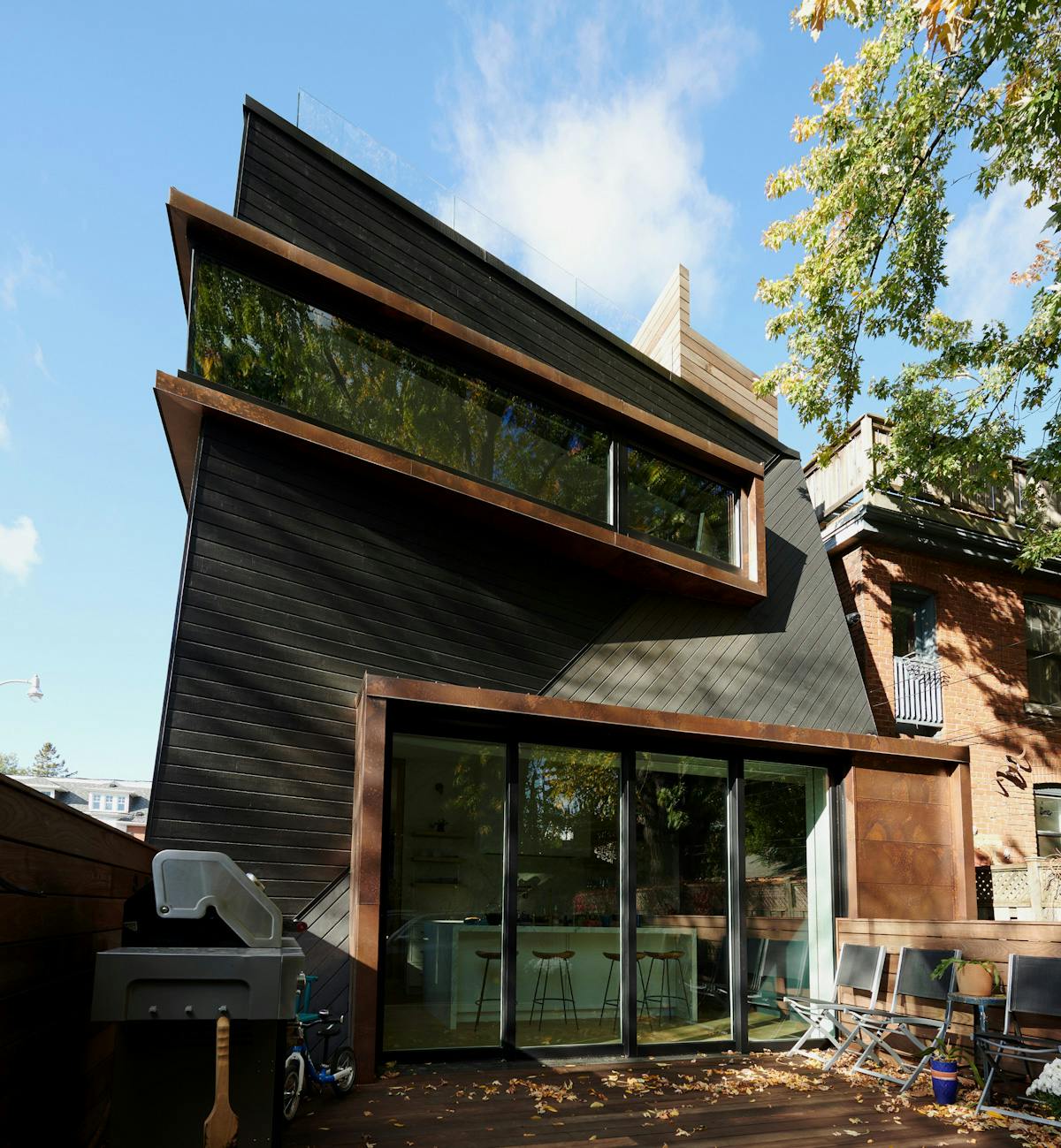 The homeowners also seized the opportunity to add a home office. The need for at-home workspace is one thing that the pandemic has changed across the board, says Race. In the past, a kitchen countertop may have doubled as a desk. Now, people need something more self-contained, where they can close the doors. But why stop there? Race's clients also look to "incorporate a coffee bar, an en suite bathroom, or something that's going to make for really cool Zoom backgrounds," he says.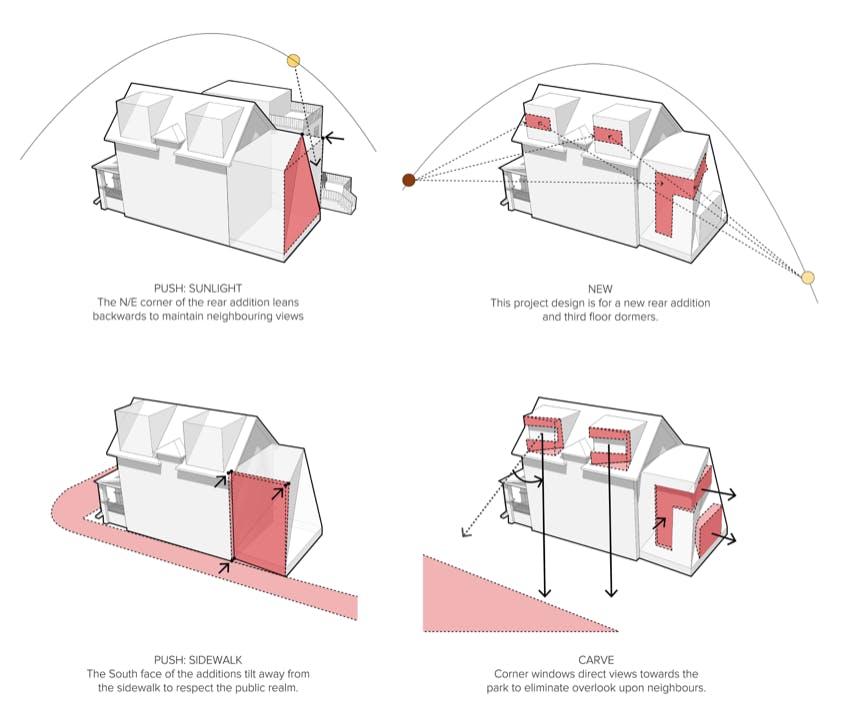 The addition also allowed the homeowners to upgrade the HVAC system. "By creating a good building envelope that prevents heat from leaking out of the house in the winter, you conserve a lot of energy because you're not losing any of it through the walls," says Race. In addition to a greener footprint, a strong exterior shell leads to lower hydro bills and increased comfort in the absence of drafts and cold spots.
Other times an addition is simply about making a dream a reality. For one Toronto family, that meant breaking down the home's boxy interiors to create a more practical floor plan. To bring this vision to life, they enlisted architect Eric Rodrigues, architect and owner of ERS Design, who designed an open concept main floor with the kitchen as its centerpiece. "You actually take a couple of steps down to go to the kitchen," he explains. The sunken floor gives the ceiling more height and lends the room an air of greater importance.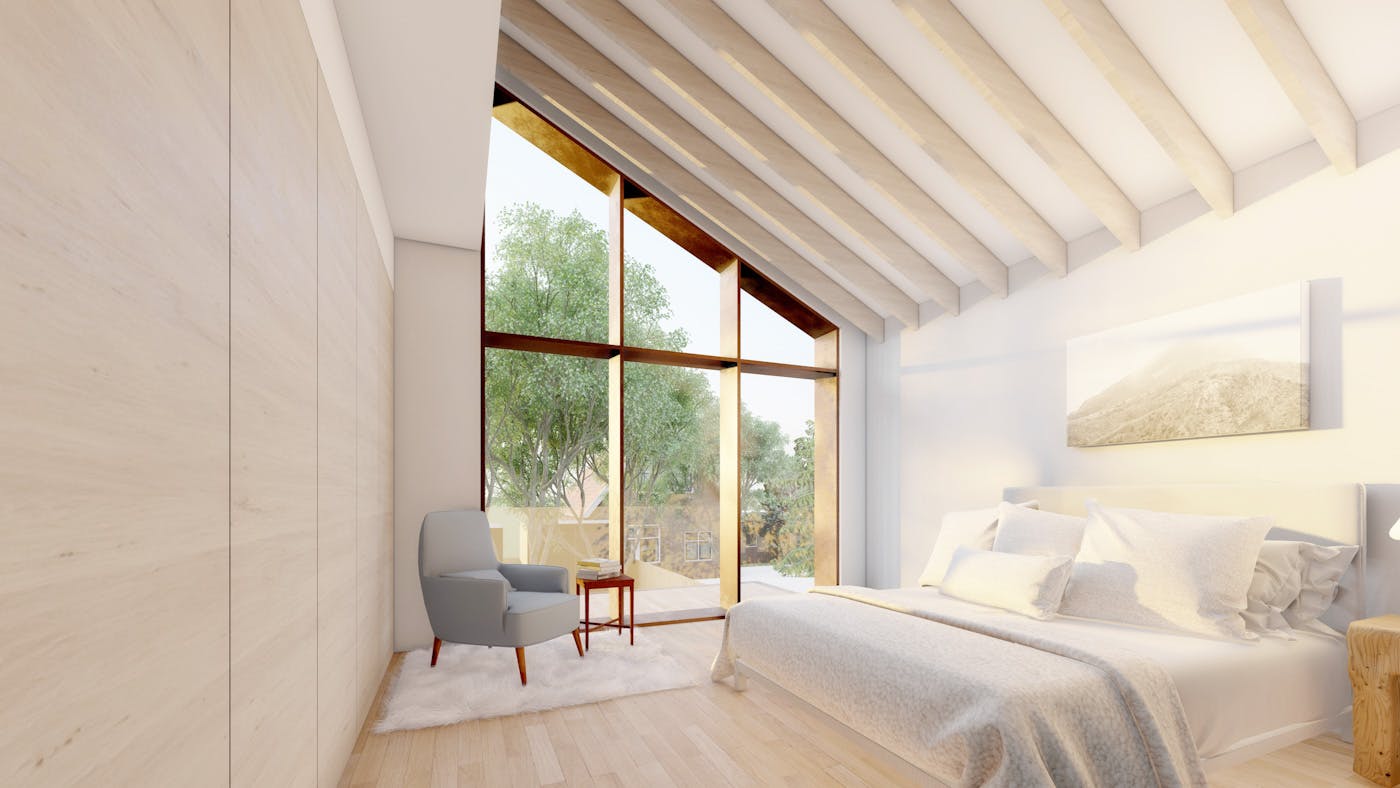 In the primary bedroom, Rodrigues opened the ceiling to showcase the exposed wood. "We have grown up accustomed to the idea of hiding the structure behind drywall, but you can really use it as an architectural design feature," he adds. Other minor upgrades, such as built-in cabinets along an entire wall and a new powder room on the main floor, made the home more tidy and convenient. In the basement, a workshop and studio are furnished with built-in storage and a wide worktable, complete with a seated arts and crafts station.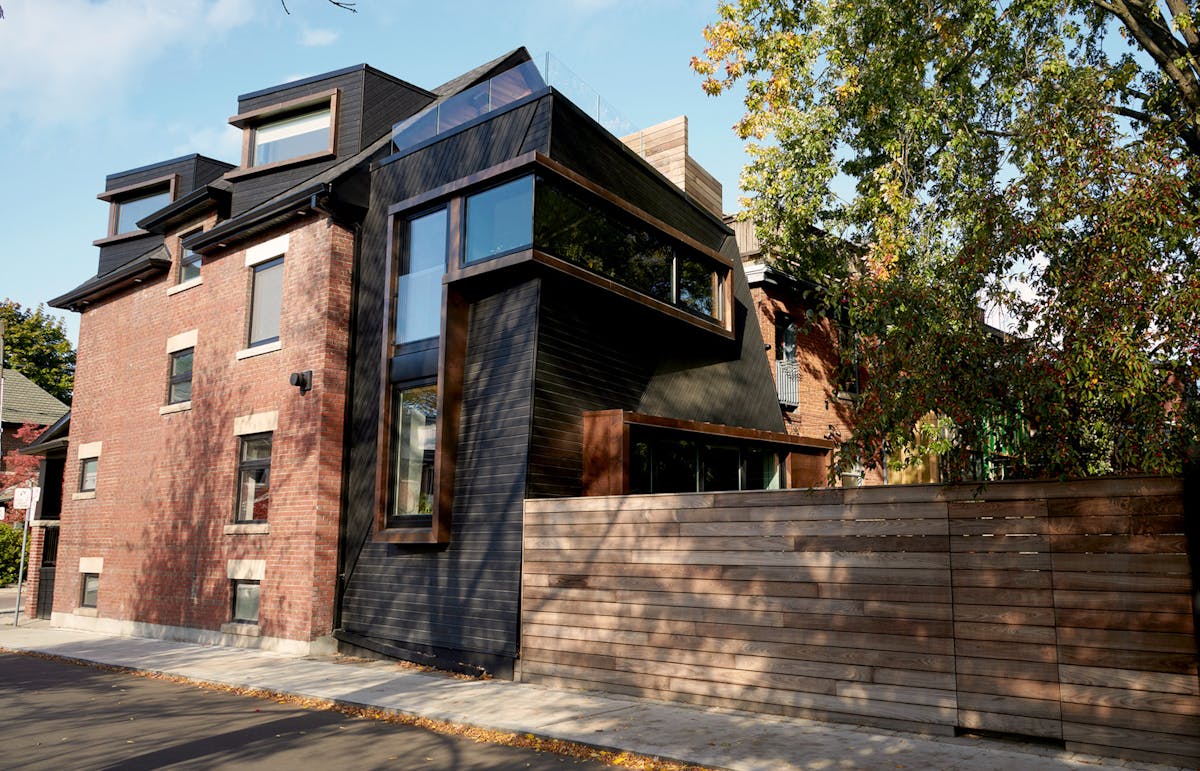 Home extensions are also an opportunity to modernize aspects of the property that seem outdated, like the front porch. In their heyday, porches were prized as a place to sit outside with a cup of coffee, read the newspaper and talk to neighbors, says Rodrigues. Today, families tend to gather in more private settings. "People are in their backyards, they're entertaining their friends, they're living their family life," he says. So he brought this family's vision of a private oasis to life with landscaping and a double-level deck.
In the end, one of the greatest advantages to house extensions is that they allow you to stay where you're happiest. "Homes become part of our lives," says Rodrigues. "Isn't it nice to think that you can continue working and adding to that structure and keep it with you while still upgrading it to meet your needs?"
Thinking about expanding your own home? Book early and save up to $2,500 on your next full-home renovation!
Our best stories, once a month.
By providing your contact information, you consent to Billdr sending you monthly emails. You can unsubscribe at any time.
Author

Donna Paris is a Toronto-based writer and editor who loves sharing stories about the things that make our lives better – food, home renos, and people who inspire us. Her work has appeared in Canadian Living, Dolce, and City Life. Right now, she's excited about parlaying a window into a door and adding a back deck.
About
Billdr Magazine is an online publication packed with design trends and inspiration, expert insights, and personal home renovation stories. From planning a major renovation to navigating construction and maintaining your beautiful home, Billdr Magazine is here for you.