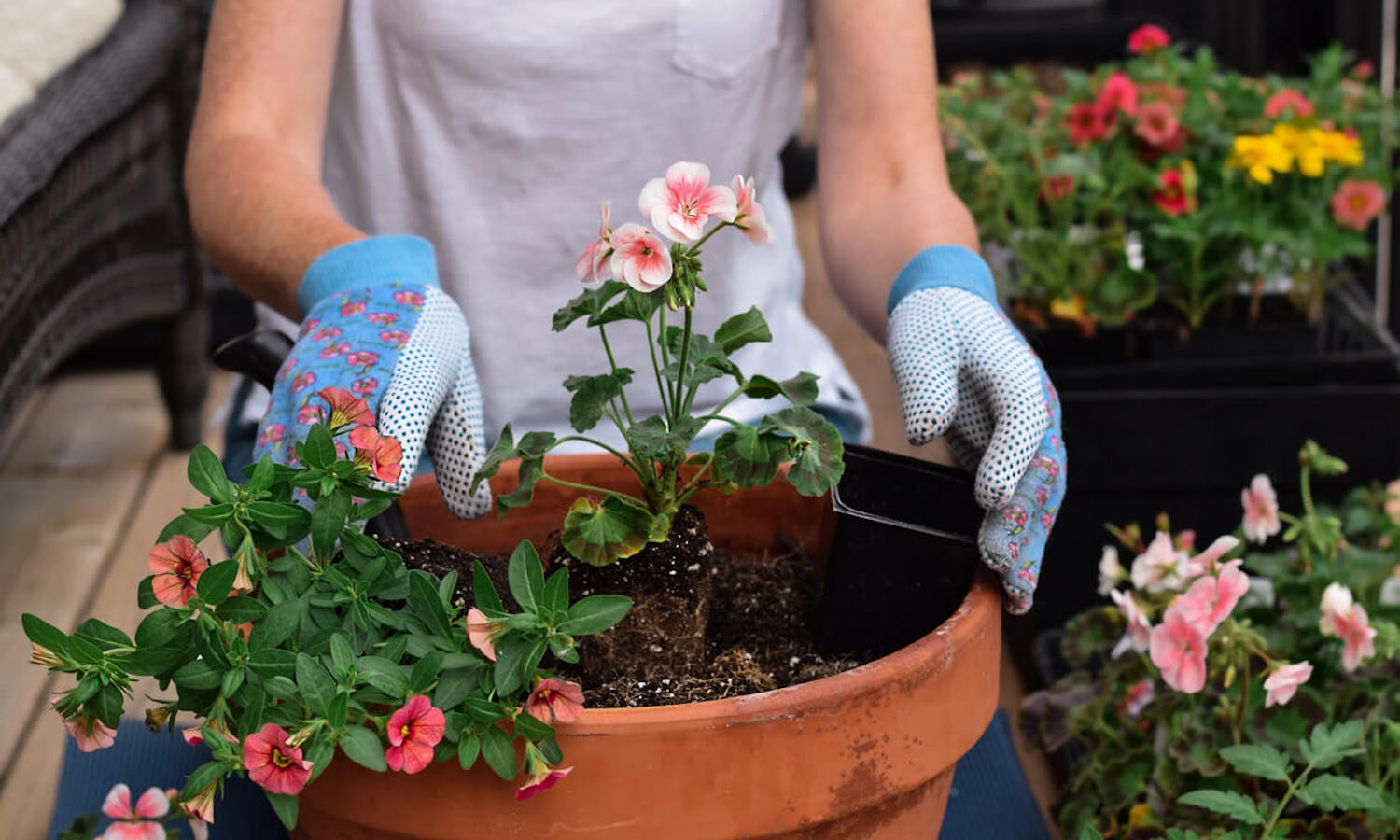 Home Gardens, Deconstructed
Spring has sprung, and whether you plan to lay down the foundations of an easy-to-maintain rock garden or sow the seeds of a bountiful kitchen garden, it's time to grab your pruning shears. Home gardening, loosely defined as the controlled cultivation of outdoor space for sustenance or beauty, has been booming and blooming.
Beyond offering respite from your at-home office, recent studies show that time with roses and roots propagates more mindfulness, less stress, and better sleep. Not to mention a homegrown harvest free of unknown pesticides and sticker shock.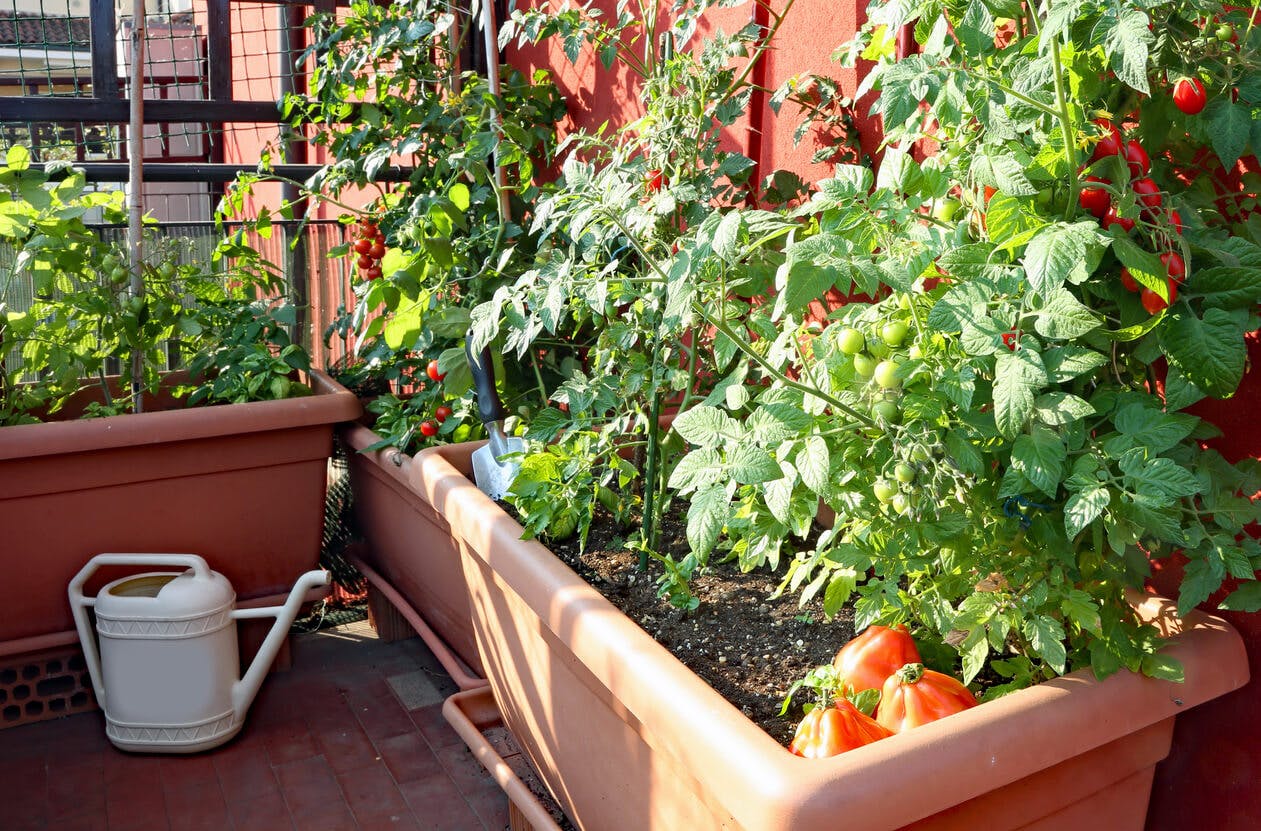 Brief history
c. 10,000 BCE: Gardens proliferate in heavily wetted regions of India and Asia. There, tiered forest gardens provide a nearby food source, privacy, and protection.
c. 8th–6th century BCE: In present-day Iraq, the Hanging Gardens of Babylon earn their spot as one of the Seven Wonders of the Ancient World. Described at length by Classical authors, the legendary irrigated terraces remain in vogue with the upper classes throughout Ancient Egypt and Rome, where Romans perfect the intricate art of topiary among the crocuses and hyacinth.
c. 500-1500: The war-torn Middle Ages are a time of great decline in gardening. Slowly, Europe emerges from disarray. Monasteries focus on medicinal herbs and altar decorations. Walled pleasure gardens keep out wild animals and preserve seclusion, embellished by raised flower beds and trellises tangled with roses.
1565: Spaniards transport exotic novelties and garden innovations as they settle in St. Augustine, Florida. English colonists arrive half a century later with seeds, which they cultivate alongside Native American crops like beans and squash. Without a systematized way of buying goods, American colonists rely on their own "kitchen gardens" for sustenance and medicinal herbs.
Mid- to Late-1800s: In North America, urbanization and produce markets eliminate the need for kitchen gardens, freeing up space for lawns and ornamental, English-inspired gardens. Elaborate Victorian tastes come and go, followed by humble Arts and Crafts approaches.
1913: The Garden Club of America is founded with the mission to "stimulate the knowledge and love of gardening among amateurs."
1940s: The bygone concept of kitchen gardens is resuscitated to combat food shortages on the homefront with WWII "victory gardens." More than 20 million gardens are planted across the United States, accounting for more than 40 percent of produce grown in 1943. The end of the war spells the end of these patriotic food generators.
1950s and 60s: Backyard gardens proliferate as suburbs sprawl, their cultivation made simpler through post-war technology and chemical pesticides.
1990s: Balcony-friendly container gardens take off as the urban population soars.
2009: Michelle Obama breaks ground with a vegetable garden at The White House. It was the first since WWII.
Interested in bringing the indoors out and vice versa?
Check out our article on how you can achieve indoor/outdoor living and get the best of both worlds.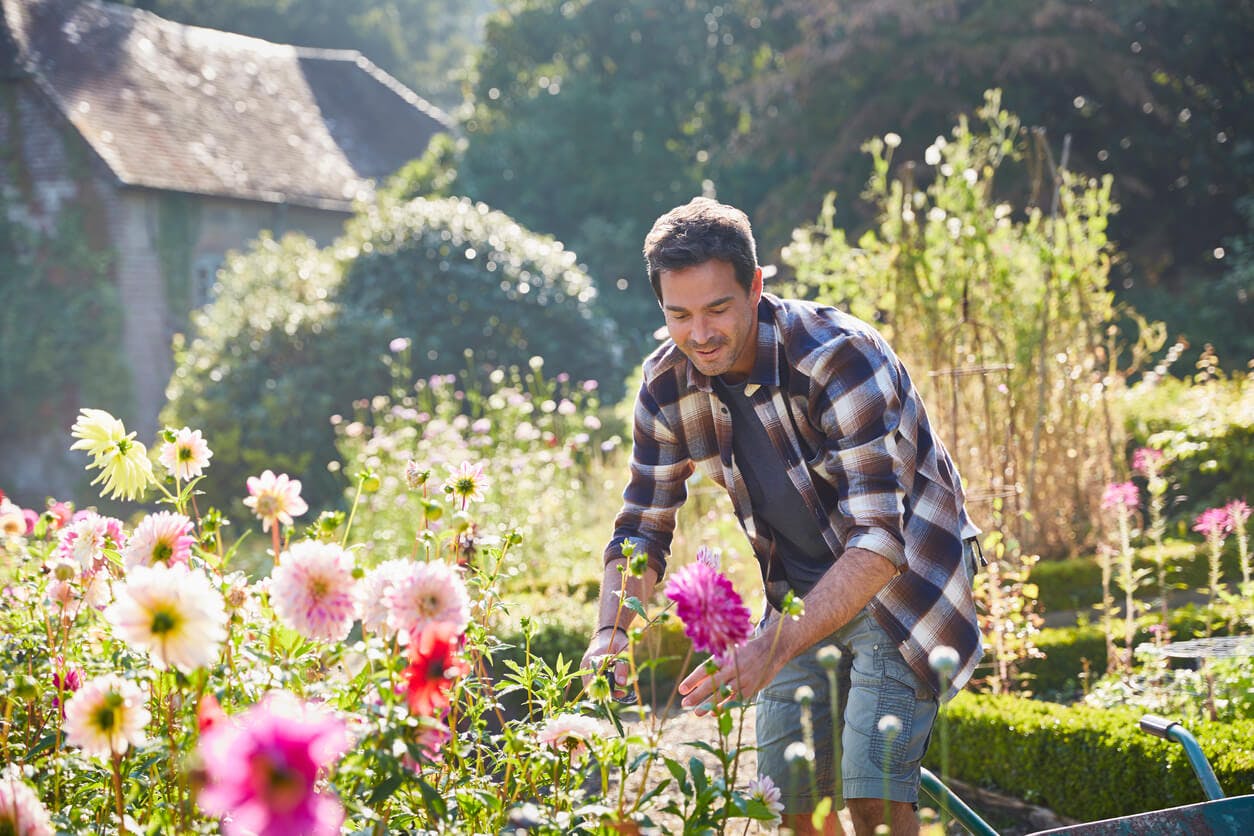 By the numbers
2.7%: The boost in sales homeowners see when "landscaping" is mentioned in Zillow listing descriptions. Listings that mention "outdoor kitchens" sell for 4.5% more, while "fire pits" stoke property value an extra 2.8%.
26%: The percentage of American consumers who planted a food garden because of the pandemic, according to a market research study by Packaged Goods.
89.3%: The percent of Canadian food gardeners who include tomatoes in their seasonal repertoire, making them by far the most popular crop in Canada—and the U.S.
1,976: Total acreage of the largest garden in the world, which is located in Versailles, France, outside the former palace of King Louis XIV.
1.9 million: The number of times the exotic #dahlia, which has recently exploded in popularity with its season-long bursts of color, appears across Instagram. That's nearly quadruple the number of #floralfriday and #flowerfriday hashtagged posts combined.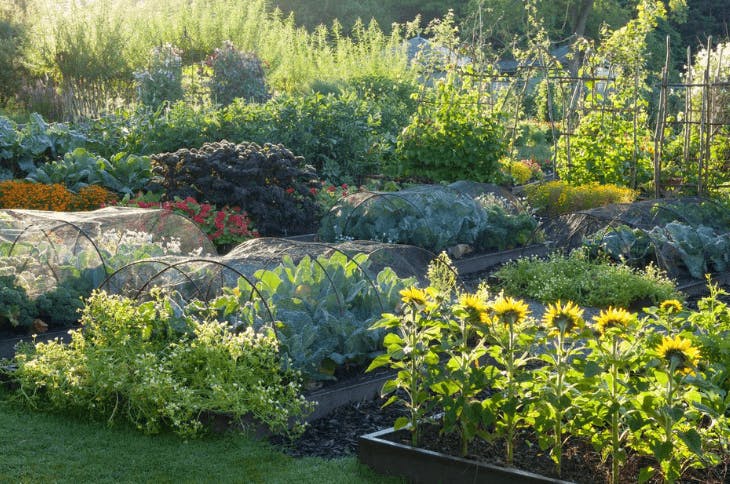 Home gardens, three ways
Precision à la française: Monet and his Impressionistic gardening aside, the French style follows principles of order and constraint, such as symmetry, proportion, and balance. Schemes are often arranged in careful grids, with hedges as dividers and flowerbeds carved into squares by gravel paths. Terraces, either raised or on higher ground, offer perspectives from above.
Skillful gardeners might attempt a knot garden, a geometrically crafted design using aromatic plants and culinary herbs. Not as talented? Ornamental arrangements called parterres, often hemmed in by shapeable boxwoods, can be achieved without the woven effect. Experiment with a restrained color palette and container planting to polish off the clean, organized look.
English-style wildness: In the 18th century, gardeners and English gentry rebelled against what they saw as the monotony of formal gardens, preferring a "natural" approach akin to rewilding practices advocated by contemporary environmentalists. This style is ideal for those who dig organic beauty.
Following Mother Nature's lead, populate your garden with perennials, poppies, and unkempt grasses, and keep landscaping loose with flowing pathways, interweaving stone walls, vintage furnishings, and water features that double as irrigation. When plants seed across the gravel paths, leave them alone and see what takes root. Low-carbon gardening, which uses locally sourced elements, your own compost, and harvested rainwater, can ensure that your garden is as nature-friendly as it looks.
Low-maintenance Mediterranean: You don't have to live on the West Coast or a gorgeous Grecian island to channel the mindset of Mediterranean gardeners. The key is water efficiency. Replace sun-bleached lawns with light-colored gravel and stick with plants local to your area that are adapted to normal rainfall patterns. Shrubs native to the Mediterranean, like lavender, can also survive in winter temperatures as low as 3° F (-16° C).
Try planting them in the cracks of a rock wall for a touch of scruffy, fragrant beauty, and add hardy prickly-pear cactuses for texture. Create a south-facing stone patio to soak up the sun and punctuate it with bright potted flowers and palms that can be moved inside in colder temperatures. For a thematic flourish, tie in colorful umbrellas, sculptures, and a tiled or tiered fountain that recirculates water.
Take a look at this summer's hottest outdoor renovation trends to find out how you can take your outdoor space to the next level!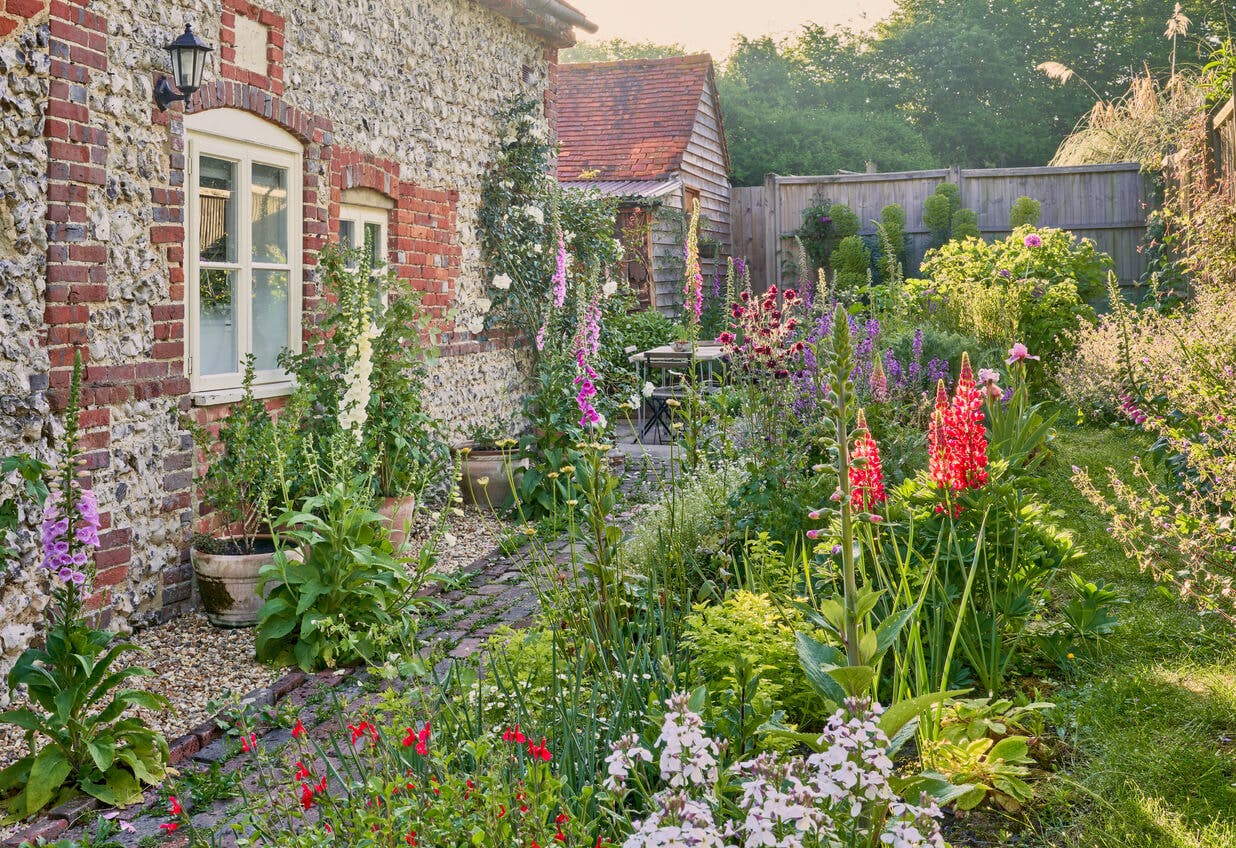 On trend
We touch base with trusted home gardening expert Frank Ferragine (a.k.a. Frankie Flowers) for an insider's perspective on what's blooming in the industry. "Gardening overall is on-trend," he says, "growing by 30-50% in Canada in the last year alone."
Stone walls
Ferragine has been keeping an eye on Pinterest for what's popping this year. Turns out stone walls are up 300%, which made them the top searched garden item on Pinterest in 2021. This goes along with the renewed interest in cottage gardens, which grew by 272%.
Whimsical colors
"Out are formal and in are more whimsical" gardens, Ferragine points out, so the cottage garden's "mix of brightly colored annuals, perennials, and vegetable plants" is an ideal fit. "Think of Monet's garden," he says, recommending bright orange and violet Beacon impatiens (for shade) and dahlias, zinnias, and Calliope geraniums (for sun).
Leisure zones
With the flowerbeds filled, you'll want to spend even more time enjoying different outdoor spaces. This includes everything from "dining on patios to having your own space to cook, dine, and entertain outdoors," to hot tubs "to heal our garden aches and pains." With demand and lead times bubbling over the top, don't put off placing an order.
Victory gardens
As author of the best-selling book Food to Grow, Ferragine is also following the rise in victory gardens (up by 219% on Pinterest), which he sees as no surprise. "Food prices are skyrocketing," he says, which is all the more reason to grow at home. In the United States, more than two in five households are growing food, marking a significant uptick since the start of the pandemic, finds the National Gardening Association.
Sustainable gardening
Part of growing your own food is working in tandem with nature. "Caring for the environment, welcoming wildlife and working with them instead of scaring them" is in, he says. This involves adopting practices like planting pollinator-preferred flowers or eliminating chemicals to attract bees, birds, and butterflies. "Gone are synthetic fertilizers and pesticides. Now we want rainwater gardens and overall sustainable gardening practices."
Check out some more of our tips on how you can make your home more sustainable.
Our best stories,
once a month.
By providing your contact information, you consent to Billdr sending you monthly emails. You can unsubscribe at any time.
Author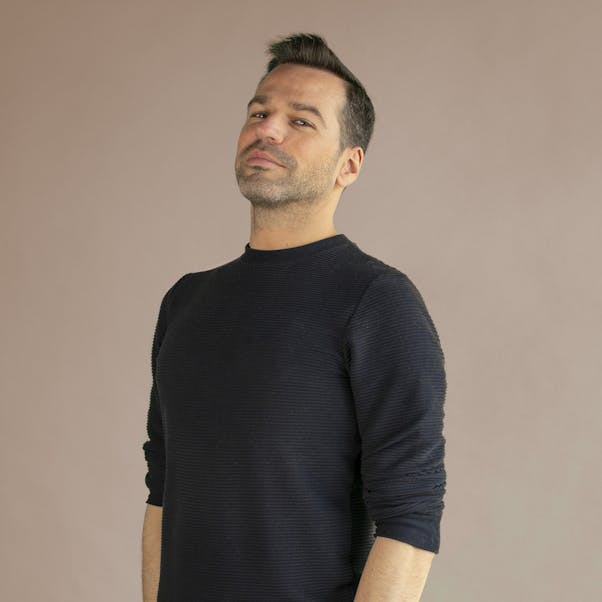 Michael Belcher is a writer, educator, and design obsessive living in Montréal, Québec. His film write-ups are published each year in conjunction with the Image+Nation film festival and he was a finalist in The Fiddlehead's 2021 Fiction Contest. Michael teaches Creative Arts, Media Studies, and English Literature at Collège LaSalle.
About
Billdr Magazine is an online publication packed with design trends and inspiration, expert insights, and personal home renovation stories. From planning a major renovation to navigating construction and maintaining your beautiful home, Billdr Magazine is here for you.