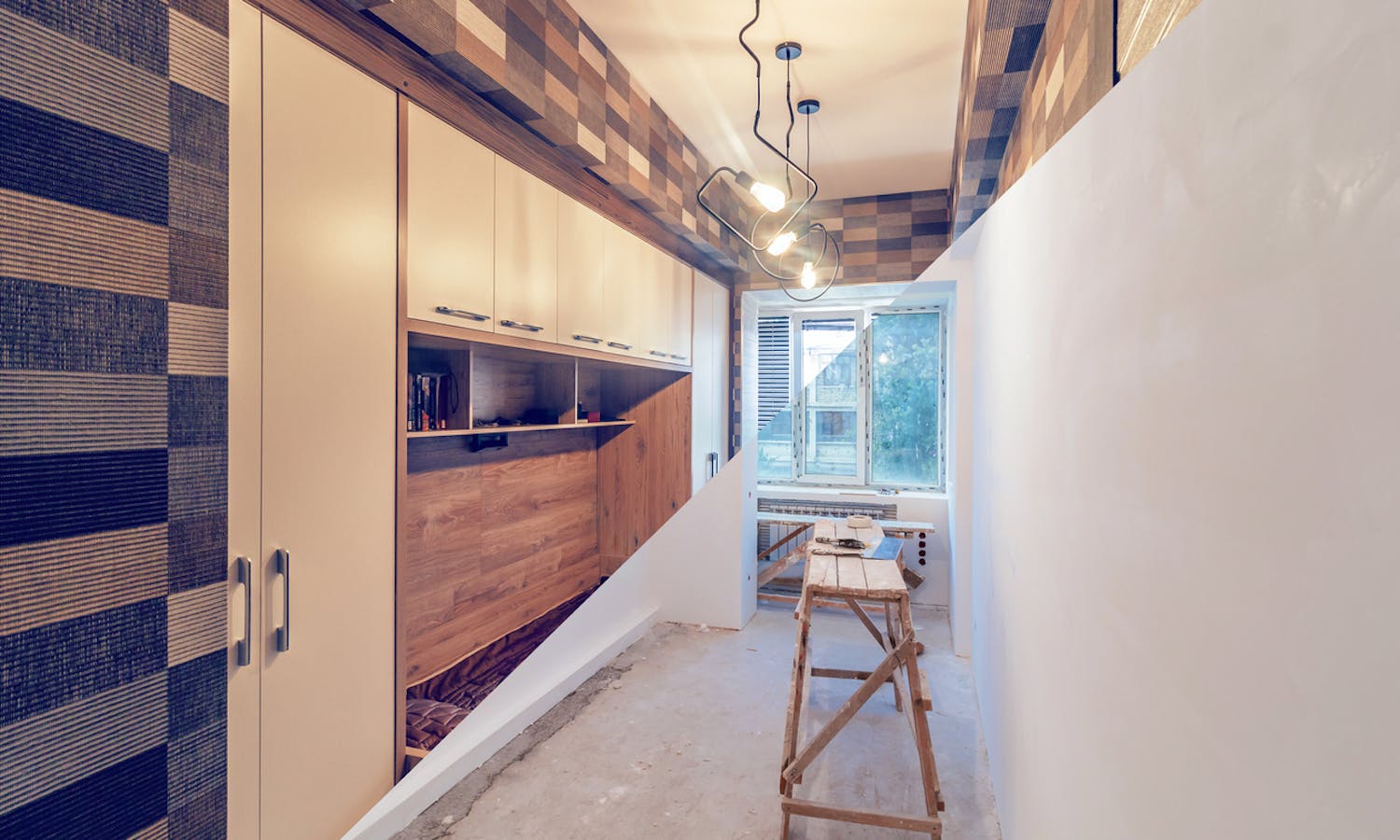 Home renovation preparation: How to protect your space and minimize cleanup
Home renovations can be highly involved processes. With scheduling, materials, floor plans, interior design, and working with a variety of professionals to get the job done, the last thing you want to worry about is the protection and cleanliness of your home. That's why it's important to prioritize ensuring you have a concrete idea of which areas and objects need to be protected so you can have a damage-free home and minimal cleanup at the end.
In order to find out how to feel prepared for and confident about your renovation and the quality of your space once the work is complete, we spoke with Thierry Nazon, Billdr's Head of Sales. Formerly a general contractor, Thierry gave us the inside scoop on how homeowners can confidently move through the renovation process knowing that their home will be protected and easy to clean.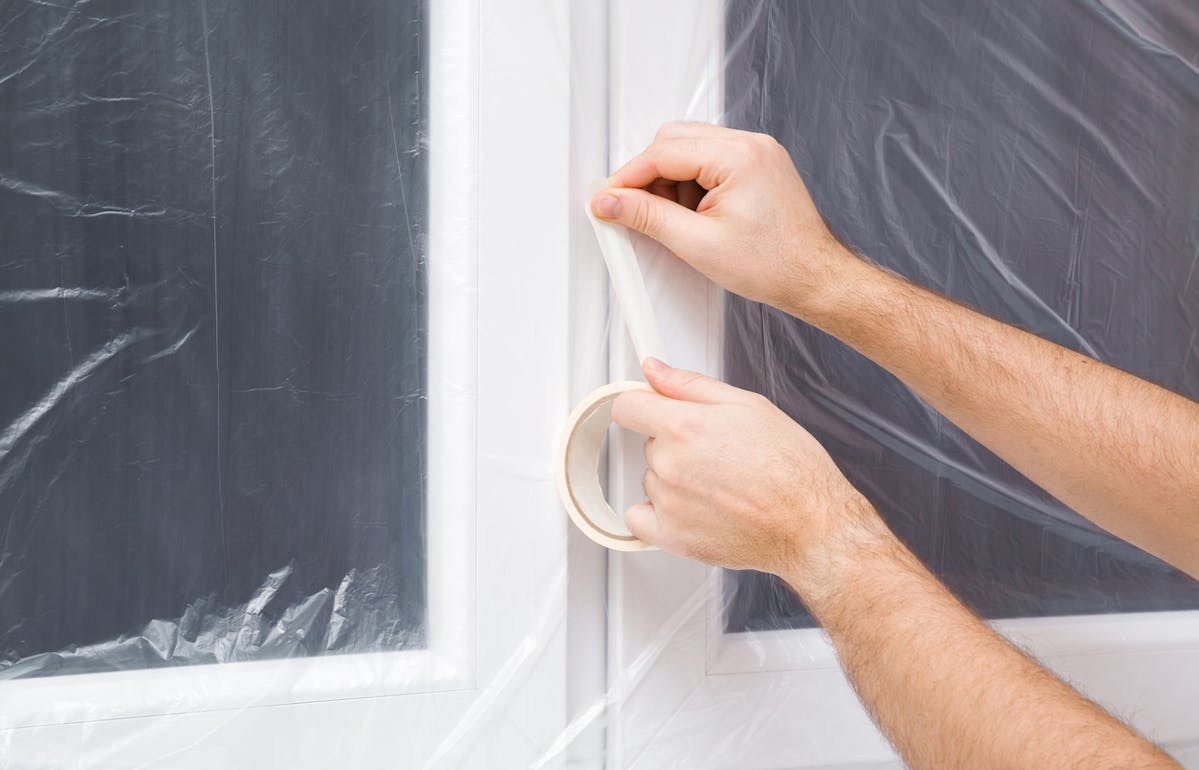 Preparing your home for a renovation
In addition to selecting materials, pinning down a general contractor, and locating an architect or interior designer, an important step that many homeowners forget to take is the process of preparing their home for construction. Renovations often produce a myriad of materials and residue that can cling to the surfaces of your home, so ensuring that your furniture is shielded is an important task. But where do you start?
"Before construction begins, you should lock anything you want to be protected in a secured room, and clearly mark any other furniture that needs protection so the general contractor knows what to look out for themselves," Nazon explains.
If you're also concerned about any sort of dust or debris traveling to other areas of your home, there are methods to effectively keep the rest of your home clean. In order to protect the other areas of your home that are not being worked on and ultimately reduce the cost of cleaning fees, Nazon suggests completely sealing off the construction space.
"The best way to do this is to remove the door to the room, install a sheet of plastic in its place, and place a zipper that runs down the middle of the plastic. That way, whatever work is being done is concealed in the space and doesn't impact other rooms."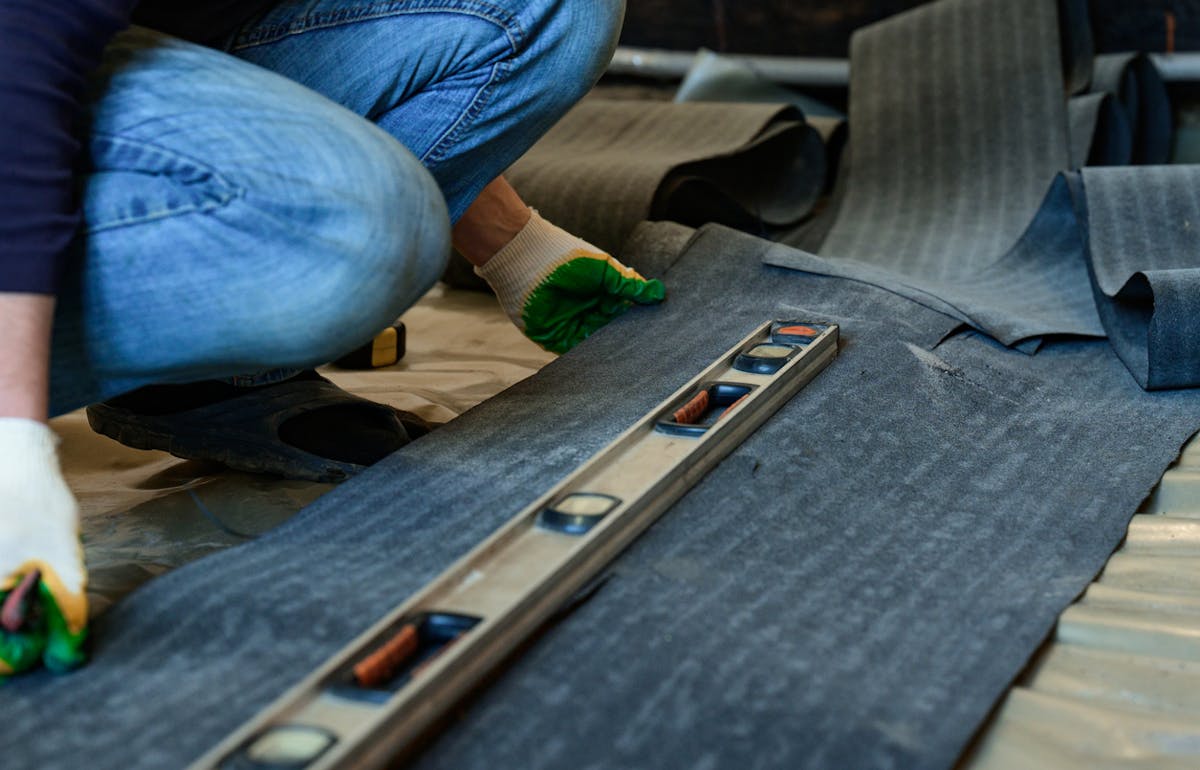 Protecting your floors
On top of objects and furniture that need to be shielded from dust or possible breakage during construction, an important part of the home that requires special attention is the flooring. With dust, dirt, boots, and power tools, your floor is subject to all sorts of damage.
"Protecting the floors both where the renovation is taking place and where it isn't is important to talk about with your general contractor," Nazon says. "A major factor to consider is the route that leads from the entrance doors to the renovation location. For example, if you're renovating a kitchen or an upstairs bathroom, you're going to want to protect the entrance, hallways, and staircase that lead to those rooms."
To give your floors the ultimate protection that will guarantee safety from damage, you're going to have to go a step further than a layer of paper. "Kraft paper will rip apart," Nazon states, "so you're going to need something that is shock resistant. If your protection is not shock resistant, there are going to be dents in your floor."
One of the top floor protectors that Nazon recommends is Ram Board, a high-quality floor protector that keeps any sort of dust, dirt, or liquid away from your flooring. To take the extra step of ensuring no damage is inflicted on your floors, Nazon also suggests using cheap rigid insulation boards. "They're insulating boards that you can place underneath whichever floor protector you're going to install, and they will ensure your protection is fully shock resistant."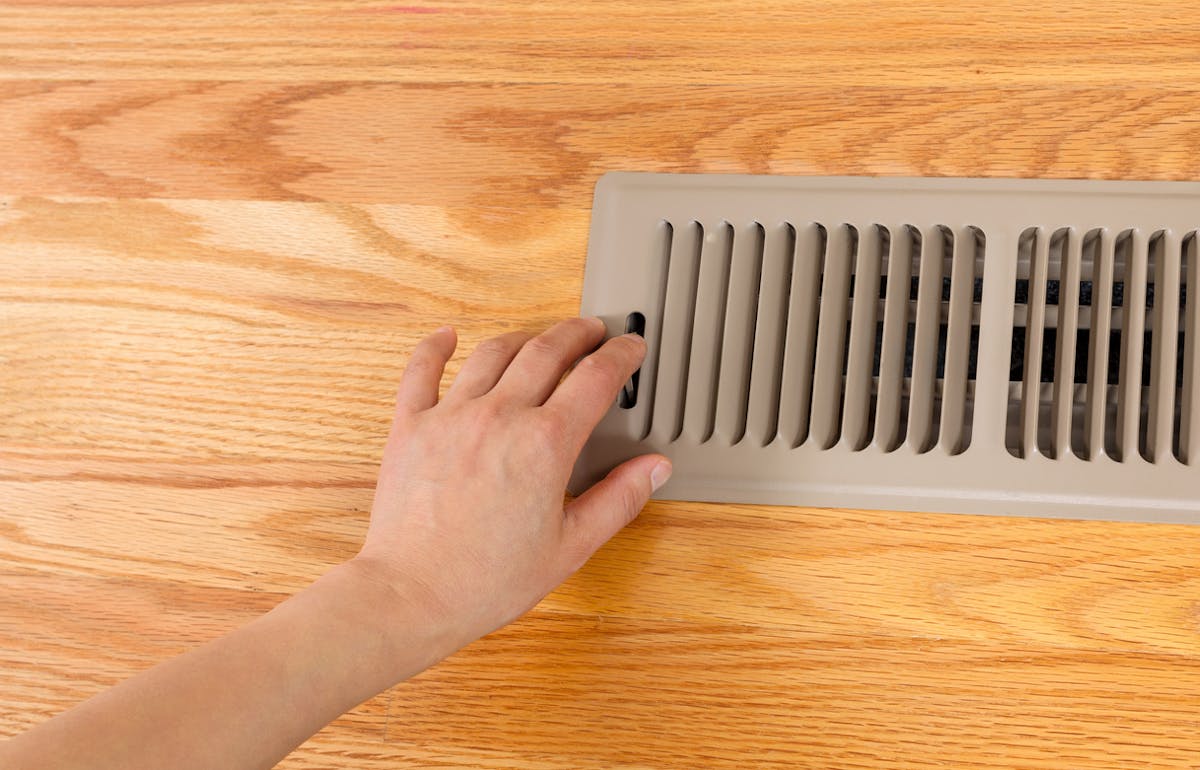 Reducing dust
To effectively reduce the amount of cleaning of your HVAC system post-construction, make sure to cover up your vents. "If there are vents from your central HVAC system in the space you'll be renovating," Nazon says, "make sure you turn off the HVAC system and cover the opening with plastic."
Remembering to turn off the HVAC and cover the vents will not only reduce the amount of cleaning within your HVAC system, but also prevent dust and debris from entering your newly renovated space.
"Dust will inevitably go inside the vents. If you leave it uncovered and turn it on after the renovation without having it cleaned first, dust will go everywhere and whatever cleaning you had done before will be ruined," Nazon explains.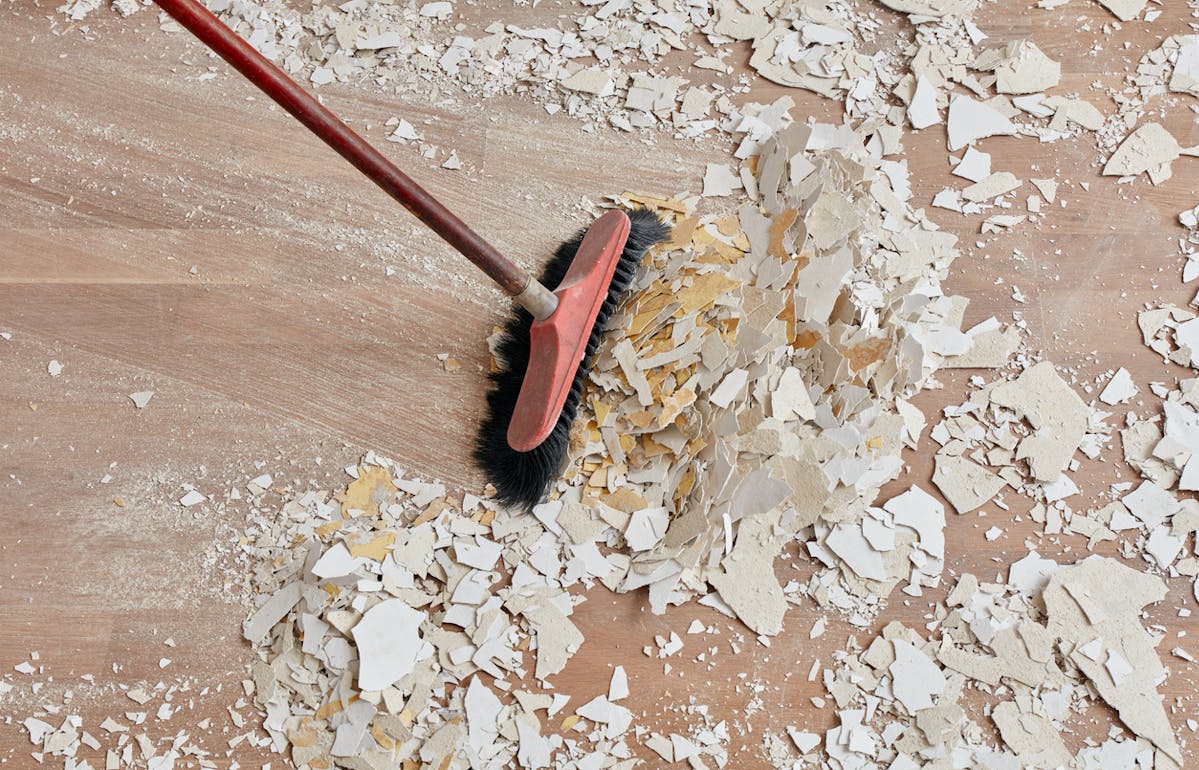 Making a post-renovation cleanup plan
Construction is finished and you finally have the home you've been waiting for… but it's time to face the cleaning portion of the project. Throughout construction, debris will have accumulated in several parts of your home. You will likely find that dust and debris coat the tops and insides of kitchen cabinets, windows, as well as your central HVAC system. But cleaning may be the last thing you want to do in your new home.
So, do you hire someone to clean or DIY? For larger projects like home extensions or full home renovations where a significant amount of work was done, Nazon leans in the direction of hiring a professional to do the cleaning for you.
"Renovations can be long and nerve-racking projects, so ideally you want to walk into your house for the first time after the project is finished and not be surrounded by dust, trying to clean it all up," Nazon says.
Larger renovation projects typically require a bit more cleanup work than some simple vacuuming done by you or the general contractor.
"After the renovation, you'll be dealing with construction debris, and using your residential vacuum is not ideal. You'll need something construction-grade to clean everything up," Nazon explains. Larger renovations can produce copious amounts of debris, so opting for a professional to clean up is the way to go.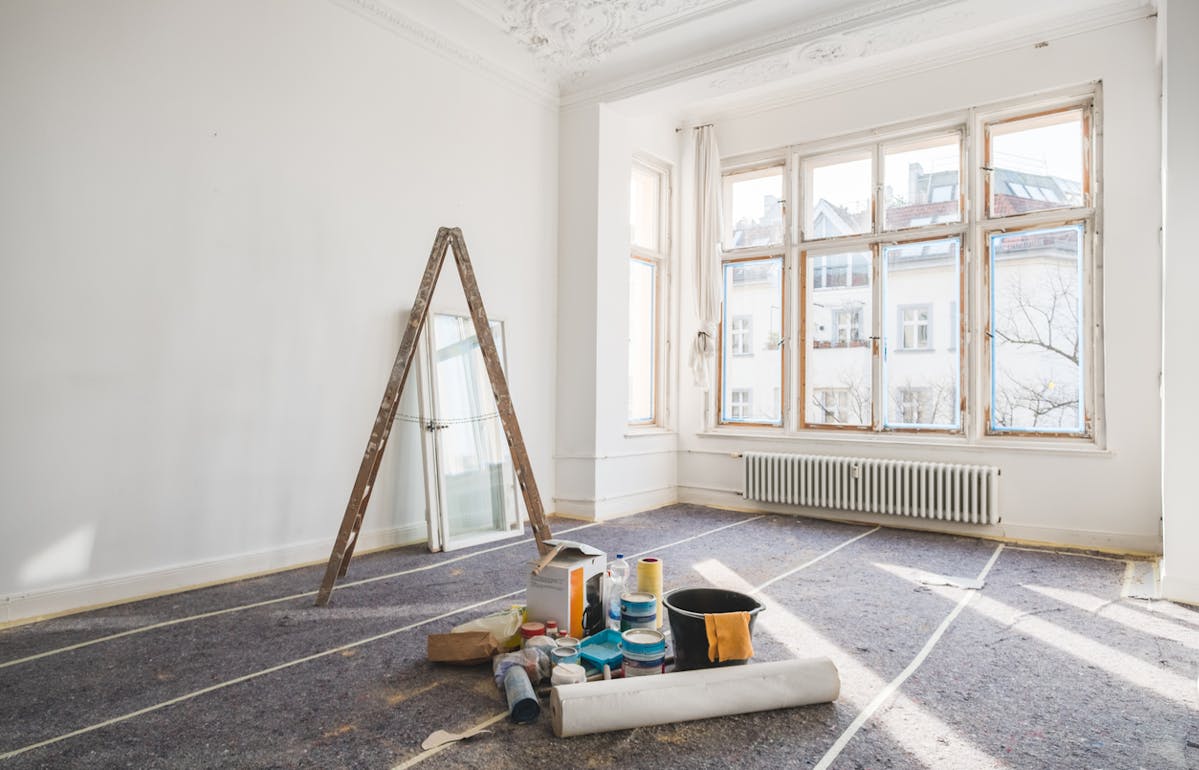 Before embarking on your renovation journey, take the time to establish a plan for protecting your home during construction so you can enjoy your new space without worrying about the mess. Not only does planning these aspects of the renovation guarantee the safety and integrity of your property during the construction process, but it also ensures a smooth transition back into your living space once the renovation is complete.
Our best stories,
once a month.
By providing your contact information, you consent to Billdr sending you monthly emails. You can unsubscribe at any time.
Author

Jamie is the Content Marketing Specialist here at Billdr where she writes and learns about the home renovation industry on a daily basis. Before Billdr, Jamie was previously an editor at an architectural and engineering consulting firm, and has a growing passion for writing about architecture and design. Outside of content writing, she enjoys reading and spending time outdoors.
About
Billdr Magazine is an online publication packed with design trends and inspiration, expert insights, and personal home renovation stories. From planning a major renovation to navigating construction and maintaining your beautiful home, Billdr Magazine is here for you.