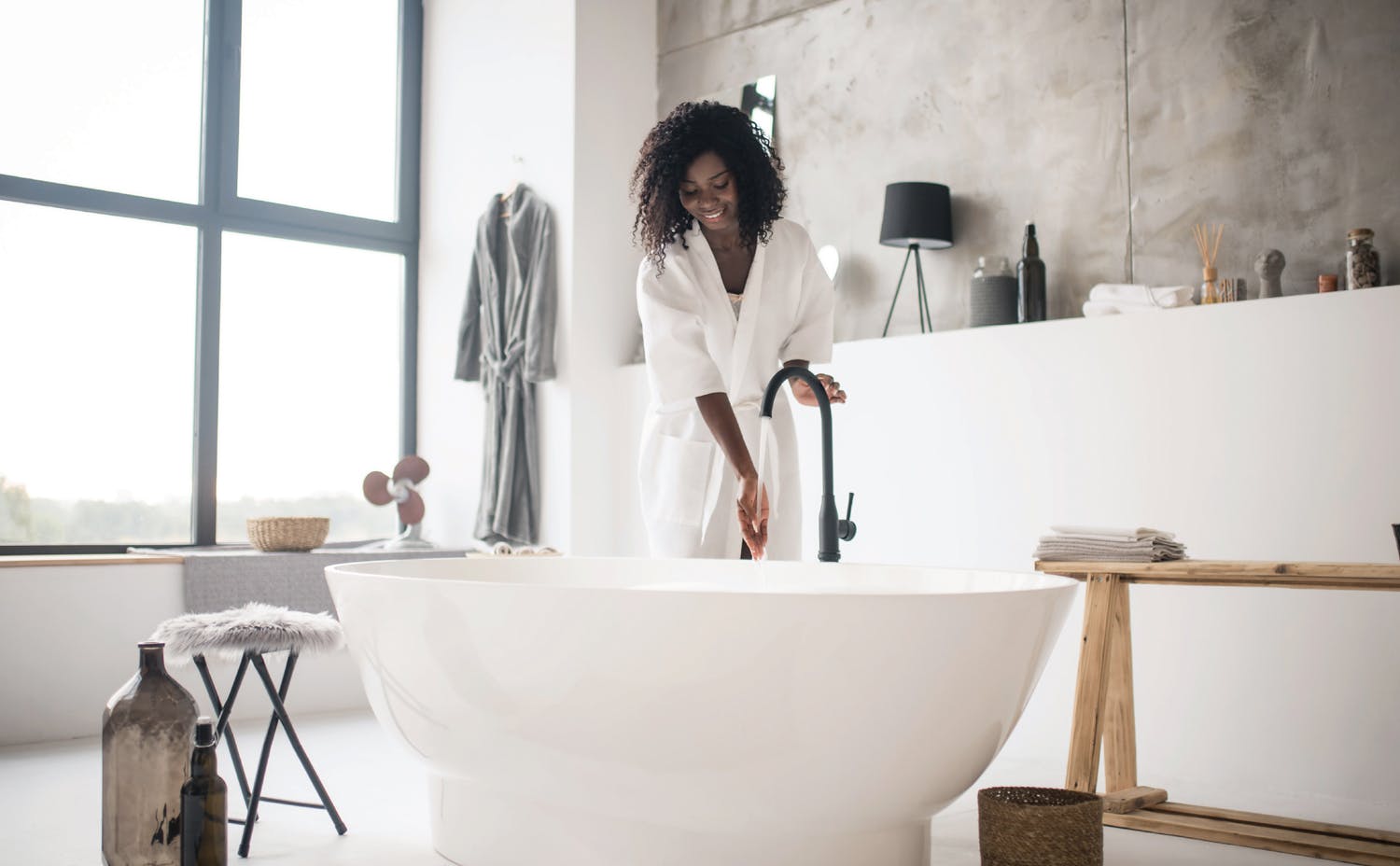 How to give your bathroom the spa treatment in 10 easy steps

With winter around the corner and sweater weather upon us, there's no better time to give your bathroom a cozy, spa-like makeover. Whether you have an ensuite bathroom with a stunning view or a windowless water closet, there are easy ways to make your space look and feel more luxurious.
Interior designer Frank Coluccino shares his top ten tips to help you transform your bathroom into a personal oasis.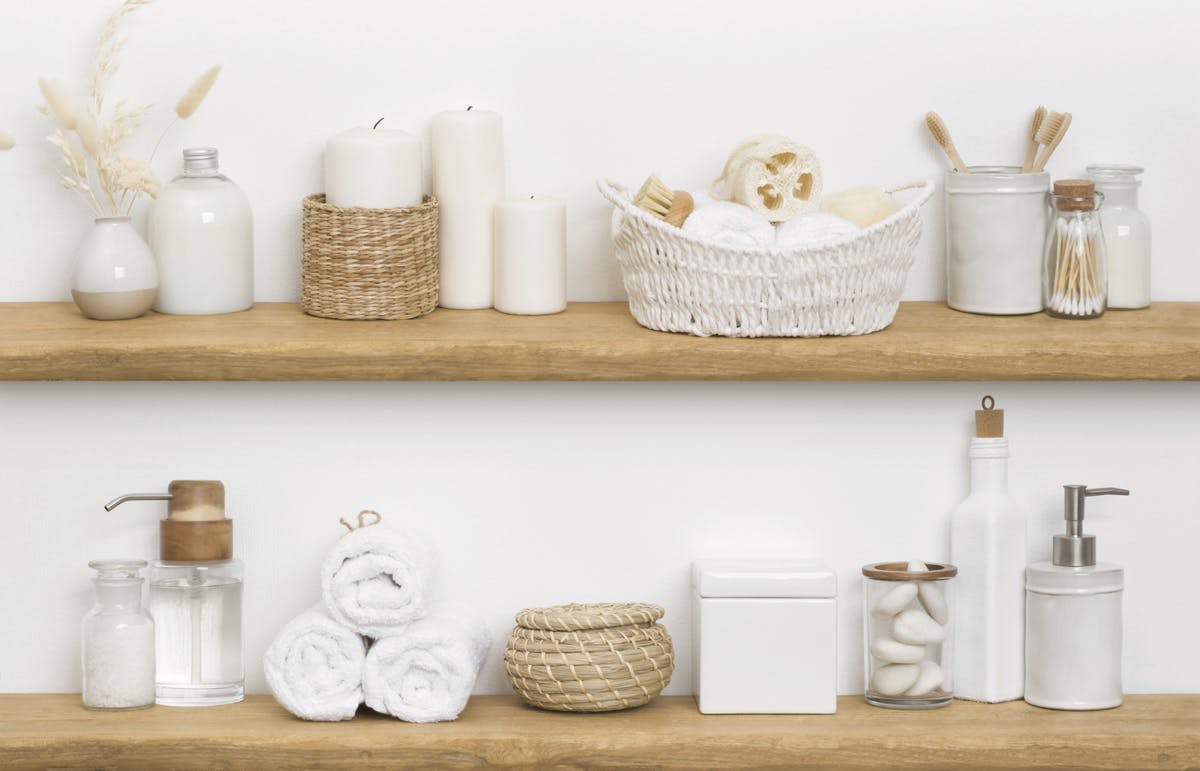 1. Declutter, organize and create storage
To create a calm atmosphere, Coluccino recommends clearing the countertop of all the items that you don't use on a daily basis. Instead, stow them in the vanity or medicine cabinet. Anything that remains out in the open should be organized in a visually pleasing manner. Clear glass jars can be used to store cotton balls, wicker baskets are great for holding towels, and a pretty tray doubles as a great receptacle for perfume, jewellery, or soaps. For a super streamlined look, pour liquid soaps, shampoos, and lotions into matching dispensers.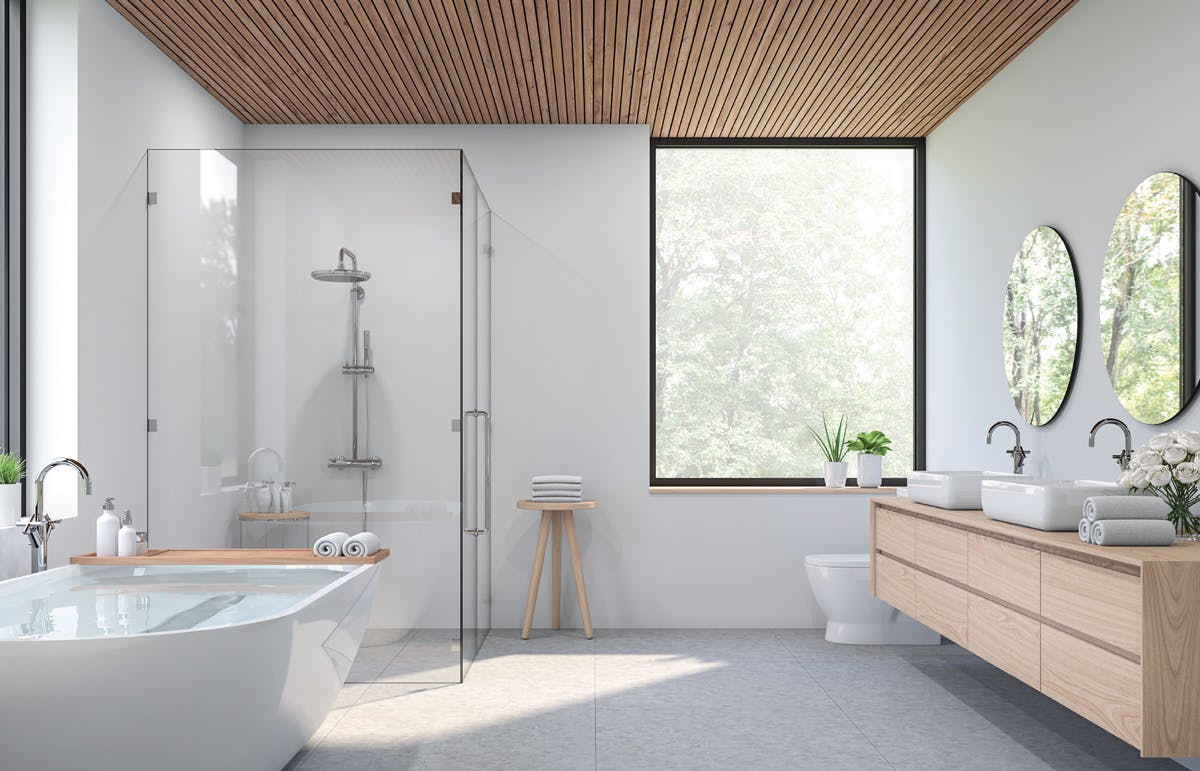 2. Design with nature in mind
Look to nature for inspiration and choose natural, organic materials like stone and wood for bathroom finishes, says Coluccino. If you're on a tight budget, try a porcelain tile that looks like stone or concrete. Bring in plants that do well in moisture-rich environments, dried eucalyptus for the shower and fresh flowers to add a touch of tranquility. When choosing mats, rugs, and towels, look for natural fibers such as teak, bamboo, jute, or cotton.
3. Choose calming colours
Painting is the easiest and most affordable way to transform your bathroom into a spa. Select neutral tones such as whites, off-whites, greys, beiges, or greiges—a mix of the two. Bring nature in here, too, with pseudo-neutrals like blues and greens for an added Zen layer. "If you would like to bring in a romantic feel, try colours like soft pastel pinks for accents like art work, vases, flowers, towels and rugs, which can all easily be changed out if you get tired of it," says Coluccino. "Spa bathrooms are not the place for loud paint or accent colours."
You may also like How to give your bathroom the spa treatment: the experts weigh in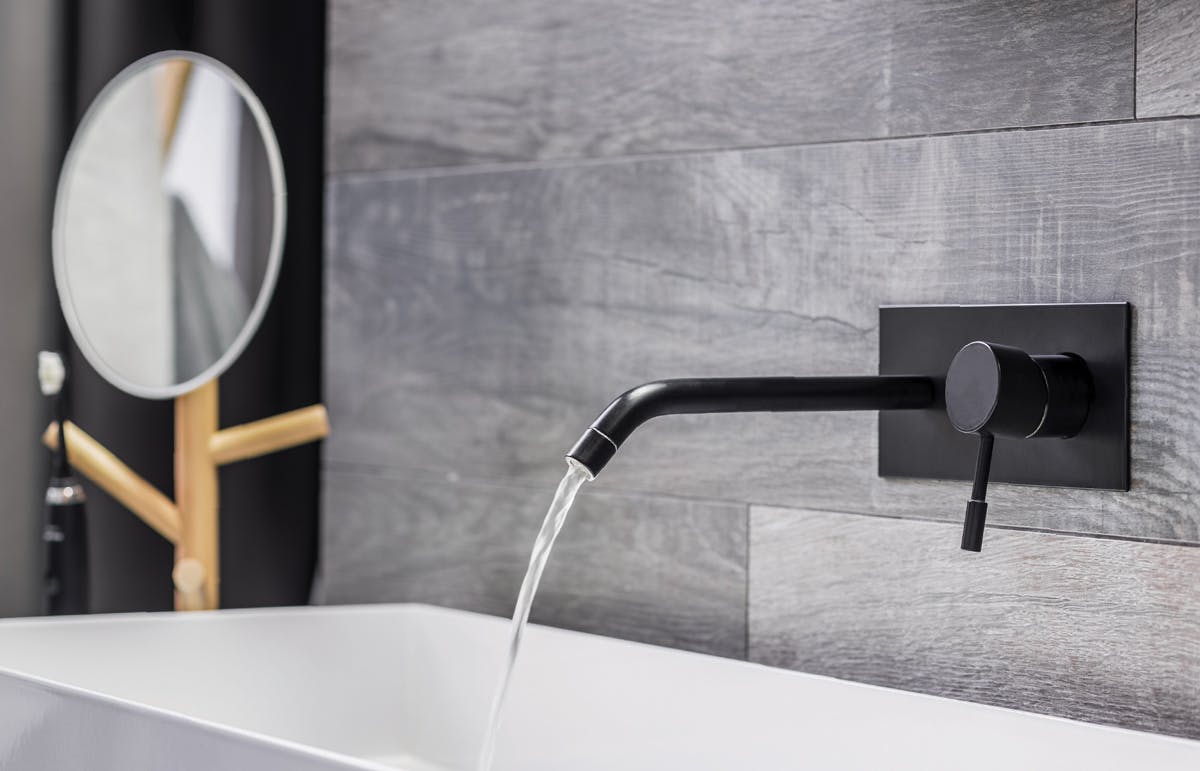 4. Treat fixtures like jewellery
You frost yourself, so why not your fixtures? Whether your bathroom hardware is gold, matte black, nickel, or bronze, always consider how things feel as well as how they look. These faucets and knobs will be part of your daily routine for years to come, so think about ergonomics as much as you do style. For a splurge, upgrade your old shower head with a massage or waterfall shower head for added relaxation or have a home steam shower installed.
5. Layer your lighting
Create a luxurious home spa environment with a mix of ambient and direct light, says Coluccino. Having a combination of chandeliers, wall sconces and recessed lighting adds drama and sophistication while dimmer switches help with relaxation. Curated candles can also enhance your home spa experience. And when it comes to candlelight, you can never have too much.
6. Keep your feet warm
Heated floors are a game changer, especially in colder climates, says Coluccino. Consider adding radiant heated floors to pamper your feet while stepping in and out of the shower. Alternatively, area rugs cover cold tiles and add a layer of visual interest, texture, and softness. Be sure to choose rugs made of natural fibres that are quick drying. For a more authentic spa feel, try adding a cedar or teak bath mat (both are water-resistant).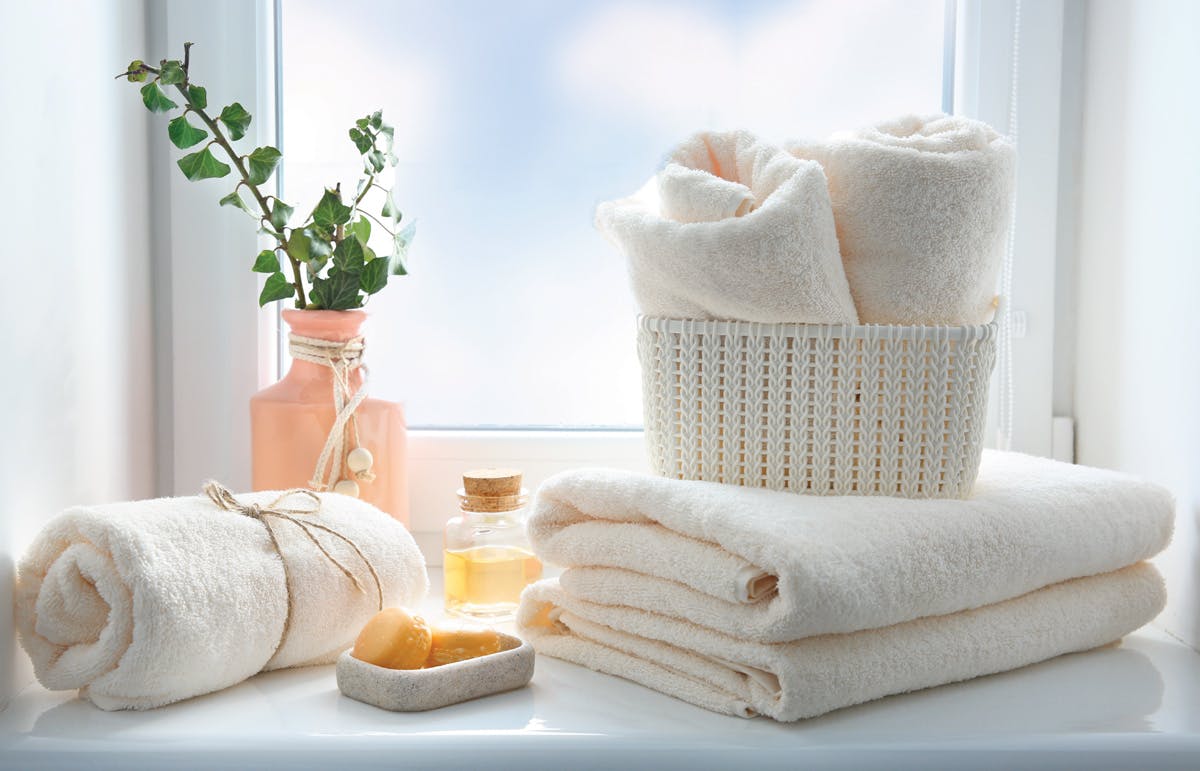 7. Throw out old towels
Give your bathroom an instant facelift by switching out your scratchy, miscolored towels and investing in a high-quality, matching set. For a real spa bathroom feel, choose towels that are plush, absorbent, and quick to dry. Upgrade your bath sheet storage with a towel ladder, baskets or indulge with a heated towel rack.
8. Diffuse stress with aromatherapy
Sense of smell is often overlooked in home design, but nowhere is it more important than in a relaxing spa environment. Essential oils like lavender, jasmine, and vanilla are known to create a calming effect while potpourri, scented soaps, lotions, and candles can all leave pleasant aromas without being too overwhelming.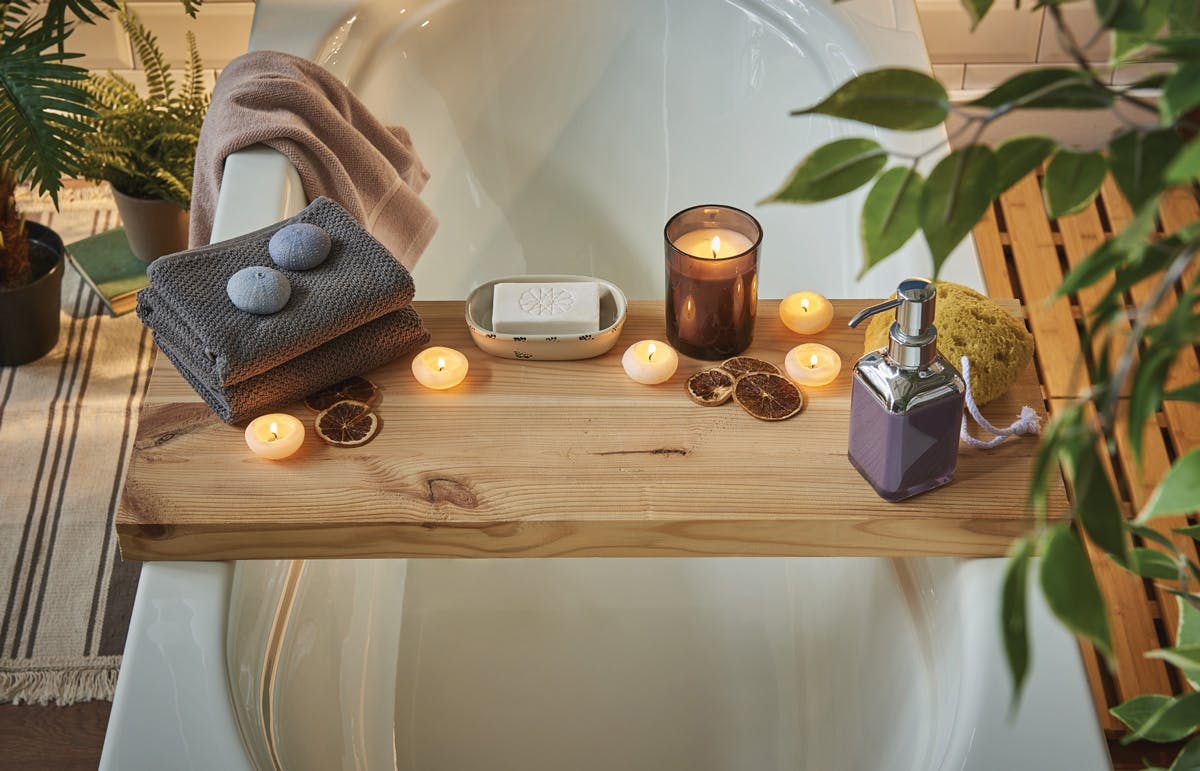 9. Bring everything within reach
If you have a stand-alone or drop-in tub, consider using a wooden or bamboo bath caddy to hold items like a glass of water (or wine), a book, chocolates, and bath accessories. This simple, inexpensive item makes a world of difference when you need to grab something during a soak. Keep a hand towel handy too to avoid slips from sudsy fingers.
10. Sit back and relax
If your bathroom has enough space, you may want to add a stool, bench or armchair. A spare seat in the bathroom is the epitome of luxury and it's useful too, especially when applying lotion after a bath or shower. Low on space? Put a seat in the shower. "Integrating a built-in or store-bought bench can elevate a shower, and also help provide relaxation," says Coluccino.
Our best stories, once a month.
By providing your contact information, you consent to Billdr sending you monthly emails. You can unsubscribe at any time.
Author
A freelance writer based in Montreal who writes about design, architecture and real estate, Ursula Leonowicz is a regular contributor to the Montreal Gazette's New Homes & Condos section. She also has her own blog, citycountry bumpkin. Growing up, she painted her bedroom a different colour every year; much to the horror of her parents.
About
Billdr Magazine is an online publication packed with design trends and inspiration, expert insights, and personal home renovation stories. From planning a major renovation to navigating construction and maintaining your beautiful home, Billdr Magazine is here for you.