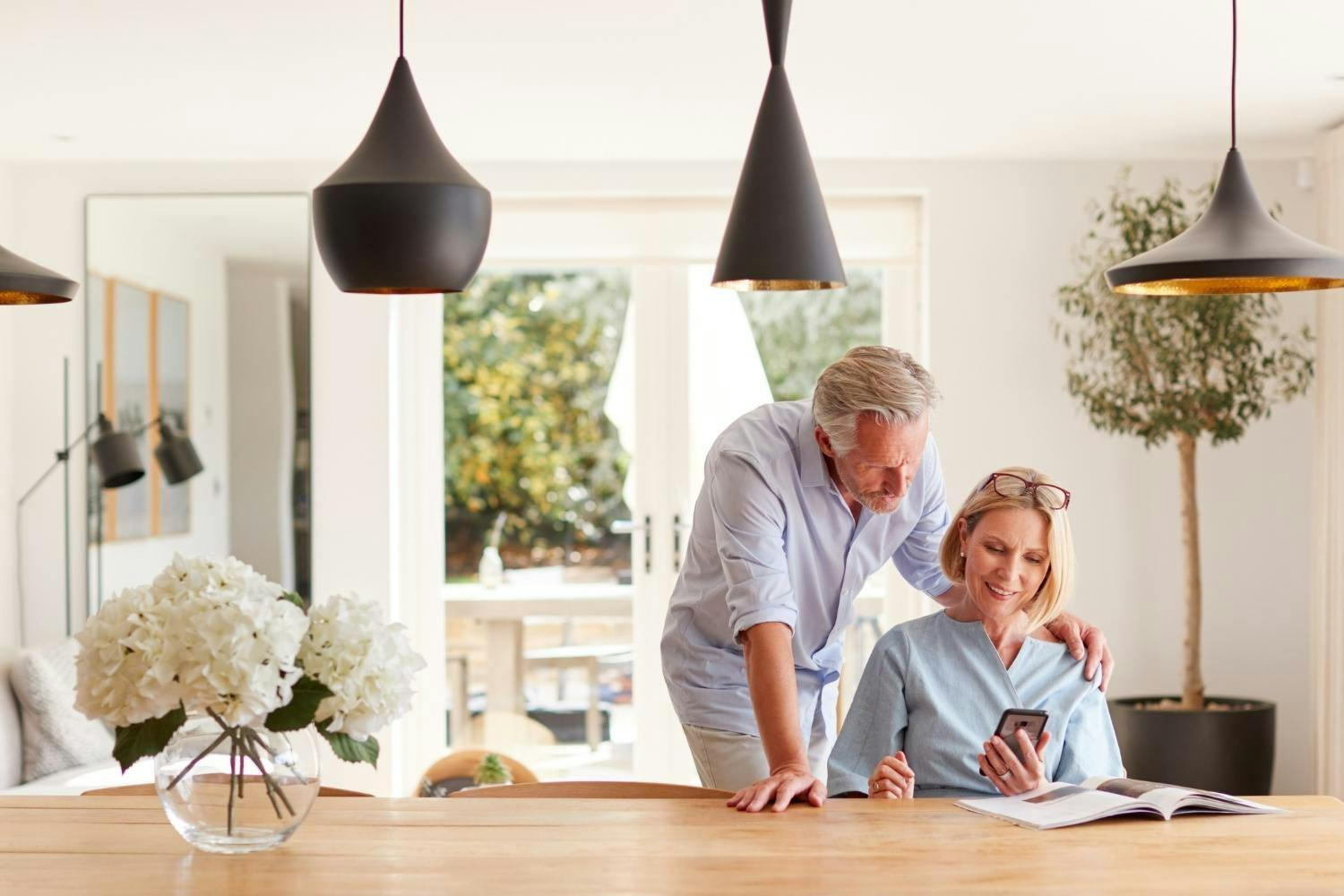 How to renovate to age in place
If you're planning a renovation, opting for a more accessible design now can determine whether you stay put later when you're old and gray. With this in mind, architect Victoria Suen and certified aging-in-place contractor Steve Cunningham share some of the principles you should consider to help future-proof your home.
According to a recent survey from the American Association of Retired Persons (AARP), 77 percent of older Americans plan to live at home as they get older. The statistics are similar in Canada. This isn't a new trend; the numbers have remained fairly consistent for a decade. But while many individuals want to grow old in their own homes, not all can.
A lot of older houses, especially those in urban centers, aren't designed with seniors in mind. Steep stairs, dark corners, and uneven floors can make it difficult for even the fittest retiree to age in place. That's why a major renovation is a perfect time to prep your home for what's to come.
"I always start by asking my clients about their end goal and how long they plan on living in their home," says Victoria Suen, a Toronto-based architect and Billdr partner who provides architectural design services to its clients through her studio Build X Design. "Then we work backward from the end goal to limit the amount of re-work they might have to do in the future."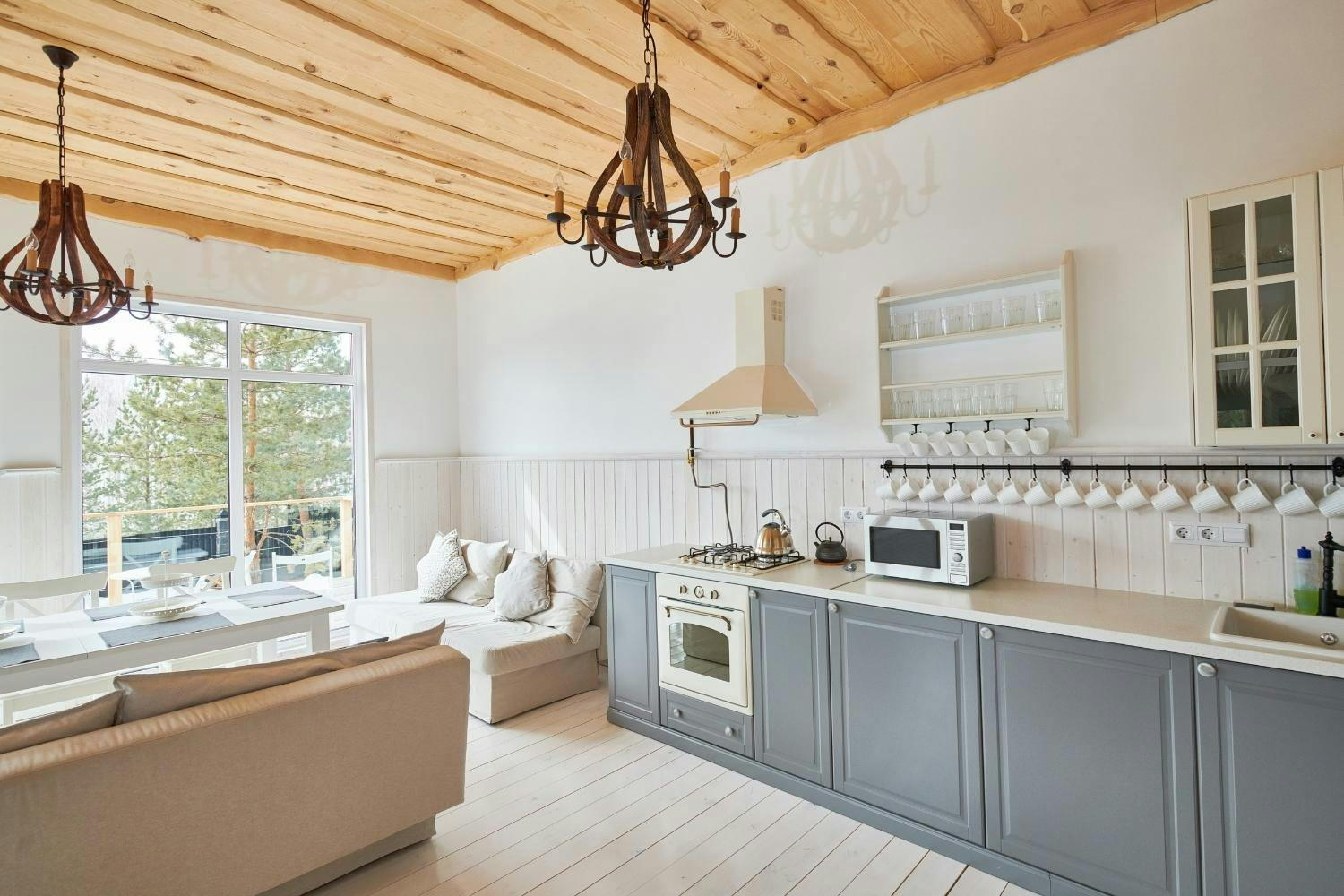 Planning for the ups-and-downs
They say that with age comes wisdom. Though that maxim is debatable, the aches and pains that come with getting older are usually not. Whether it's stiff knees that make climbing stairs difficult or a more severe loss of mobility that requires a walker or wheelchair, being able to move around your home comfortably and safely is vital.
While there are guidelines to help make homes more accessible, Suen says that it's not always possible to follow them, particularly when the space you have to work with is pre-determined and limited. For instance, "you need a roughly 60-inch diameter in order to be able to turn a wheelchair around," she explains. Older homes tend to have narrow hallways, which makes them difficult to navigate.
That's why an open concept can be advantageous in certain situations. But before you knock down all your walls, think about what it would take to close them back up again if you ever need to build a ground-floor bedroom. Ideally, you wouldn't want to close up a room where you invested in taking down a load-bearing wall. "Open concept might not be the best decision if your end goal is to live in the home forever," Suen adds.
If your bedrooms must reside on an upper level, Steve Cunningham, a certified aging in place specialist and president of Cunningham Contracting in Williamsburg, VA, suggests you take a good look at your staircase design during a remodel.
"When we design staircases, we think about where we're going to land," he says. With enough room at the top and bottom of stairs, it's possible to install a chairlift or even a compact elevator, which Cunningham says only requires a 4ft-by-4ft area.
For your home's exterior, where a chairlift might be unsightly, a ramp is a good alternative according to Cunningham. "We had a client who wanted to install a ramp for the future but didn't want it to look like one. So we hid it behind a brick veneer wall that winds to the front door," he shares.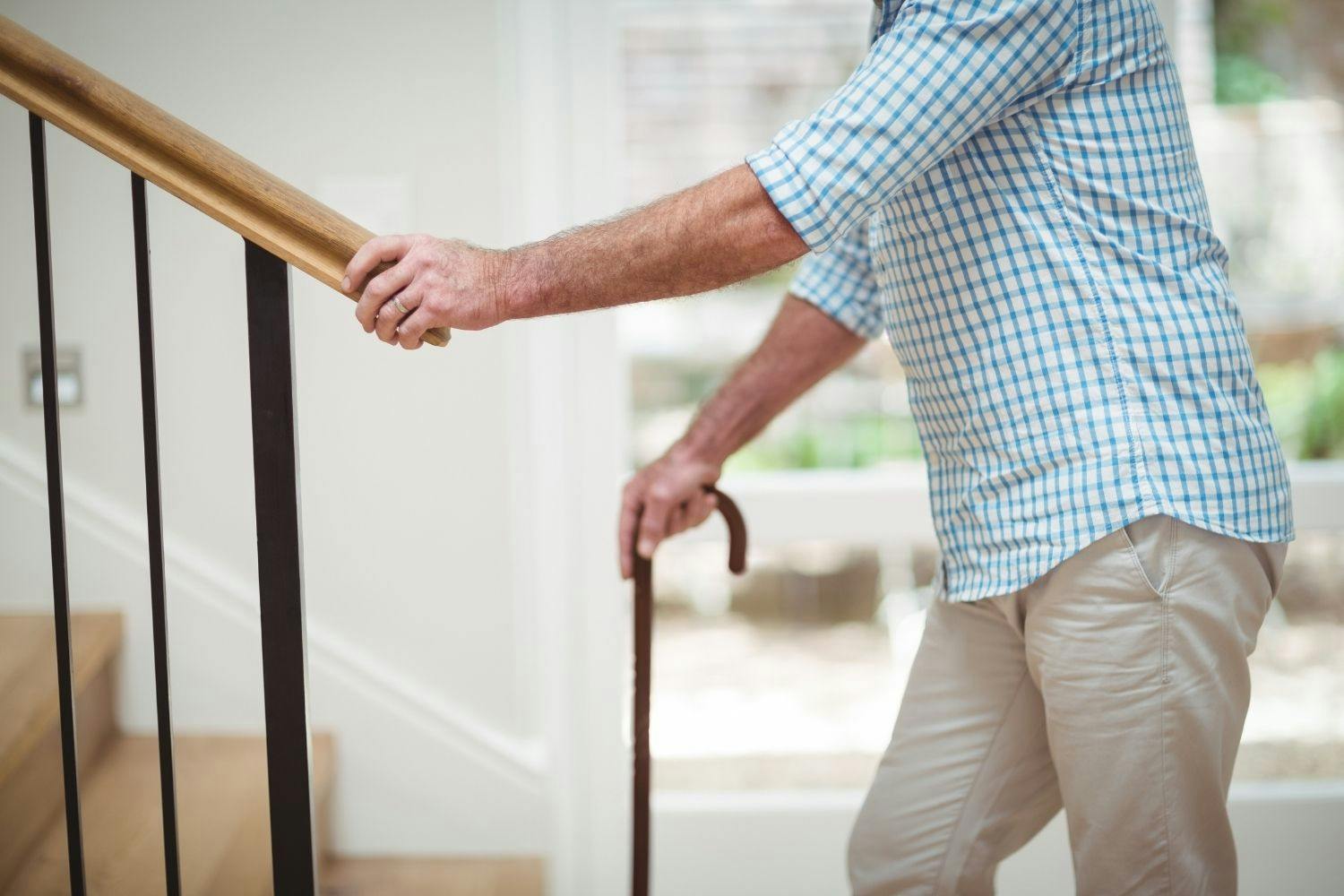 Having a vision for your vision
"A loss of mobility is just one aspect of getting older. Reduced vision is another, and one that we don't always think about as we renovate our homes," Cunningham says. Adding onto that, Suen states "A floating staircase might look great for instance but without a riser and tread, stairs can be difficult to navigate and dangerous for individuals with depth perception issues. An all-white bathroom can also be problematic. Contrast is important when you have low vision."
Your best bet for dealing with vision problems is installing the right lighting in the right places. Toe kick lights in your cabinetry, strip lights on your staircase, and lights that don't cast shadows on your cooktop and sink are all important elements to consider that can make your home safer now and in the future. "There is no real right or wrong as long as the lighting is sufficient," Cunningham says.
"Adding the infrastructure for smart switches is also a good idea," Suen adds. That way you can turn on the lights before heading down the stairs or in the bathroom in the middle of the night from your home assistant or smartphone.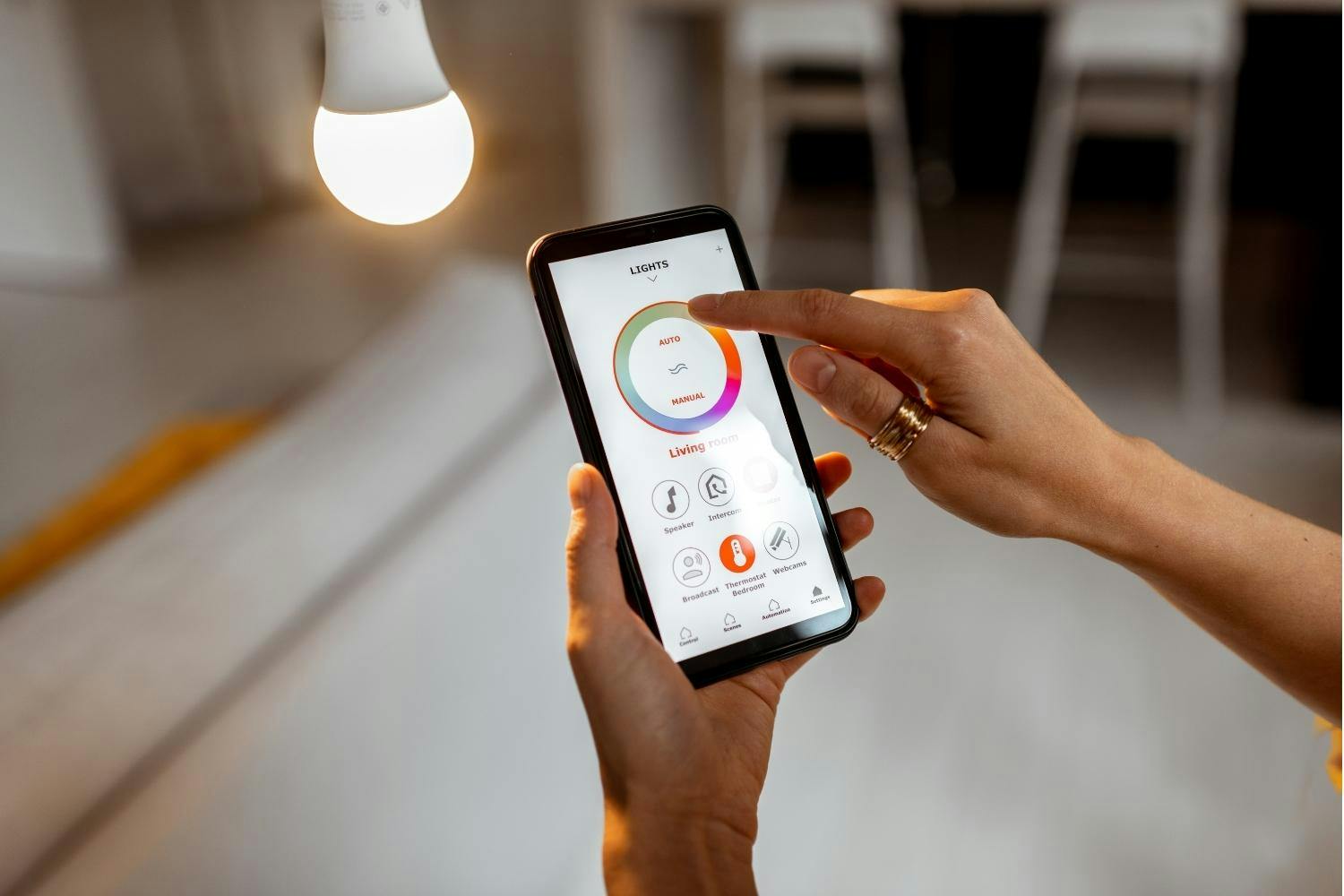 Suen admits that most people who are renovating their homes do so with their current needs in mind especially when budgets and timelines are tight. Like with any renovation, however, a homeowner who truly sees themselves living long-term in their property has to weigh the cost-benefit of undertaking any work. Though there are fairly easy ways to retrofit your space down the line — think grab bars in showers — ensuring that structural elements are well-designed for aging in the first place might truly be the key to calling your forever home, your home forever.
Cheatsheet: 10 ideas to make your home more accessible
Opt for a curbless shower. Eliminating the transition between your bathroom's floor and where you shower means fewer chances to trip and fall.
Install a permanent bench that you can use while showering.
Choose non-slip floors over high-gloss ones.
Wider is better when it comes to openings. Design your rooms to accommodate at least 36-inch doorways, if possible. Three feet is also the minimum required in between your toilet and any other obstacle, like your shower or wall, in order to accommodate a wheelchair.
Lever handles are easier to open than doorknobs, especially for arthritic hands.
Go for cranks. If you're changing your windows, choose models with casement mechanisms rather than gliders or double-hung. The latter are more difficult to open if you are in a walker, wheelchair, or have mobility issues in your hands.
Bottom drawer cabinets in your kitchen not only store more than traditional shelf cabinets but also make accessing your pots, pans, and plates much easier.
Install pull outs that can be brought down to counter level to avoid having to reach up into them, if you have a small kitchen and need to store some of your cooking supplies in upper cabinets.
Carve out a dedicated space at the entrance of your home that can accommodate a bench, which is necessary, especially as we age and it becomes more difficult to get our shoes on from a standing position.
Hire a specialist. A contractor who has undergone their Certified Aging in Place Specialist (CAPS or C-CAPS in Canada) training can help you make the right decisions during your renovation to reduce the impact of further changes down the line when your needs change.
Our best stories,
once a month.
By providing your contact information, you consent to Billdr sending you monthly emails. You can unsubscribe at any time.
Author

Jasmin Legatos is a freelance writer and small business owner based in Montreal. She has covered everything from breaking news to luxury travel, the airline industry and public transportation.
About
Billdr Magazine is an online publication packed with design trends and inspiration, expert insights, and personal home renovation stories. From planning a major renovation to navigating construction and maintaining your beautiful home, Billdr Magazine is here for you.