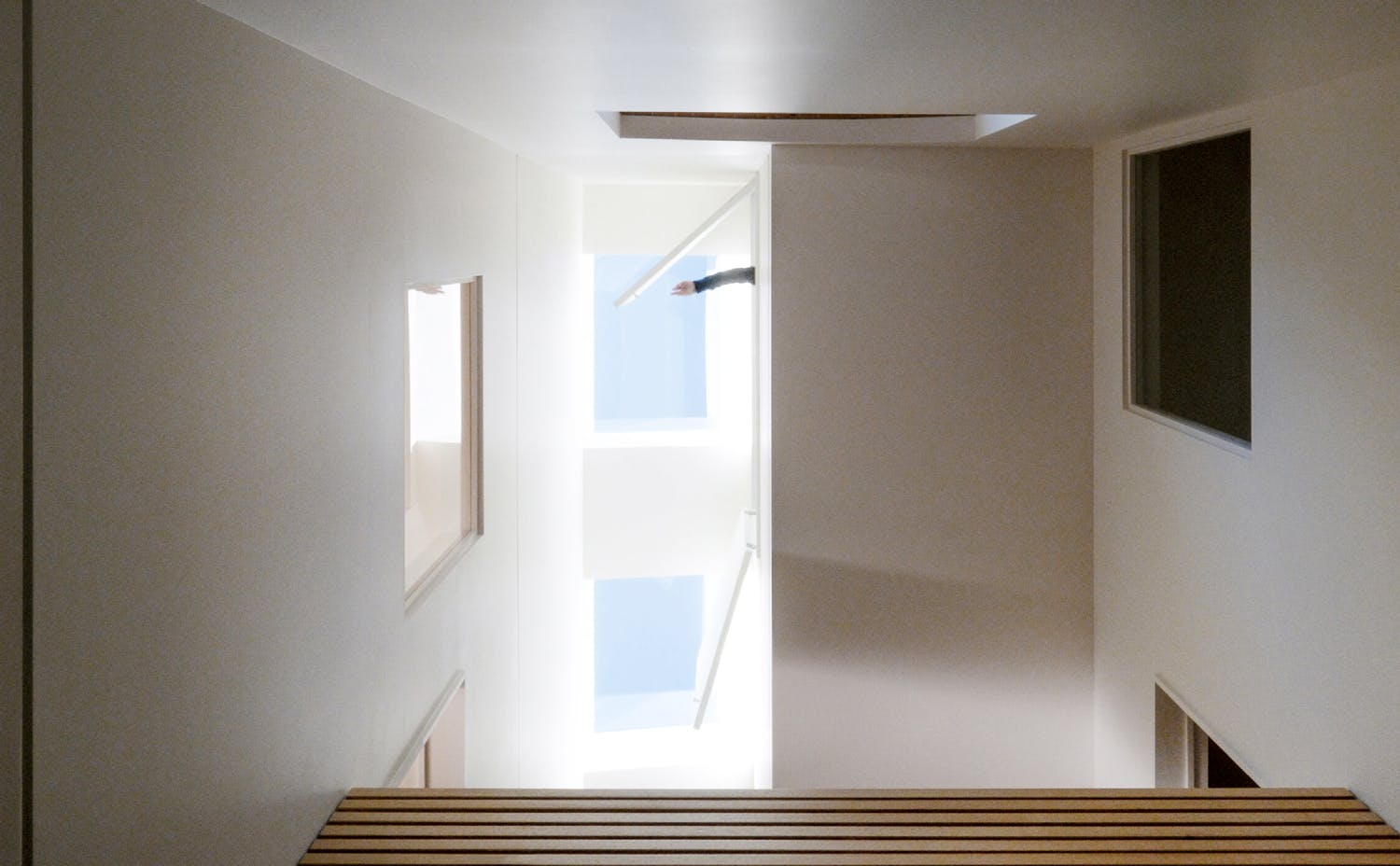 Inside La Brèche House: Let There Be Light
Architecturally speaking, part of what makes Notre-Dame-de-Grâce so charming is its unique mix of century-old brick and stone houses in modernist industrial styles that line its lush, tree-canopied streets.
Inside, though, many of the old homes are dark and disconnected from their natural surroundings. This was one of the main design challenges Appareil Architecture was tasked to solve as part of the refurbishment and expansion of La Brèche, a gray stone semi-detached home belonging to a couple and four children in the Montreal west-end neighborhood.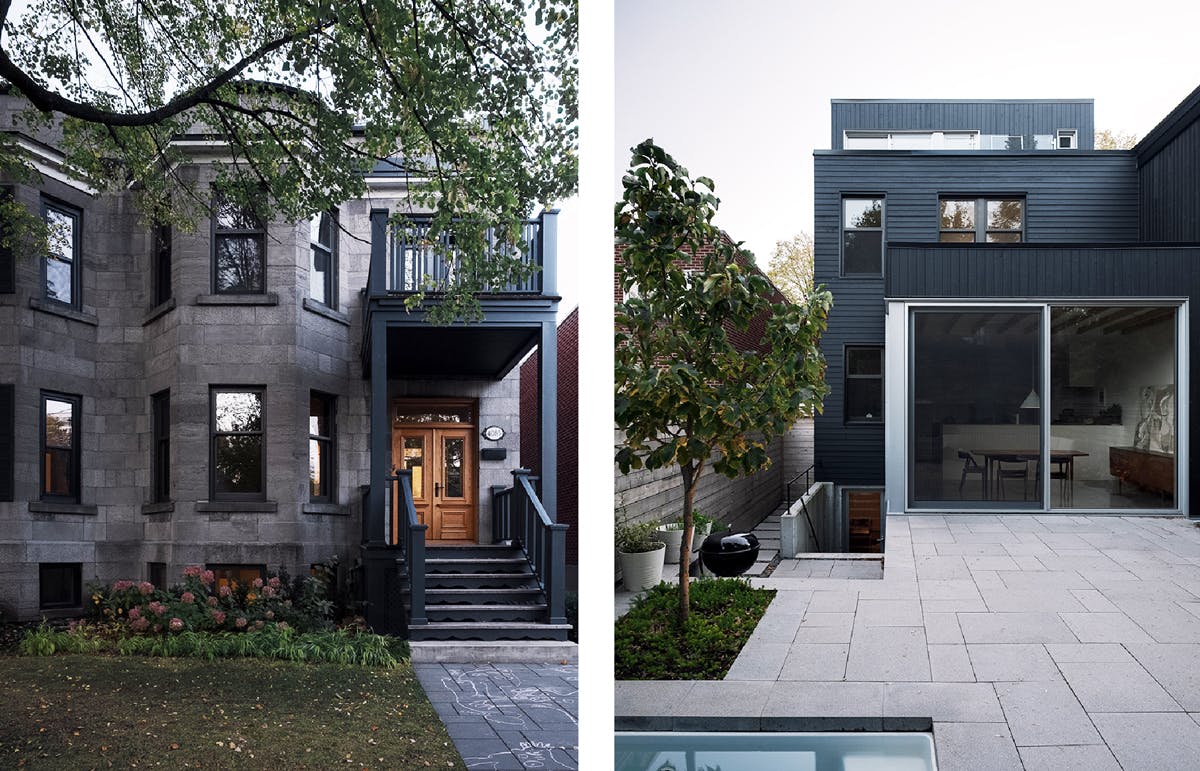 "Traditional houses in NDG are dark and have these really small windows that look out onto the backyards," says Kim Pariseau, founding architect of the Montreal-based multidisciplinary firm. "So, for La Brèche, the main challenges were bringing more natural light into the center of the house and reconnecting the entire home with the backyard."
While an open-concept living area would have allowed light to travel through the home's first floor, the couple preferred a floor plan with individual spaces for privacy and soundproofing. "They also wanted it to feel like a family home and didn't want it to be too minimalist or untouchable—they do have four kids, after all," says Pariseau.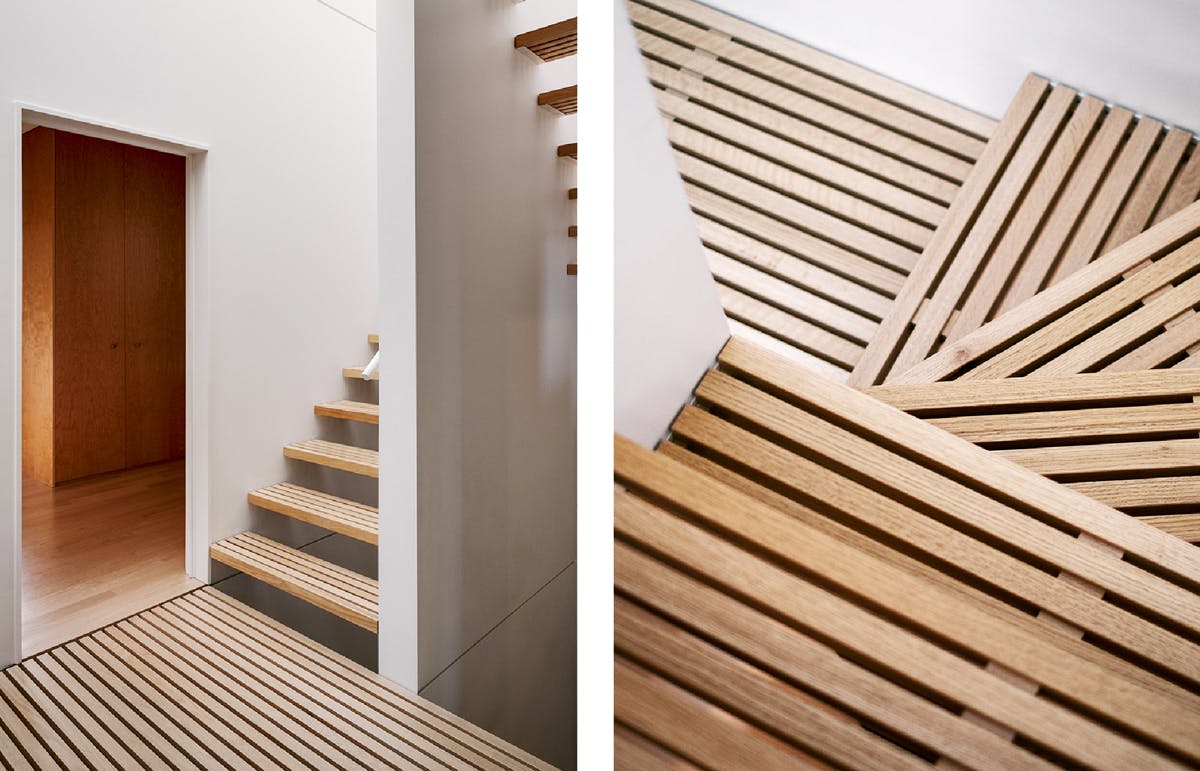 To strike this balance, Pariseau and her team decided to open up the house with skylights that diffuse light from the ceiling to the ground floor. A slatted, wooden staircase creates windows for light to travel further. "The openwork wooden staircase gives it a bit of a Japanese aesthetic, which is interesting because Japanese design tends to use natural light to optimize space," explains Pariseau.
The choice of a natural white oak keeps the space bright and refreshed. "It adds a lot of warmth and also clearly defines what was added during the renovation," says Pariseau. "It marks the difference between old and new, traditional and modern." A guiding principle throughout the project was to inject a touch of modernity without detracting from the home's traditional character.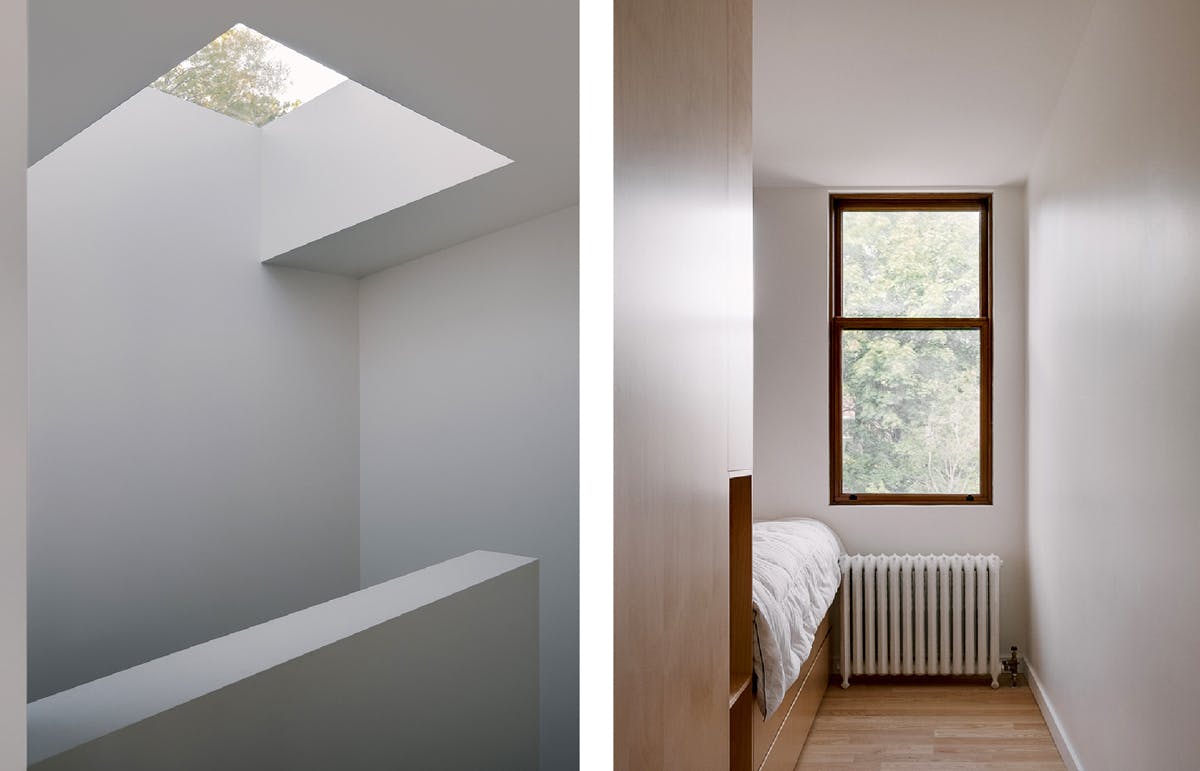 To bring in even more natural light, two large windows and a glass door were installed in a new, mezzanine-level primary bedroom, which overlooks the backyard and alleyway and opens onto a private rooftop terrace. The new master bedroom that sits at the top of the stairs also allows light to pour in throughout the day.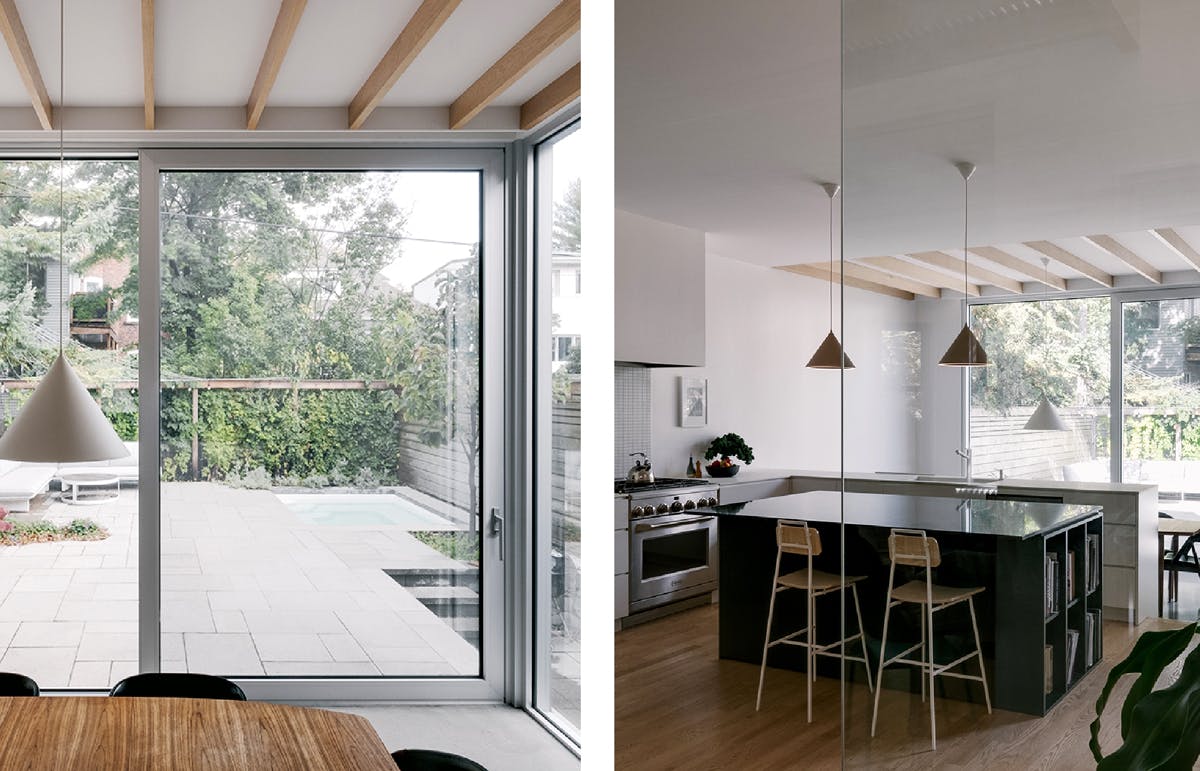 As a way to gain space on the ground floor and make the ceiling look higher, the team built an extension off the kitchen to serve as a dining area. One step below the kitchen and facing onto the backyard, the dining space creates a connection with the outdoors and allows an abundance of natural light to flood the ground floor.
"It was a very well-built home with a beautiful facade, and we really wanted to preserve that, so we kept the patrimonial vibe going in front and created a new look for the back of the house," she says.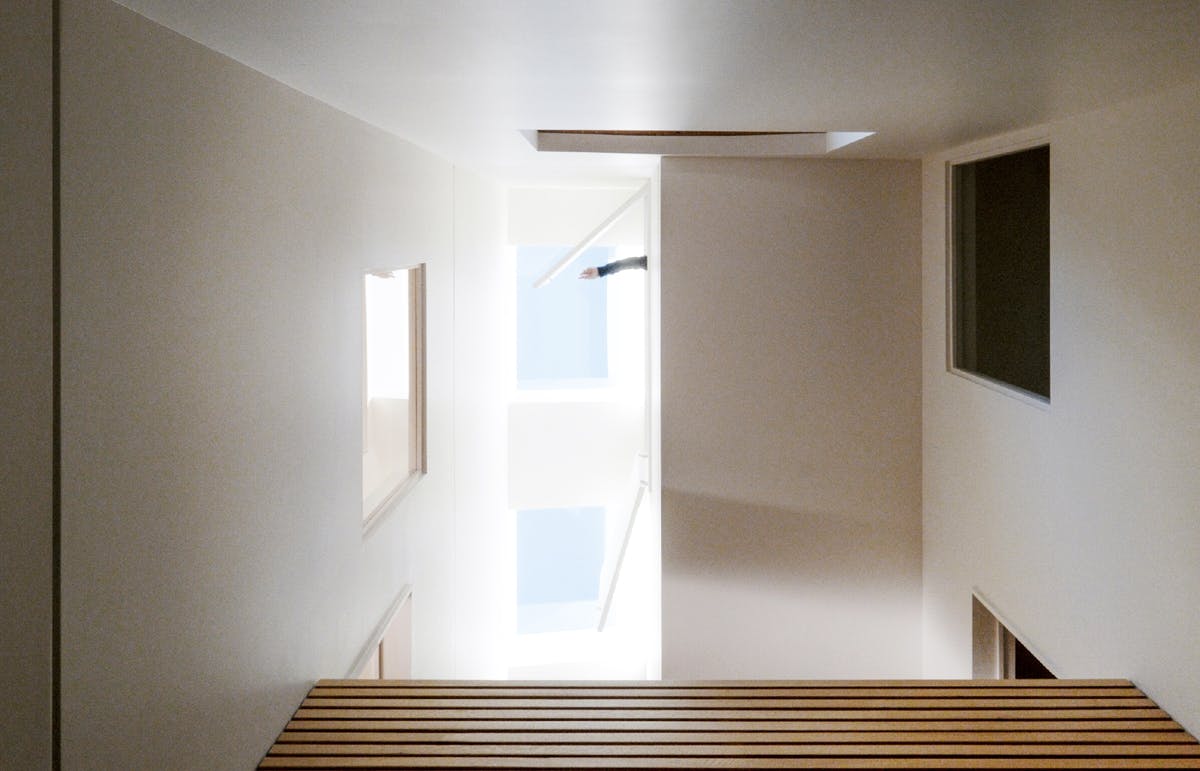 Looking back at how dark and disconnected the house's interior once was, it's easy to see how adding openings for more light gave La Brèche House a second life. Or, as Leonard Cohen might put it: "There is a crack, a crack in everything. That's how the light gets in."
Our best stories,
once a month.
By providing your contact information, you consent to Billdr sending you monthly emails. You can unsubscribe at any time.
Author
A freelance writer based in Montreal who writes about design, architecture and real estate, Ursula Leonowicz is a regular contributor to the Montreal Gazette's New Homes & Condos section. She also has her own blog, citycountry bumpkin. Growing up, she painted her bedroom a different colour every year; much to the horror of her parents.
About
Billdr Magazine is an online publication packed with design trends and inspiration, expert insights, and personal home renovation stories. From planning a major renovation to navigating construction and maintaining your beautiful home, Billdr Magazine is here for you.