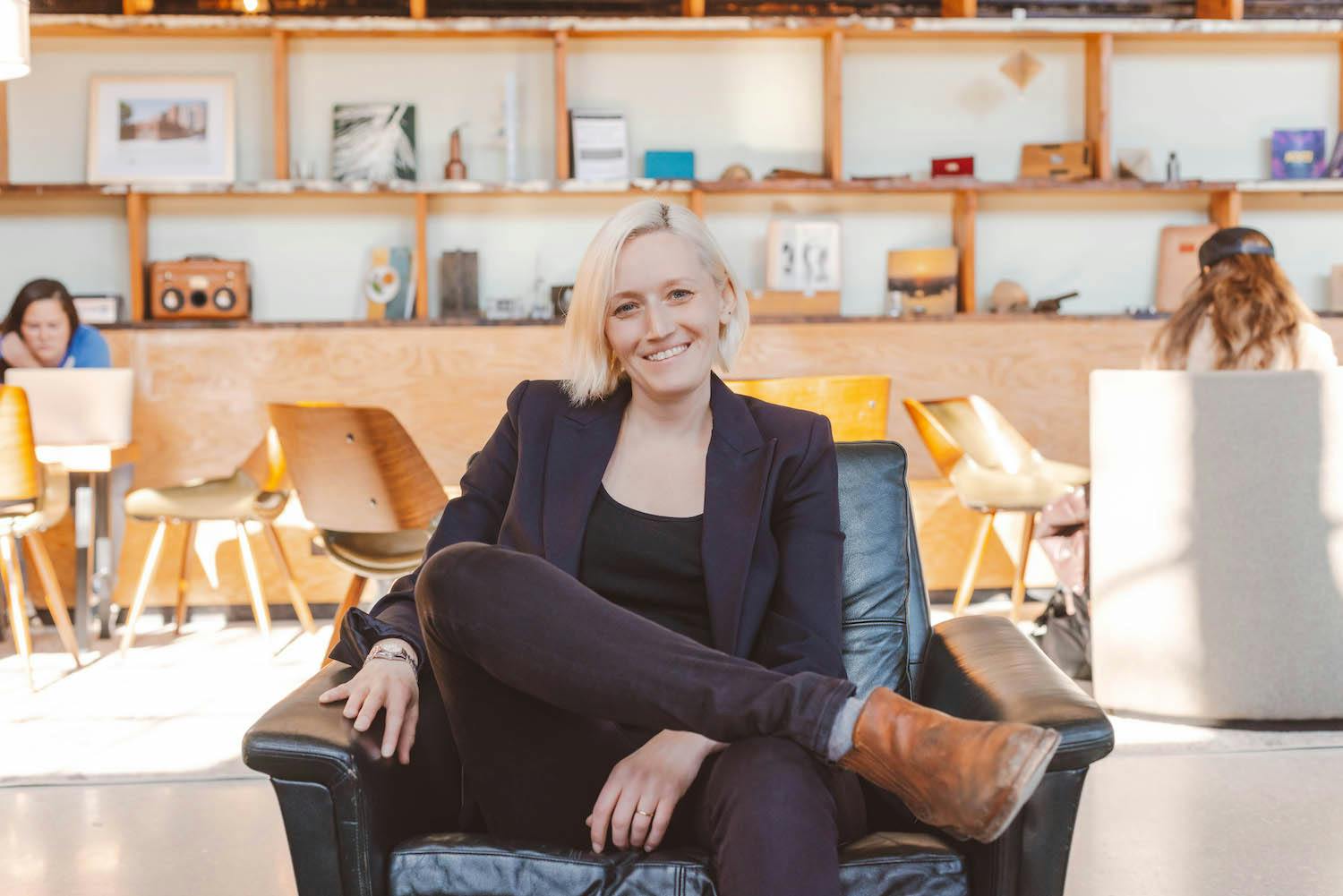 Meet Elyse Agnello, AIA and co-founder of Guild Row
Elyse Agnello, AIA, is the founding principal of DAAM, a Chicago-based architecture and design firm, and co-founder and design principal of Guild Row, a new type of social club where the creative and civic-minded connect in Chicago. Throughout her career, her work focused on strategies for revitalizing existing structures, new design processes for effective project delivery, and the creation of architectural spaces that prioritize the end-user experience. Here, Agnello shares why she finds Chicago's city grit charming and offers a glimpse behind the renovation of her loft in a converted bra factory.
How would you describe your design style?
My impulse is to answer this question by saying I don't have one particular style because my designs are most often in direct dialogue with the existing conditions, but I think that is not necessarily self-aware. Stylistically, I tend to lean towards natural materials and the use of light as material. I like to integrate moments of texture and complexity as a counterpoint to my inclination toward neatly organized and open airy spaces. I aspire to a healthy balance of Bauhaus-inspired simplicity and context-inspired idiosyncrasy.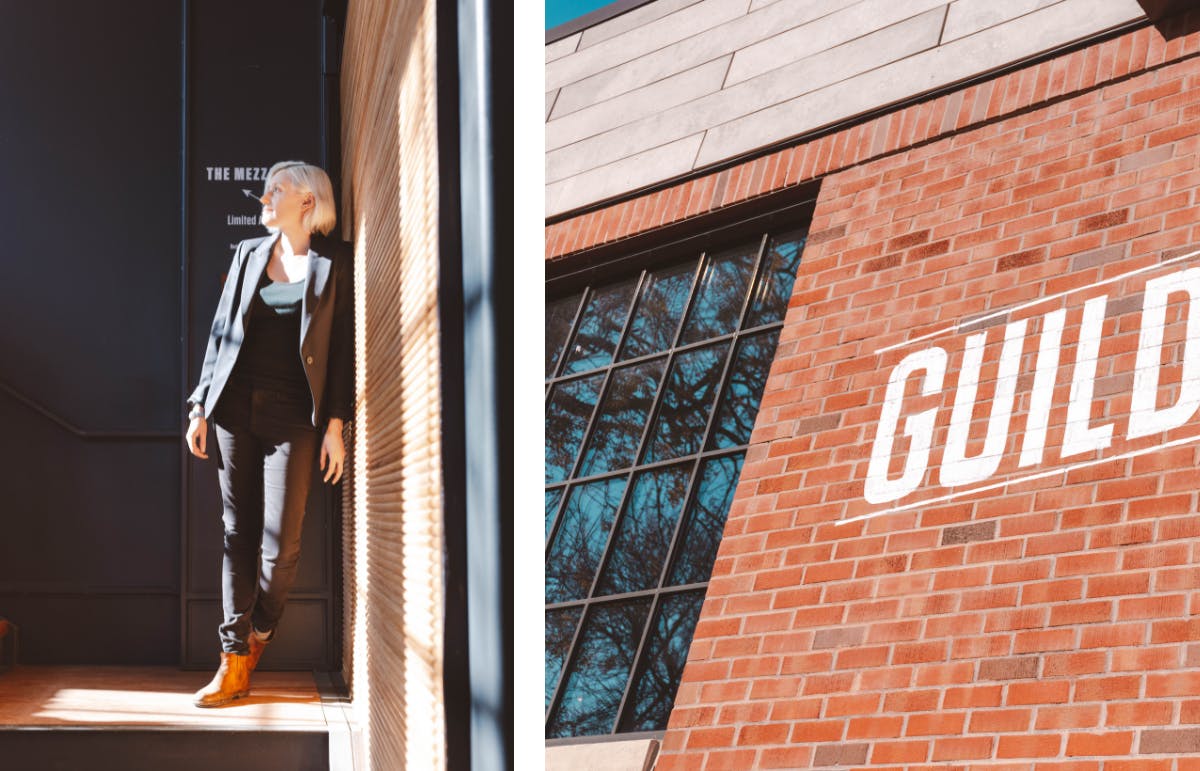 From a design perspective, what's the best thing about your home?
My home is a loft within a converted garment factory that used to make bras. It was converted into condos in the early 90s. The best feature is the exposed brick northern-facing wall that has 10-foot tall hunter-green frame windows lining it. We get wonderful indirect light and have lined it with plants that bring me joy daily.
Which room in your home is your favorite and why?
It's an open loft, so we don't have rooms per say… yet. My favorite area to be in is the double height living area. In the cold months, it cozies up when we turn on the fireplace; and in the warm months, it feels airy and connected to the outside.
Have you ever embarked on a major reno?
As an architect, I've worked on a handful of renovations and adaptive reuse projects. Guild Row was my first foray into renovation as owner/developer. Though I was also the architect on that project and I have two partners in that business, it was a very different process. My husband and I are also about to embark on the renovation of our condo. We're hoping to start this fall if all goes as planned... the master bathroom is currently demo'd because I got impatient!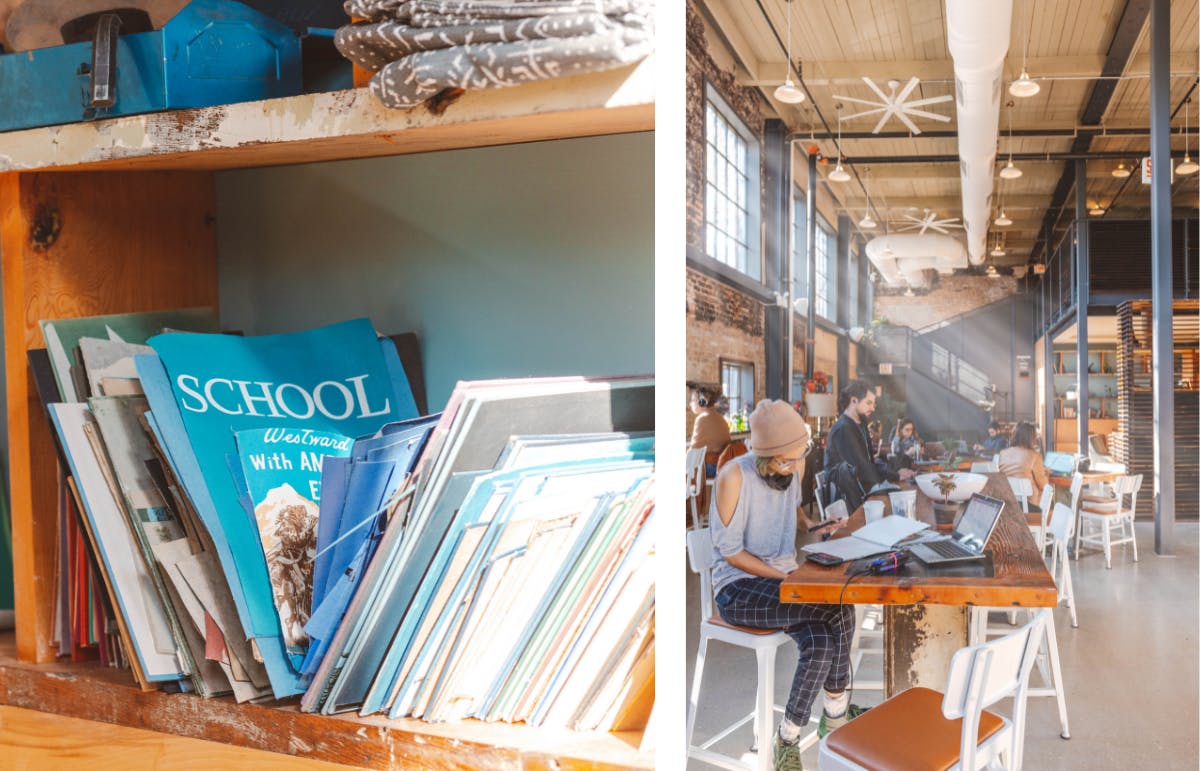 If you could splurge on one thing for the home, what would it be?
I'd love to splurge on a True refrigerator system for the kitchen. I love the commercial glass front systems that require a certain degree of organization within. I'd want one in dark green to complement our window frames.
What in Chicago inspires your approach to your work?
My approach is locally inspired by two things. First, Chicago's manufacturing past. I love the way that factory and warehouse buildings are woven throughout the city's neighborhoods. They participate in a palpable narrative of the city's grit that I personally find charming.
Second, I'm also inspired by the people of Chicago. It's an incredible place full of folks who are executing world-class innovative and creative ideas. Through my experience with Guild Row, I've had the great pleasure of meeting and befriending local chefs, mixologists, communitarians, artists... I learn from these individuals regularly, and am inspired by each of them.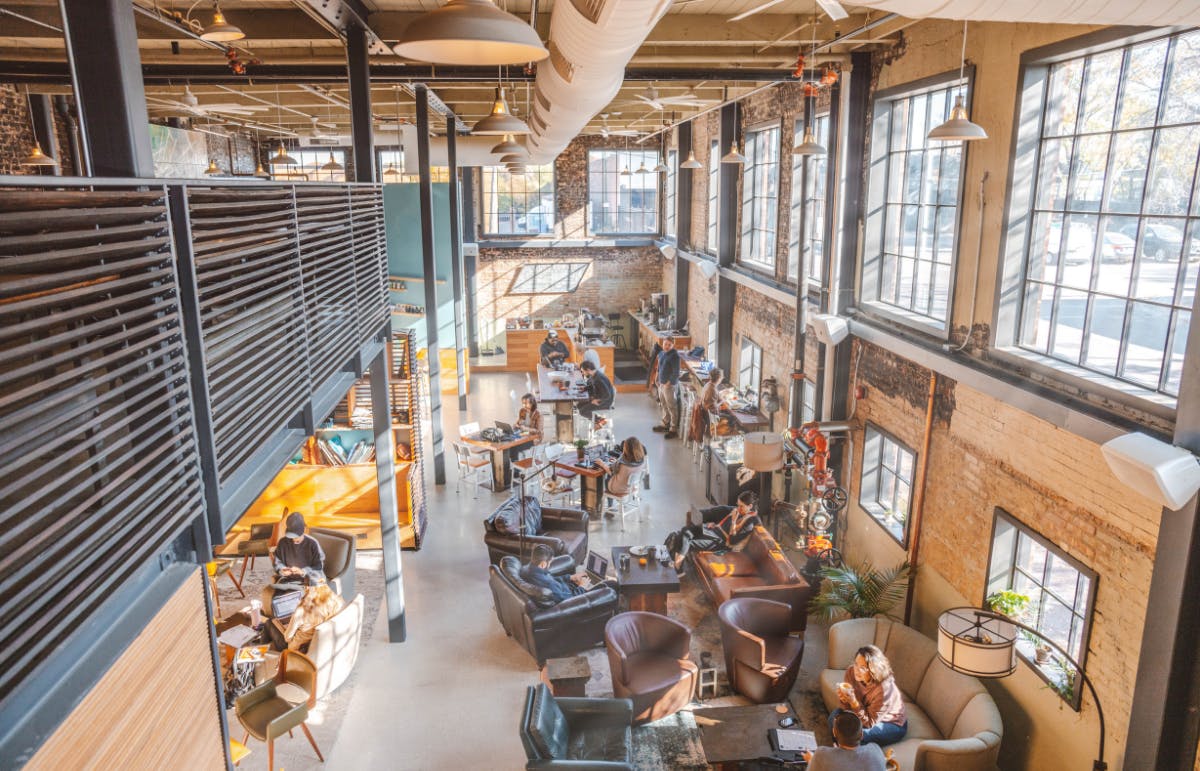 Where is your favorite place in Chicago?
Can I say Guild Row? I do spend a lot of time there these days, but it is also a short walk from Studio Gang's Clark Park Boathouse and the Urban Lab's Riverview Bridge. I really like and appreciate both of those spots from a design perspective. I'm also a sucker for the Chicago River Boat Architecture Tour! It's a pretty cheesy move for an architect, but I love floating along on a sunny day and listening to stories about how the glistening buildings that line the river's edges came to be. Having visitors in town is a great excuse to indulge in that one.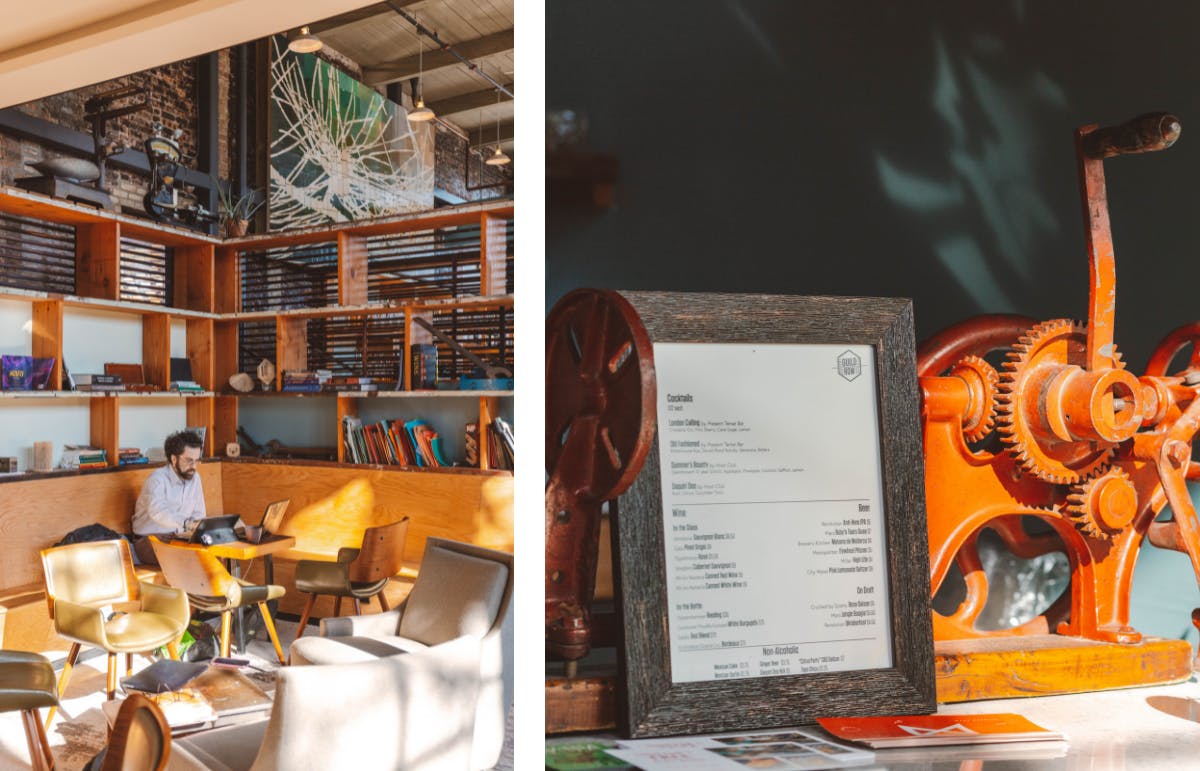 What's one design trend you hate?
I'm horrible with keeping up with trends, but I'm typically not a fan of post-digital design. I generally find the trendy playful colors, objectification of simple geometries, and spatialization of those forms uninteresting. Of course, like all design trends, there are exceptions when things are really well-executed.
What's one design trend you love?
I love the current trend of leaving natural materials in their pure state. Here's to getting comfortable with splashes of thoughtful imperfection now and again!
What makes a home a home?
To me, honestly, the people, things, and memories that fill it.
Looking for more design inspo? Check out Billdr's recent projects.
Our best stories,
once a month.
By providing your contact information, you consent to Billdr sending you monthly emails. You can unsubscribe at any time.
Author

Megy Karydes is a Chicago-based writer who specializes in travel, food, wellness, and design for publications such as Architectural Digest Pro, Eating Well, and House Beautiful. Follow her on Instagram or Twitter or visit her online portfolio.
About
Billdr Magazine is an online publication packed with design trends and inspiration, expert insights, and personal home renovation stories. From planning a major renovation to navigating construction and maintaining your beautiful home, Billdr Magazine is here for you.