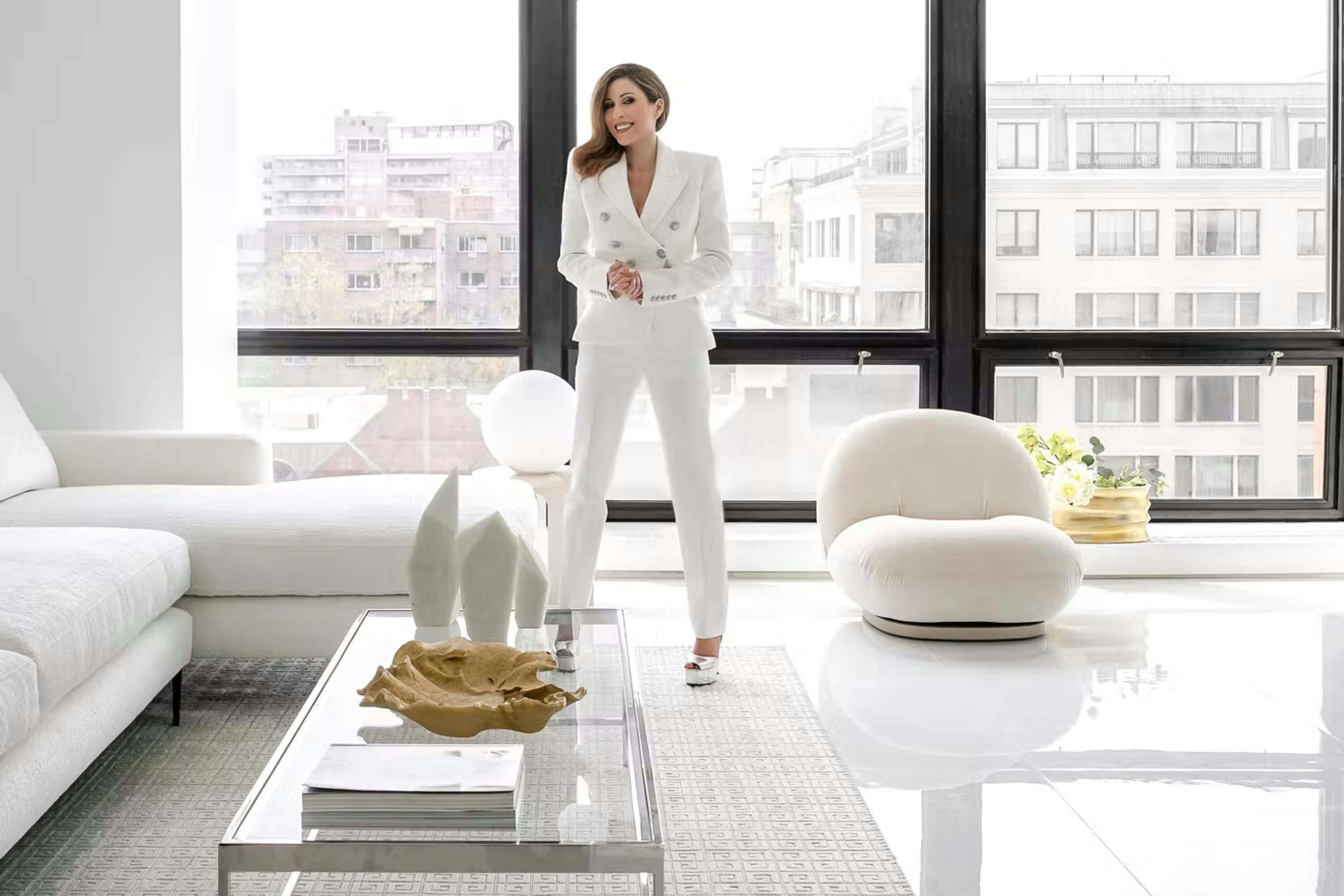 Meet Jenn Campbell, the fashionista behind Diary of a Social Gal
As the founder of Montreal's premier luxury lifestyle magazine, Diary of a Social Gal, a social columnist for the Montreal Gazette, and a full-time fashionista, you could say that Jenn Campbell's life revolves around style. But there's more to her than meets the eye.
A McGill Law school graduate who got her start with a fashion segment on CTV, Campbell penned articles for Hello! and Fashion mags before launching her own brand and becoming Montreal's social gal. Here, she dishes on her recent condo renovation and how she turned her minimalist glam style from vision to reality.
Tell us about your recent condo renovation.
It was a complete overhaul. It was a dream vision that I had for a long time, and I finally brought it to life in 2019. I opened up the entire space, changed the floors, switched the bedroom and living room, increased the size of the bathroom and remodeled everything. There's also a walk-in closet now, as well as a fireplace in the living room that you see from the bedroom.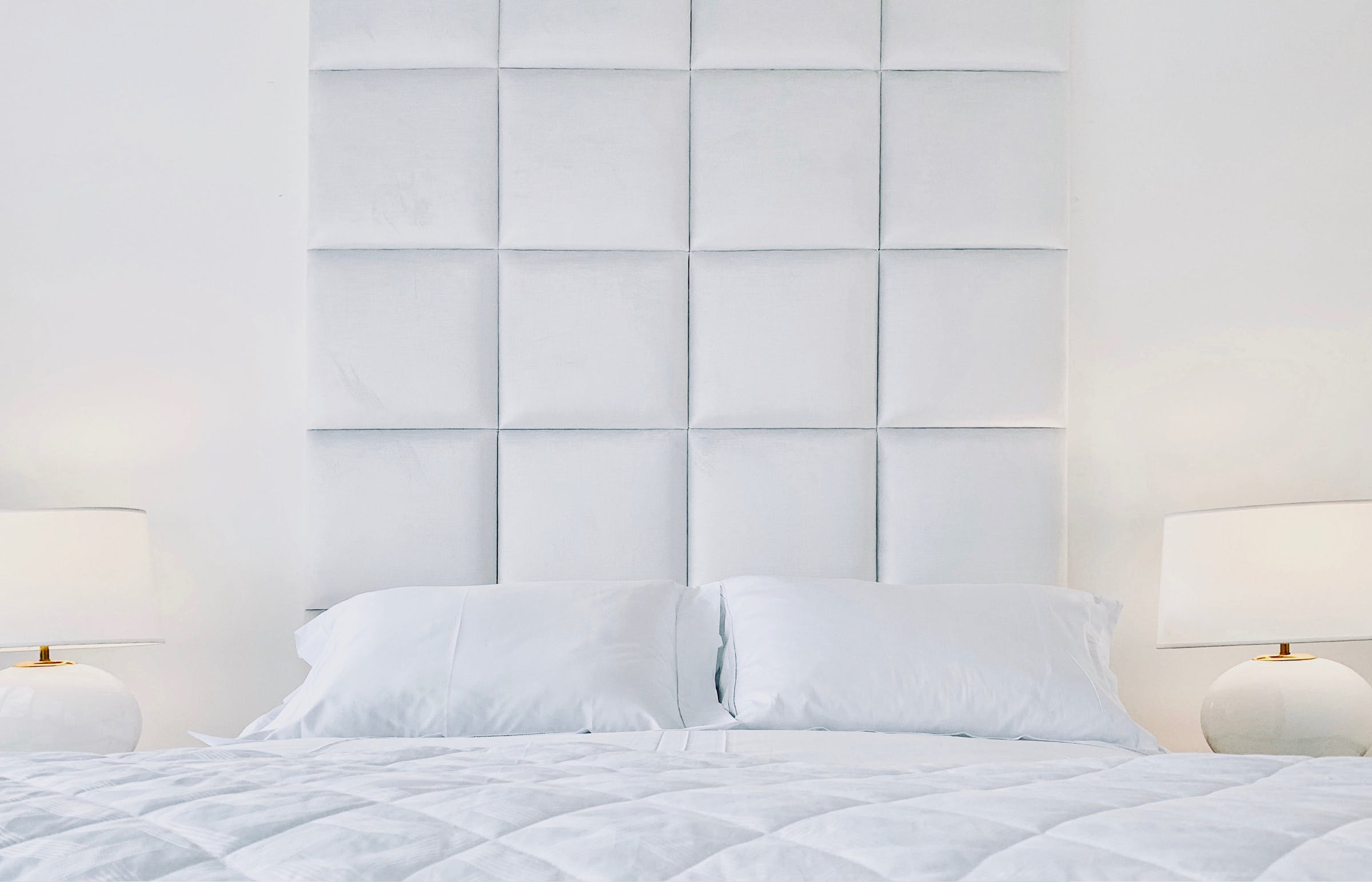 How would you describe your design style?
Minimalist glam. I grew up accustomed to very serene surroundings and all-white interiors, so I continued that trend during my own journey when I purchased a condo later on.
My aesthetic back in the day, when I first moved into the condo, was shabby chic but with a tranquil, muted palette. When I did the renovation, combined with my own journey of maturation, I was very inspired by the trend towards minimalism, paring things down to what's necessary or sparks joy in the spirit of Marie Kondo.
An uncluttered space leaves room for more important, more profound experiences. Yet I do enjoy glamour, so I have to have a little glam.
What about your fashion sense?
It's not too far off from my design style. Strangely though, I've always been drawn towards black. So I'm kind of a psychiatrist's dream: living in all-white, wearing predominantly black. Years ago, pre-renovation, there was a journalist doing a piece on closets for La Presse and she came over, opened the door, and burst out laughing because it was all-black.
That said, I have slowly but surely started to discover color. I feel like when you embrace color, you become emboldened. When you're head to toe in red, you do feel fiercer, and yellow really is a mood lifter, whereas white connotes serenity. Even putting on a white t-shirt can affect your mindset and mood.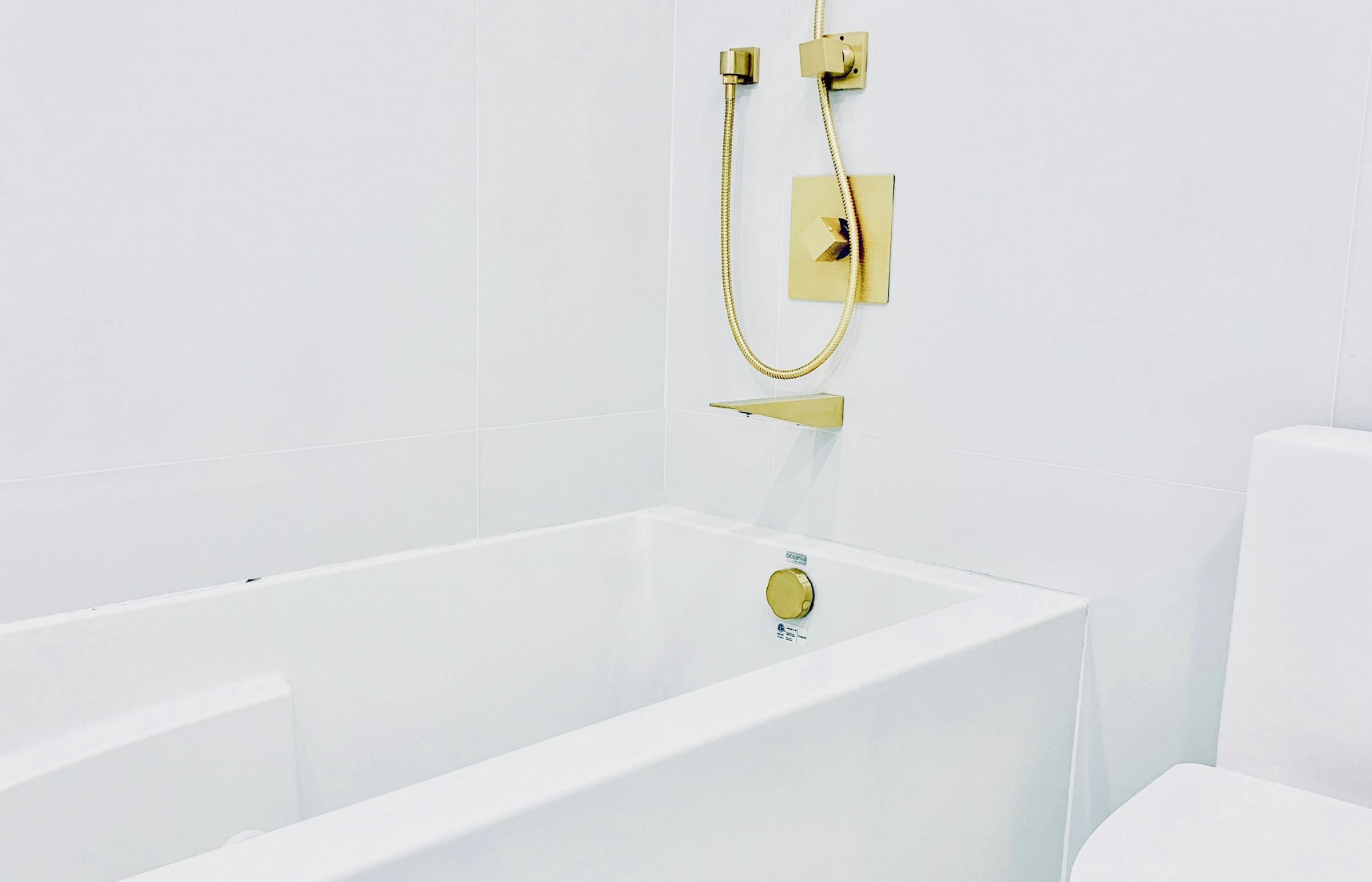 From a design perspective, what's the best thing about your home?
I absolutely love the orientation of the sofa. It's very spa-like and soothing. It's a really pretty view, and with the fireplace on, it makes for a very peaceful space. I'd have to say the living room is my favorite.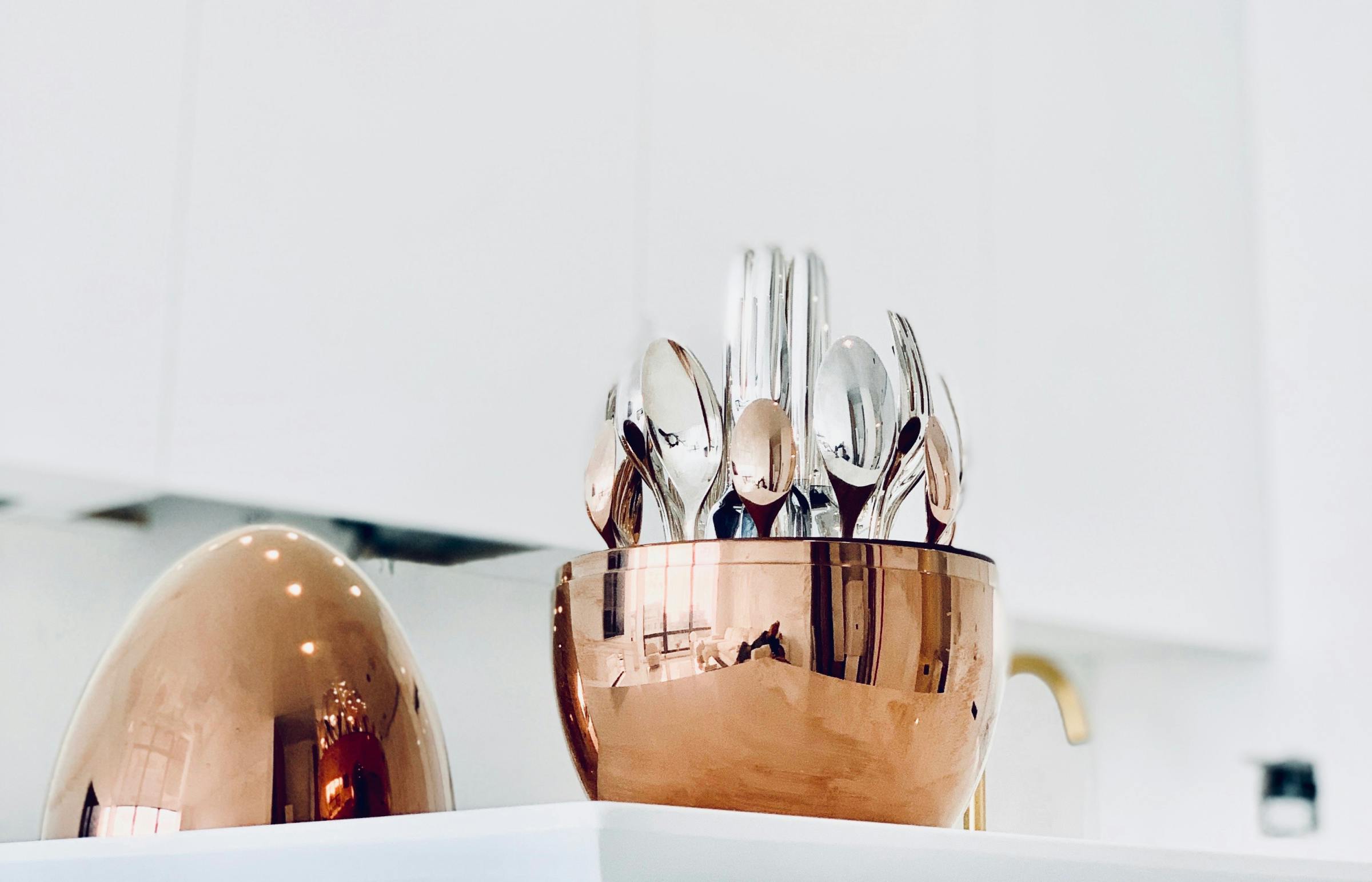 What's something you'd like to change about your home?
I wish there was another bedroom, which is something I should have thought about when I first invested in the property. Funnily enough, I don't think I have a space that's conducive to a full-length mirror. It's great if you can have mirrors that give you different angles; I wish I had planned for that. It's really cool when you're getting ready and you want to see what the outfit looks like from behind.
As for an office, the condo is 800 square feet and I don't have a second bedroom, so I had to maximize the space. My mother, who's an interior designer, and I went back and forth about it quite a bit. I wanted to have the office as part of the great room, or the living room, instead of the bedroom, because that's bad feng shui. But her mindset was it's the great room, and you're limited with space as it is, so if you try and tie in an office, especially if you shut it off, you're going to take away from the overall atmosphere. The desk in the bedroom is pretty much just a floating desk with storage on either side, so I can put everything away, and it looks out onto Greene Avenue, so it's very airy and open.
The Westmount Square windows were very visionary for their time, as was the architect, because no one was doing floor-to-ceiling windows then, and it makes everything feel very serene.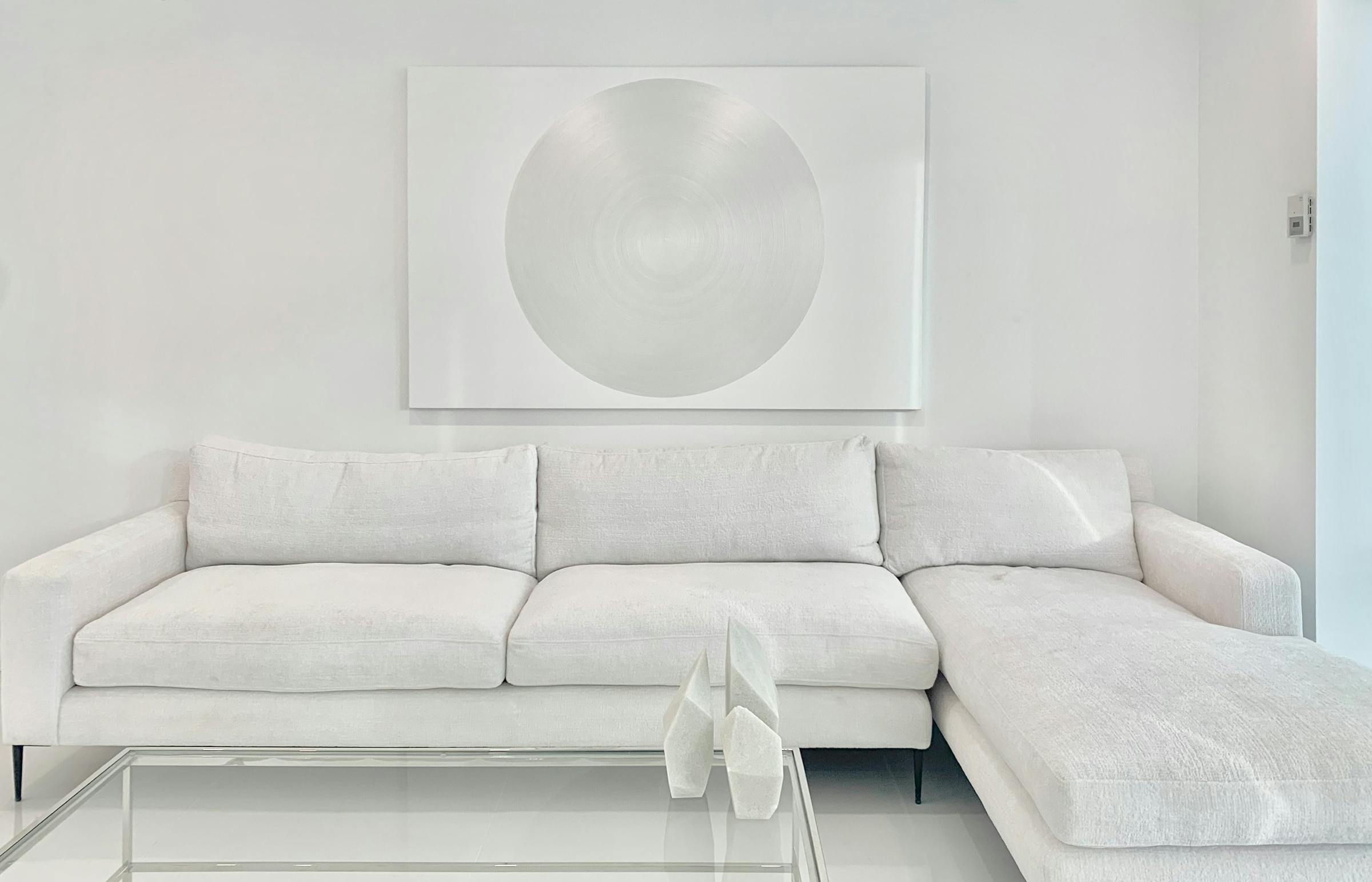 What's your favorite piece in your home?
I didn't know this, but you can purchase mattresses through hotels. So, if you go to the Four Seasons or the Ritz, or a boutique hotel you enjoy, you can order the same brand of mattresses they have.
Mine is from the Ritz, which is interesting because my mother bought a chandelier at an auction from the Ritz before the renovations there, which she put in her master bathroom. For my bed, I did an upholstered headboard that was inspired by a room I saw on Fendi Home's Instagram that I loved. I did mine in white crushed velvet.
I also collaborated with a long-standing friend of mine, Tim Zyto, who's the founder of Montauk Sofa, to create the Social Gal sofa. We tweaked one of his models because I wanted it to be dog-friendly, and we chose a super soft and cozy fabric that's very stain-resistant.
Finally, there's Anomaly, the painting by the gifted Montreal artist Robert Rahal. A special commission for the condo, his signature interplay between circles and squares perfectly complements the minimalist glam space. It's no wonder the wait for a commission is long–and demand is international–as he creates focal points so beautiful and mesmerizing that all you want to do is sip a glass of champagne and watch the light dance across the canvas.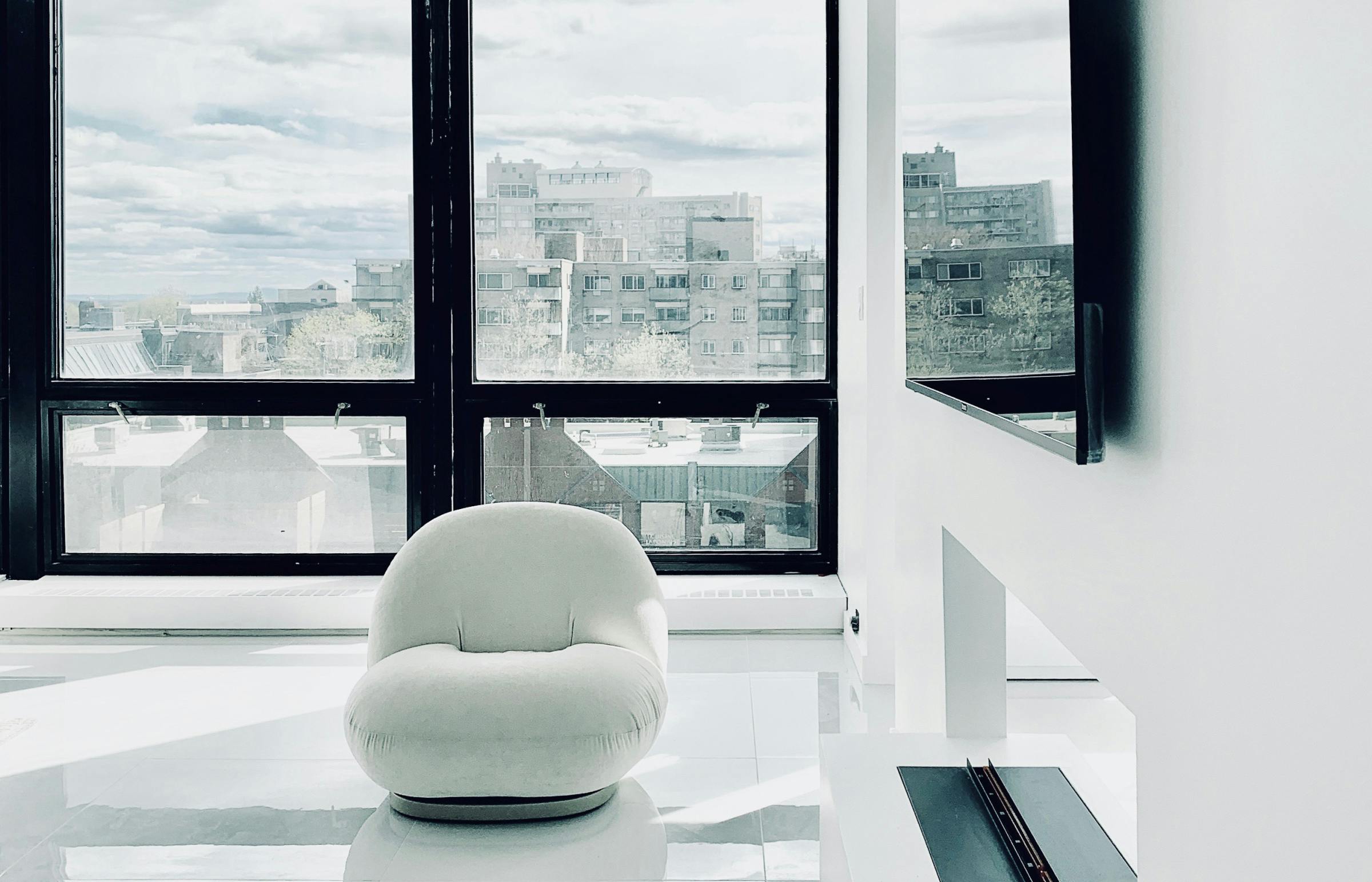 If you could splurge on one item for the home, what would it be?
A balcony (which is impossible), a backyard, and an air purifier—the Dyson one that does everything and is gorgeous.
What makes a house (or condo) a home?
While one can go wild on sexy surfaces, sleek furnishings, and open spaces, what ultimately makes a house a home is the love you bring into it and the memories you share with close friends and family.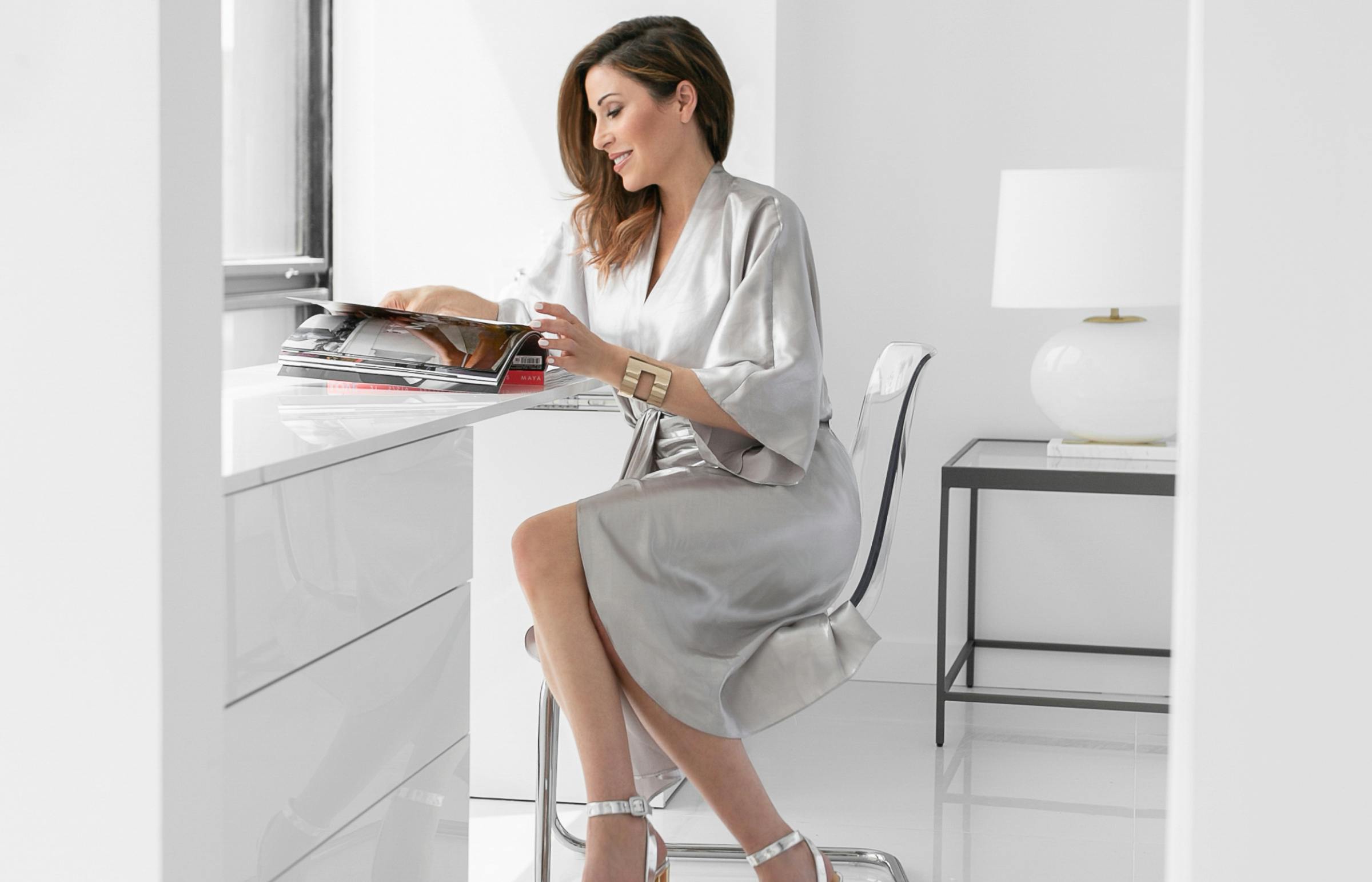 Our best stories,
once a month.
By providing your contact information, you consent to Billdr sending you monthly emails. You can unsubscribe at any time.
Author

A freelance writer based in Montreal who writes about design, architecture and real estate, Ursula Leonowicz is a regular contributor to the Montreal Gazette's New Homes & Condos section. She also has her own blog, citycountry bumpkin. Growing up, she painted her bedroom a different colour every year; much to the horror of her parents.
About
Billdr Magazine is an online publication packed with design trends and inspiration, expert insights, and personal home renovation stories. From planning a major renovation to navigating construction and maintaining your beautiful home, Billdr Magazine is here for you.