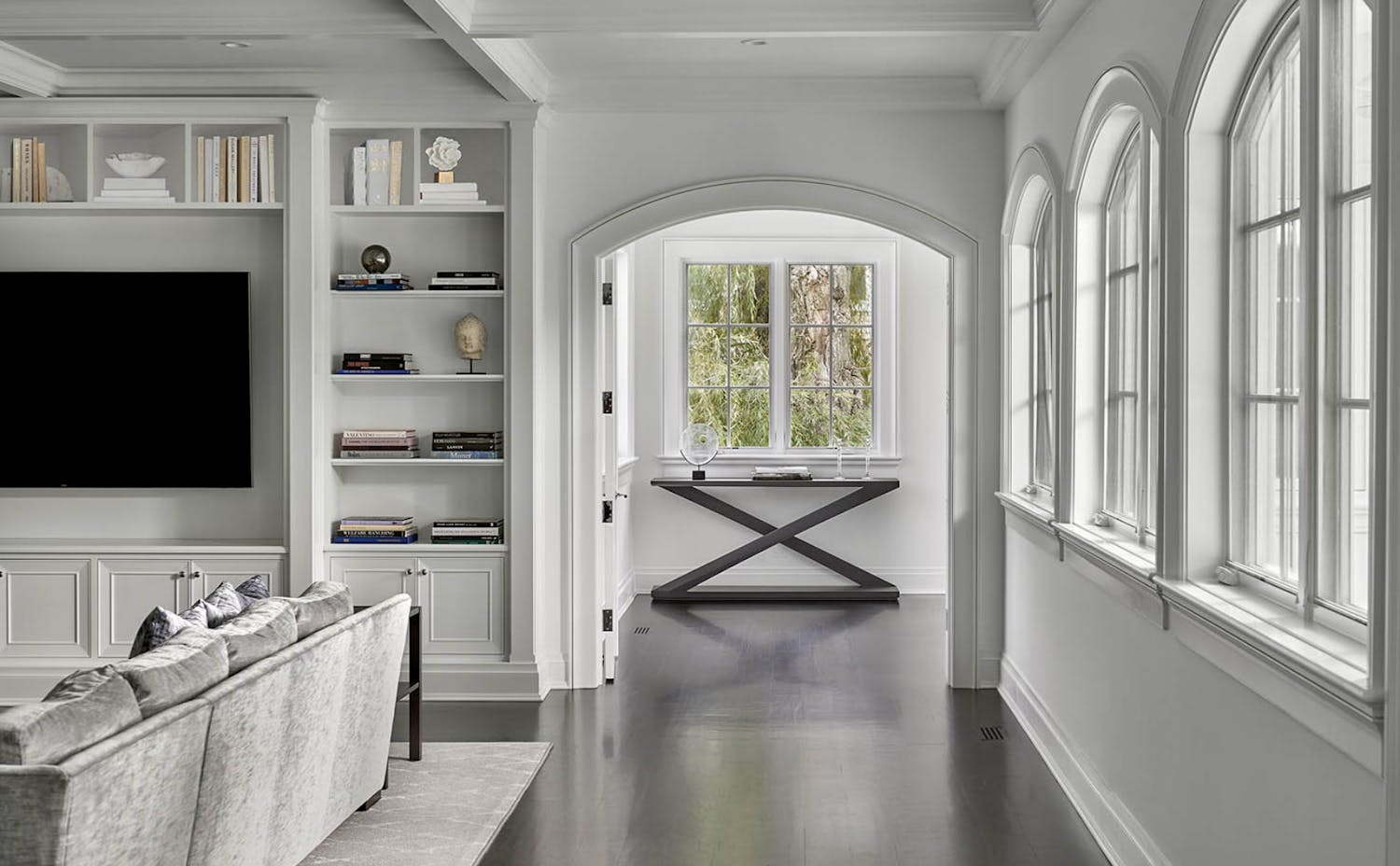 The top interior design trends of 2023 you won't want to miss
Whether you're just looking for ways to spruce up your space or you're in the process of creating an entirely new home, choosing what goes into the interior is a major factor in making your home uniquely yours. But figuring out paint colors, flooring materials, types of furniture, and generally what won't go out of style in the next year can be an overwhelming and intimidating process.
In order to get a better idea of what styles to keep an eye out for this year, we spoke with interior designer Lauren Coburn, owner of her own interior design and renovation firm located in Chicago. With 26 years of experience, Lauren has witnessed a revolving door of trends and knows which styles will last for years - and which won't!
From kitchen countertops to wall treatments, here are the top design trends for 2023 from an interior design expert.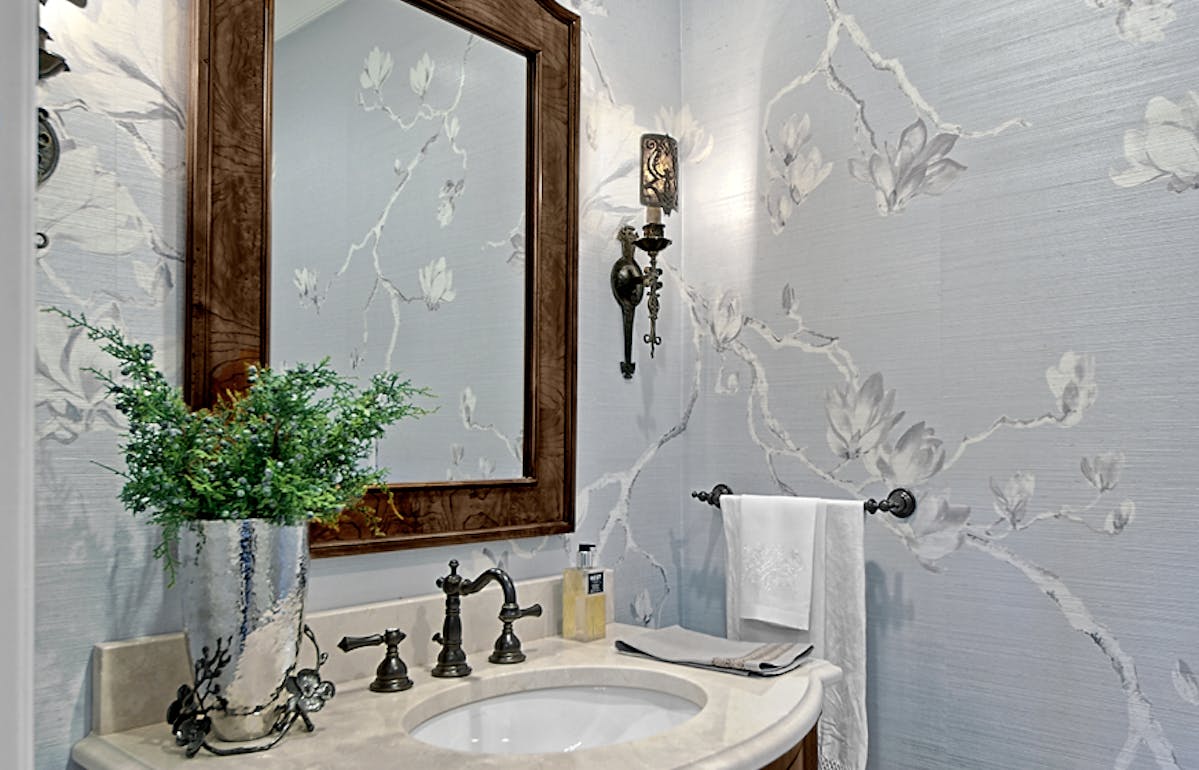 Bold color palettes and wall treatments
As people have spent a lot more time in their homes over the past few years, there has been a steadily increasing urge to ditch the neutral tones and bare walls for bolder looks. Although the minimalist, Scandinavian style has been dominating the interior design market for several years, designers are finding that homeowners are looking to switch it up.
"I was doing a lot of gray and white houses," Coburn states, "But I feel like since the pandemic, my clients want more unique features that aren't trends."
As opposed to setting their sights on color schemes and details that they might have seen in someone else's home, Coburn has noticed clients shifting towards brighter and bolder looks.
This has been coming in the forms of stronger paint colors, wall coverings, treatments on both ceilings and walls, and unique backsplashes. Overall, clients have been making it clear to Coburn that when it comes to walls and ceilings, the bolder, the better.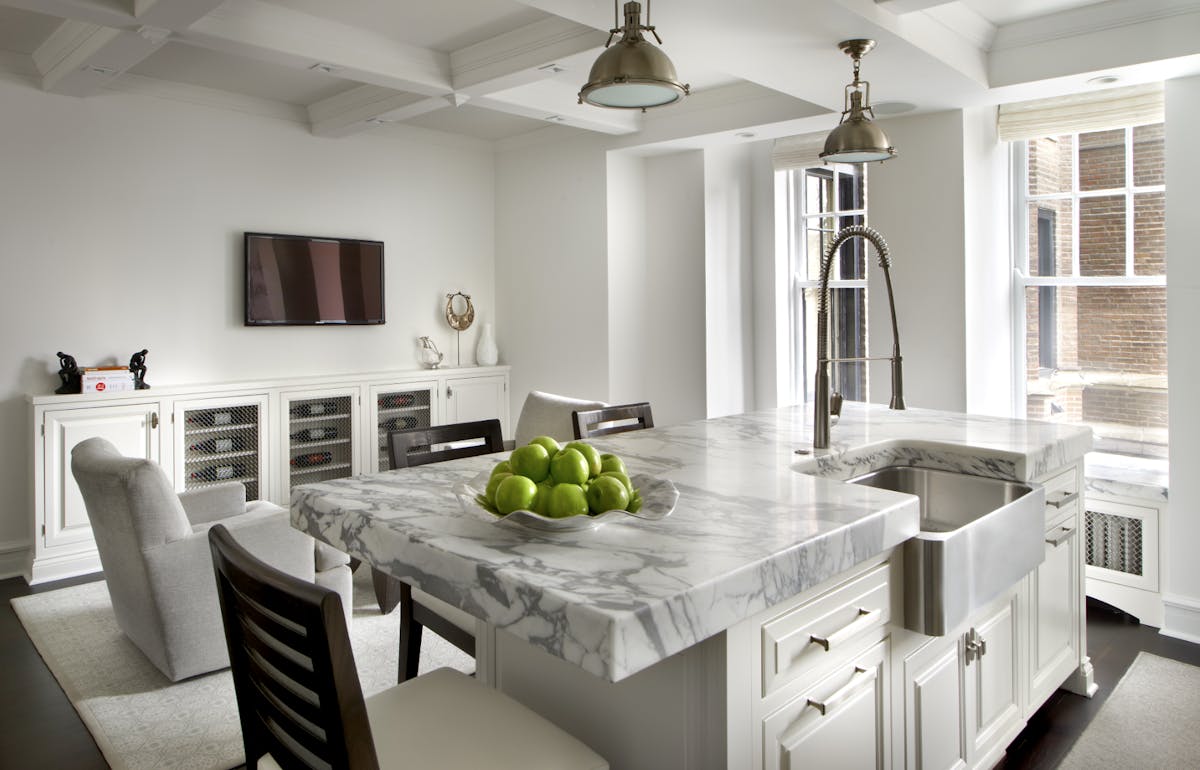 Kitchen islands and quartz countertops
People typically refer to the kitchen as the heart of the home, so it comes as no surprise that this room receives most of the attention during the interior design process. Whether it be the layout, appliances, or materials, the kitchen is a major factor in setting the mood of a home. In terms of the flow of the space, Coburn has noticed the popularity of more expansive kitchens.
"Everybody wants very spacious islands. They want one big island for when they entertain," Coburn says, going on to explain that "people like that very open space, where they can gather all together." For either hosting a party or looking to have one space where the family can easily gather for meals, larger islands have been gaining popularity.
In terms of countertop materials, Coburn foresees one material taking reign in the kitchen: quartzite.
Out of the natural stones, Coburn believes that quartzite is most attractive to homeowners "because it's veinier like marble, whereas granite is very speckled and busy. I would say most of my clients go to some kind of quartzite for a kitchen because they all look different from each other and there are some really beautiful types."
In addition to its unique and sleeker appearance, Coburn adds that quartz countertops are "practical, easy to clean, and don't etch."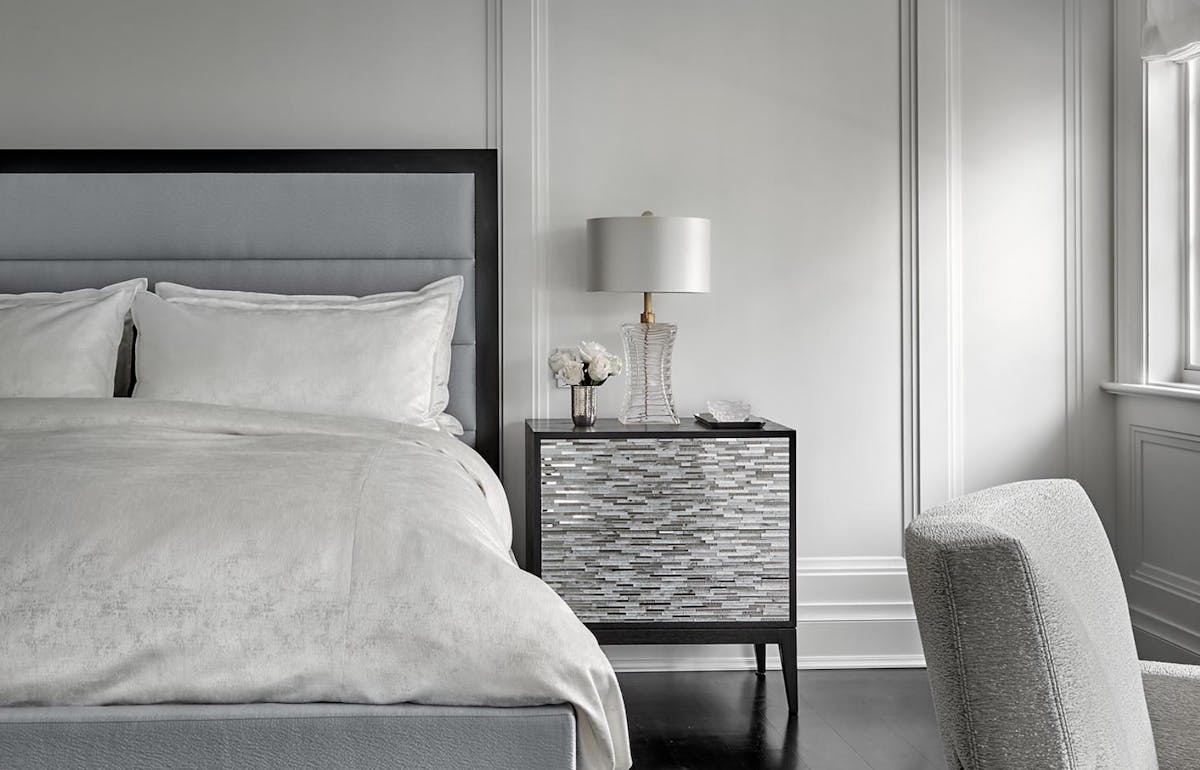 Carpets out, hardwood floors in
Flooring in 2023 is all about going back to the basics: hardwood. According to Coburn, homeowners are shying away from plusher materials and instead are looking for cleaner alternatives.
"I don't have anybody doing carpets in bedrooms anymore," she says. "People think that carpets can be dirty, so most clients want wood in the bedrooms." Wooden flooring presents a very clean and timeless look that also draws the eye to other design details in the home.
In addition to being visually appealing to homeowners, Coburn notes the physical benefits of hardwood flooring. "Apart from mud rooms where there would be porcelain tiles that are easy to clean, people mostly want wood throughout the rest of the home because with tiles throughout the house, it can be hard on people's backs," she explains.
Porcelain or stone flooring can often cause physical discomfort when stood on or walked on for extended periods of time, so consider hardwood for your 2023 renovation.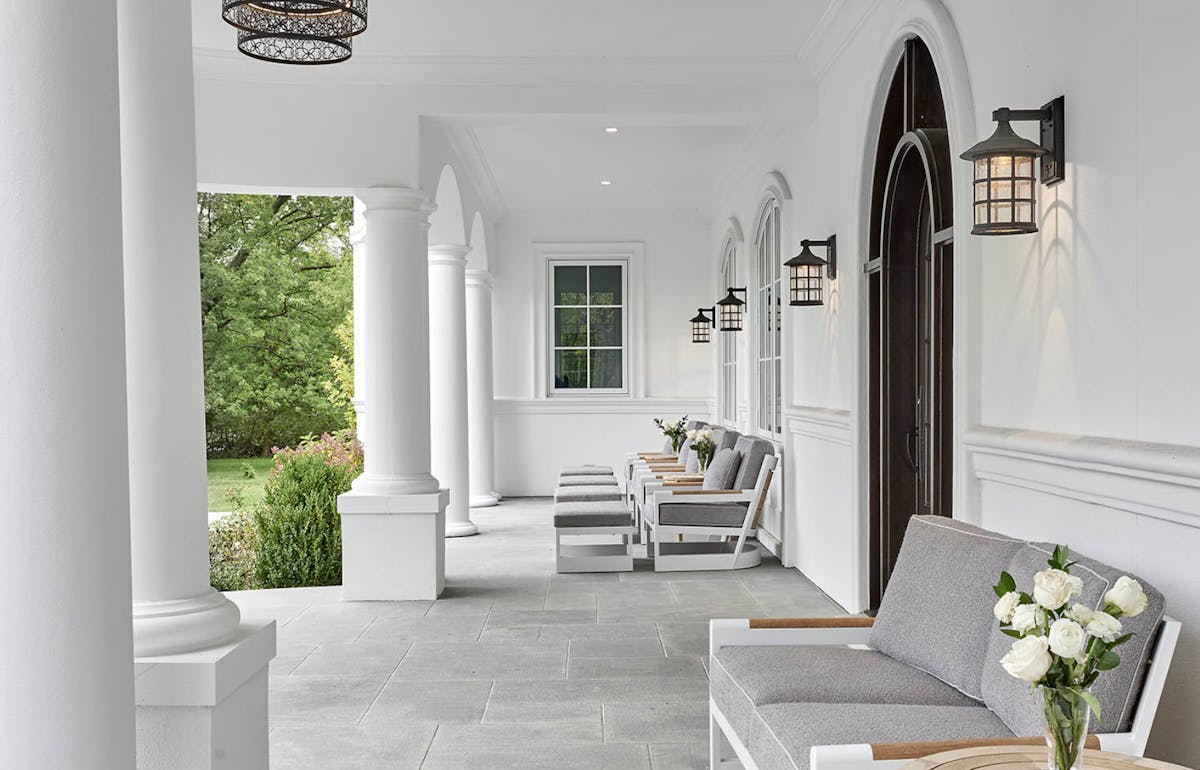 Enjoying the outdoors, from both inside and out
When the pandemic was barring people from leaving their homes, many homeowners had to find ways to create both comfort and entertainment in their own spaces. This ultimately led to an influx of 4-season rooms cropping up.
Although people decided to build sunrooms out of necessity at the time, Coburn has noticed the trend has stuck around and predicts it will likely continue to. "People were trapped in their homes for so long, so I have many clients that have completely changed their lives and want to build their dream home," she says.
"Every home that I'm working on looks different, but overall, people want screened-in porches and the 4-season rooms," Coburn adds.
For the warmer months, homeowners are also focusing on extending their renovations to the outdoors. Coburn has noticed this exterior renovation uptick, as well as what specifically homeowners are opting for. "I am doing a lot more outdoor furniture than I used to," she says.
Apart from the typical chaises and lounge chairs that people usually request, Coburn has observed the growing popularity of outdoor kitchens.
With a desire to easily host summer events without going back and forth from the kitchen to the backyard, Coburn has found herself designing outdoor kitchens that include the whole works. "Stoves, grills, a lot of counter space. Some people are even putting in ice makers and filtered water, just depending on where they decide to take it," she explains.
Although summer is still ways away, 2023 is already shaping up to be the year of revived outdoor spaces.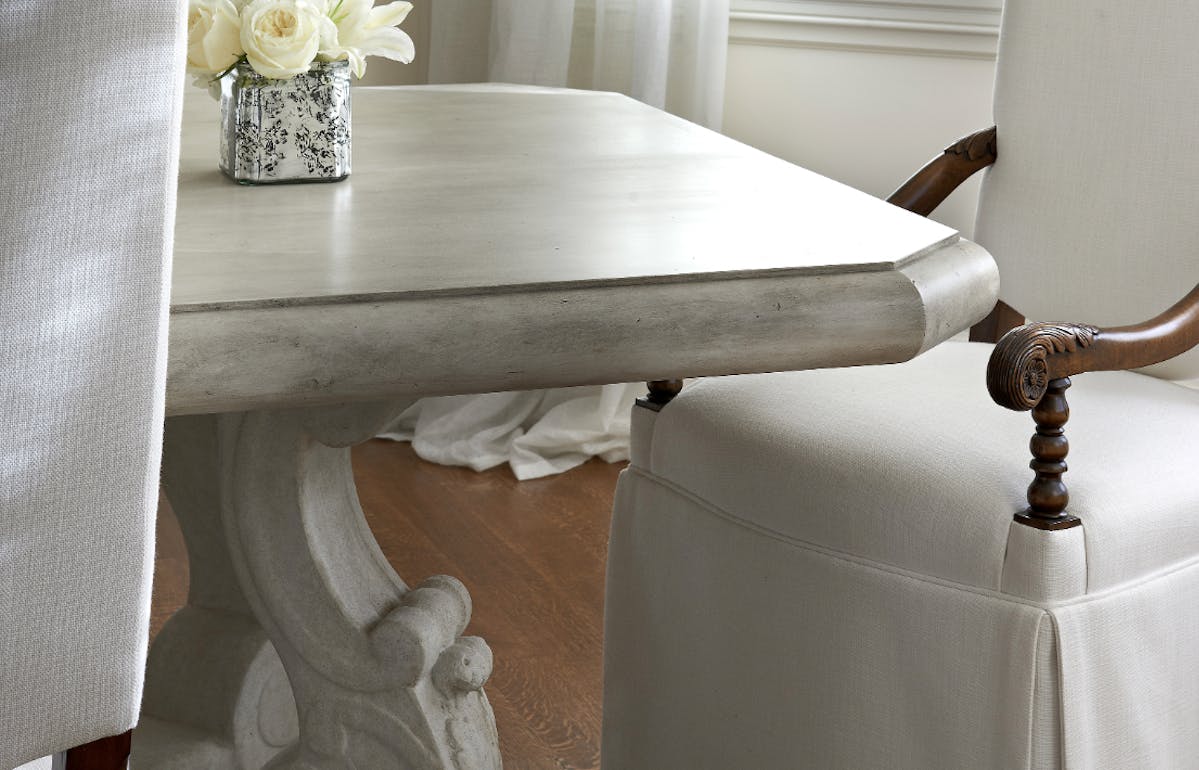 Furniture that is unique and locally made
The growing trend of finding a unique style doesn't stop at wall colors and treatments. Investing in nicer and distinctive pieces of furniture is becoming increasingly popular in the interior design world.
Instead of putting more basic pieces in their homes, homeowners are looking to stand out. "I do feel like my clients are spending a little less on upholstery and they're putting more money into the pieces that they will have forever," Coburn says.
Finding well-built, but run-of-the-mill pieces that would eventually be upholstered was once a common practice, but Coburn finds that clients now prefer to own unique and artisan pieces. "I do try to show my clients that they can pay the same amount for upholstery as they would for a piece of furniture at a place like Restoration Hardware and get much better quality."
In addition to finding individual styles of furniture, Coburn also prefers to stay in the area when it comes to purchasing pieces. "I'm a fan of having things that have been made locally," she states.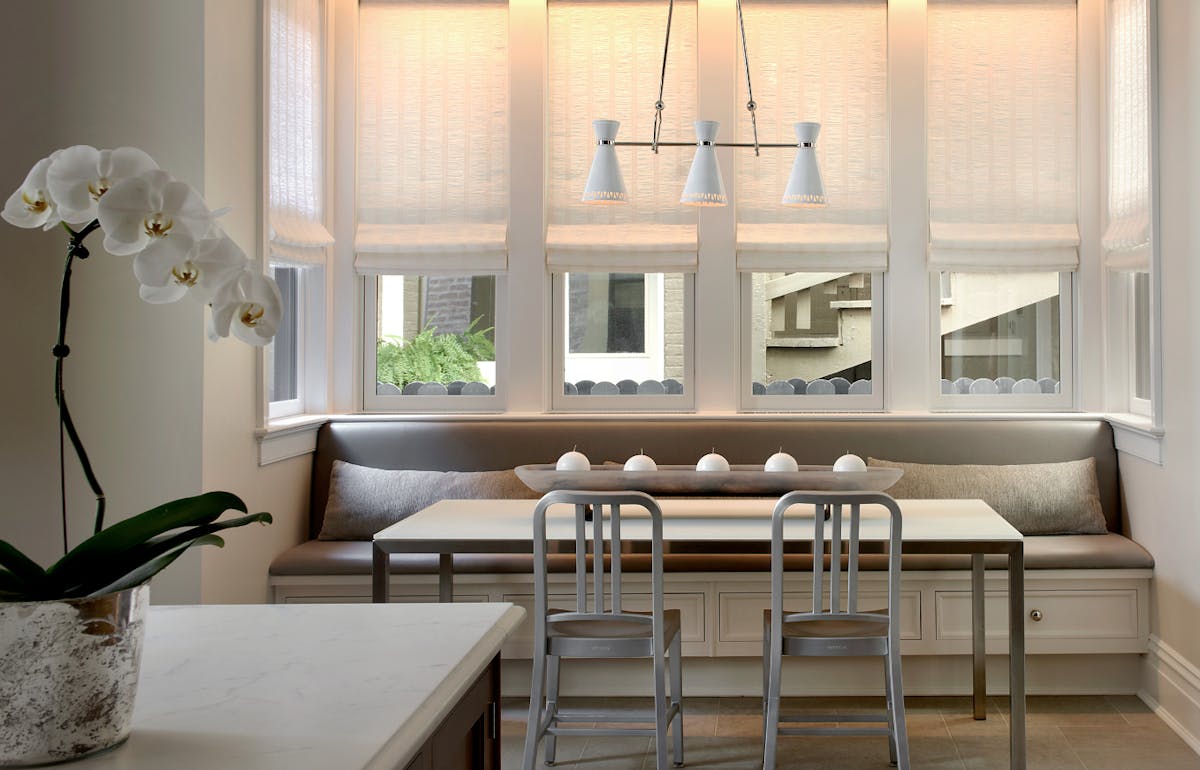 Although trends tend to evolve over time or even fizzle out fast, Coburn foresees the 2023 trend of clients making their homes truly theirs sticking around for a while. With an emphasis on being bold with your choices, this trend is making 2023 the year of interior design that values striking and exciting style choices.
Our best stories,
once a month.
By providing your contact information, you consent to Billdr sending you monthly emails. You can unsubscribe at any time.
Author

Jamie is the Content Marketing Specialist here at Billdr where she writes and learns about the home renovation industry on a daily basis. Before Billdr, Jamie was previously an editor at an architectural and engineering consulting firm, and has a growing passion for writing about architecture and design. Outside of content writing, she enjoys reading and spending time outdoors.
About
Billdr Magazine is an online publication packed with design trends and inspiration, expert insights, and personal home renovation stories. From planning a major renovation to navigating construction and maintaining your beautiful home, Billdr Magazine is here for you.