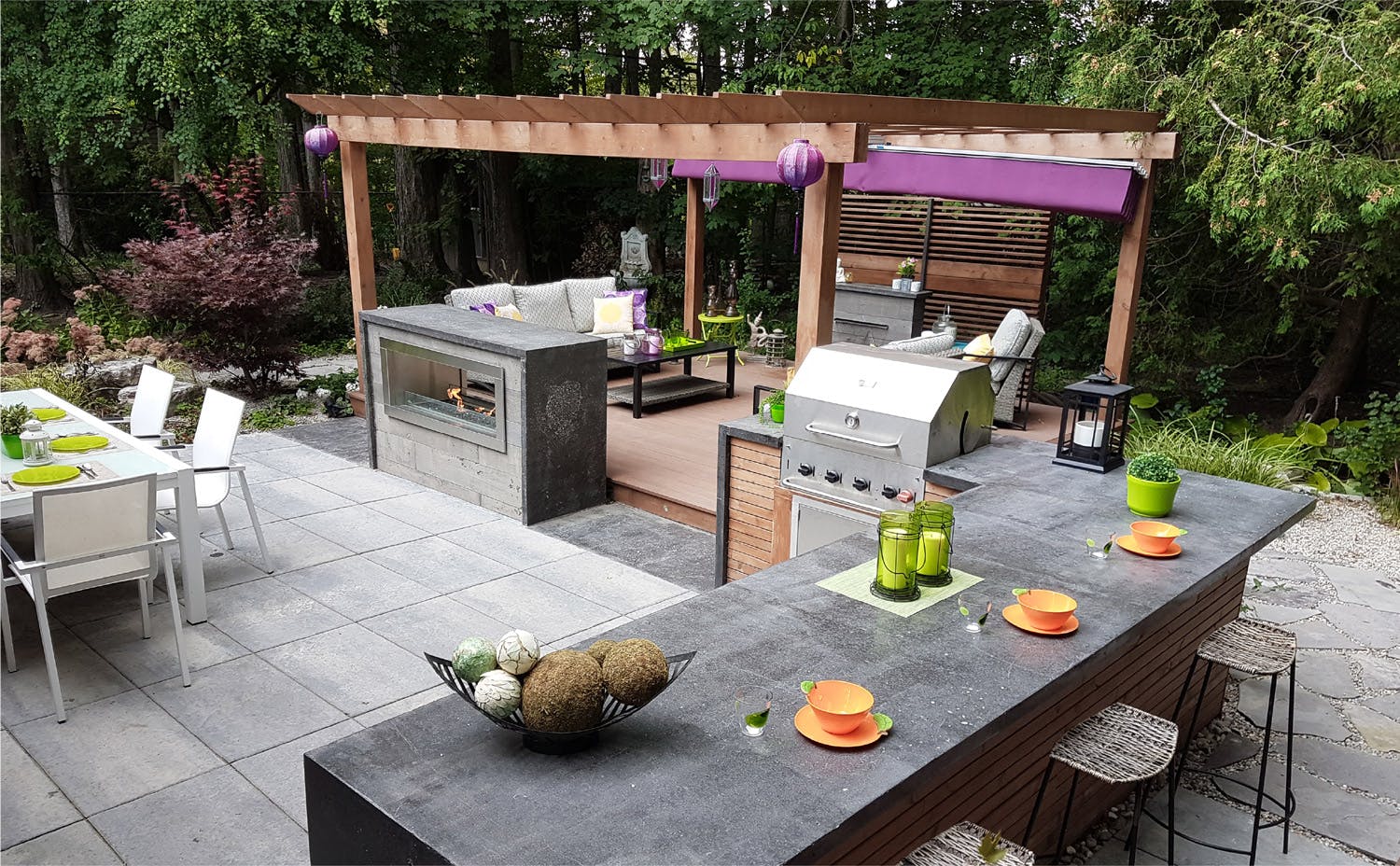 Two takes on indoor/outdoor living
Canadians love indoor/outdoor spaces. With our short summers, many of us do whatever we can to eke out more time in the sun or under the stars. From a chic outdoor room to an expansive indoor space with a view, here are two takes on all-season indoor/outdoor living.
Indoor space with an outdoor vibe
When it comes to main floor renovations, open-concept floor plans reign supreme, usually with a light-filled, backyard-facing kitchen.
This design works on several levels, says Emmett Ashford, general contractor and principal of Toronto-based Ashford Homes. "It makes the house feel so much bigger while also making it easier to move around and interact," he explains.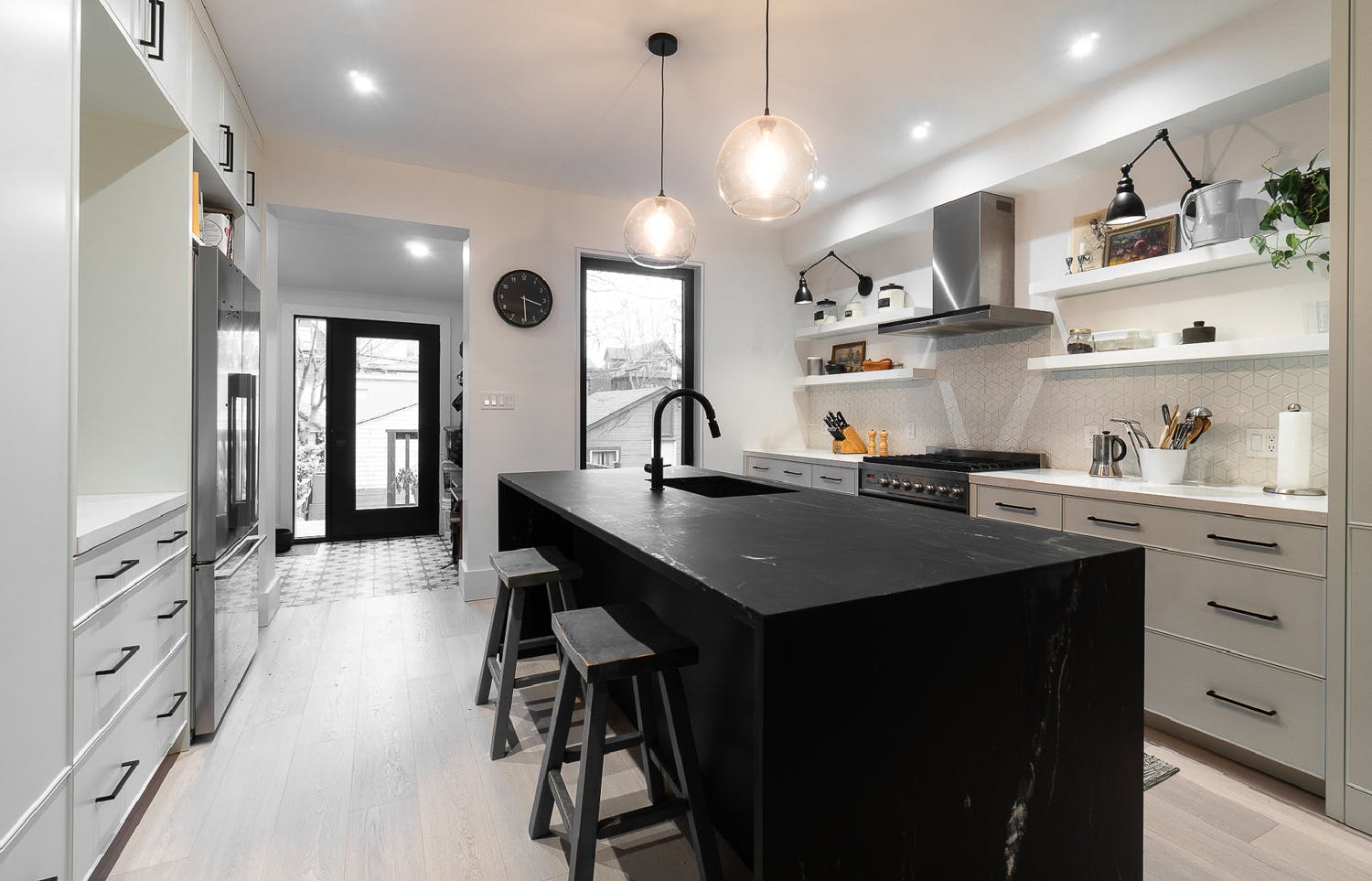 Upgrading the back wall is the key to achieving an indoor/outdoor kitchen vibe. Ashford recommends doubling down on your patio doors. "If you install four panels of patio doors, you can create a 12-foot-wide block of glass with all four door panels collapsing onto one panel," he says. The result? "You wind up with this seven-and-a-half foot opening that makes the indoor space feel like you're actually outside."
You can further blur the lines between in and out by decorating your indoor space with lush plants. while furnishing the adjoining outdoor deck or patio dining or lounge furniture. "Then, when you open those doors, you'll really feel like it's one big space," explains Ashford.
Don't forget the vertical space above the extended bank of patio doors. "If you have 80-inch-high patio doors in a nine-foot-high room, that leaves two-and-a-half feet above for windows," says Ashford. "They won't open, but they'll bring in even more light."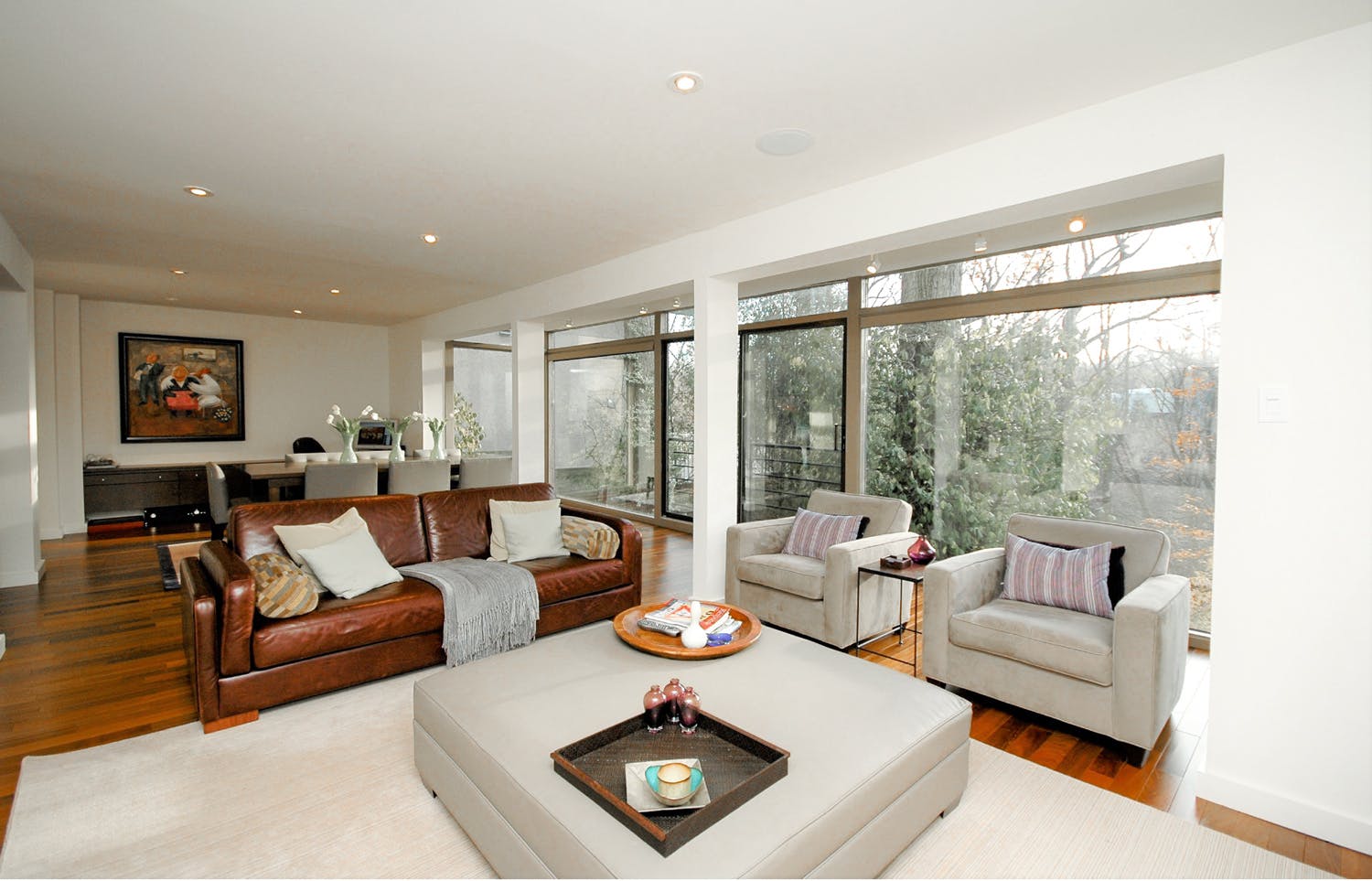 Price range
Expect to pay between $20,000 to $35,000 to equip an existing kitchen. Project scope varies depending on whether the room is part of a one- or two-story section of the home, as this impacts the structural work required.
Outdoor space with indoor comforts
Outdoor rooms were a popular backyard feature prior to Covid-19, but the pandemic spurred demand to new levels, says Sander Freedman, landscape architect and principal of Sander Design. The Toronto-based design firm designs Instagram-perfect outdoor rooms for working from home, or a little rest and relaxation.
An outdoor room is more than just a conversation set dropped into a backyard, says Freedman. "An outdoor room is an extension of a home's living environment. It should have a similar feeling and vibe as inside," he explains.
To extend the indoors into the outdoors, "You'll want to create a structure that supports the space as a room," says Freedman. This can be achieved through architectural elements such as pergolas, screens, panels, and trellises, which help to demarcate a space. But keep spacing, height, and materials in mind to avoid a boxed in or "barricaded" effect, warns Freedman.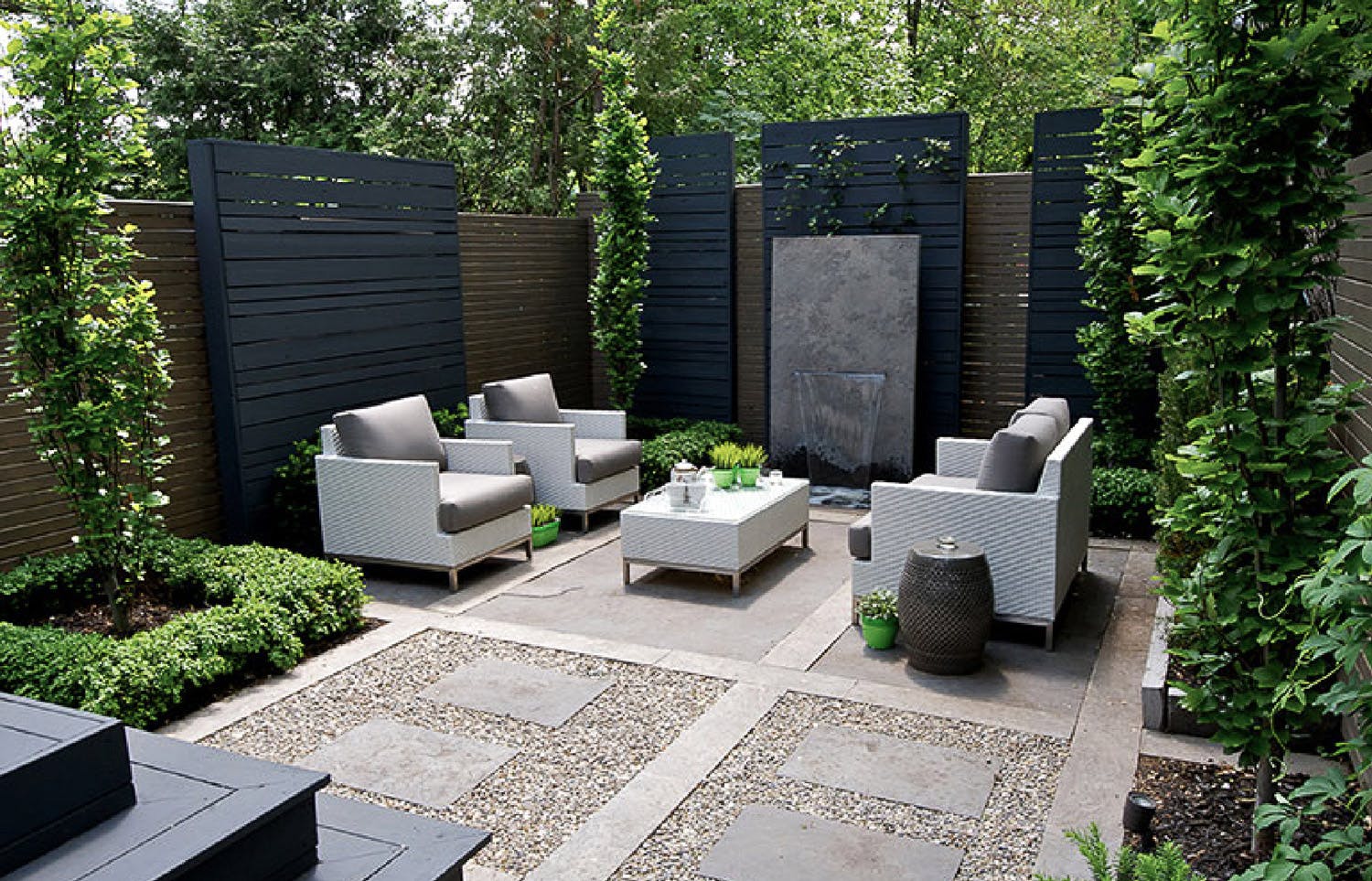 While planning an outdoor room project, consider other elements like:
Furniture: No room for a dining table and a lounge area? Urban homeowners are increasingly choosing lounge setups that favor casual dining, says Freedman.
Plantings: Remember, it's not a garden, it's an outdoor room. Treat plants are accoutrements or icing on the cake. "Plantings are important, but consider architecture, materials and geometry first, then fit the plants into the space," says Freedman. "You can have minimal plants in an artistic way and your room will still look great," says Freedman. (Great news for those of us with super-shady yards!)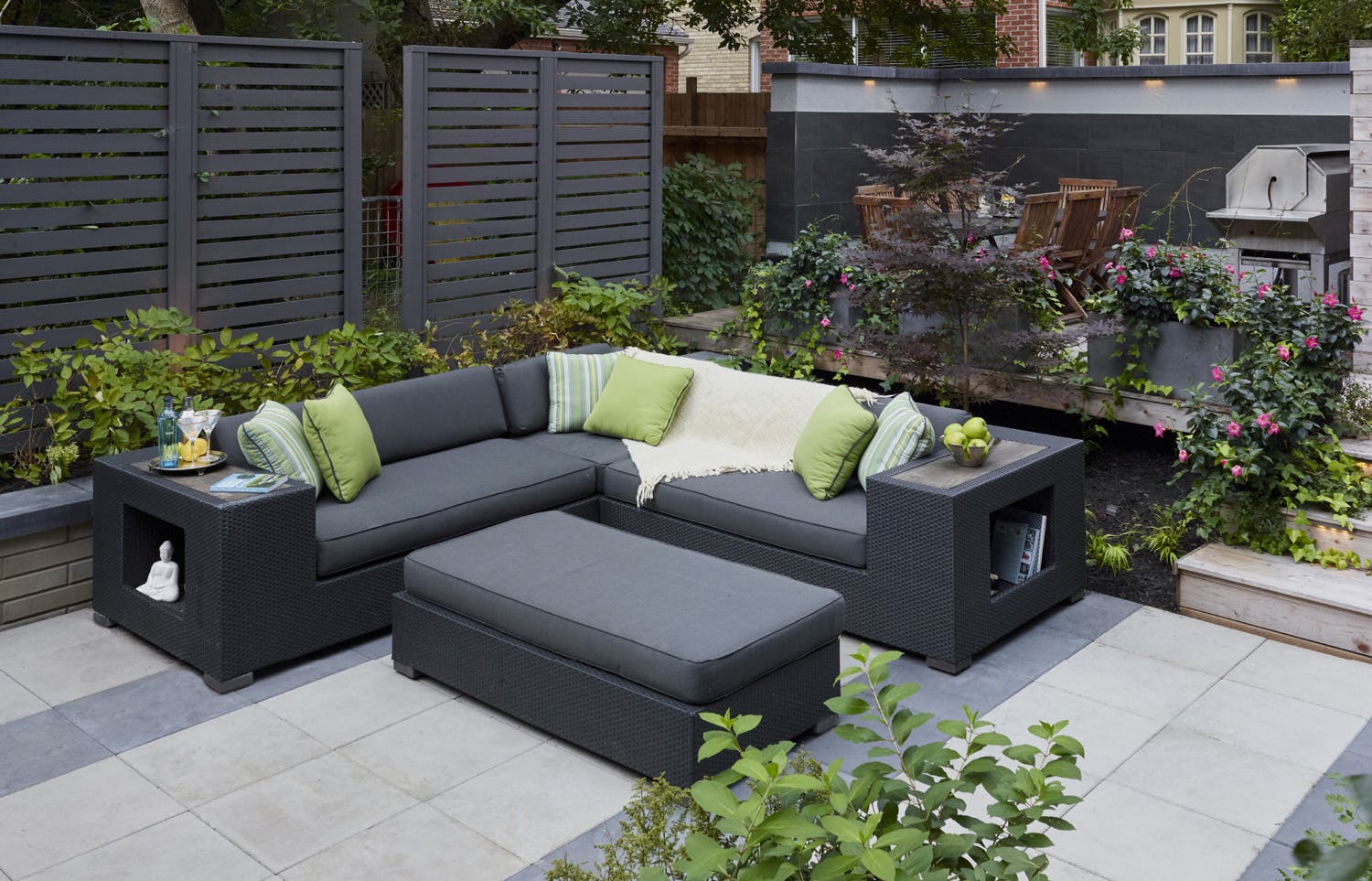 Ceiling: An outdoor room's "ceiling" can be created by an umbrella, sail, pergola, or other shade, says Freedman, but it's not essential. "The sky can also be your ceiling," he says.
Flooring: Cement the outdoor room aesthetic with floor material other than grass. It could be a wood or composite deck, natural stone or concrete-paver-clad patio, or even a section of low-cost pea gravel. It's all dependent on your budget, and whether you're after a formal, casual or rustic look.
Freedman says flooring materials can be combined to ease the transition between the house, outdoor room, and spaces within the yard. "Remember that you still need an overall palette, though," he says. "Decking should complement screens. Pea gravel and pavers should be in the same color family." In smaller spaces, it may be sleeker to stick to one flooring material.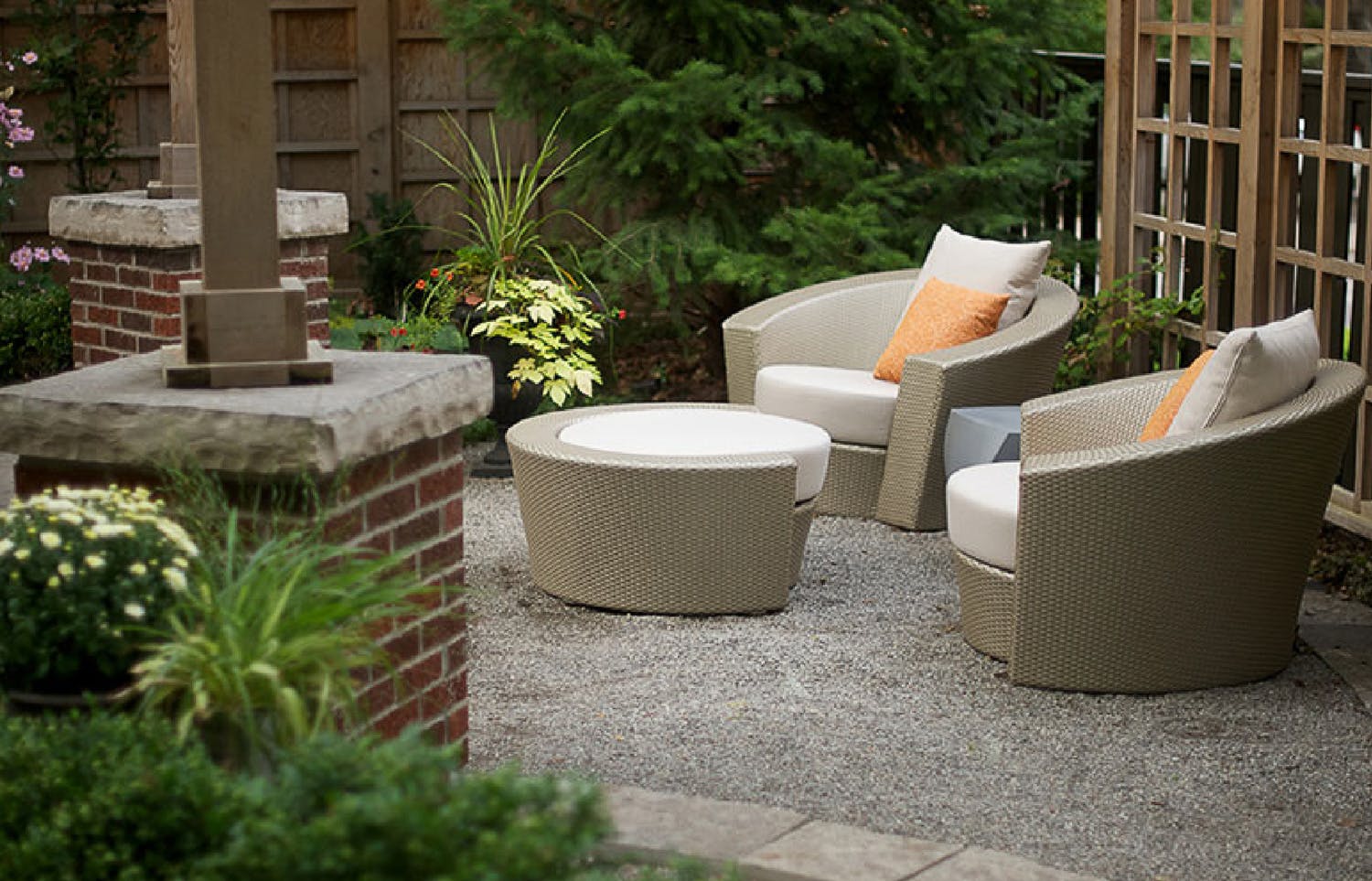 Price range
While pricing varies based on size, scope, and location, Freedman estimates the typical midtown Toronto yard would start at $50,000 for labor and materials. Think: deck, horizontal wooden fence screens, pea gravel, and a calming fountain. Estimates range from $50,000 to $100,000 and higher if you want that pandemic hot tub.
Start your indoor/outdoor remodel with Billdr's home renovation guide.
Our best stories,
once a month.
By providing your contact information, you consent to Billdr sending you monthly emails. You can unsubscribe at any time.
Author

Yuki Hayashi is a writer/editor who covers home decor, food, travel, health and wellness. A former editor at Style At Home, she has also worked with corporate clients such as Destination Toronto, The Home Depot, Air Canada and Sotheby's International Real Estate. Yuki is an avid DIYer, gardener and runner.
About
Billdr Magazine is an online publication packed with design trends and inspiration, expert insights, and personal home renovation stories. From planning a major renovation to navigating construction and maintaining your beautiful home, Billdr Magazine is here for you.