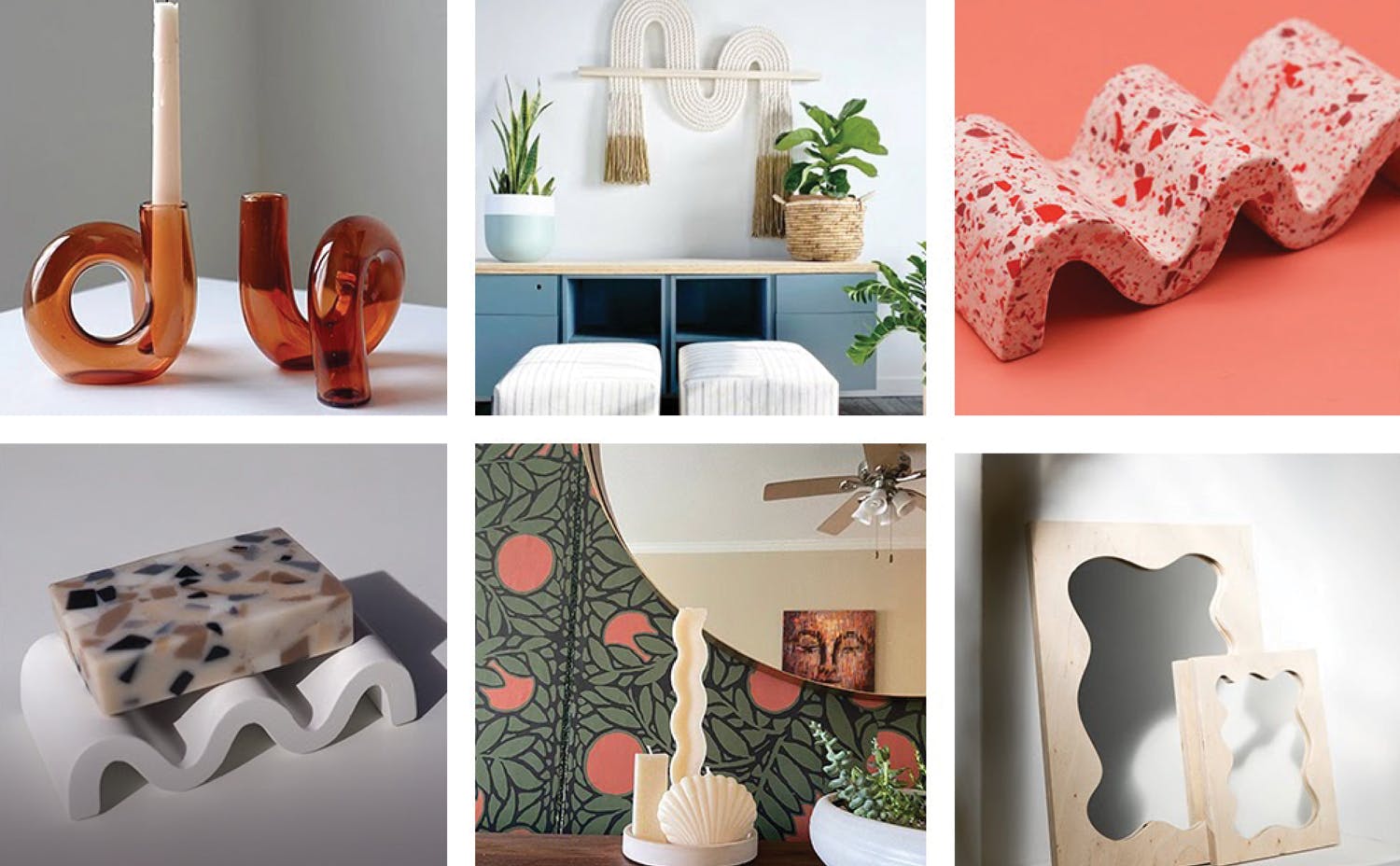 Update your home with these 7 decor trends from Etsy
Whether painting my bedroom a different color every year as a kid or hanging a kimono on the wall after watching Pretty in Pink, I've always felt compelled to update my space. So it's no surprise that after a year at home during a global pandemic, I'm itching to redecorate. And it turns out, I'm not alone.
"The past year has had a profound impact on the way we view our living spaces and, in turn, shaped the way we decorate," says Dayna Isom Johnson, Etsy's resident trend expert and judge on NBC's Making It. "We're experiencing our homes differently and more intimately than we ever have before and the trends are reflecting this evolved relationship."
What's on-trend this year is a far cry from the clinical, all-white looks that took over social media feeds and interiors, over the past few years. Instead, everything from squiggly lines and mushroom motifs to checkered prints and Japandi tapestries are infusing homes with color and panache. We dive into these trends and more with insight from Isom Johnson.
Wavy lines
Straight lines are making waves this year – in the form of smooth, curved décor, that is. From wavy candles, which inspired a 28,236 percent spike in searches on Etsy, to wavy mirrors and painted architectural arches, decorators are shaking up lines everywhere.
"The trend can be incorporated into décor as subtly as in a mug handle or as statement-making as in a floor-length mirror," says Isom Johnson.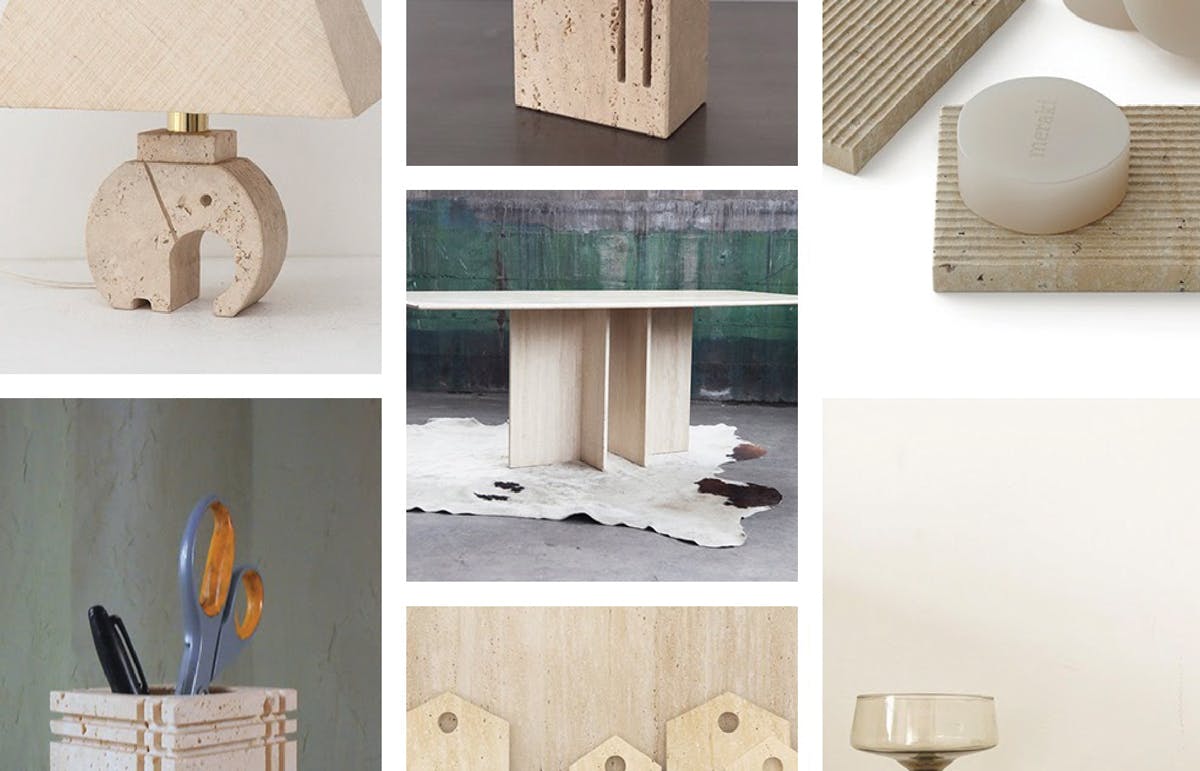 Travertine
While cool-toned marble has been popular for years, travertine is the new warm-toned natural stone in town. "This time-honored material has gotten an upgrade since the '80s and is showing up as the new neutral in our homes, with searches up 211 percent for travertine items," Isom Johnson says. Where is travertine most treasured? According to Isom Johnson, searches for vintage and handmade travertine tables are trending most.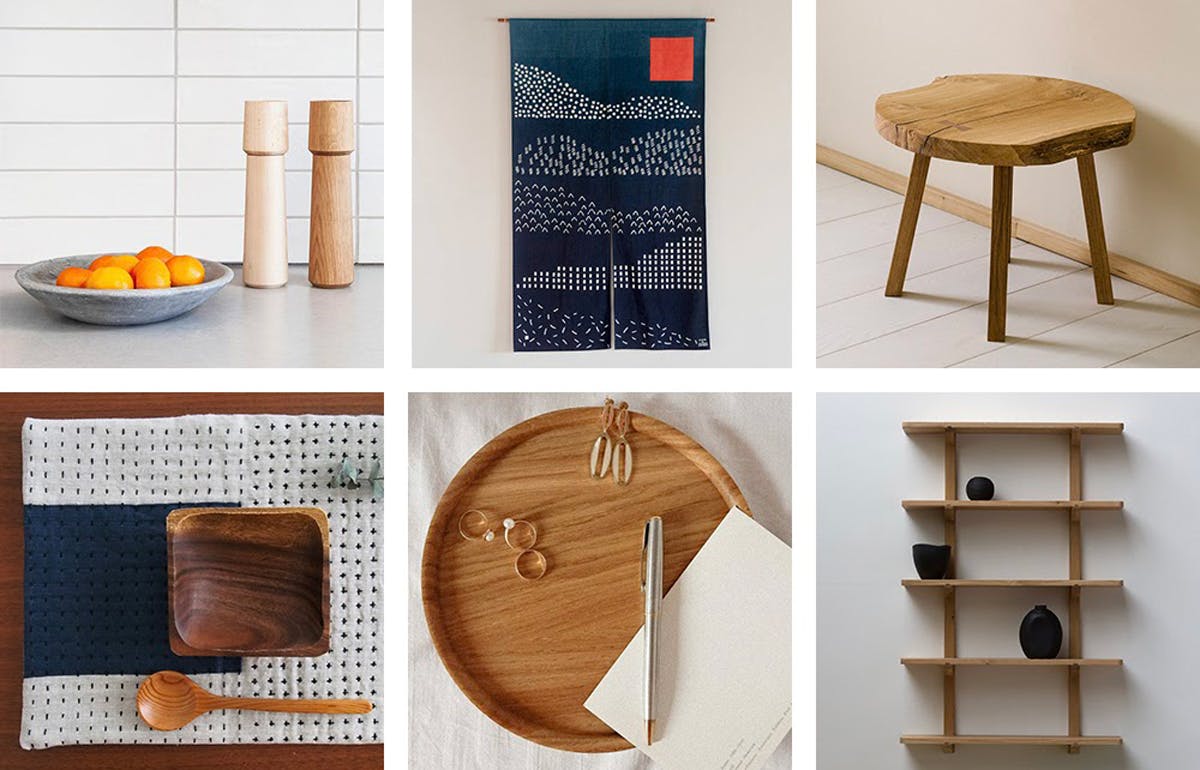 Japanese and Scandinavian aesthetics
With searches for both Japanese and Scandinavian decor on the rise, some designers have dubbed the latest iteration of blended trend Japandi 2.0. To get a clutter-free yet cozy Japandi look that fuses modern minimalism with rustic styles, try pairing warm shades of wood with contrasting neutral colors, suggests Isom Johnson. Not only does this look have timeless appeal, she predicts its popularity will only continue to rise.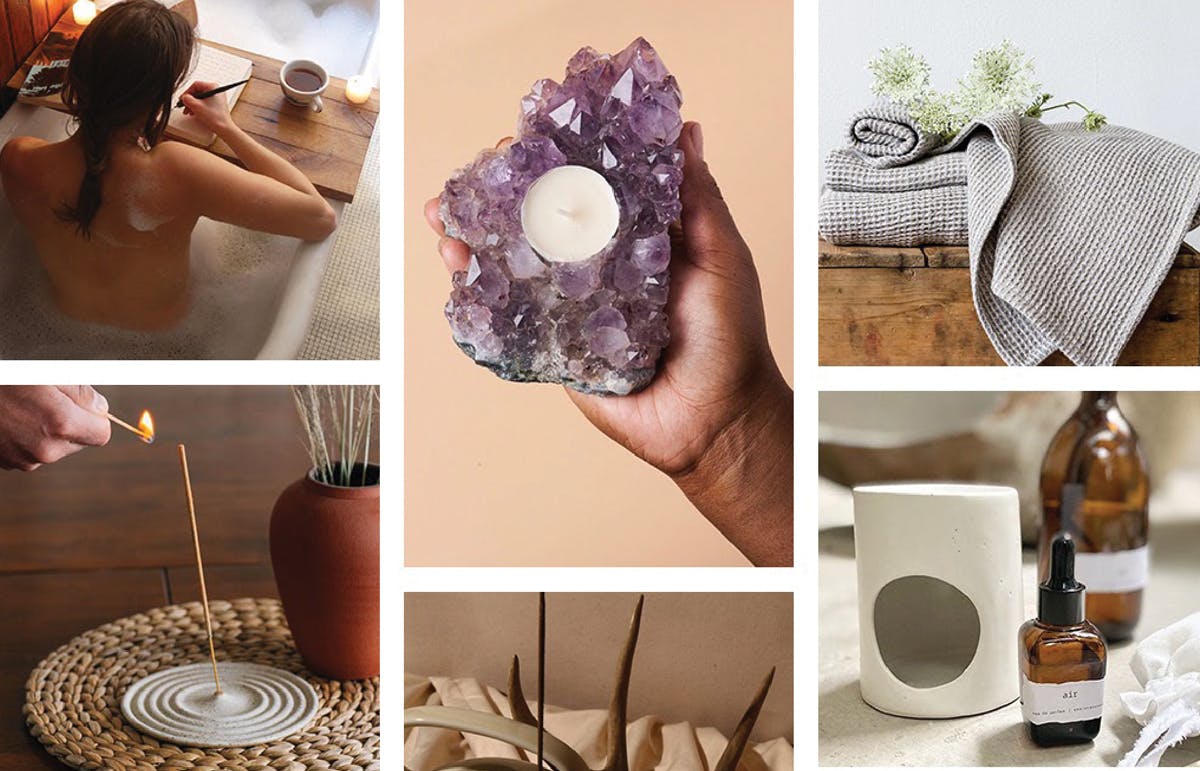 At-home sanctuaries
"It's more important than ever to find moments of relaxation, and people are taking refuge in their own homes by creating soothing, stress-free sanctuaries," says Isom Johnson. "Creating spa-like atmospheres in bathrooms is one popular way to unwind," she says. Amenities topping searchers' wish lists include waffle towels, bath caddies, and eucalyptus shower bundles, searches for which grew by 7,466 percent.
Indoor plants
In addition to eucalyptus and the rising popularity of outdoor kitchens, living rooms, and cinemas, people are bringing the outdoors in. Adding greenery to interiors both promotes tranquility and offers a way to connect with nature. While the fiddle-leaf fig tree has been the plant du jour of late, there's a new "it" plant these days: the olive tree. Searches for the Mediterranean evergreen have increased by 269 percent. Lack of light hasn't curtailed the trend either. By contrast, searches for faux olive trees are up 896 percent.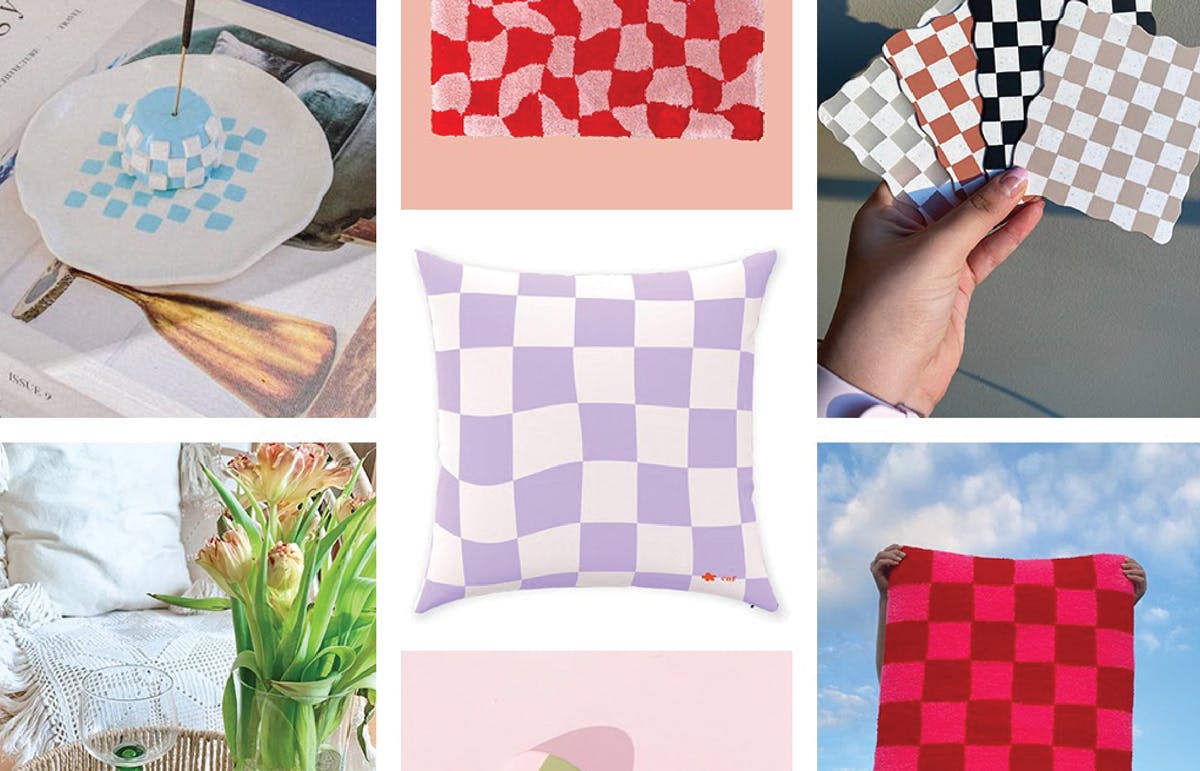 Checkered prints
"Maybe it's the recent board game boom, but checkerboard prints are re-emerging as the latest comeback trend in décor," says Isom Johnson. "This must-have pattern, what we like to think of as gingham's modern cousin, is incredibly versatile and can be incorporated into home design in a variety of color combinations." On Etsy, people have been looking for items such as checkered print rugs, pillows, and poufs, as well as checkered print blankets, quilts, and bedding.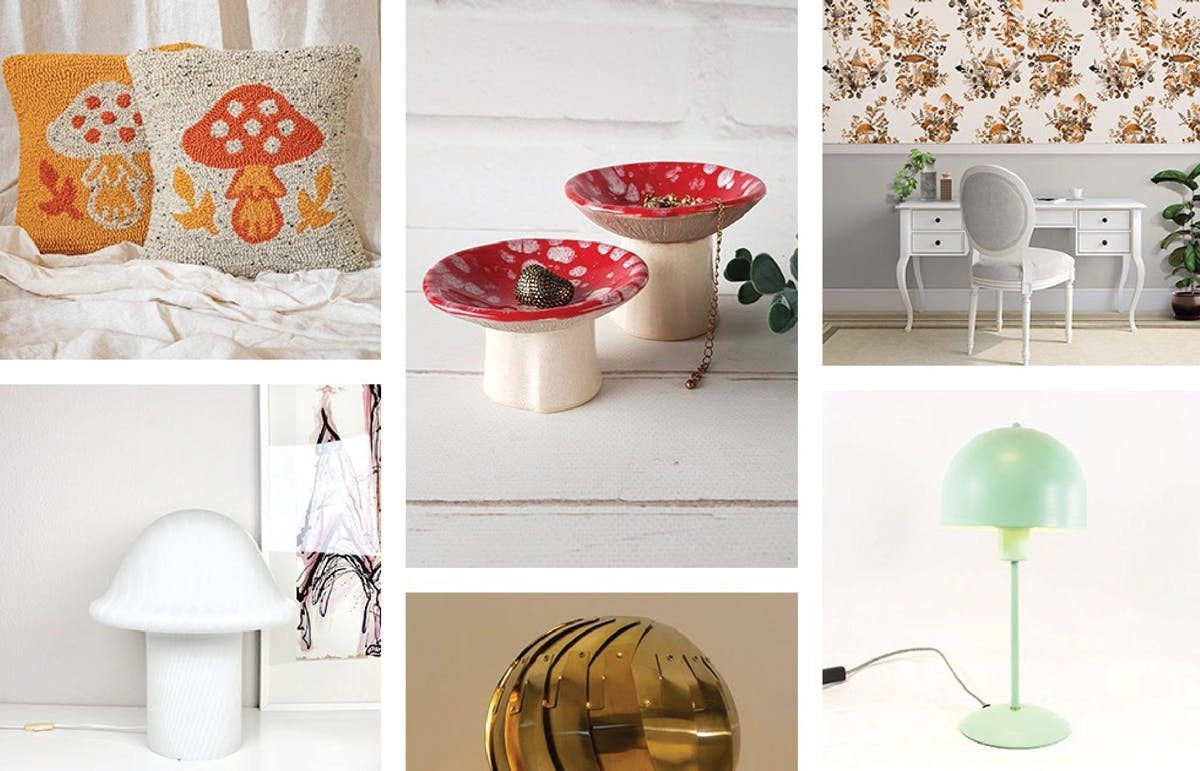 Mushroom motifs
Mushrooms were a thing in home décor in the seventies, and apparently they're making a comeback – but with a modern twist. Mushroom lamps are popping up on social media feeds and in Etsy's search trends. There's been a 371 percent increase in searches for mushroom lamps, as well as a 902 percent increase in searches for mushroom pillows and cases.
Our best stories, once a month.
By providing your contact information, you consent to Billdr sending you monthly emails. You can unsubscribe at any time.
Author
A freelance writer based in Montreal who writes about design, architecture and real estate, Ursula Leonowicz is a regular contributor to the Montreal Gazette's New Homes & Condos section. She also has her own blog, citycountry bumpkin. Growing up, she painted her bedroom a different colour every year; much to the horror of her parents.
About
Billdr Magazine is an online publication packed with design trends and inspiration, expert insights, and personal home renovation stories. From planning a major renovation to navigating construction and maintaining your beautiful home, Billdr Magazine is here for you.