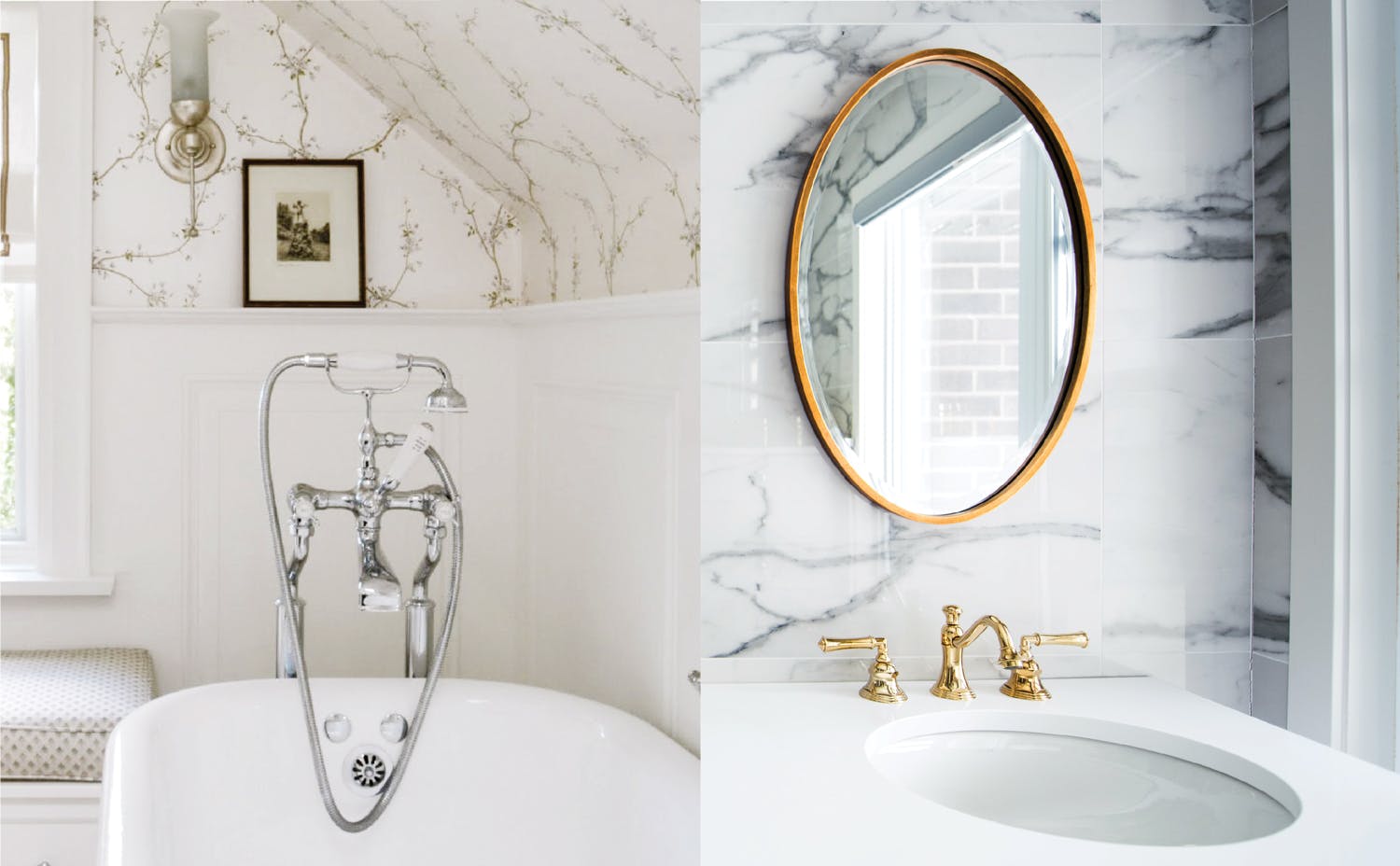 Where to splurge and save on your next home renovation
When you plan a home reno, there are so many fixtures and finishes to choose from that it can get overwhelming. So how should you spend your hard-earned dollars? Is a kitchen faucet worth splurging on? What about cabinet handles or light fixtures? Is premium paint worth the price tag? Find out where to save and where to splurge with advice from home experts.
Here's where to splurge on your home renovation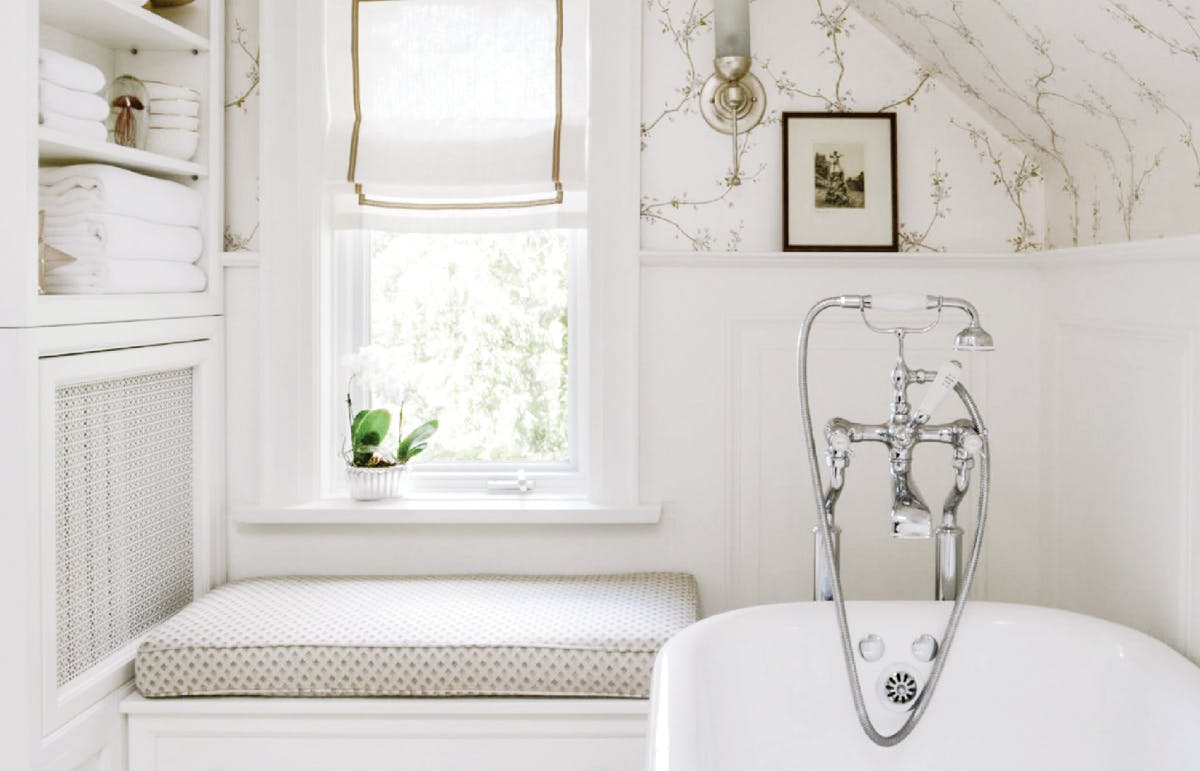 Faucets for the kitchen and bathroom
"Don't hesitate to splurge on stylish, good quality plumbing fixtures," says Mimi Pineau, founder and principal of Toronto-based Mimi Pineau Design. Luxury faucets and plumbing fixtures often have a higher quality finish and tend to last longer. "Faucets can be the showpiece of a kitchen or bathroom, and they are often a main style element," she adds.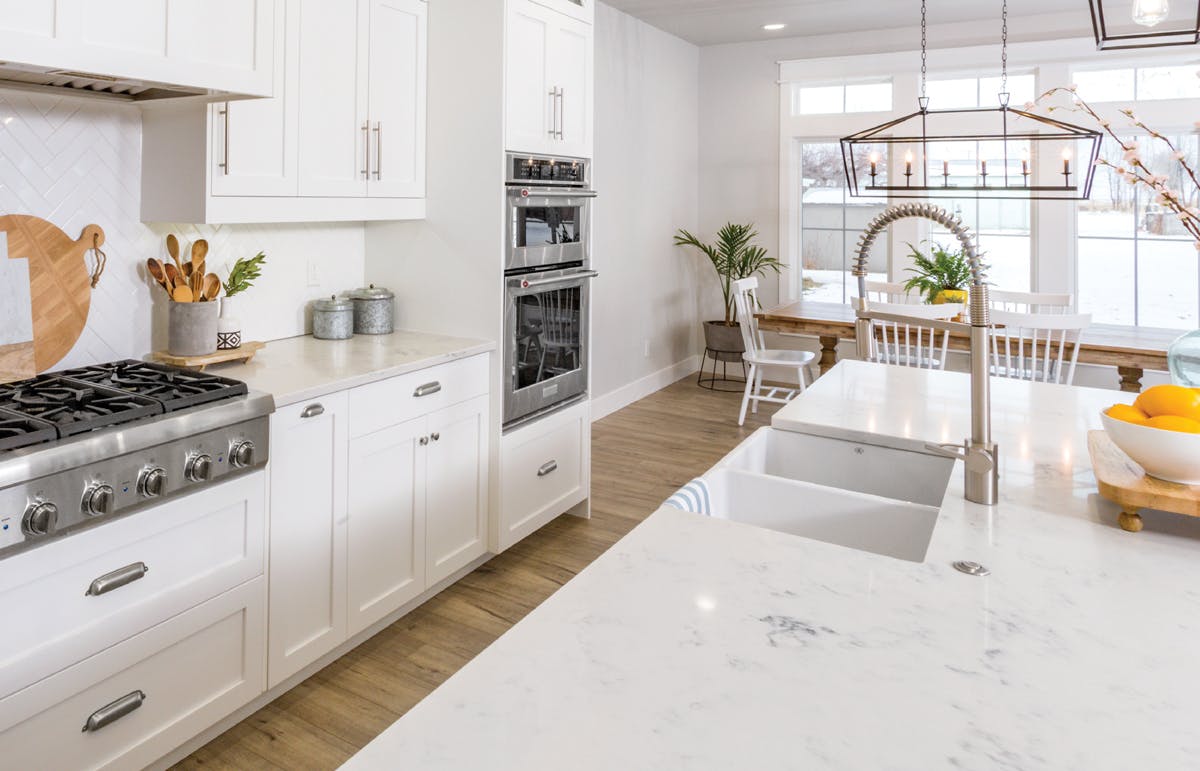 Kitchen countertops
Counters get a lot of use, so it's worthwhile to invest in something durable. Buy the most practical and best quality material you can afford, says Pineau. Natural stone, such as granite and marble, and engineered quartz are popular upmarket picks. These countertops will still prove valuable, even if you decide to move. In a recent real-estate industry report, 93.5% of RE/MAX brokers say kitchen renovations offer the best return on investment. This includes "new or updated cabinets, countertops, and appliances."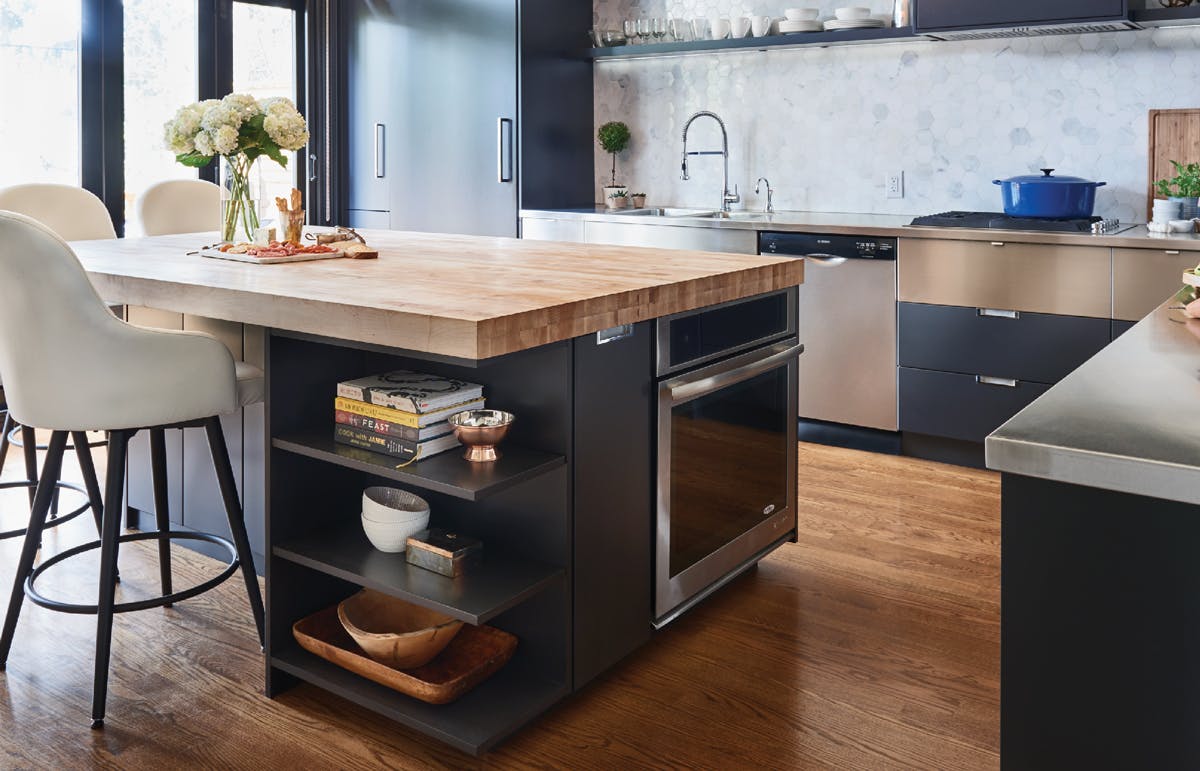 Home flooring
Some homeowners try to cut corners on flooring with cheap carpeting. But it's a false economy. In less than 10 years, the stained and worn shag needs to be replaced. Homebuyers typically prefer hardwood or tile floors over dated, wall-to-wall carpeting, which can trap stains and odors, finds RE/MAX's report. Even if you don't plan to sell, splurging on hardwood, tile, or even stain-resistant carpet saves money down the line.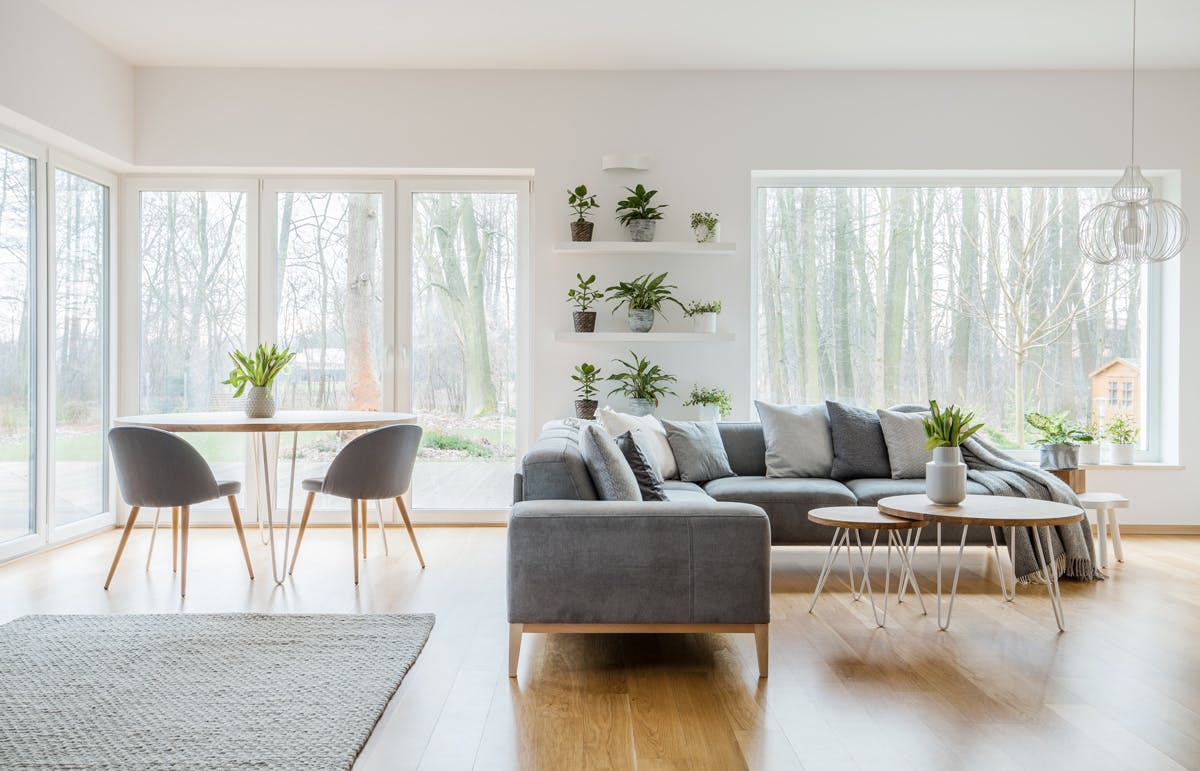 Doors and windows
"While they may not seem like the sexiest expenditure, quality doors and windows go a long way in imparting an upscale, impressive feel to your residence," says Pineau. Exterior entry doors, for example, not only affect curb appeal but also impact your home's energy efficiency. Quality window frames and substantial interior doors add a touch of style to the "bones" of a home.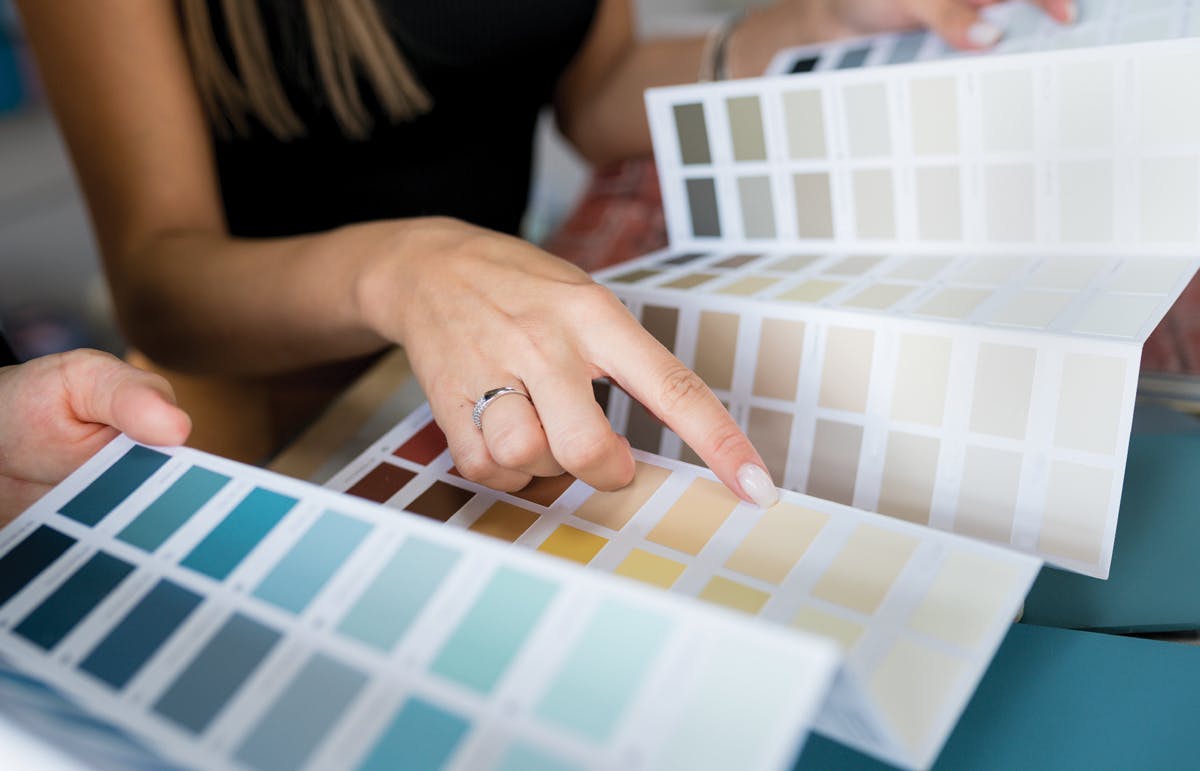 Interior paint
Are premium paint brands like Benjamin Moore and Farrow & Ball worth the extra cost? They definitely are, says Pineau. "High-end brands show superior color depth and a velvety texture," she says. "If you live in a busy household, you won't regret the extra investment in good quality, washable paint in high-traffic areas."
Here's where to save on your home renovation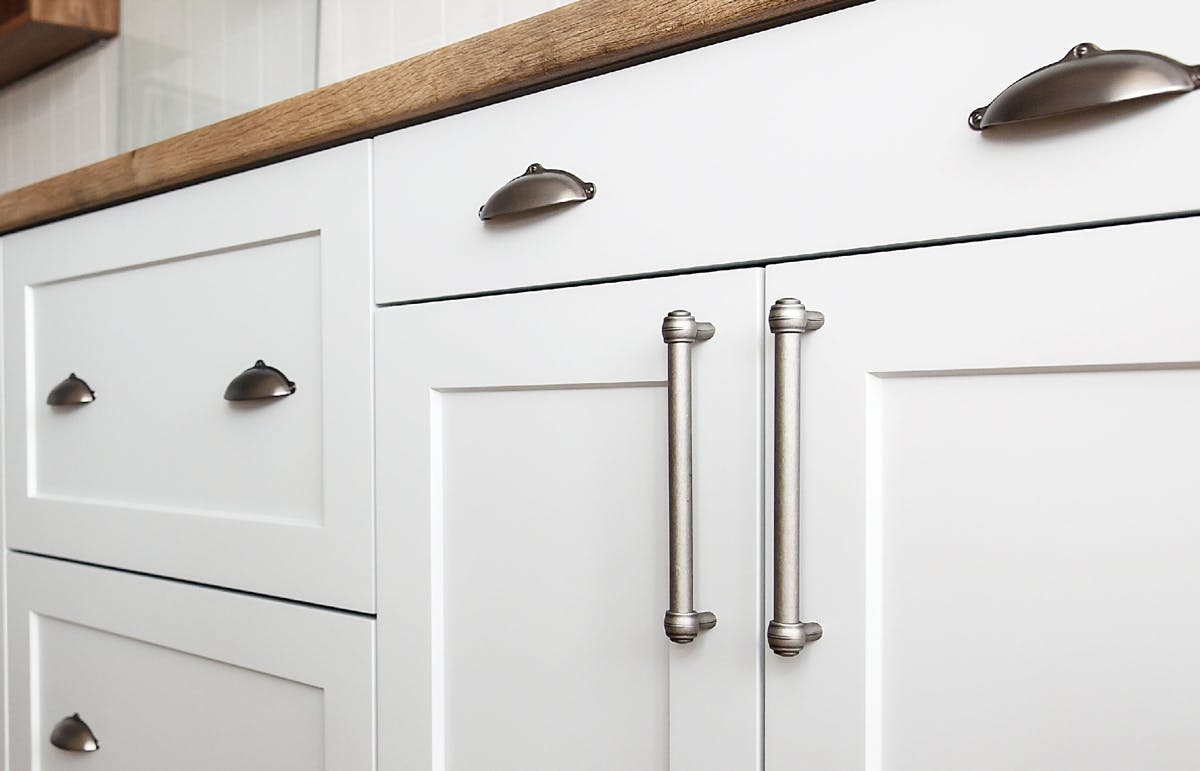 Cabinet hardware
When you have a lot of cabinet doors, the cost of handles adds up fast. "This is an area where you can control your budget by setting a slightly lower price point per unit," Pineau says. Sourcing cabinet pulls or handles in multipacks, rather than per-piece, can be a way to cut costs. On Instagram, a number of decor enthusiasts have been showing off wares obtained from sites like Etsy and Amazon instead of traditional boutiques.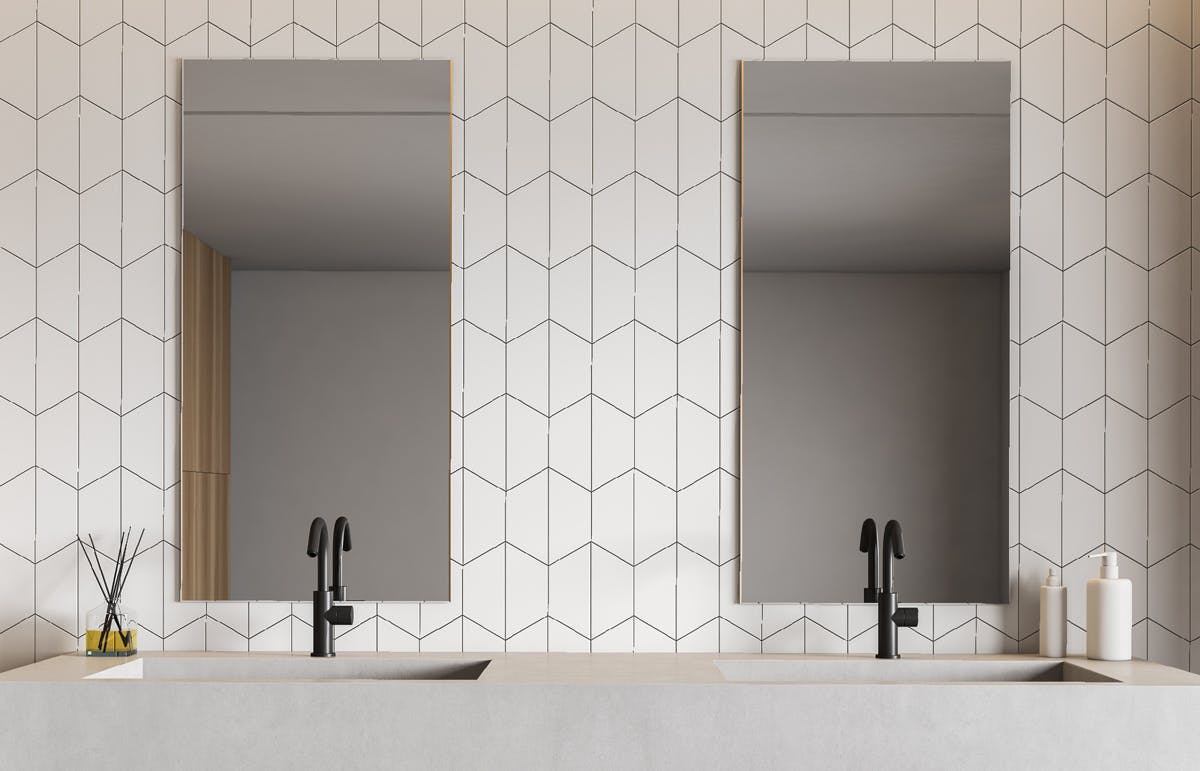 Backsplash and bathroom tile
One of the top ways interior designers trim costs is by choosing affordable tiling. "There is no doubt that there are many drool-worthy tile options, but there is a lot to be said for making an impact with a simple, standard tile installed in a unique way," says Pineau. Explore a herringbone pattern or intersperse a simple tile field with an eye-catching accent, she says.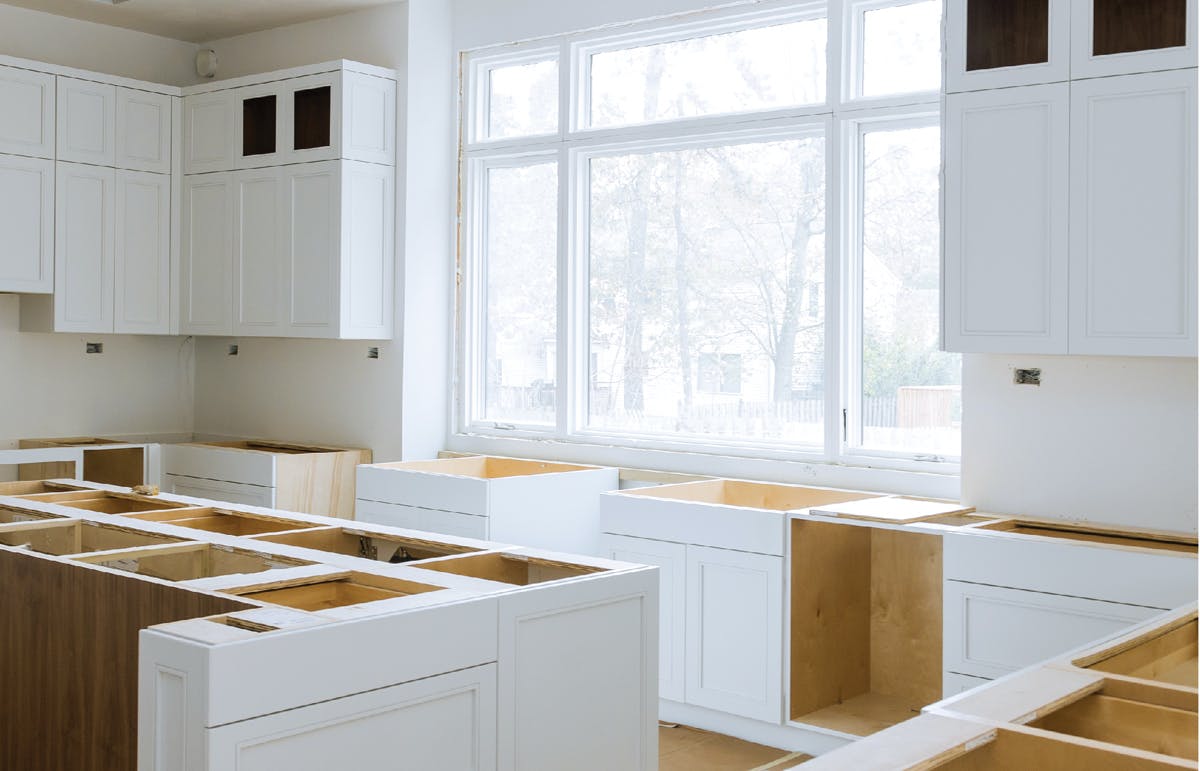 Cabinetry boxes
Big box stores often offer standard-size kitchen boxes or base cabinets without doors at a reasonable price, says Pineau. "You can order unique doors and drawer fronts from specialized makers for a custom look." Even some designer kitchens blend a mix of stone countertops, sleek IKEA cabinetry, and luxury appliances.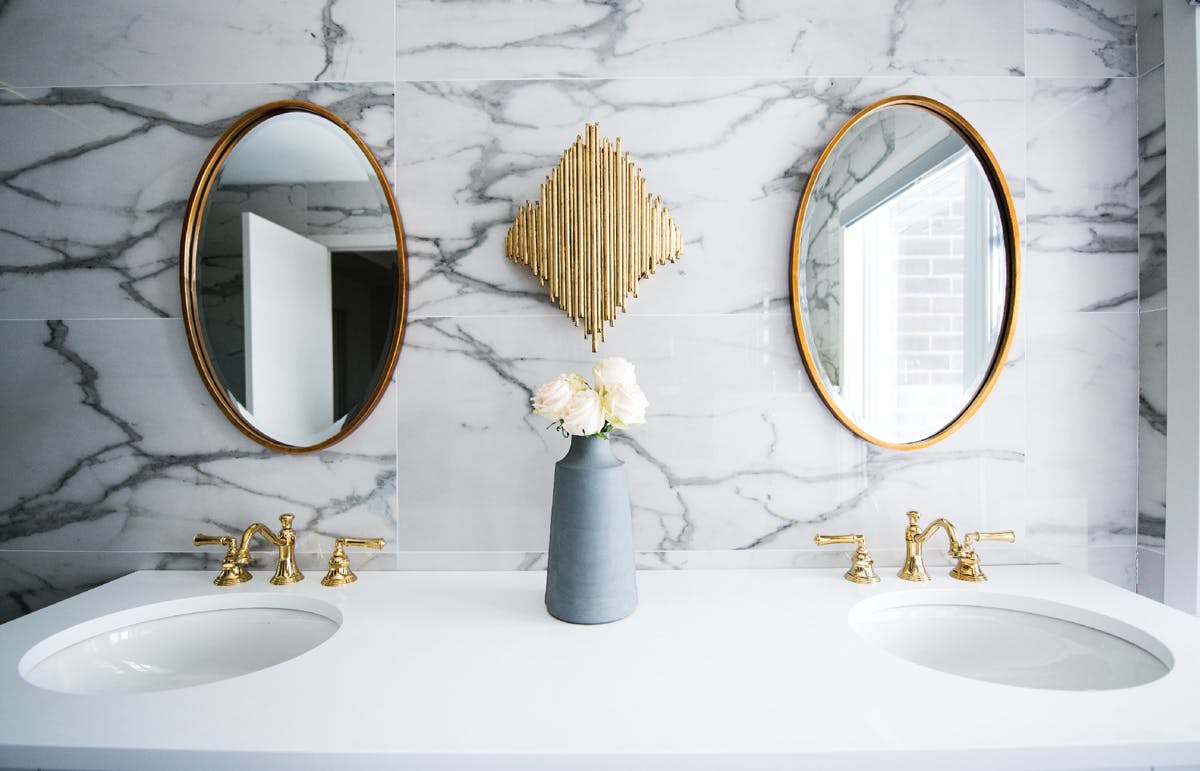 Sinks and tubs
You don't need a posh sink or bathtub if you're on a budget. Recently, HGTV home expert Scott McGillivary revealed that he always scrimps on tubs and under-mounted kitchen sinks. "There are plenty of perfectly good stainless steel options that are durable and look just fine that can be purchased for a few hundred dollars," he writes on his website.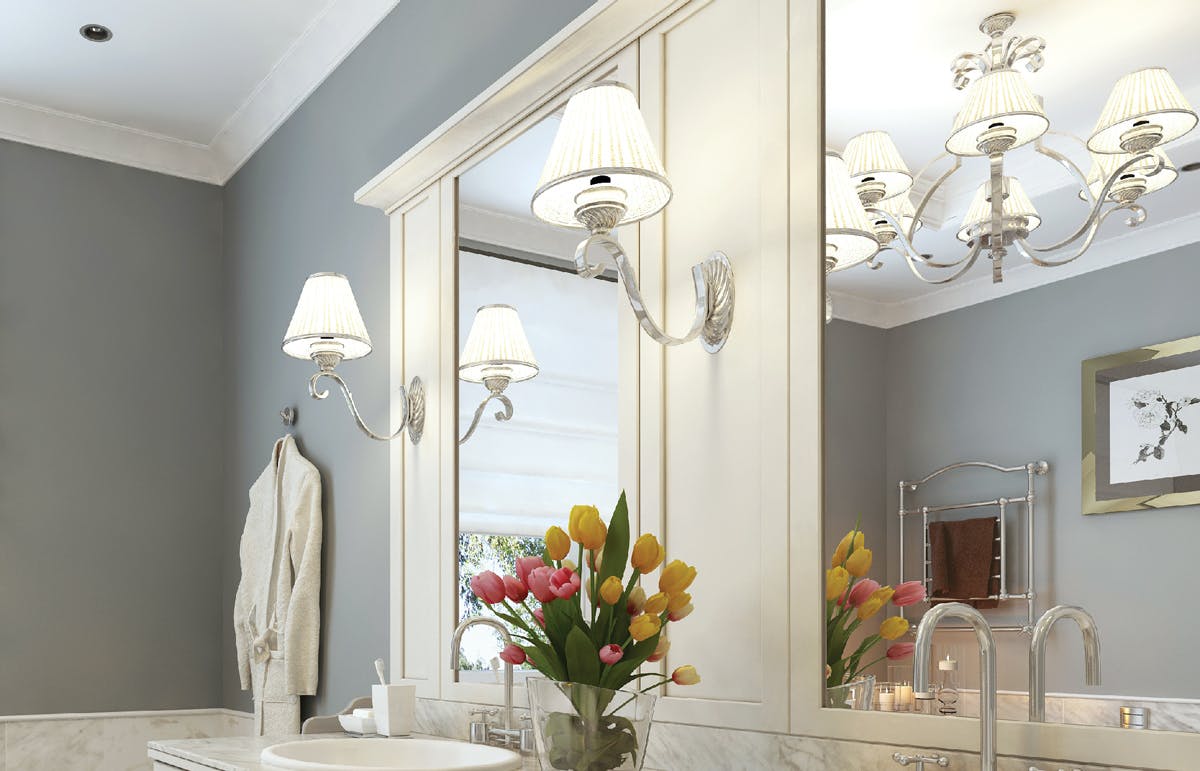 Light fixtures
Lighting can make or break a room design, so choosing unique fixtures should be a priority, Pineau says. But you don't have to break the bank. With a little hunting and comparison shopping, you could find the same farmhouse-inspired wall sconce for different or discounted prices, depending on the store. If your heart is set on statement lighting, move this item to the splurge column, says Pineau.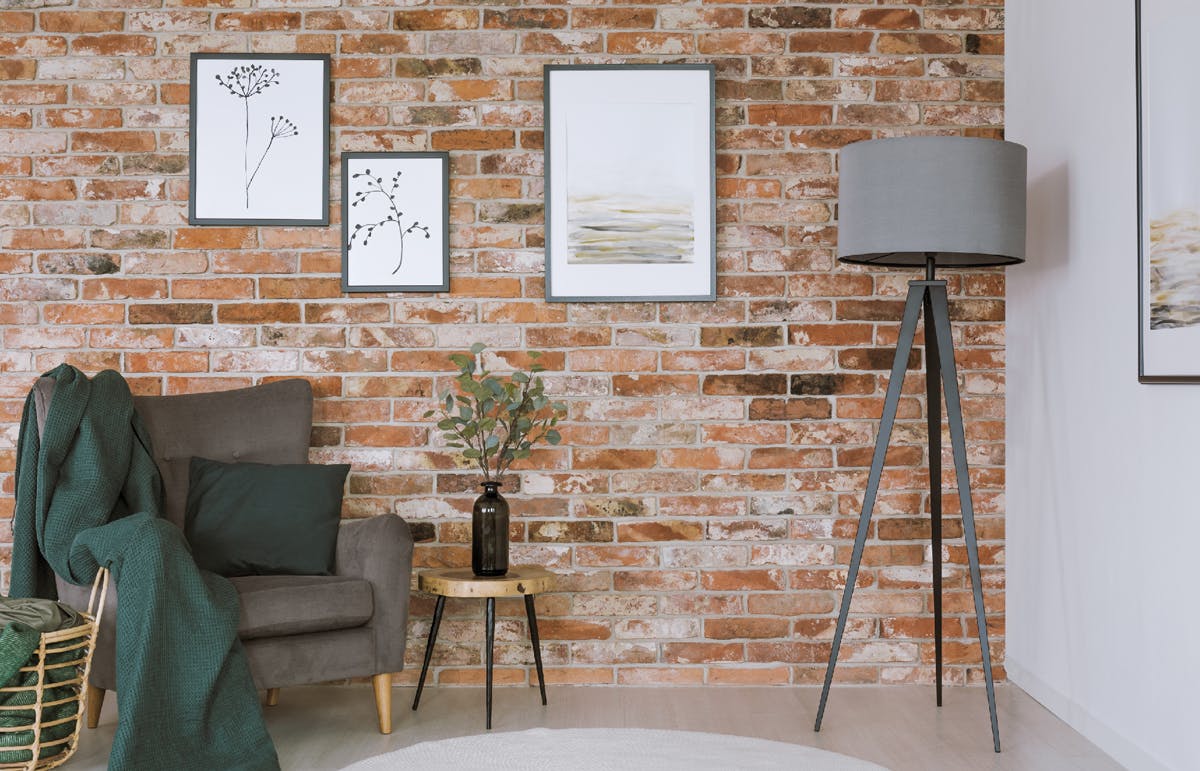 Upcycled grates, doors, and brickwork
"If your home is already blessed with historical or architectural features, make a point of incorporating what you already have," says Pineau. Mixing old and new adds extra layers of character and personality to your space, she says. "Beautiful doors, original brickwork, and wrought-iron grates can be revived and featured in the new design as a unique focal point." If your home is not blessed with upcycle-worthy features, scout architectural salvage shops and flea markets for unique pieces. These finds are an eco-friendly way to save as opposed to buying similar-quality reproduction pieces.
Ready to splurge and save? Get started with our home renovation guide.
Our best stories,
once a month.
By providing your contact information, you consent to Billdr sending you monthly emails. You can unsubscribe at any time.
Author

Helen Racanelli is a Toronto-based freelance writer, editor and content creator. A lifestyle journalist with twenty years experience, she's a former editor at Style at Home and Canadian Living magazines. Her writing appears in Chatelaine, Toronto Star, and CBC.ca. You can also find her content on YouTube and TikTok.
About
Billdr Magazine is an online publication packed with design trends and inspiration, expert insights, and personal home renovation stories. From planning a major renovation to navigating construction and maintaining your beautiful home, Billdr Magazine is here for you.