Steps by steps process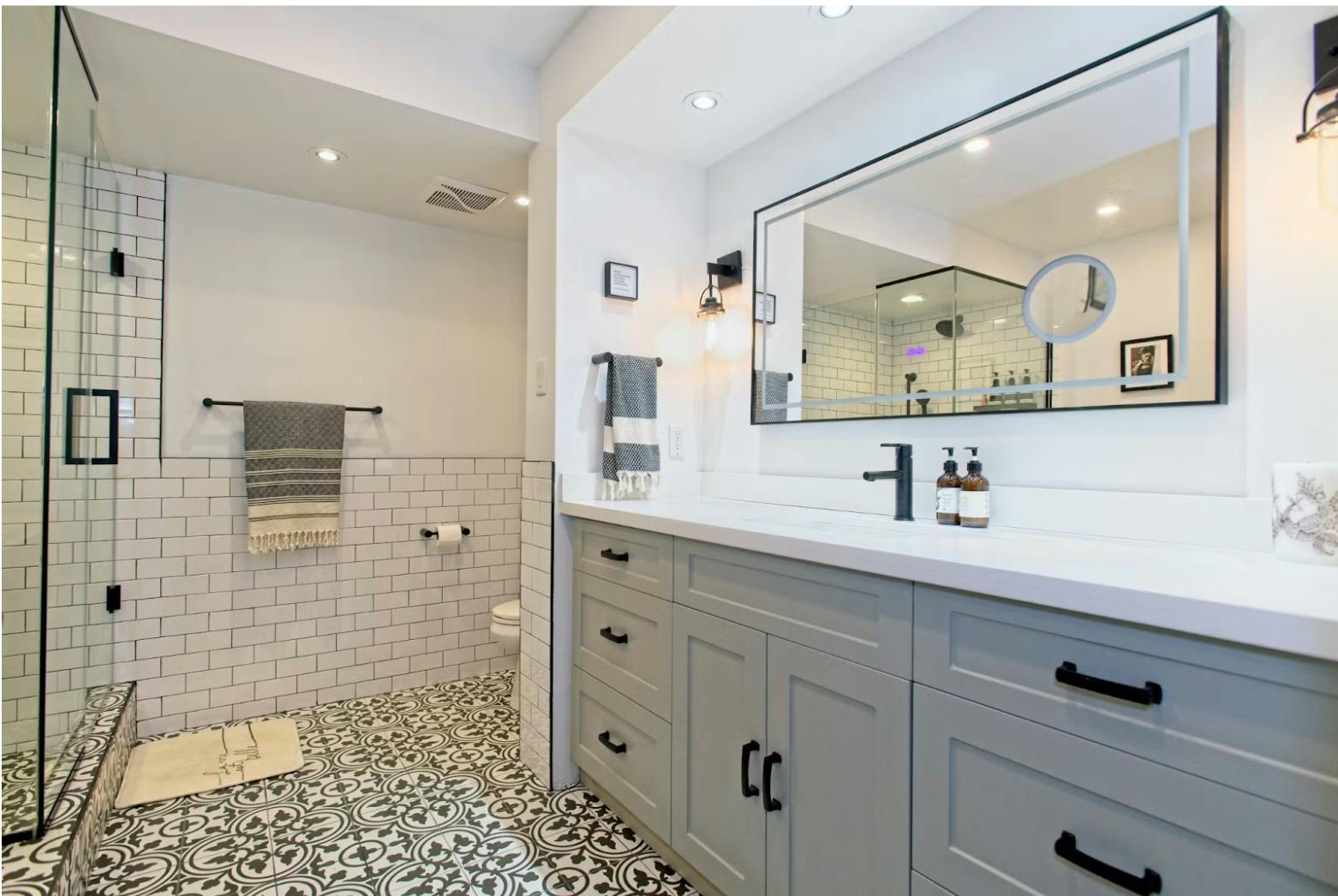 Scope of work & municipality requirements
Clarify what you want exactly from your bathroom. You can get inspiration from Pinterest, Instagram for example.
Guide for bathroom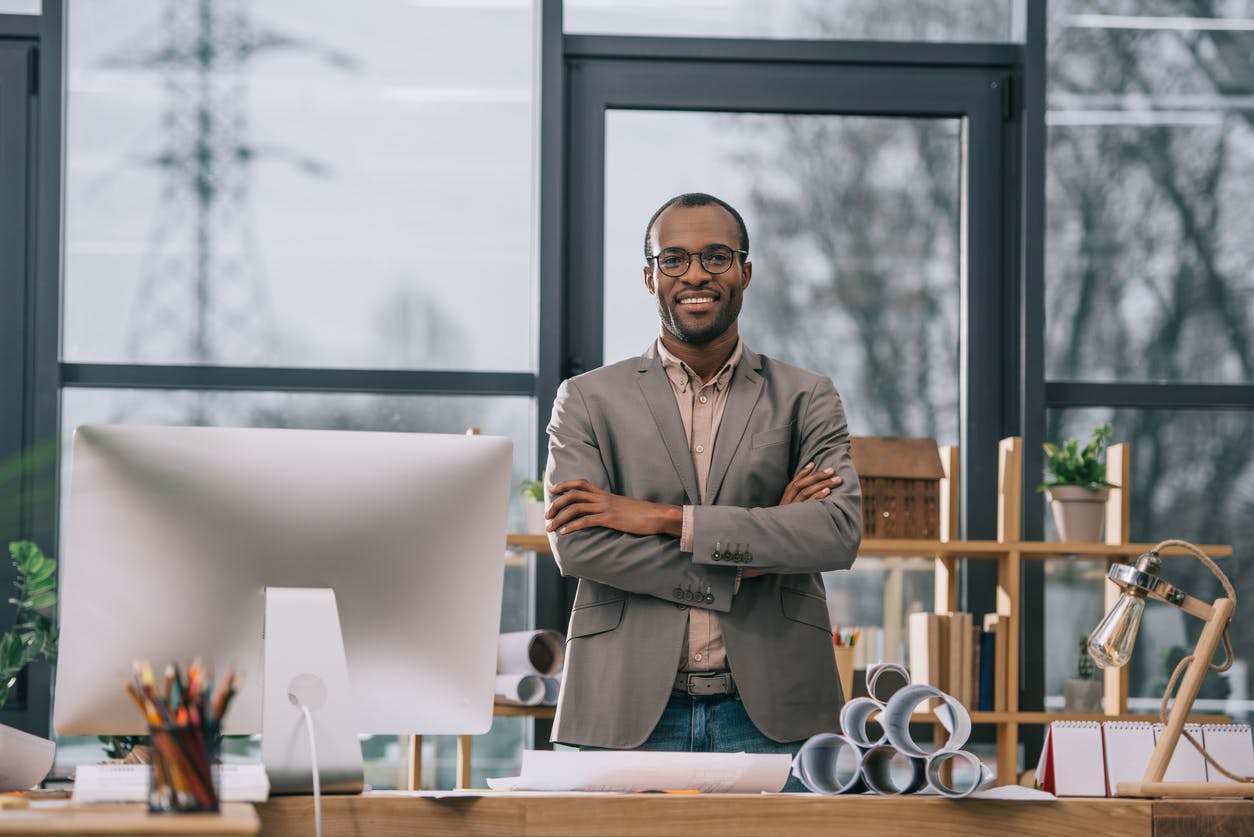 Hire an architect or designer (optional)
If you plan on moving the location of your bathroom or increasing its area, you'll likely need an interior designer or architectural plans. You can hire an architect via the Billdr platform.
Learn more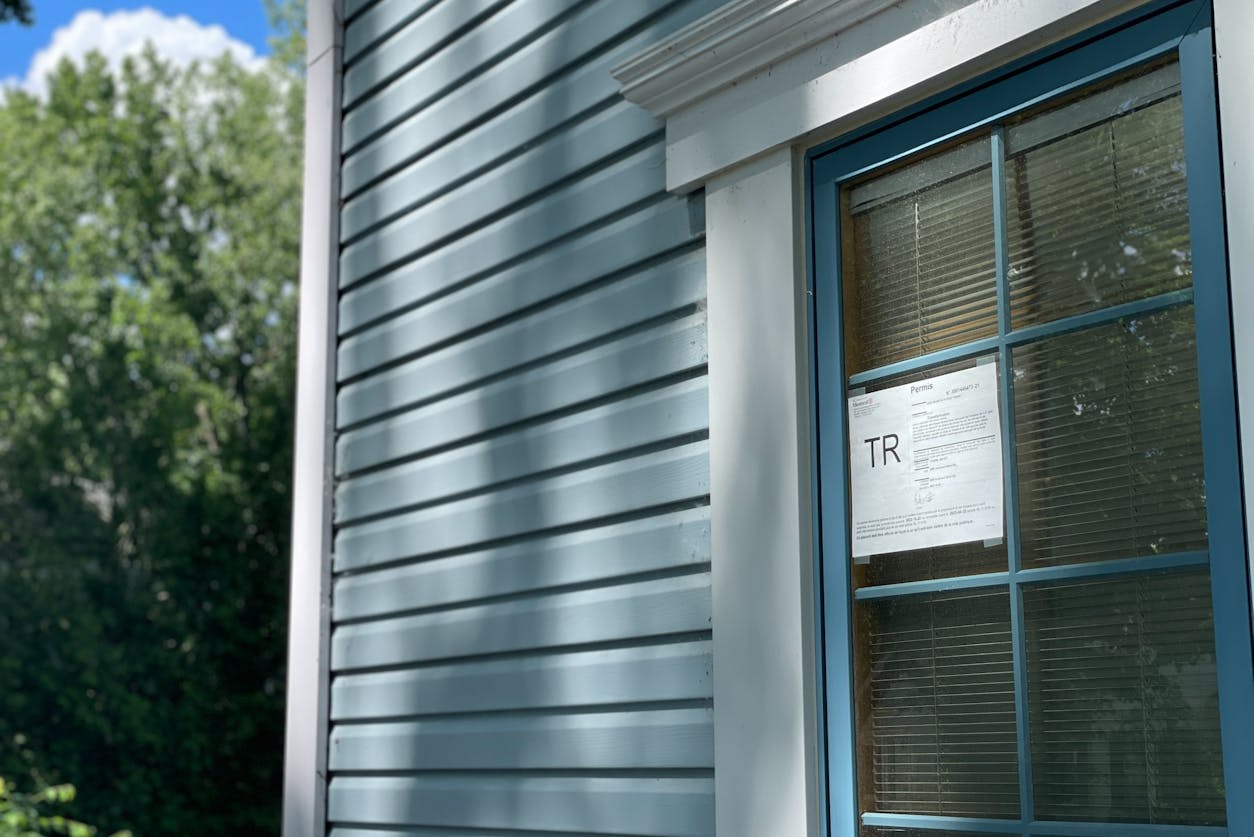 Apply for a permit at your municipality (optional)
Usually, when the function of the room is not changed or when there is no structural elements at play, a permit is optional. In the case where your municipality requires a permit for a bathroom remodel, it could take 3 months to complete the process so make sure you're well prepared ahead of time.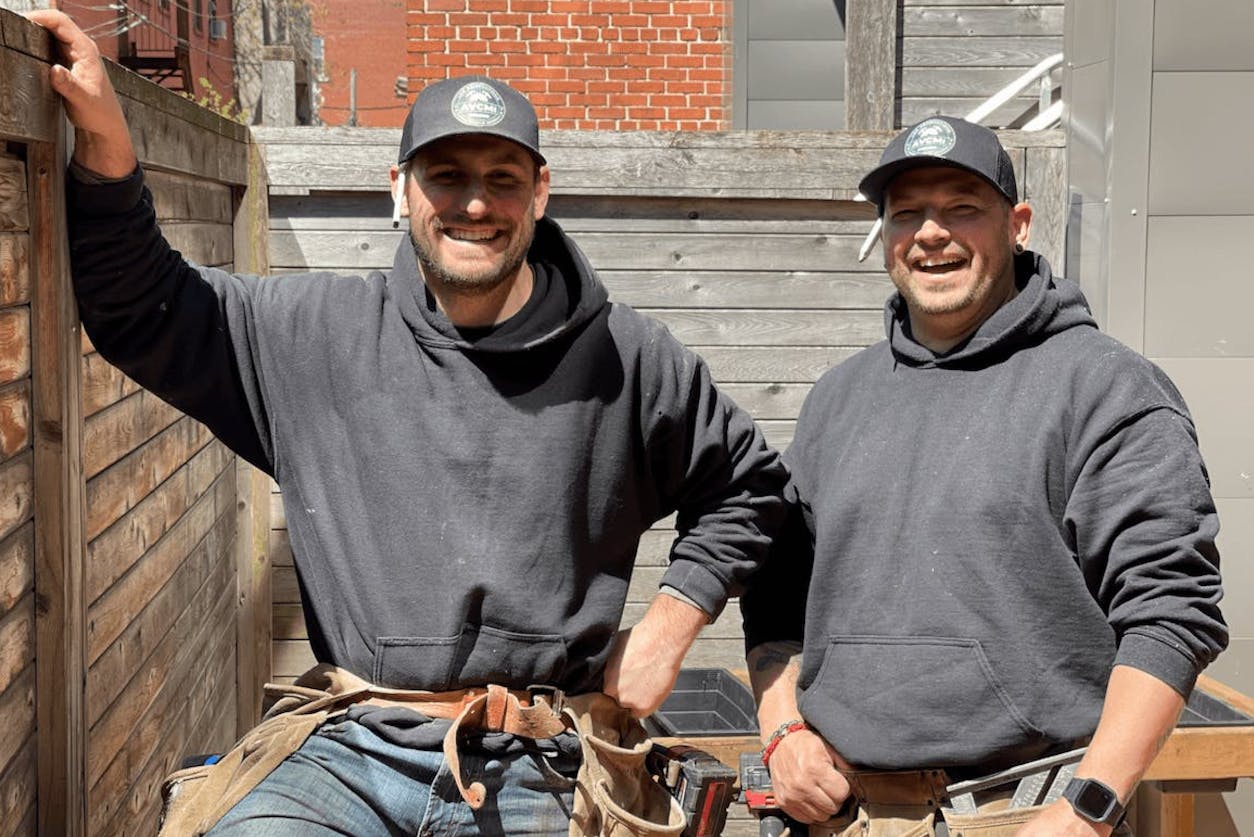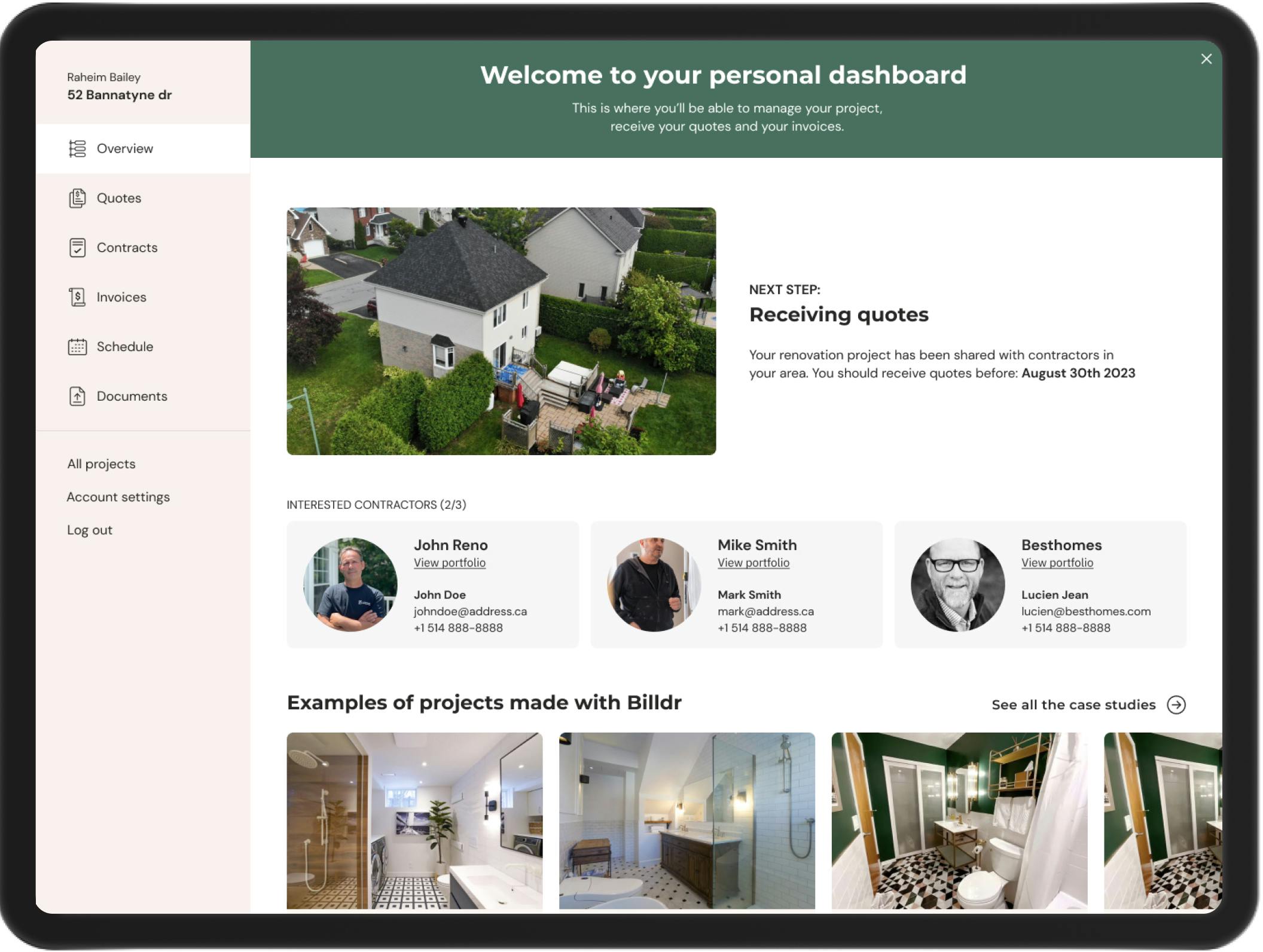 Manage your construction project from your dashboard
We built a dashboard to help you manage your bathroom renovation experience with ease with your general contractor. A bathroom renovation usually takes 2-3 weeks to complete.
 Bathroom renovation case studies